Media Briefing: How sportsbooks are placing bigger bets on sports media outlets
October 21, 2021 • 12 min read
•
•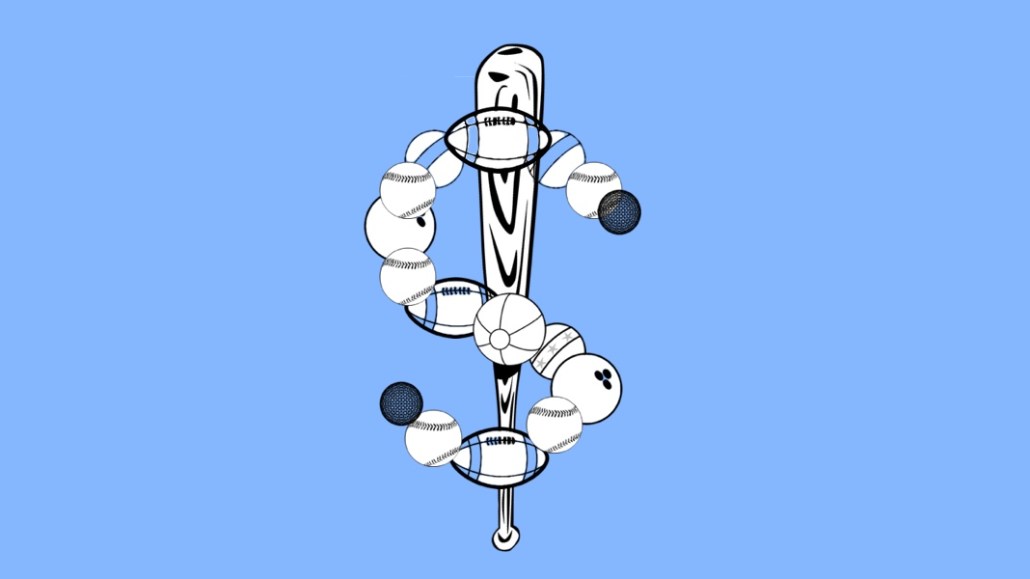 In this week's Media Briefing, media editor Kayleigh Barber looks at how sports betting companies are pushing more money to publishers.
Sportsbooking revenue
A surge in digital media jobs
3 questions with them's Sarah Burke
Axel Springer's controversies, G/O Media's office return, news outlets' diversity reports and more
Sportsbooking revenue
The key hits:
Sports betting companies have been pouring money into publishers since a landmark legal ruling in 2018.
Blue Wire Podcasts provides an example of how one media company has taken sportsbooks' media interest to the bank.
While sportsbooks are working with publishers, some are also looking to become publishers in their own right.
The online sports betting industry has become a significant win for sports publishers over the past three years — particularly for one media startup with a deal with a single sportsbook that represents its largest revenue source.
That's the case for three-year-old Blue Wire Podcasts, a media company that publishes 170 sports and sports-adjacent podcasts, which was founded just three months after the U.S. Supreme Court, in May 2018, struck down a 1992 federal law that made sports betting illegal in most states.
A little over two-and-a-half years later, Blue Wire is now reaping the rewards from that ruling. The podcast publisher signed a three-year-long deal with WynnBET that has already led to a $3.5 million investment in the media company in exchange for partial ownership, at least $1 million in advertising revenue and a multimillion-dollar recording studio built at the Wynn Las Vegas that opened in early September, according to Blue Wire's founder and CEO Kevin Jones.
"The partnership with WynnBET has been rocket fuel for Blue Wire," said Jones, adding that the sportsbook approached his company in January this year and within a month had put the deal in ink.
Blue Wire's deal is an exclusive partnership with WynnBET, meaning the media company cannot work with other sports betting companies on partnerships. The deal also guarantees a certain amount of revenue for ads and Blue Wire will produce a handful of podcasts for WynnBET as well.
Jones declined to share exactly how much money Blue Wire earns from this category, but he said that sports betting has become the company's largest revenue stream since it was founded three years ago.
Sportsbooks as publisher patrons
Sportsbooks have blossomed online in about a dozen states since the May 2018 ruling, quickly developing lucrative and rapidly growing customer bases. One estimation by investment management firm Ark Invest from July projected that online sports betting will become a $9.5 billion market this year and will reach $37 billion in 2025. There is money to be made — and spent — in sports betting.
Within a year after this overturn was handed down, media companies began reaping the rewards from partnerships with sportsbooks, oftentimes creating elaborate content partnerships that include a branded show or even physical space in seven- to 10-figure deals. In February 2019, Turner Sports closed a content partnership deal with Caesars Entertainment that included founding a Bleacher Report studio within the casino operator's Las Vegas resort. And more recently this August, ESPN began its search for a multi-year licensing partner who is willing to pay upwards of $3 billion — indicating this industry's growth in just a few years.
Blue Wire had been entertaining deals with some of the other sportsbooks, Jones said, but "other players who are more established, like FanDuel or DraftKings, already have a lot of things set up. We like being the upstart with WynnBET and they've tapped us as more than just content producers. We're a media arm; we help them make decisions," he said.
Sportsbooks as publishers themselves
Sportsbooks themselves are investing so heavily in these media partnerships, in part because of the corresponding brand marketing opportunity — filling the funnel of potential betters with known sports fans — but also because there is a big push from these companies wanting to become media companies in their own right.
DraftKings has built several media partnerships with publishers over the years, including a deal with Vox Media's SB Nation to create a dedicated website for the company's sports betting content called DraftKings Nation. And while getting media sites to publish sports analysis data and detailing what the odds of a game are, reaching a broader sports audience through sports adjacent content is appealing from a brand awareness standpoint.
"One of our major intents is actually [to] be our own publisher, if you will, and be the one that is providing perspective in those categories around information, analysis, conversation, and culture," said Brian Angiolet, the CMO of DraftKings. — Kayleigh Barber
What we've heard
"In my mind, follower count is not necessarily a valuable metric on TikTok, especially because of the 'For You' page."

— Media executive
A surge in digital media jobs
The internet has led to a boom in digital news, information and entertainment jobs, according to a new report from the Interactive Advertising Bureau, published every four years since 2008.
More than half of the employment in the U.S. advertising and media industries is now internet-related, according to The Economic Impact of the Market-Making Internet, which serves to "quantify the impact of the internet on the U.S. economy," IAB CEO David Cohen said during a virtual presentation on Wednesday. It's worth noting that, considering the report covers up to 2020, it may not necessarily reflect the full impact of the pandemic on internet-related media jobs.
The number of people employed in news and information-related publishing tripled between 2008 and 2020 to more than 142,000 people — three times the 46,000 people employed in 2008 and 73% more than in 2016. "The growth and acceleration since 2016 has been absolutely staggering," Cohen said.
The report broke down the number of U.S. internet employees — or someone whose job is either entirely or partially dependent on the internet — in 2020. The by-company breakdowns included categories for large, legacy news and information organizations; digital publishers; and what the IAB calls "multi-genre and multi-platform" organizations, or companies that "have their roots" in non-digital media but now have web, podcasting, mobile and subscription and/or advertising-supported streaming channels (which would seem to include a lot of large news organizations, but we didn't create the list). Here's a sample of media companies included in the report.
Large news organizations:
Bloomberg: 12,600
News Corp: 5,552
Fox Corp: 4,864
Thomson Reuters: 2,726
Gannett: 2,068
The New York Times: 1,500
The Washington Post: 1,000
Digital publishers:
Red Ventures: 2,520
Vice Media Group: 2,046
Vox Media: 865
BuzzFeed: 827
Penske Media Corp: 719
Leaf Group: 346
Insider: 200
"Multi-genre and multi-platform" organizations:
Advance Publications (Condé Nast, Reddit): 12,950
Disney: 12,500
Hearst: 10,800
ViacomCBS: 7,677
IAC: 5,665
Meredith: 1,743
Univision: 1,040
Tribune Media: 731
There were 34,000 people employed in positions related to podcasting, streaming video and digital gaming in 2020, according to the report.
It's not just the IAB that has recorded an uptick in media jobs recently. From September 2020 to September 2021, job listings site Indeed saw a 37% increase in journalism job postings (per 1 million job postings). According to LinkedIn's monthly Workforce Report, the hiring rate for the media & communications industry is up 46% from September 2020 to September 2021. — Sara Guaglione
Numbers to know
54%: Percentage share of Twitter's U.S. employees in leadership roles — director-level positions or higher — who are white.
72%: Percentage share of WarnerMedia's senior executives — employees in vp positions or higher — who are white.
20: Number of journalists that The Associated Press plans to employ for a new climate reporting outfit it plans to form.
$725 million: The valuation of LeBron James' media company SpringHill after its latest investment round.
30%: Percentage share of overall Facebook referral traffic that is coming from the Facebook News tab for U.S., U.K. and German publishers whose articles are included in the tab.
3 questions with them's Sarah Burke
Sarah Burke would seem to be an ideal candidate to oversee an identity-focused publication like Condé Nast's them, which is oriented around the LBGTQ community. "Identity has been a through-line in my work and particularly LGBTQ rights and issues," said Burke. Most recently at Vice, she worked on a documentary series about transgender rights called "Transnational" that premiered in June, and now she is continuing her identity work as them's editor-in-chief.
At them, Burke is looking to build on the outlet's track record of covering topics and issues pertinent to LGBTQ people who "are still often very skeptical of media and, unfortunately, that is very warranted," she said. She added, "them has really stood out to me as this platform that has built an incredible amount of trust with its readers in terms of proving that not only is this a site that is for and by LGBTQ people but that there's real care and intentionality behind the work."
Less than two weeks into her tenure, Burke spoke with Digiday about her ambitions for the outlet, which include producing more original reporting and pushing into video.
The interview has been edited for length and clarity. — Tim Peterson
When companies are hiring a new leader, they're often looking for someone with ideas of how to evolve an organization. What's your vision for the future of them and how you want to grow the publication?
One aspect is more original reporting, just more international news coverage, bigger investigations. I want to make sure that readers continue to trust us as offering real rigorous coverage and honestly deepen that rigor. On the other side, I think we all need a little bit more joy and euphoria. So I also want to counter that with a lot of focus on just the things that we're really excited about. My outlook overall, in terms of the work that I do and coming in as EIC for this site, is really that LGBTQ people have kind of been at the forefront of social change, of fashion trends, of the shifts in the ways that Americans think about themselves — all kinds of Americans, both historically and currently. So I see the site's mission as providing a record of that.
Are there any specific topics or issues that you're planning to grow the coverage of or any specific desks that you're looking to form?
I don't want to get too in the weeds on it yet. What I can say is we want to build on the existing pillars. Right now those are news, culture, health and style. In terms of news, what that means is bringing more international coverage. In terms of culture, we want more videos. We want to be utilizing the Condé Nast infrastructure a little bit more, bringing in more LGBTQ talent that our audience loves, doing bigger shoots, et cetera.
Speaking of platforms, in the announcement of your hire, you mentioned wanting to get them onto new platforms. Which platforms do you have in mind?
What's expected. Social video, for instance, is something that we'll be rolling out really soon. We're going to revive the YouTube [channel] a bit more and move into doing more live events, ideally, when that is safe and appropriate. And my most recent project was doing a docu-series about trans rights around the world, and I'm really interested in moving into maybe we're making documentaries, maybe we're making TV shows. Right now I'm really focused on the site, but platform-wise I'm really open. The options are kind of endless.
What we've covered
Dow Jones expands Twitter ad revenue-sharing deal to include more properties and for additional years:
The News Corp-owned media company is extending its participation in Twitter's Amplify program by two more years.
Dow Jones is also expanding the deal to more of its properties, including Barron's, MarketWatch and Investor's Business Daily.
Read more about Dow Jones and Twitter here.
NBCUniversal News Group's Chris Berend explains how streaming has become the centerpiece of the organization's video strategy:
The Comcast-owned news organization's digital arm has roughly doubled its staff size this year to build up its streaming operation.
Streaming has become the centerpiece of NBCUniversal News Group's video strategy, with short-form video outlets serving as spokes to syndicate programming.
Listen to the latest Digiday Podcast episode here.
Publisher and agency executives scrutinize email-based universal IDs as the third-party cookie's long-term heir apparent:
The email address may not be as reliable a foundation for identity as it may seem.
It may also be too invasive a signal for identity to meet privacy regulators' approval.
Read more about email-based universal IDs here.
A Q&A with The Washington Post's Krissah Thompson on the outlet's growing climate coverage:
The Post's climate team has doubled in size since 2018 to 13 employees, including 10 reporters.
The news outlet plans to have a dozen people covering next month's COP26 climate change conference.
Read more about The Washington Post here.
Axios has made $1 million in revenue from its eight-month-old software licensing business:
Axios expects to record $1.5 million from Axios HQ by the end of 2021, with 30 clients to date.
The business has brought in another $2 million from its professional services offerings.
Read more about Axios here.
What we're reading
The controversies surrounding Axel Springer:
Axel Springer waited to fire an editor at the center of a sexual harassment investigation until The New York Times published its own investigation into the German media conglomerate's workplace issues as well as its handling of acquisition talks with Axios and Politico.
G/O Media's editorial employees opt not to return to the office:
G/O Media required employees to return to working from the office on Oct. 18, but the first day back saw a lot of editorial employees absent from its New York office, according to Daily Beast. The media company and its editorial staff have been in a standoff over G/O Media's office return plans. The company has said employees were less productive when working remotely, while employees said the claim was BS.
News outlets are reticent to share diversity reports:
Journalism trade group News Leaders Association has asked news organizations to fill out a survey about the diversity of their staffs and has had to push back its submission deadline after not receiving enough responses so far, according to Associated Press. The organization has set the goal of 5,900 newsrooms participating in the survey, but fewer than 250 outlets have participated to date.
How Alden Global Capital has weakened local news:
Alden Global Capital has established a history of acquiring local newspapers and cutting costs while weakening the outlets' value to readers, according to The Atlantic. The hedge fund has done this most recently with Chicago Tribune, but the starkest example may be its handling of Vallejo Times-Herald, which it eventually left with a single news reporter on staff who covered local government, schools, hospitals, police, courts and businesses — i.e. the core of a local newspaper's coverage.
Rolling Stone aims to reinvent itself:
More than two years after Penske Media Corporation took full ownership of Rolling Stone, the music-and-culture publication is looking to reassert itself as a journalism outlet, according to The Washington Post. Former Daily Beast editor-in-chief Noah Shachtman is now overseeing Rolling Stone's newsroom and is looking to produce reporting that uncovers the dark side of the entertainment industry and popular culture.
https://staging.digiday.com/?p=429437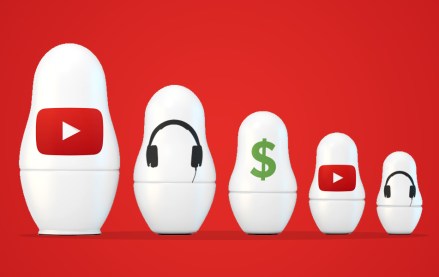 August 17, 2023 • 3 min read
•
•
Adalytics Research asks, 'Are YouTube advertisers inadvertently harvesting data from millions of children?'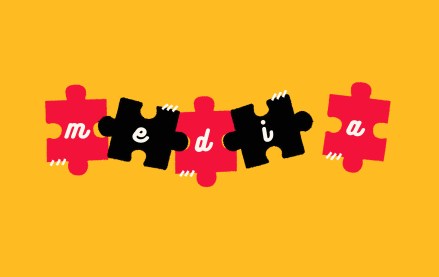 August 17, 2023 • 10 min read
•
•
Publishers' Q2 earnings reveal digital advertising is still in a tight spot, but digital subscriptions are picking up steam.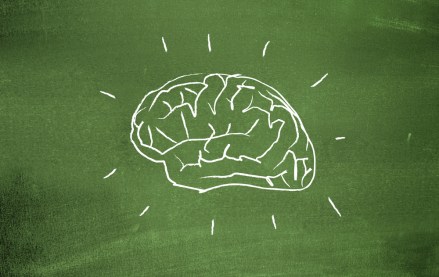 August 17, 2023 • 5 min read
•
•
Experts reflect how the failures of social media and online advertising can help the industry improve the next era of innovation.