Media Briefing: Axios enters the banner ad business
August 4, 2022 • 13 min read
•
•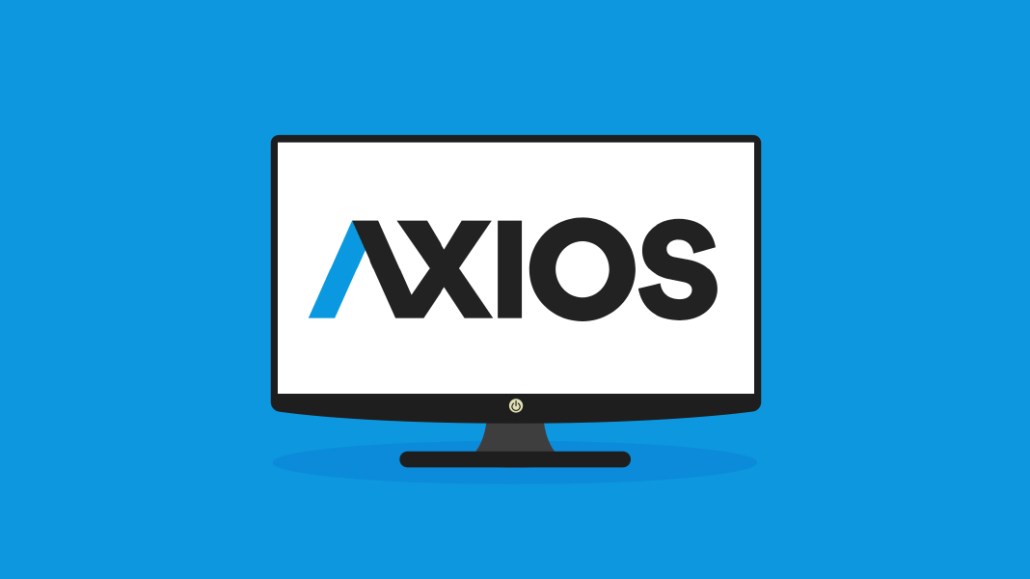 In this week's Media Briefing, media editor Kayleigh Barber talks with Axios chief business officer Fabricio Drumond about the publisher's plan to start selling standard display ads next month.
Smart brevity meets standard banners
The New York Times' Q2 2022 earnings report
Warner Bros. Discovery's diversity deficiency, Sally Buzbee's tenure so far, Outside's thwarted unionization effort and more
Smart brevity meets standard banners
The key hits:
Axios is implementing traditional display ads on its website for the first time since its launch five years ago.
Called "visual-first display ads", this new product is designed to give advertisers a cheaper and quicker way to run their pre-existing campaigns on the media company's websites.
Axios will not be selling these ads programmatically (for now at least).
Axios has relied on branded content as the backbone of its advertising business since its 2017 launch and avoided peddling standard banner ads. Not anymore.
Starting on Sept. 1, Axios will start selling space on its websites to clients who have been asking for more traditional visual display advertising, said Fabricio Drumond, chief business officer at Axios. The publisher will sell the banner ads for roughly 20% lower CPMs than those of its "smart posts," which has been the standard format for its custom display ads.
These display ads will not run in Axios' 47 newsletters, meaning advertisers won't be able to reach its 2.7 million subscribers. The standard display ads will be limited to its on-site content. Axios.com averaged 15.8 million unique monthly visitors from the start of the year through June, according to Comscore.
Axios is not the first publisher to have previously relied on branded content but later opened itself up to display ads. BuzzFeed added programmatic advertising in the form of display ads for the first time in 2018, after being entirely focused on native since its launch in 2006. While Axios is still eschewing programmatic sales, the timing of this diversification strategy is serendipitous with the current economic climate as advertisers shift campaigns away from higher-priced branded content to cheaper, standard performance-based ad campaigns as their budgets get reduced once again.
Despite the fact that the advertising industry is facing a number of "headwinds," Drumond said this strategy is not meant to diversify Axios' ad business in response to the economic downturn. Rather, this product has been in the works and tested against portions of Axios' audience for close to a year. — Kayleigh Barber 
Below are highlights from the conversation with Drumond, which have been lightly edited and condensed for clarity.
What does your display advertising strategy look like currently?
Since the company launched, we lead with the innovative ad unit that we call Smart Post. It was designed by our brand studio team. It is essentially the display unit that we lead with in our newsletter offerings and also on the site [and is meant to be] natively integrated. It has created its own identity occupying the whole screen of a phone [with] a headline, image and their body copy.
Why were smart posts the sole display ad strategy for so long?
The idea behind the Smart Post is it's a full-screen ad, so as you're scrolling through Axios.com on your phone, once the ad approaches, it's essentially occupying your full attention span at that point in time. [Smart Posts] have a headline, image and the body copy looks very similar to how our editorial content is designed. The thought there was that it would perform better and the answer is, yes, it actually performs twice as [well] as other standard units in the market, and has worked extremely well on the newsletters side of things.
Was diversifying away from smart posts in response to what advertisers have been asking for from your salespeople?
The decision to [add in] standard units is mainly because we've been getting several requests from the same partners who also have their own creatives and who oftentimes need speed. We design the Smart Post units, because it's so native to Axios and we have several partners who sometimes want to reach our audience, but we are not able to turn around and they already have the creative ready to go.
So after having multiple requests from the marketplace, we started to revisit this and thought to ourselves, 'Okay, can we design an alternative here that continues to deliver that premium experience to to the partner and to the audience, but also enables partners to leverage the access that we have to this audience, leveraging their creatives.'
Will smart posts be phased out?
We'll continue to do both and there will be use cases for both instances.
Will the lead time between RFP and execution be substantially shorter than the lead times for Smart Posts?
Yes, definitely shorter. I don't know how much shorter, but we definitely expect to be up and running much faster with this given the nature of the fact that the creative is ready to go. I think we do a great job of turning around fast for clients to meet their needs and demands, but it's inarguable that if you already have the creative ready to go, the plug and play element of this will make it for a much seamless and streamlined experience.
I've seen campaigns turn around in like two business days with the Smart Posts where clients needed to activate quickly. One could argue that we could probably get something up and running on the visual-first display, maybe in [one] business day. It's the elements of friction that we're removing here.
Because visual-first display ads are that "plug-and-play" model, I imagine they will be cheaper options for advertisers, correct?
Yeah, we're anticipating the visual-first displays to be probably a 20% discount off of our traditional CPMs given, obviously, that we are removing the lift that our branded studio team [usually] has in developing the creatives.
Is this visual display ad strategy being done at all as a preventative measure to diversify ad revenue and keep clients with smaller budgets spending during an economic slowdown?
No, we've been observing the demand for the standard unit from clients and I'd say we've been thinking about this since last year. You can't lose sight of the fact that when you look at digital media spend, display's probably 30% of all digital media spend in a year.
That's not to say that [we're not] watching what's happening. We finished the first half of the year very strong and had the best half we've ever had, Q2 was the strongest quarter we've ever had. [Editor's note: Drumond declined to share hard revenue figures]. And so we're entering the second half from a position of strength, but at the same time, watching closely all the trends that we're seeing in the economy.
Does this ad format open the door to programmatic advertising on Axios.com?
This is not [opening] up access to programmatic, low-value advertisements. The strategy is to actually open up to direct-sold campaigns. We expect to work with the existing cadre of partners that we work with currently [and] it's just really amplifying the portfolio of offerings that they can access the website with.
What was the reason to keep programmatic out of the mix? Is it just because it's too low of a CPM to justify it on your end?
I think what Axios has that is valuable is leaning into what we do well, and our core strength is this audience that we have. Part of the trust that we've built with this audience is also the fact that we are very careful in the type of advertisement that they engage with on our [products].
Will the sales team or studio team still vet the ads that are submitted for visual-first campaigns then?
We have brand guidelines that are made available to clients [and] we're going to follow the same brand guidelines that we currently have. I've seen these ads, to be honest with you, they tell the same message that we tell for our own units. So I don't think we'll see a massive difference there.
Our studio team will also continue to work with partners [to] help design units that perform better. I think one of the things that we also usually tell clients is that we know our audience extremely well. We know what sticks and how to best convey your message. So to the extent that brand partners want to rely on the guidance from our studio team, we're going to be here to support them.
How does this change the selling strategy for your sales team? For your local sites, does this open up the chance to work with smaller advertisers that maybe haven't been able to afford the more high-touch ad options that you had when you first entered those markets?
Yes, I think if you look at the local ecosystem, there's quite a bit of campaigns and advertisement that happens in the context of standard, mainly because a lot of the advertisement that happens at the local level, in order to scale and to carry efficiency, it's usually the go-to element for them. So I feel for local, it actually opens up a lot of opportunities for the cities that we're currently in to onboard more more partners at the local level.
And with the team, it's a matter of now educating the market and our agency partners and clients on this new offering. This is something that we are right now in active conversations with with agencies and clients about, but certainly the team is excited because this has been a big request from many clients that we will now be able to fulfill.
What we've heard
"It's been a quiet July. We've had very few new business leads over the last month or so. We were ahead of projections through June, and July's been completely dry."

— Media executive
The New York Times' Q2 2022 earnings report
The digital advertising downturn has hit The New York Times. Fortunately for the news publisher, its subscription business continued to grow — thanks to an increase in digital-only subscribers and adoption of the Times' higher-priced subscription bundle — to offset the digital ad decline.
The key numbers:
Total revenue – $555.7 million, up 12% year over year
Subscription revenue – $383.6 million, up 13% year over year
Advertising revenue – $117.4 million, up 4% year over year
Digital advertising revenue – $69.3 million, down 2% year over year
Digital-only subscription revenue – $238.7 million, up 26% year over year
Total paid subscribers – 9.2 million, up from 9.1 million in Q1 2022
Digital-only paid subscribers – 8.4 million, up from 8.3 million in Q1 2022
Advertising dip
You know the economy's in a weird spot when The New York Times turns in a quarter during which digital ad revenue dropped and print ad revenue grew. The publisher attributed the digital ad decline to the economic downturn, with advertisers pulling back on news inventory and a dip in programmatic ad impressions. Print advertising, meanwhile, bounced back from the doldrums of Q2 2021, particularly among entertainment and luxury brands.
"In digital advertising, we saw real pressure on tech and streaming and finance, which I think you would expect given the macroeconomic uncertainty," Times president and CEO Meredith Kopit Levien said during the company's earnings call on Wednesday.
Subscriber uptick
The Times continues its march toward amassing 15 million subscribers by the end of 2027. In Q2, the bulk of the publisher's subscriber-growth came on the digital side, as it added 180,000 digital-only subscribers in the period. The Times' acquisition of The Athletic and the addition of the sports news outlet to the Times' subscription bundle in June also helped, with The Athletic adding 50,000 standalone subscribers and another 420,000 subscribers that are now able to access it through the bundle — which has become central to the Times' subscription strategy.
"In the second quarter, we brought in the highest-ever number of new starts to the bundle, thanks to a deliberate effort to prompt more people to buy it versus news-only subscriptions. As a result, the bundle made up a majority of the quarter's total net subscriber additions," said Kopit Levien.
As for subscriber churn, Times evp and CFO Roland Caputo said, "we did not see any difference in churn in the quarter from previous quarters."
Uncertain outlook
The Times expects the third quarter to be something of a mixed bag, in a continuation of the Q2 trends. Subscription revenue will increase by 5% to 7% year over year — with digital-only subscription revenue up 10% to 14% — whereas digital ad revenue will decline by 4% to 8% year over year, according to the company's Q3 forecast.
The Times still expects to record an adjusted operating profit for 2022, though Kopit Levien did say that "given the uncertain macroeconomic environment, we'll continue to look closely at costs, while prioritizing investment in areas that widen our moat like journalism and digital product development." — Tim Peterson
Numbers to know
$630 million: Minimum asking price that Forbes is looking to secure in a sale.
-16%: Percentage decline in average promotional subscription price across 100 top publishers in the U.S. between June and July.
$388 million: Amount of money that has been spent on political and issue ads running on Google and Facebook so far this year.
3.88%: Average monthly churn rate for digital subscribers across 300-plus newspapers in North America.
$956.8 million: Projected profit that CNN will turn this year, which would be its first sub-$1 billion profit since 2016.
1 million: Number of people that signed up to receive newsletters through Facebook's now-deprioritized Bulletin program.
What we've covered
Black-owned publishers' ad businesses grow due to increase in new advertisers and their investment in content:
Blavity, Revolt and Black Enterprise are seeing increases in ad revenue and new advertisers year over year.
The publishers have had to work to increase their sites' traffic and build up their programmatic sales capabilities.
Read more about Black-owned publishers' ad businesses here.
Instagram is paying media companies to post Reels:
Last year Instagram rolled out a Reels bonus program for creators and has been expanded it to media companies.
In some cases, the maximum payouts can surpass $20,000 per month.
Read more about Instagram's Reels payments here.
How The Daily Beast's Mia Libby is bracing for an economic slowdown:
The Digiday Podcast has debuted a new four-part series spotlighting the chief revenue officer position at media companies.
Libby said her role has broadened beyond its previous focus primarily on ad sales.
Listen to the latest Digiday Podcast here.
Publishers don't make money on TikTok, but that's not stopping them rushing on to the platform this year:
51% of publisher professionals surveyed by Digiday said their titles posted content on TikTok in the past month.
Only 12% said TikTok was valuable or extremely valuable for driving revenue.
Read more about publishers on TikTok here.
The global ad spending slowdown is real as online media platforms brace for downturn:
Facebook, Snapchat, Twitter and YouTube saw ad sales ebb in the second quarter.
The slowdown is likely to continue for the rest of the year.
Read more about platforms' ad revenue slowdown here.
What we're reading
Warner Bros. Discovery's diversity deficiency:
Discovery's relative lack of diversity among executives has carried over to Warner Bros. Discovery where the majority of CEO David Zaslav's direct reports are white men, according to Bloomberg.
Vice Media Group finds a potential buyer:
Greek media and entertainment company Antenna Group is weighing a bid to buy VMG, in which Antenna invested last year, according to The New York Times
Sally Buzbee's tenure atop the Post:
A year after Buzbee took the helm of The Washington Post's newsroom, the news organization has undergone a restructuring of its masthead, an expansion of its coverage and some internal strife, according to Vanity Fair.
Hollywood's new news guard:
Subscription- and newsletter-based entertainment news outlets Ankler and Puck are trying to unseat established trade publications (which seem to be almost entirely owned by Penske Media Corporation at this point), according to Los Angeles Times.
The fallout from Outside's failed unionization effort:
Outside's editorial staff had tried to form a union, but they ended up canceling the attempt after the media company staged an anti-unionization campaign that included claiming the union drive would hurt its attempt to raise funding. Some participants in the unionization effort ended up being laid off, others quit and the rest were reassigned, according to Poynter.
https://staging.digiday.com/?p=459425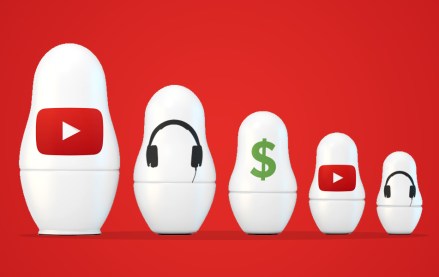 August 17, 2023 • 3 min read
•
•
Adalytics Research asks, 'Are YouTube advertisers inadvertently harvesting data from millions of children?'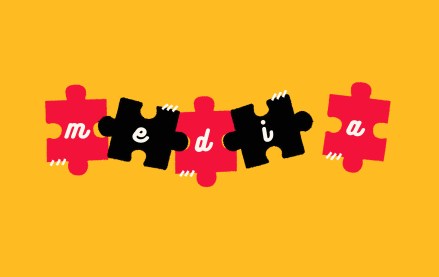 August 17, 2023 • 10 min read
•
•
Publishers' Q2 earnings reveal digital advertising is still in a tight spot, but digital subscriptions are picking up steam.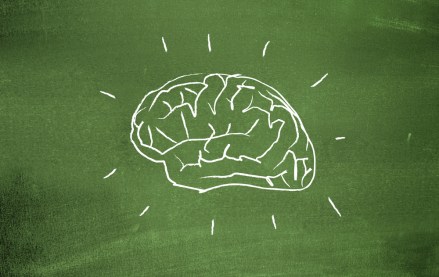 August 17, 2023 • 5 min read
•
•
Experts reflect how the failures of social media and online advertising can help the industry improve the next era of innovation.