Media Briefing: As Pride Month approaches, LGBTQ+ media companies are seeing last-minute growth in ad spend
May 20, 2021 • 14 min read
•
•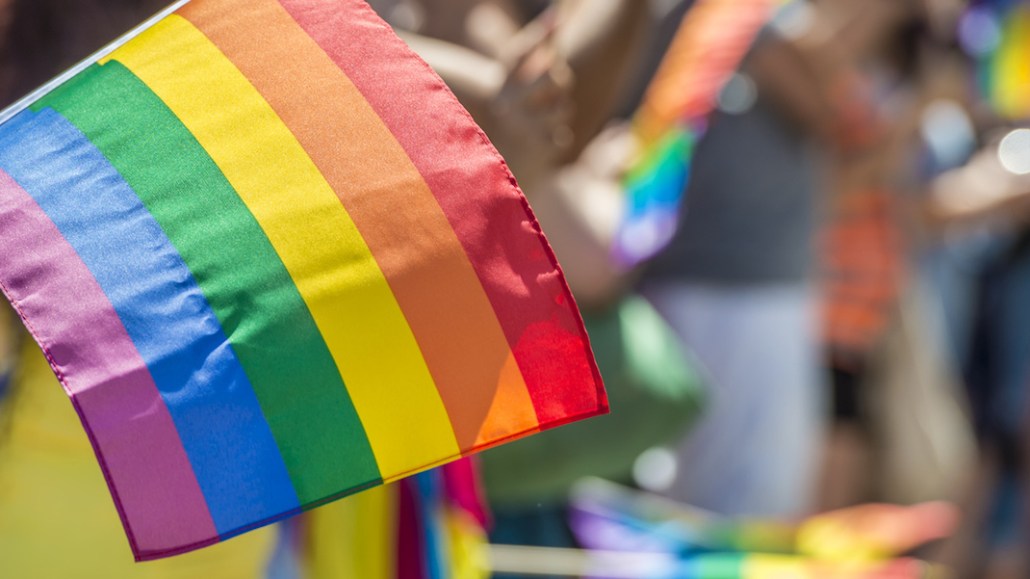 In this week's Media Briefing, senior reporter Kayleigh Barber reports on media companies' Pride Month advertising sales rebounding from last year's pullbacks, leading to larger, longer-term deals.
LGBTQ+ publishers see more advertisers taking pride this year
Cheat Sheet: The status of platforms' Media Rating Council audits
Media company matchmaker
Twitter's subscription service, theSkimm's acquisition plans, The New York Times' tech workers union and more
LGBTQ+ publishers see more advertisers taking pride this year
Last year the pandemic hit LGBTQ+ media companies hard, as advertisers pulled their sponsorships for 2020 Pride Month campaigns. Live events were canceled and the idea of virtual events was still relatively nascent as a suitable business model. From June 2019 to June 2020, total spend on Pride-related campaigns running in LGBTQ+ focused media fell 70% from $3.1 million to just over $950,000, according to MediaRadar data.
A year later, Pride Month budgets are looking like they're back.
The key hits:
The amount of money that advertisers are willing to spend on Pride Month campaigns is up significantly year over year.
The 2020 pullbacks may have set a low bar to measure against, but advertisers are also extending their commitments beyond the month of June.
Advertisers have been pressing their agencies to find Pride opportunities after so many sat out last year.
Conde Nast's LGBTQ+ digital outlet Them currently has two fewer sponsors for this year's virtual pride event Out Now Live on YouTube Live compared to last year's inaugural edition, but the publication has secured five times as much revenue on its overall Pride Month-related content this year over last, according to Eric Gillin, the chief business officer of the company's culture division. This year, the three sponsors currently signed on for the YouTube Live virtual event include Orbitz, Ralph Lauren and presenting sponsor Google. He did not give exact revenue figures.
Gillin said he's optimistic about more sponsors signing on for both the virtual event and Pride Month overall, explaining that the sale cycle for deals is about half the speed it was pre-pandemic. So while the event is only about a month away from happening, the time it takes to sell an ad spot and produce the creative has been greatly reduced by the pandemic.
Pre-pandemic, these Pride campaigns tended to be more pre-planned with conversations starting as early as January through March, according to Matt Skallerud, president of LGBT advertising agency Pink Media. This year, the dealmaking cycle has still not returned to those early timeframes, but he said some conversations were happening in March and April.
With some Pride events being postponed until September in the hopes of having live gatherings, "the jury will be out on Pride Media until September," said Todd Evans, president and CEO of LGBTQ+ media buying agency Rivendell Media.
Despite shorter timetables on signing deals, the duration of campaigns is increasing, Gillin said. "Advertisers are recognizing that just doing something in June is a form of tokenism," adding that deals signed this year are larger and longer than in years prior as brands respond to this concern with bigger budgets.
UK-based LGBTQ+ publisher PinkNews has seen campaign durations increase as well, as British Pride celebrations take place later in the summer depending on the city or county. Manchester Pride, for example, is taking place from August 27-30 and London Pride isn't until September 11-12.
"All of these months are important and all of the campaigns want to extend through the summer" and span all of the local Pride celebrations, said Katie Lyonette, the company's partnerships director.
Local showcases of support tend to be better received by the LGBTQ+ community as well and stand out among the generalized commercial ad spots, said Jack Schuleman, a senior copywriter at marketing and advertising agency RAPP, who identifies as part of the community. This is one reason why in-person engagements at Pride parades are so appealing to advertisers where they can make community connections.
This year, as more companies open up to spending against Pride season, Schuleman said that it becomes very transparent when brands are pandering to the LGBTQ+ community, particularly those after consumer dollars but internally do not support their LGBTQ+ employees.
Last year, PinkNews lost every single one of its returning sponsors for its Pride Month-related events, all of whom had advertised against live events in 2019. The company's first virtual Pride For All event, which took place during the pivot to virtual, ended up bringing in 3 million viewers over the course of four days and attracted a host of brand new sponsors for the event, most of which were corporate sponsors using DE&I budgets on Pride campaigns.
In 2020, "we lost a lot of the revenue that we normally bank during Pride season," which would then continue through the end of the year, said Alex Ehmcke, chief operating officer at PinkNews, who led brand partnerships last year.
This year, PinkNews is aiming to get 5 million viewers for its second Pride For All. Already, 70% of clients from both 2020 and 2019 have signed on for Pride Month, Ehmcke said, adding that most sponsors that sat out last year expressed they could not miss two years in a row.
Lyonette said that she's working with more agencies than brands directly this year, as clients have been instructing their agencies to find Pride opportunities.
What's really telling about improved focus on this time of year is that campaign budgets are between 50-70% higher than last year, with spend going from $10,000 – 15,000 to upwards of $50,000 in some cases, Ehmcke said.
"Most of the clients that I've spoken to this year seem to be a lot more comfortable with their Pride spend being completely digital, even though there is still uncertainty around in-person events," said Lyonette. — Kayleigh Barber
What we've heard
"From this time last year until Q4, it was like flexibility, flexibility, flexibility. I don't think we're going to go back to 'Gotta do an upfront with us to get the good stuff.' And I think advertisers know that too."

— Publishing executive on the state of upfront deals for non-TV/streaming companies
Cheat Sheet: The status of platforms' Media Rating Council audits
Slowly but surely, major tech platforms are opening up their advertising products for the Media Rating Council to audit. Amazon is the latest example, as Digiday has reported. Other big walled garden platforms are similarly in various stages toward full MRC accreditation in areas such as display and video ad impressions, ad viewability and brand safety metrics.
In general, the path to even launching an audit takes a lot of time and negotiation over things such as which metrics are to be audited and what data and tech are required by auditors. Then, accreditation for even just one metric can take as long as a year and a half.
Google and YouTube
Google has had a spotty history of MRC accreditation. In 2016, the ratings service suspended two of Google's metrics, but several of the search giant's display and video ad viewability metrics have received the MRC seal of approval since then. But recent changes with Google's ad business delayed some auditing efforts. Google has transitioned some ads and measurement-related data processing to its Ads Data Hub, which has put a crimp in accreditation for some YouTube viewability measurements. There is progress on brand safety at YouTube, though. In February, the MRC accredited YouTube according to its "Enhanced Content Level Context and Brand Safety Guidelines," which apply to ads sold through Google Ads, DV360 and other YouTube ad offerings.
Facebook
Facebook's display ad impressions and measures of "sophisticated invalid traffic filtration" — which gauges fraudulent ad traffic — are all approved by MRC. Now, the council is waiting for Facebook to complete an "internal readiness assessment" — possibly by sometime in June — before the MRC begins its audit of brand safety metrics for the social giant.
Twitter
Well, not much is happening when it comes to Twitter and the MRC. The company agreed to MRC audits but has yet to begin the process. Like many of the walled gardens — all of which are known for being stingy with access to information — Twitter may be hesitant to provide the level of access necessary for MRC to conduct its audits.
TikTok
The MRC is eager to get TikTok on board for auditing, too; however, at this point, there have only been preliminary discussions. — Kate Kaye
Numbers to know
105: The number of Forbes editorial employees forming a union in a fight for job security, pay equity, editorial independence and improvements in newsroom diversity.
50%: The percentage of U.S. adults who view nine top media outlets as credible in 2021, down 1% from 2020, signaling a stabilization since the sharp drop from 61% in 2017.
21%: The increase in group revenues at Future, the owner of Marie Claire and TechRadar, to £272 million in the first half of its fiscal year. It also doubled profits.
Media company matchmaker
The media M&A market is up and running again. Following the flurry of 2019 that saw Viacom-CBS, Group Nine-PopSugar, Vox Media-New York Magazine, Vice Media Group-Refinery29 and Team Whistle-Vertical Networks, the past year has been quieter. There was BuzzFeed-HuffPost, Penn Gaming-Barstool Sports and Insider-Morning Brew, but there was also the pandemic.
But, as the world turns to the new normal, companies are returning to the negotiating table. BuzzFeed is reportedly looking to acquire Complex Networks. The Athletic is reportedly looking for someone (anyone) to buy it. And now Discovery and WarnerMedia are merging, which may add even more urgency for major media conglomerates to buy their way to becoming bigger. Plus, many media companies are more attractive acquisition targets for having survived last year's economic downturn and cost-cutting their way to profitability.
So, with the media M&A market warming up with the weather, here is a purely speculative rundown of potential pairings.
NBCUniversal-Vox Media-AMC Networks
Sizable as NBCUniversal is, the Comcast-owned company may need to bulk up to keep pace with its entertainment industry peers. Vox Media's studio business would help to inject Peacock with more original programming, and New York Magazine's archives would provide a new mine for movie and show adaptations. Meanwhile, NBCUniversal is already developing its own first-party data platform with NBCU ID, but it could benefit from bringing Vox Media's Forte into the fold. The addition of AMC Networks would help to round out NBCUniversal's streaming portfolio. The cable TV network group — which expects to top 9 million streaming subscribers by year's end — could prove particularly valuable on the subscription side, which will be important for offsetting the lost revenue from pay-TV providers paying to carry its linear networks to an ever-lower number of subscribers.
Why it won't happen: NBCUniversal invested in Vox Media six years ago and has yet to put a ring on it. Meanwhile, AMC Networks' specialized programming may be too niche for NBCUniversal's big-tent strategy.
ViacomCBS-Vice Media Group
ViacomCBS is in a similar situation to NBCUniversal in light of Discovery-WarnerMedia. It needs to ensure it has enough programming to supply its streaming services' ad-supported audiences and paid subscribers around the world. Leaving aside the stereotypes that CBS's audience is old and Vice's is young, both companies have been playing up their international bona fides lately. ViacomCBS has been stretching out its streaming footprint, having expanded Pluto TV to 25 global markets and making Paramount+ available in Latin America and the Nordics in addition to North America. For its part, Vice Media Group's studio business has been focusing on producing projects for international distribution, and Vice similarly rejiggered on the news side for improved international distribution.
Why it won't happen: ViacomCBS is already getting Vice's programming through a deal to distribute the "Vice" documentary series on Showtime. Cow, milk, you get the idea.
The New York Times-BuzzFeed-Complex Networks
No, this isn't because BuzzFeed bought HuffPost and now makes more sense in the fold of a bigger news organization. Actually, it's the rest of BuzzFeed — and the potential addition of Complex Networks — that would likely be of interest to the Gray Lady. The Times' digital subscriber growth has slowed, and in the first quarter of 2021, roughly 45% of its new digital subscribers signed up for its Cooking, Games and audio products. BuzzFeed may not be in the subscriptions business, but it has Tasty and its BuzzFeed quizzes that would seem to pair with The Times' similar products. Plus BuzzFeed and Complex Networks have growing commerce businesses that would appear to fit with Times-owned Wirecutter. Meanwhile, The Times is moving further into TV and film production, as is BuzzFeed and as has Complex Networks.
Why it won't happen: If The Times' acquisition last year of subscription-based audio app Audm is any indication, the company may only care about acquisition targets already entrenched in the subscription business.
The Atlantic-The Athletic-The Information
Yes, let's bundle the subscription publishers. The Atlantic's inclusion would depend on Laurene Powell Jobs' Emerson Collective either opting to invest even more in media or setting The Atlantic off on its own. But let's not let deal-breaking details detract from a hypothetical narrative. The Atlantic has attracted a lot of subscribers thanks to the reporting it published throughout the pandemic. The Athletic and The Information similarly have businesses built around producing original journalism that people are willing to pay for. And then The Athletic just seems to be really looking to combine with another company, having reportedly talked to Axios about a deal and putting itself out there for The New York Times.
Why it won't happen: Emerson Collective being enigmatic.
Meredith-BDG
Meredith just sold off its local TV business to concentrate on publishing, and in doing so, the company made a point of framing its core business as publishing lifestyle content that appeals to women and positioning the spinoff as enabling it to build out its digital side. BDG, meanwhile, has accrued a roster of digital publications — many of which publish lifestyle content aimed primarily at women — and the company is solely focused on advertising revenue at a time when Meredith's digital advertising revenue now exceeds its print ad revenue. It has also been extremely vocal about looking to combine itself with other companies.
Why it won't happen: Having sold off several publications since the 2018 acquisition of Time Inc. — including Time's Time, Sports Illustrated and Travel + Leisure — Meredith may not be in buying mode. — Tim Peterson
What we've covered
Amazon is finally opening its doors to the Media Rating Council for an audit:
More than one year after agreeing with the industry standards-setter, Amazon will give the MRC a look at its sponsored products listings and its DSP.
Amazon now accounts for more than 10% of the digital ad market.
Read more about Amazon's choice here.
This year's upfront presentations — and negotiations — will be defined by streaming, rather than linear, inventory:
Networks are mired in make-goods after last year's precipitous drops in TV viewing.
They are also adapting some of the deal structures and perks that have defined the sale of digital inventory for the past couple years.
Read more about what's going to define the 2021 upfront season here.
Vice Media Group now produces more Stories than it does text or traditional video content:
Thanks to a mobile app produced in-house for staffers, more than 250 Vice Media Group employees create Stories content every month.
Advertiser budgets have begun to flow rapidly into Stories-style ad units.
Read more about Vice here.
CAMP is trying to redefine how kids shop online:
The BuzzFeed-backed toy store, which focused on in-person events at launch, has been trying out more gamified experiences on its website.
It has to hope that parents will be amenable to letting their children shop online.
Read more about CAMP's digital kids store of the future here.
Agency professionals are much more likely than publisher professionals to have the option of working remotely permanently:
Just 10% of publisher respondents to a recent Digiday Research story said that they had the option of working remotely.
A significant chunk of respondents are still waiting to hear about return to office plans from their employers.
Read more about the return to work here.
What we're reading
Twitter's subscription service could charge $3 a month:
Twitter is plotting a paid version of its platform called Twitter Blue, according to a tip from independent researcher Jane Manchun Wong and reported by The Guardian. For $2.99 a month, Twitter subscribers will get to organize bookmarked tweets into collections and "undo" posted tweets. This comes after Twitter bought subscription service companies Revue in January and Scroll earlier this month. Wong also says Twitter is working on a tiered subscription pricing model, giving users additional features based on the more money they pay.
Non-media companies want to buy theSkimm to reach young women:
TheSkimm, which has a flagship daily newsletter with over 7.5 million active subscribers, hired JPMorgan Chase & Co. to look at potential acquisition offers from financial services companies and luxury brands that want to reach its audience of mostly millennial women, according to Axios. It is also evaluating deals with other media companies. TheSkimm brought in about $20 million in 2019 revenue and believes it can nearly double that by the end of 2021.
Chinese businessman Guo Wengui is behind a network pushing disinformation:
Guo, a real estate developer based in New York City, owns websites like the Chinese-language GTV and thousands of social media accounts distributing disinformation around topics like the COVID-19 vaccine, U.S. election fraud and QAnon conspiracies, according to The Washington Post, citing research by network analysis company Graphika. Guo is also behind a dozen non-profit groups. He has ties to former Trump White House adviser Stephen K. Bannon, who was arrested aboard Guo's yacht last August.
NYT CEO: tech workers' union does not have enough support to be recognized:
A lack of "overwhelming support" and the fact that the group is made up of digital product development and tech workers versus journalists — those are the reasons The New York Times CEO Meredith Levien gave for not recognizing the company's tech union, according to a recording of an all-hands staff meeting last week obtained by the Discourse Blog. The News Guild of New York represents nearly all of the paper's editorial employees, and in 2019, the Times voluntarily recognized a union formed by staff at its e-commerce website Wirecutter.
https://staging.digiday.com/?p=414778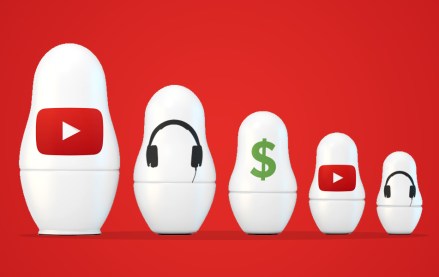 August 17, 2023 • 3 min read
•
•
Adalytics Research asks, 'Are YouTube advertisers inadvertently harvesting data from millions of children?'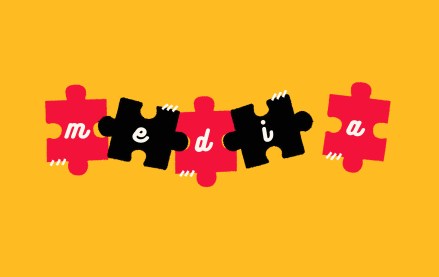 August 17, 2023 • 10 min read
•
•
Publishers' Q2 earnings reveal digital advertising is still in a tight spot, but digital subscriptions are picking up steam.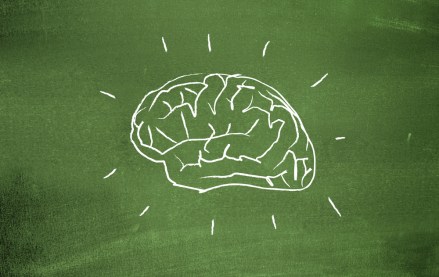 August 17, 2023 • 5 min read
•
•
Experts reflect how the failures of social media and online advertising can help the industry improve the next era of innovation.