Despite lowered trust in social platforms (especially news), Horizon Media study finds steady usage
August 17, 2023 • 4 min read
•
•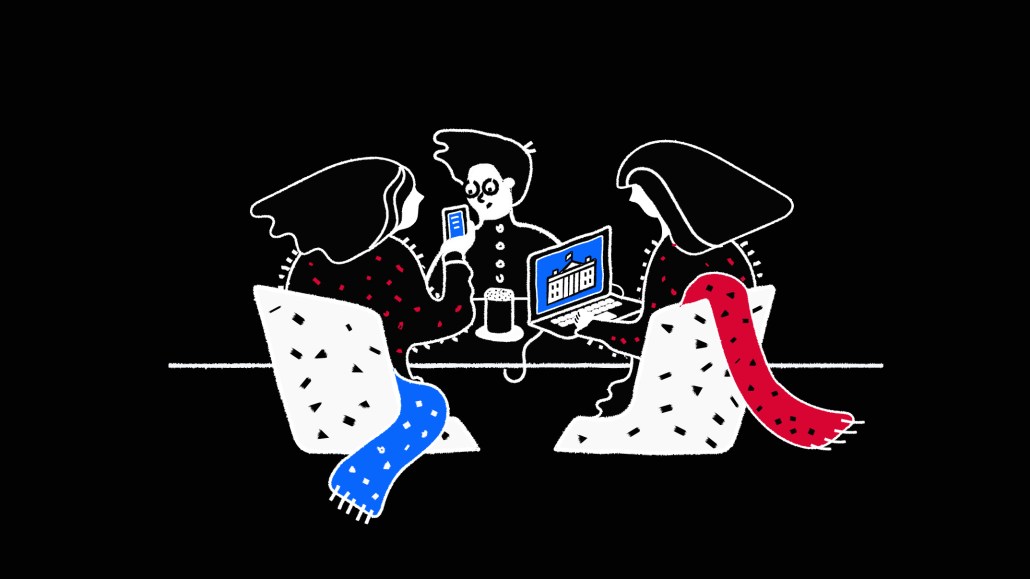 Ivy Liu
It's no exaggeration to say some things just are a bit off-kilter in the U.S. consumer mindset. While economic news continues to show optimistic trends (inflation is slowing, consumer demand is keeping pace), people are worried about all sorts of instability around them — the environment, political acrimony, job stability, etc.
Social media has for years been where people express their fears, worries and hopes — and that world has gone through its own upheaval with Elon Musk's takeover/makeover of Twitter into X, the arrival of Threads, the continued strength of Instagram as an ad vehicle, and the undying popularity of TikTok among younger audiences. There's no denying it's a powerful medium for advertisers and marketers.
Which is why Horizon Media once again studied the world of social media, finding a growing trust gap among its users along age and generational lines. In the latest iteration of its Social Media Trust Tracker, conducted by Horizon's WHY Group, which analyzes the intersection of culture, people and brands. Surrounding key factors like data safety, user verifiability, and platform reliability didn't change much from prior studies. But elements like "trustworthy Information" and "safety from hate speech" saw a 5% gap increase that was consistent across nearly every platform and "may reflect rising concerns ahead of upcoming elections," according to the study.
That gap hasn't led to a notable reduction in usage of the various platforms; 86% of respondents said they won't change their social usage. "There was such a relatively small impact on use, as much as people complain and as many options as there are now," said Pam Wake, vp at WHY Group. "We're not really seeing kind of the mass exodus that one might expect, especially when you see many of the headlines" around social media's upheaval.
"People do have issues — I don't know that the issues in and of themselves are surprising, necessarily," agreed Sheri Roder, who heads the WHY Group. "But the fact that they acknowledge them and go, 'Yeah, but I'm going to use it anyway' by almost 90%."
Still, the study poses big questions heading into the back half of 2023 and into the next, like: how will this affect advertisers and the agencies that invest on their behalf? Will the medium's increasing reputation as the realm of hateful discussion and misinformation going to scare off advertisers?
More specifically, with the 2024 political battlefield expected to be the costliest in U.S. history, is social media going to be used even more — or less — by political advertisers?
"Some [advertisers] will say 'keep me away from anything political.' But if you're an advertiser like The New York Times or L.A. Times, you have pre-roll before content — there's value in that and there's adjacency in that," Ariel Sims, senior vp and head of paid social at Digitas North America, told Digiday in a recent podcast. "But if you're someone who is promoting a game or something regarding entertainment, maybe that's not really where you want to play in."
Added Roder: "We're seeing that this is an ingrained behavior, like a usage behavior in people. So despite anything else, I can't imagine any politician not wanting to leverage this medium. It's still a way to reach people. Maybe the challenge is, how do you reach somebody who isn't in your particular bubble?… For better or worse, it's powerful."
News content on social media, nevertheless, is taking a hit, and that's an area some politicians would have keyed in on. According to a study from Crossmedia, there's been a 50% drop in interactions across social media with news content. Further, 42% of people report they're actively avoiding news content as means of managing their mental health.
"We have seen many brands move away from X [formerly Twitter, where most news outlets display their content] and they are still not ready to go back until they feel there is more stability and clarity in direction," said Prerna Talreja, Crossmedia's managing director of digital activation. "Additionally, we have seen (and have encouraged) brands to diversify social investment across platforms. This includes brands testing into new platforms … beyond just an upper-funnel platform but also as a lower-funnel play."
Still, Crossmedia's findings synch well with Horizon's, in that younger generations — who are less likely to seek out news or political content on social media — continue to keep social's fires burning. Social platforms' role has expanded from staying connected with friends to search (especially amongst younger generations who use it as their primary search method), and shopping (set to surge 60% this year vs. 2019).
"We are seeing brands wanting to reach younger audiences and recognizing their use across social platforms," added Talreja. "This has propelled increases in spend across platforms like TikTok and Snapchat and focusing heavily on creator-led content. Brands want to reach consumers authentically, and partnering with everyday creators resonates with young audiences."
https://staging.digiday.com/?p=514997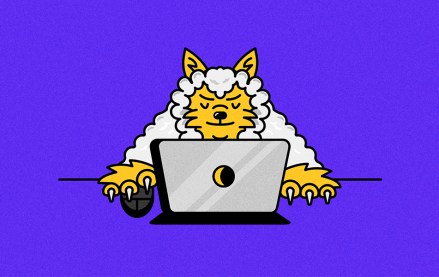 August 17, 2023 • 4 min read
•
•
This week, Exverus Media and meat company John Soules Foods launched their first AI chatbot to generate personalized recipes for shoppers — but how safe are consumer apps like this?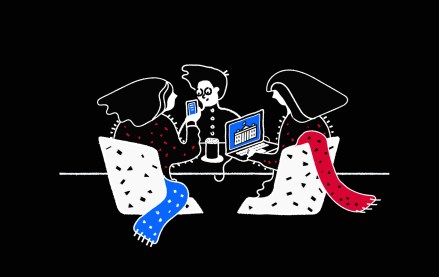 August 17, 2023 • 4 min read
•
•
The Social Media Trust Tracker studied the world of social media, finding a growing trust gap among its users along age and generational lines. Is this a boon or a warning for political advertisers?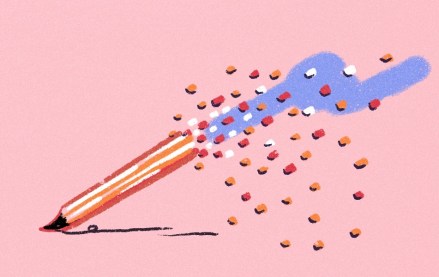 August 16, 2023 • 5 min read
•
•
Some marketers say it's hard to sift through the noise when vetting potential AI vendors. Others are finding success with internal tools — while proceeding with caution.