Considering leaving Twitter? Here's a roundup of alternatives
January 16, 2023 • 8 min read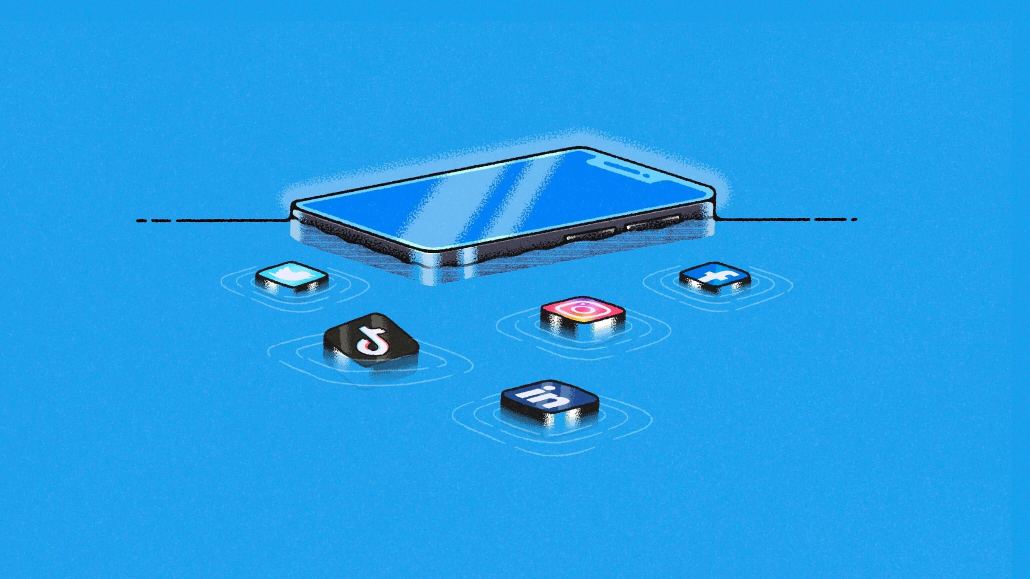 Ivy Liu
Get honest, in-depth coverage of media, marketing and TV, delivered to your inbox daily. Sign up for the Digiday Daily Newsletter here.
Twitter's demise is a vacuum that (probably) can't and won't be filled by just one platform. 
So it's no surprise that in the wake of Elon Musk's takeover, there have already been a number of platforms that have popped up and either promoted themselves or had their names thrown in the ring as potential Twitter alternatives.
Here's what you need to know about six alternative platform offerings:
Hive Social
Founded: October 2019
HQ: Germany
Stage: The platform was developed by two college students, founder Raluca (Kassandra) Pop and a freelance developer. The first version of the Hive Social app was launched on iPhone in October 2019, followed by a beta version for Android in November 2022.
What is it? Hive Social is a microblogging site. Similar to Twitter, users create profiles and user handles, and can share text, images, GIFs, polls and other posts with their followers. Feeds are posted chronologically rather than by algorithm.
Total users: 1.5 million users as of November 2022
Advertising options: None
Marketer comments:
While Hive Social has been helpful for small businesses to get in front of a new audience, the platform doesn't target with ads, which can cause issues, said Baruch Labunski, CEO of Rank Secure. "It's great for users but makes small businesses work harder for organic content," Secure said.
On the flip side however, Jackie Turner, director of social strategy at independent, full-service agency Fitzco highlighted that many Android users have been frustrated because the app frequently crashes.
Adding to this, Tech.co reported that the platform temporarily shut down its servers in December after researchers found vulnerabilities that could allow bad actors to not only access all public and private data, including deleted direct messages, but edit Hive posts from other accounts.
So there's still major issues to iron out.
Mastodon
Founded: March 2016
HQ: Germany
Stage: Mastodon was created by developer Eugen Rochko Mastodon and is crowdfunded. Since 2021 it has been registered in Germany as a nonprofit organization, and as of November 2022, it was supported by 3,500 people.
What is it? Mastodon is a decentralized social network made up of independent servers that are organized by specific topics or interests. Its microblogging features make it an easy comparison to Twitter.
Total users: 2.5 million monthly active users across 8,600 servers, according to Rochko
Advertising options: None
Marketer comments:
Unlike Hive, Labunski has the inclination that Mastodon could be a high-drama network, given that users who were banned from Twitter for doxxing jumped over to the site.
While Mastodon has similar news feeds, trends, hashtags and communities of interest like Twitter, Abe Kasbo, CEO of Verasoni Worldwide, noted that the site is clumsy and hard to navigate.
"Mastodon's decentralized structure is confusing and that itself poses significant challenges," he said. "For those who are considering quitting Twitter for good, the question remains, will they be able to rebuild their network here?"
With that said, Zak Saidi, owner of social media marketing agency IZSRI, explained Mastodon could be gold for advertisers — if it adds an offering in the future. "It provides a powerful opportunity to target key decision-making staff across every industry," he said. "If Mastodon keeps up momentum (and fixes its 2008-esque interface) then it can stand as a serious competitor to the serious side of Twitter."
Post.News
Founded: November 2022
HQ: New York
Stage: The platform is currently in Beta mode, so there are still some bumps to iron out.
What is it? Post.News is another microblogging platform where users share their content in a similar way to how they'd use Twitter. Visually, it's the most similar to the beloved Twitter.
Total users: There are currently 530,000 users on the platform's infamous waitlist, of which 250,000 have activated their accounts.
Advertising options: None. Post.News describes itself as an outlet for premium news without subscriptions or ads, and as such it's already working to onboard publisher partners. USA Today announced it was the first publisher on the platform last week.
However, the platform's full business model hasn't been revealed. There are whispers the team may be working on a pay per article access product, as writers are encouraged to share their content behind paywalls, according to Kris Tait, MD at Croud U.S..
Marketer comments:
Post.News is one of the newer Twitter alternatives on the market, and as such is still building out its capabilities and team. As Kasbo said, the platform doesn't seem to be staffed or technologically ready to take on accounts with significant followers like those with hundreds of thousands or millions of followers — at least not yet.
Of course, this has caused the platform to take a bit of a beating from users and onlookers already. Tait explained, the team is "scaling very deliberately and thoughtfully, focusing on experience and content moderation. Many of Twitter's basic features aren't there yet and it's taken some heat for deprioritizing accessibility features among others."
Discord
Founded: 2015
HQ: San Francisco
Stage: Discord was created by co-founders Jason Citron (also CEO) and Stanislav Vishnevsky (CTO). It was originally built for gamers and has since built out its use by adding other types of communities.
The platform started out with text and voice chat features and subsequently added video calling, streaming and screen sharing features in 2017. Fast forward to 2022, and Discord users have the ability to share and swap files and media, and its also included Spotify, Twitch and Xbox Live integrations.
What is it? Discord professes to be a voice, video and text chat app that enables users to talk and hang out with their communities and friends.
Total users: 150 million monthly active users, according to figures pulled by Influencer Marketing Hub
Advertising options: While word on the street is Discord doesn't have any ad offerings and doesn't plan to, Tait said he is aware of its advertising platform for brands called Discord Advertiser, which allows businesses to advertise their products and services to Discord users through sponsored messages and banner ads.
"The platform is designed to help businesses reach a highly engaged, relevant audience, and it offers a range of targeting options, including demographic targeting, interest targeting and location targeting," he added.
Marketer comments:
As far as Labunski is concerned, Discord is more of a discussion platform than a promotional, social media platform. People who use it have to get into chat groups to find value, he said. "Sometimes, the groups are great and some of my clients have joined those to promote content or how-to articles," Labunski added.
Similarly, Tyler Wentworth, strategy director at Movers+Shakers explained that his agency has proposed activating a Discord presence to several clients that value real-time interaction with their communities to nurture brand enthusiasts and offer exclusive experiences.
"Discord is perfect for Twitter communities and fandoms that value real-time interaction, making it an ideal alternative for many Twitter users who currently use the platform to interact with other users with shared interests and passions," Wentworth said.
So perhaps Discord is one for the niche communities to consider. After all, as Tait highlighted, Discord has a range of features that are specifically designed for gaming communities, such as the ability to create and join servers, voice channels and text channels.
Reddit
Founded: 2005
HQ: San Francisco
Stage: Having been an active platform for the past 17 years, Reddit is one of the more established platforms.
What is it? Reddit is considered a social news website — not dissimilar to Twitter — but where stories are curated and promoted by its users.
Total users: 52 million daily active users
Advertising options: Reddit has certainly built out its ads platform to make marketers' experience more pleasant, while introducing more alphas, betas and newer ad formats, as Digiday previously reported.
Marketer comments:
While Reddit is akin to Twitter with regards to its text nature, the platform has already had issues around brand safety, which has undoubtedly become a priority for it. As Saidi noted, Reddit has become a rabbit hole of extreme opinions and disturbing content.
While marketers that Digiday previously spoke to talked very positively about the platform, those brands and advertisers that use it tend to be those seeking niche audiences.
Wentworth explained virtually all content on Reddit is user-submitted and not published by brands, making the opportunity for brands to build community and reach nearly impossible.
"The majority of Reddit users disdain brand presences on their platform," he said. "Brands that have tried to activate on Reddit are usually met with a surge of downvotes and 'silence brand' rhetoric."
On a positive note, Tait said Croud U.S. is already looking to diversify spend and Reddit is part of that plan.
Tumblr
Founded: February 2007
Stage: Tumblr is one of the longest-standing microblogging social platforms to grace the internet back in the era when MySpace still existed.
What is it? Tumblr is a short-form microblogging social media platform, which enables users to share photos, music, video, links, quotes, GIFs, text as well as other types of content.
Total users: Per Statista, Tumblr has around 376 million unique visitors
Advertising options: Tumblr has an ad offering that has a similar setup to what's available on other social platforms. As Tait said, Tumblr's ad formats are similar to other feed-based formats on the major platforms, including video and image-based ad formats that look native to organic posts in the interface. However, the "interface is clunky, and can be hard for clients to produce content that feels genuine to the meme and GIFs that are posted organically on the platform," he added.
Marketer comments:
While Tumblr has been around for over a decade, Labunski noted that it takes a lot of time to get a presence on it, so he wouldn't highly recommend it for marketing.
With that said, many popular Twitter fandoms already have a strong presence on Tumblr, where they've built communities and shared original content.
As Wentworth noted, it's becoming cool again, especially among Gen Z — and this is the audience marketers and brands desperately want to get in front of.
"Many brands are testing Twitter-style content (short-form, meme, text-based) on Tumblr to gauge how audiences react," Wentworth added.
https://staging.digiday.com/?p=484350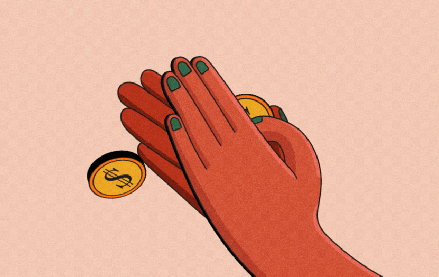 August 18, 2023 • 4 min read
TikTok has officially launched its new e-commerce platform, TikTok Shop, earlier this month on August 1. Using the new e-commerce platform, brands and creators can sell products directly on the platform, potentially creating new revenue streams, and tap into the short-form video platform's growing popularity.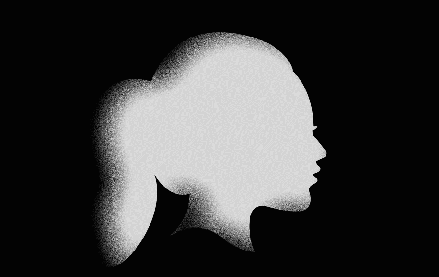 August 18, 2023 • 4 min read
While the influencer industry might sound exciting and like it's full of opportunities, one marketer can vouch for the horrific scenarios that still take place behind the scenes.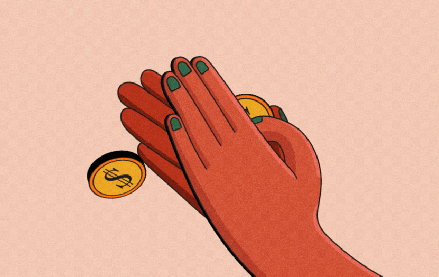 August 18, 2023 • 3 min read
After a tumultuous 12 months, marketers are getting a clear picture of how they really did during a time of true uncertainty. And, as it turns out, it wasn't all that bad.