Future of TV Briefing: Short-form video rev-share options mount but have yet to amount to much
May 10, 2023 • 7 min read
•
•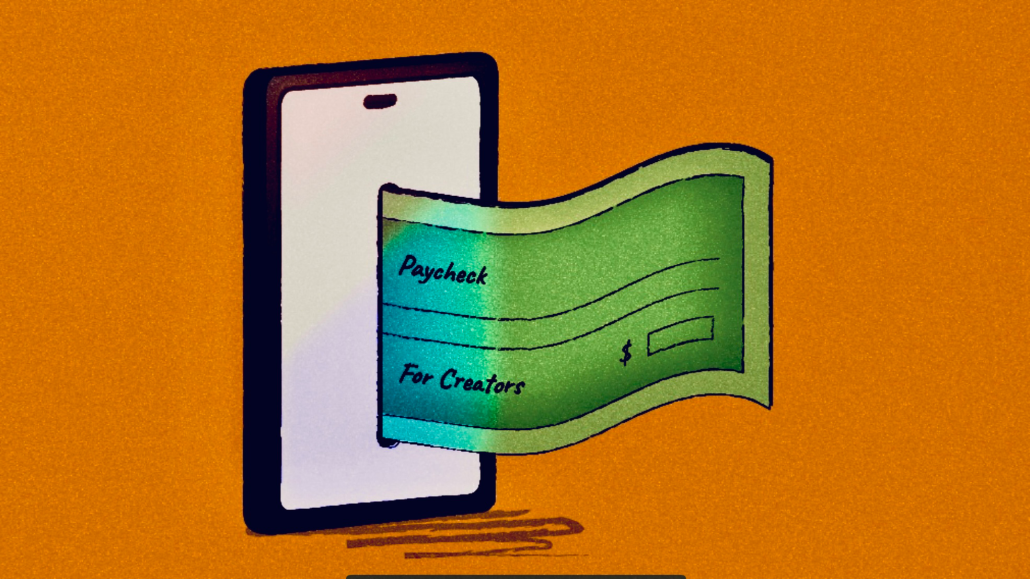 Ivy Liu
This week's Future of TV Briefing assesses the revenue-sharing options for short-form vertical video creators.
Short-changed
YouTube's TV viewership, the WGA strike's upfront impact, TikTok's publisher ad sales pitch and more
Short-changed
A year after TikTok unveiled an ad revenue-sharing program for creators and three months after YouTube Shorts followed suit, short-form vertical video creators are largely continuing to wait on platforms to turn on the revenue spigots. But they remain confident, with valid reason, the money flow is coming.
Last week, for example, YouTube introduced a new Shorts ad option that stands to address its short-form vertical video product's shortcomings for brand advertisers. And in April, Snapchat officially opened up its ad revenue-sharing program for creators to make money from their Snapchat Stories.
As indication of how much money creators could potentially pocket through Snapchat's program, in an interview on the Digiday Podcast creator Alyssa McKay said she made $1 million from mid-roll ads appearing in her Snapchat Stories in the past year. "Snapchat changed my life entirely," McKay said.
And then on Tuesday, Meta announced something that sniffs of a new ad revenue-sharing program for Facebook and Instagram Reels creators. Last year Meta introduced an actual rev-share program for Facebook Reels, and now the company is updating the program's payment model and planning to extend it to Instagram Reels.
How exactly the new payments model works is a little funky, though. That is to say, it's not really an ad revenue-sharing program — even though it's an update to the pre-existing Facebook Reels revenue-sharing program. "The payouts are performance-driven and not directly determined by ad revenue in order to create a simpler experience for creators that's more in line with their goals," said a Meta spokesperson. Additionally, creators' Reels don't need to carry ads to qualify for payment. That makes Meta's updated Reels monetization seem more akin to its Reels Play bonus program but without a payment cap, fixed money pool or monthly renewal process.
"Ads on Reels is an on-going program through which creators can earn as long as they participate in the ads program and their public reels are eligible for ads to run on them," according to the Meta spokesperson.
Nonetheless, the days of fickle creator funds being the dominant financial option for short-form vertical video creators appears to be ending. However, the revenue-sharing opportunity for short-form vertical video remains small change right now. TikTok and YouTube Shorts have yet to establish their respective revenue-sharing programs as reliable income source for creators, according to creators and creator industry executives.
"For this to continue to be a thriving and growing industry with more people creating content, there has to be ways for people to continue to pay their bills that's a little bit more consistent," said a talent manager.
Mediacube, a multi-channel network that helps creators manage their YouTube channels, has more than 700 creators participating in the YouTube Shorts rev-share program, and the average revenue per thousand views their Shorts videos generate is $0.01 to $0.02, according to Mediacube CEO Michael Bychanok. By comparison, these creators' long-form YouTube videos, on average, generate $1 per thousand views.
"It's about like 16, 17 billion views per month [for the creators' YouTube Shorts], and for all these views, we got about $200,000. So it's about 65% of all views come from Shorts, but in case of our income, [the share of Mediacube's revenue represented by Shorts [is just 2%, 3%. So it's extremely low," said Bychanok.
YouTube creator Jorge Soto echoed the same in a recent episode of the Digiday Podcast, saying that he receives five to six cents per thousand views. And Matthew Patrick — co-founder of YouTube production studio Theorist Media, which was acquired by media company Lunar X in December 2022 — said he's seeing similar numbers for Theorist's channels.
"I forget exactly what it was, but like 40 million views of Shorts on one of our channels earned, like, $1,200 or something. It's laughable. Like 0.1 percent of channel earnings. It's negligible at best," Patrick said.
A YouTube spokesperson declined to comment.
OK, so YouTube Shorts has yet to herald a heyday for short-form video paydays. But here's the thing: It's still indicative of short-form video creators' incomes increasing.
Consider this study of 33 YouTube channels that have collectively posted 5,400 Shorts conducted by YouTube creator and creator consultant Paddy Galloway and creator analyst Chris Gileta. YouTube Shorts may not be raking in the dough, but the rev-share program has raised the amounts creators are making from YouTube's previous Shorts Fund program that paid creators for views.
Meanwhile, as creators wait for short-form rev-share payments to increase, they are still finding value in making short-form vertical videos, particularly on YouTube.
When Theorist Media launched a new YouTube channel Style Theory in February, it used Shorts as a way to attract subscribers to the fashion-focused channel. "Shorts are great at converting subscribers. One Short that we did on [Theorist Media's gaming-centric channel] Game Theory, for instance, converted 500,000 subscribers off a single Short," Patrick said.
Beyond attracting subscribers, Shorts can indirectly contribute to channels' revenues by driving audiences to their long-form YouTube videos. "That's where you make the real money, through long-form," said Soto. "For example, let's say this Short got 100,000 views and made $10. But it did attract 50,000 people to watch the long-form one, and that was roughly $300, somewhere around there. So that's where the real money was made."
For now. For how much longer, who knows?
"This idea of monetization and this conversation that we're having is just going to be a conversation that we're having kind of forever," said the talent manager.
What we've heard
"YouTube is actually doing [affiliate commerce in short-form vertical video] the best. And they're doing this new program as well for their Shorts, where you can link the products, and they'll pop up as little icons on the side of the video."

— Sarah Palmyra on the Digiday Podcast
Numbers to know
60 million: Number of global subscribers that Paramount+ has.
$47.1 billion: How much money advertisers spent on digital video ads in the U.S. in 2022.
97.6 million: Number of global subscribers that Warner Bros. Discovery has across its streaming portfolio.
8: Number of CBS-owned local TV stations that will discontinue their affiliation with The CW.
-10%: Percentage of subscribers that Sling TV lost year over year in Q1 2023.
-300,000: Number of streaming subscribers that AMC Networks lost in Q1 2023.
What we've covered
Creator Sarah Palmyra says influencers want more affiliate options on short-form vertical video:
Most of the brands Palmyra works with want her to create ads for TikTok instead of Instagram.
The interview is part of the Digiday Podcast's four-part series on short-form vertical video creators.
Listen to the latest Digiday Podcast episode here.
TikTok, Meta, Vevo announce new ad products and planning tools on NewFronts' final day:
Meta is adding augmented reality to ads in Reels.
Condé Nast concentrated its NewFronts pitch on live events.
Read more about NewFronts day 4 here.
NewFronts day three focuses on CTV measurement, ad tech and Spanish-language media platforms:
Ad tech firms pitched their AI and addressable ad capabilities.
Spanish-language and bilingual media companies dominated the day.
Read more about NewFronts day three here.
Digital content platforms and streamers pitch new ad formats in short and long-form video on NewFronts day two:
Roku, Samsung and Snap pitched AI-powered ads.
NBCUniversal's Peacock presented four new ad formats.
Read more about NewFronts day two here.
Are Snapchat's latest ad offerings enough to steal ad dollars?:
Snap is now selling First Story ads and ads in Spotlight.
The First Story format could be attractive to advertisers seeking broad awareness.
Read more about Snapchat here.
What we're reading
YouTube's TV viewership:
When people in the U.S. watch YouTube videos, nearly half the time they're doing so on TV screens, according to The Information.
YouTube's podcast viewership:
Major podcast publishers, including NPR, Slate and The New York Times, aren't getting much traction for their podcasts on the Google-owned video platform, according to Bloomberg.
The writers' strike's upfront impact:
The Writers' Guild of America's strike could disrupt the programming pipelines that TV networks and streaming services pitch to advertisers in this year's upfront market, according to Ad Age.
TikTok's publisher ad sales pitch:
The mobile video platform will let some publishers, including BuzzFeed, Condé Nast and NBC, sell ads that will appear adjacent to their respective TikTok videos and keep 50% of the resulting revenue, according to The Wall Street Journal.
https://staging.digiday.com/?p=503202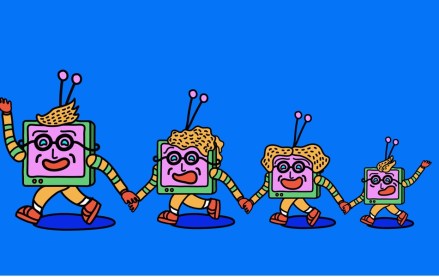 August 16, 2023 • 7 min read
•
•
This week's Future of TV Briefing looks at how the latest quarterly earnings season evinces more streaming subscriber growth struggles and a growing fondness for the bundle.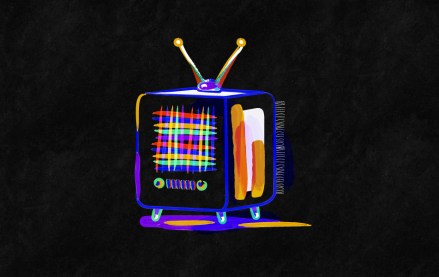 August 11, 2023 • 3 min read
•
•
It would appear that investors' enthusiasm for the CTV narrative that has served TTD, Magnite and PubMatic so well for the last 18 months is starting to plateau.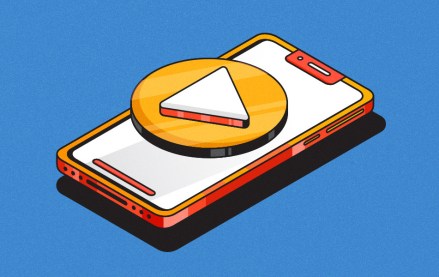 August 9, 2023 • 6 min read
•
•
This week's Future of TV Briefing looks at how platforms are pulling creators toward longer videos while brands push for shorter fare.