Future of TV Briefing: Where YouTube Shorts stands among advertisers on eve of creator monetization program's launch
February 1, 2023 • 9 min read
This week's Future of TV Briefing looks at the state of advertisers' adoption of YouTube Shorts as the platform prepares to share ad revenue with Shorts creators.
Shorts-sighted
Apple's MLS ad pitch, Instagram's Reels rev-share dilemma, Paramount's Paramount+ With Showtime and more
Shorts-sighted
The key hits:
YouTube's Shorts ad product has provided limited features for advertisers since officially launching last year.

Shorts ads have primarily been aimed at direct-response advertisers as brand advertisers wait on audience growth, improved controls and more robust reporting.
Despite the limitations, agency executives expect advertiser investment in Shorts ads to increase.

Not even advertisers have a feel for how much ad revenue YouTube Shorts creators can expect to receive after the platform launches the ad revenue-sharing program for its TikTok clone on Feb. 1. That's because advertisers don't necessarily know how much money they're spending on ads running in the Shorts feed at the moment.

Asked on Monday to what extent advertisers are spending money on Shorts ads right now, VaynerMedia svp and head of investment Jon Morgenstern replied, "That is a great question because the exact answer, at least to our understanding of it right now, is it's unclear."

Morgenstern wasn't the only agency executive I spoke to this week who gave that answer. And the reason that ad buyers don't exactly know how much money advertisers are spending on Shorts ads is that YouTube has yet to give advertisers the option to buy Shorts ads specifically or to see what share of their overall YouTube campaigns ran as Shorts ads.

In an emailed statement, Nicky Rettke, vp of product management for YouTube's ad business, confirmed that advertisers cannot currently buy Shorts-only ad placements and that YouTube does not provide Shorts-specific reporting metrics.

"We do not break out performance on YouTube Inventory (home feed vs. in-stream vs. Shorts) as our campaign strategies are designed to drive performance at scale across Google properties and help customers find the right media mix to drive that performance with automated bidding," Rettke said.

The long and short of Shorts ads

Suffice it to say, a little more than eight months after YouTube officially rolled out ads in the Shorts feed globally last May and as YouTube starts to give Shorts creators a cut of that ad revenue, the YouTube Shorts advertising business remains pretty nascent. But to be clear, it's not prenatal.

YouTube has been pitching advertisers on advertising in the Shorts feed, which garnered 1.5 billion users per month, as of grandparent company Alphabet's third-quarter 2022 earnings call in October. In PMG's 2023 planning meetings with the platform during the fourth quarter, "the conversation was about how to forecast investment for the Shorts product, and quite honestly there was a group of us in the room that said we can't provide a forecast because it's something that's new and we just need to see more robust data, more robust reporting, other brands using it," said Natalee Cecil, head of brand media at PMG.

There are brands using Shorts ads, though, by virtue of YouTube including Shorts as a placement option for campaigns running across the video platform. And agency executives expect advertiser adoption to increase as advertisers become more interested in the short-form video platform.

"It's increasing. Launching in '21 in alpha, beta in '22, I'm starting to see it really start to progress. I'm definitely starting to see more of the love for it," said one agency executive.

"There's a lot of folks that are like, 'Hey, what are the YouTube Shorts ad opportunities?'" said Morgenstern, adding, "There's a lot of appetite."

VaynerMedia has tested running campaigns designed to over-index on Shorts inventory — such as by only uploading vertical video ad assets and limiting ad delivery to mobile devices — and estimated that Shorts ads are 20% to 30% less expensive on a cost-per-thousand-view (CPM) basis versus YouTube's traditional mobile video ad inventory, according to Morgenstern.

"It's efficient CPMs, efficient view costs. But it's a little quicker. The average [view] duration is a little lower. But it seems ripe. It's where you hope to see it," he said.

Directed toward direct-response advertisers

To date, YouTube has included the Shorts feed as a placement option for certain types of campaigns running on the broader platform. These campaign types — specifically called "video action," "app," "performance max" and "discovery" campaigns — are particularly geared toward performance, or direct-response, advertisers seeking the people who see their video ads to click on them to visit a brand's site, install its mobile app or purchase a product. Asked when YouTube will support reach and frequency objectives for Shorts ads, Rettke said, "We are thinking about how brand advertisers can leverage Shorts to achieve their reach and awareness objectives, but don't have anything to share today."

"I think [YouTube has] been focusing on the lower-funnel tactics because there's a little bit of a lower risk there versus awareness where you need mass reach to drive awareness," said the agency executive.

In other words, aiming its Shorts ad product at direct-response advertisers is a way for YouTube to address the chicken-or-egg issue as it starts to share ad revenue with Shorts creators. If brand advertisers seeking broad audiences are going to invest in Shorts ads, they're going to want to know they're able to reach a broad audience in the Shorts feed, which means having creators and publishers producing enough Shorts videos to attract a large, recurring audience. And a good way to get creators and publishers to regularly produce Shorts videos is to compensate them directly for that content. But that compensation is contingent on advertisers buying Shorts ads, and, as mentioned, brand advertisers are going to need to see audience numbers before they open their wallets wide.

"Will the monetization [program for creators] provide that mass? Will it yield enough growth? I don't think we'll know until it gets underway," said Cecil.

Another consideration among brand advertisers is brand safety. This is not news to YouTube. And while slotting an ad between videos in the Shorts feed is not the same as inserting an ad in a regular YouTube video, that adjacency still counts as a brand safety concern for certain advertisers. But YouTube has yet to enable advertisers to take the blocklists they use to prevent their traditional YouTube ads from airing on certain channels and apply them to the Shorts feed to bar their ads from appearing before or after those channels' short-form videos. Last year the platform did extend its three-tiered content exclusion options to Shorts ads, which includes a "limited inventory" option that places stricter guardrails on the types of content that ads can appear against, according to Rettke.

"I mean, it's all supposed to be brand-safe. So it's curated within reason there. But again, it's still YouTube. We all understand the nuances of uploading videos on YouTube and what can happen in that space," said the agency executive.

Upfront ahead

As for what will happen with YouTube's Shorts ad business, agency executives expect the platform to address some of the ad product's shortcomings, particularly the absent ability to buy Shorts ads specifically, the lack of Shorts-specific campaign reporting and the dearth of features designed for brand advertisers. And that shoring up of the Shorts ad product could come as soon as this summer as YouTube makes the rounds to advertisers and agencies in the annual upfront marketplace.

"Their focus is on growth in the upfront this year. And if Shorts is going to be a place for that, then they're going to look to add it in there," said the agency executive. They added, "Everything else, I have a pretty good understanding of what YouTube can deliver. Shorts is the one piece where it's like, 'Hey, I'm starting to see it, but I need all that full reporting from campaigns and where it's actually airing through one of my line items.' Then I can truly start to allocate an upfront towards it."

What we've heard

"Even if you don't use music, then your [share of the revenue] pool may be smaller because everyone else has used music. So we're not going to overthink that. It's obviously good to understand the system. But I wouldn't want to drastically change what we do based on this."

— TheSoul Publishing's vp of content distribution Victor Potrel on the Digiday Podcast

Numbers to know

14%: Percentage share of projected new streaming subscribers that will come from Latin America in 2023.

20 million: Number of paid subscribers that NBCUniversal's Peacock had in the U.S. at the end of 2022.

$3 billion: Amount of money that NBCUniversal will lose on Peacock this year.

-5%: Percentage decline year over year in U.S. national TV ad spending in 2022.

2.03 million: Number of pay-TV subscribers that Comcast lost in 2022.

145,000: Number of pay-TV subscribers that Charter lost in the fourth quarter of 2022.

What we've covered

Why TheSoul Publishing isn't overthinking how YouTube Shorts will share ad revenue with creators and publishers:

YouTube will start sharing ad revenue with Shorts creators on Feb. 1.
TheSoul Publishing's Victor Potrel joined the Digiday Podcast to discuss the state of the short-form, vertical video market.

Listen to the latest Digiday Podcast episode here.

Marketers seek agency-of-record relationships with influencer agencies as influencer marketing matures:

Influencer marketing agencies are becoming more embedded among brands' agency teams.
The shift indicates how influencer marketing budgets have matured.

Read more about marketers' influencer agency relationships here.

Why Vice, BBC, WaPo, others see new TikTok teams as the next wave of specialist publishing talent:

Vice has several TikTok teams comprised of three to four employees.
The BBC plans to hire four senior journalists to join its TikTok team.

Read more about publishers' TikTok teams here.

With TikTok's growing list of issues, should marketers think twice about the platform?:

The recent controversies surrounding TikTok are unlikely to dissuade marketers from using the platform.
Potential regulation is the more pressing issue facing TikTok than the disclosure that the platform manually boosts some videos.

Read more about TikTok here.

What we're reading

Apple's MLS ad pitch:
Apple is looking for advertisers to commit to $4 million-per-season deals to advertise against its Major League Soccer streams but isn't offering any viewership guarantees, according to CNBC.

Instagram's Reels rev-share dilemma:
Instagram is seeing short-form video rivals TikTok and YouTube Shorts start to split ad revenue with creators, but the platform's parent company has been wary of sharing revenue from in-feed ads, though that stance may be shifting, according to The Information.

Paramount's Paramount+ With Showtime:
The company formerly known as ViacomCBS will rebrand its Showtime TV network to be called Paramount+ With Showtime — not to be confused with another Paramount-owned TV network, Paramount Network — according to The New York Times.

Hollywood's updated Covid-19 guidelines:
TV and film studios and entertainment labor unions have agreed to updated guidelines that no longer require most crew members to regularly test for Covid-19, according to Variety.

Sony's IP opportunity:
If HBO's "The Last of Us" proves to have cracked the code on video game adaptations, then Sony — which publishes video games as well as produces TV shows and movies — could become an intellectual property powerhouse, according to The Wall Street Journal.

Over-the-air TV's holding pattern:
Over-the-air TV's future is up in the air with the National Association of Broadcasters asking the U.S. Federal Communications Commission to commit to the next-generation ATSC 3.0 standard in a way that will encourage hardware makers to support the transmission standard, according to Broadcasting & Cable.

https://staging.digiday.com/?p=486753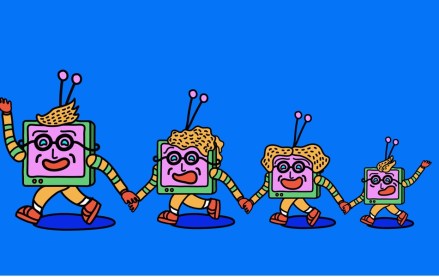 August 16, 2023 • 7 min read
This week's Future of TV Briefing looks at how the latest quarterly earnings season evinces more streaming subscriber growth struggles and a growing fondness for the bundle.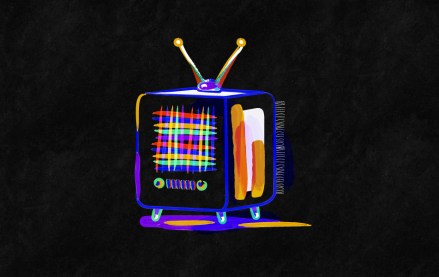 August 11, 2023 • 3 min read
It would appear that investors' enthusiasm for the CTV narrative that has served TTD, Magnite and PubMatic so well for the last 18 months is starting to plateau.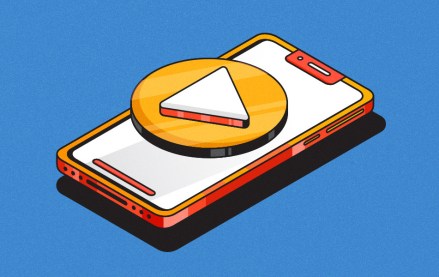 August 9, 2023 • 6 min read
This week's Future of TV Briefing looks at how platforms are pulling creators toward longer videos while brands push for shorter fare.