'We're all stuck in this cycle of scarcity': Revolt CEO on why Black-owned media needs more investment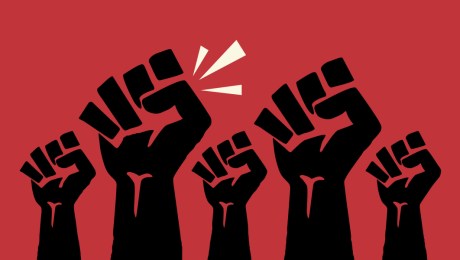 This article is part of the Future of Work briefing, a weekly email with stories, interviews, trends and links about how work, workplaces and workforces are changing. Sign up here.
Black-owned media is not in a position where it can compete fairly with white-owned media corporations due to a scarcity of revenue caused by lack of advertiser investment and distributor reluctance, according to Detavio Samuels, CEO of Revolt.
Speaking at Digiday's Future of Work: Diversity, Equity and Inclusion forum last week, Samuels said he was heartened by a more recent uptick in support from brands, citing AT&T and Comcast as businesses that have shown solid commercial support, but that the fundamental economics of running a Black-owned media company remains an uphill struggle.
"Black-owned media is on the brink of extinction," he said. "Many of us have been fighting this idea that Black-owned media only makes up 1% of the marketplace. And to make up 1% means you're basically extinct. If we saw whales and tigers on the bring of extinction we'd be screaming, right? So we're screaming, and looking out to the marketplace and advertisers and brands and saying, guys you got to be screaming too."
Last spring Revolt switched from publishing 100% hip hop-focused content, to 80% social justice content, a move which caused its audience to more than double in size. But the move also coincided with the onset of the pandemic, which caused advertisers to pause campaigns across the market and squeezed already-tight publisher ad revenues, including Revolt's. Advertisers have long been reticent about advertising around hard news, and social justice content is no exception. That made it tough to rely on advertising revenue, and the business also can't fall back on other types of steady revenue streams due to lack of distributor take up, according to Samuels.
"You'll be hard pressed to find a bunch of distributors with more than two or three Black owned media channels. So if you can't get the ad revenue and you can't get the distribution, then the only place where we'd be able to compete and is by saving cost," he added. A difficult task when creating high-quality TV content. It's not about giving handouts for charitable causes, it's about fixing the infrastructure which has placed black-owned media businesses at such a disadvantage, added Samuels, and injecting investment that puts them on a level playing field to compete.
One of the knock-on effects of this scarcity of investment is that Revolt is often compared — by its creative talent — to other white-owned media companies that can afford to pay them handsomely. That can lead to misunderstanding and in-fighting within the Black community, he said.
"Black-owned media companies sit on the top of a black creative value and supply chain. So there's a negative trickle-down effect into the community and the people that we work with," he said. "And then what ends up happening is because Hip-Hop is in such demand, they'll find themselves in mainstream [media] places that have an abundance of money, or not operating out of scarcity. And that creates a blowback on us: 'How come when I go to the white media companies we get this type of treatment, but when we come here, we don't get paid the same.?' I don't think that they understand that we are all stuck in this cycle of scarcity."
Accountability, measuring diversity, collective responsibility:
During the forum's interactive workshop session, execs shared their ongoing challenges and frustrations under Chatham House Rules, which lets reporters share sentiments expressed without using names, titles and organizations. Here is some of what those execs had to say:
On accountability
"There has to be a strategy and an association with those things, you have to have resources — dollars to invest in programming or training for the entire organization. So it's not exactly how you start, it's how you finish."
"I'm hopeful that a lot of companies are finally taking the approach that there is a need for a long-term strategic approach."
Measuring diversity
"There is a data gap in terms of measuring diversity and inclusion. What we end up finding is that the exclusion of that information from datasets and not embracing the discrimination, it's actually exacerbating it."
"Look at your numbers and make sure that it's looking like your customer base and the people that you're trying to reach as a whole."
Putting people of color in leadership positions
"We need to start seeing more people of color in leadership positions, period. To do that, executives and hiring leaders need to open the aperture."
Supporting employees
"Mentorship is such a powerful avenue for a lot of developing executives and managers."
"Make some connections, expand your personal network so that you can get to know people who do not have the same experiences as you to broaden your own horizons and maybe open up some opportunities for those folks as well."
"It's not easy being the first. And I think that for a lot of companies, there are a lot of firsts up there. In that instance, the best expert in terms of how to manage this, in that instance is going to be the employee that you hire."
"Allowing people to share and then responding to what they've shared builds trust. So you have to have some trust built in order for people to feel safe."
3 Questions with Erica Volini, Global human capital leader for Deloitte Consulting
A Deloitte report showed 5.3 million women lost their jobs during the pandemic, taking us to a 33-year low, how can we recover from that?
In order to address it, first of all, let's recognize that this is a crisis. Women are not only a significant portion of the labor force, but you're losing diversity and perspectives that having people from different backgrounds brings. And I think that's incredibly important. The most obvious answer is to invest in different types of childcare and eldercare. If we think around the world, women are still responsible for providing the majority of the childcare and the eldercare. And so organizations need to think about how they're going to really lean into the flexibility that the pandemic has created, how are they going to create more flexible work environments and give them more choice in terms of how they do their work, when they do their work and where they do their work. We need to take advantage of this moment.
So although the pandemic has caused this crisis, the aftermath could actually help drive meaningful change for women?
The pandemic has shed light on how different ways of working can actually lead to improved productivity. So now this isn't just a conversation about helping an individual employee out, it's a conversation around how we can explore new ways of working to unlock productivity. And I think that's the conversation that needs to shift. I'm excited that we've seen improvements in productivity, because now we can make this a business conversation, and that working in different ways, on different schedules can actually be beneficial because it aligns to a human's needs, and therefore allows them to give their full potential. And when a human gives their full potential at work, that is going to translate to more value.

Should the way businesses have traditionally measured productivity change too, to cater for this?
We do need a different way of managing productivity. And we need to start treating it as outcomes: what are you delivering toward our business strategy, versus just the output that you deliver on any given day. If we're going to really commit to hybrid work, and different ways of working, we have to change our performance management processes, we need to change our compensation processes. We need to change some of our policies to accommodate the fact that we're going to measure people differently. That's that's the other big shift that needs to occur.
Number's don't lie
67% of 32,000 adults polled globally said say they have been forced to make a compromise between their work and their personal life because of the impact of the pandemic — particularly women and parents.
[Source of data: ADP's People at Work 2021: A Global Workforce View report.]

73% of 31,092 employees across 31 markets said they want flexible remote-working options to stay.
[Source of data: Microsoft's Work Trend Index survey.]

26% of 1,258 parents said they would consider vaccinating their kids, 41% said they will wait, and 33% said they will never vaccinate their kids.
[Source of data: Invisibly's Realtime Research tool.]
What else we've covered
As the pandemic has shaped the future of work over the past year, the content role of CMOs has become even more urgent, as the narrative around daily business and how it is conducted has evolved so suddenly and dramatically. "The corporate narrative had to be more agile, and more human. Agile because we had to constantly pivot to recognize current events, and do so sensitively. Human because, like very few times in history, we were globally in the same boat," said CMO of Sykes Enterprises Ian Barkin.

Ergonomic professionals have pointed to a rise in neck and upper body discomfort from using laptops and uncomfortable furniture, while too much screen time is fuelling mental as well as physical health problems. The impact can be more sickness and absenteeism, less productivity and an overall negative impact on workers' wellbeing. But in a remote-first world, who is responsible for health and safety of home work set-ups: employers or employees?

This newsletter is edited by Jessica Davies, managing editor of Future of Work, Digiday. For story pitches please email jess@davies.com.
https://staging.digiday.com/?p=412848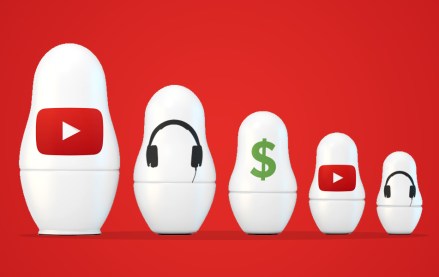 August 17, 2023 • 3 min read
Adalytics Research asks, 'Are YouTube advertisers inadvertently harvesting data from millions of children?'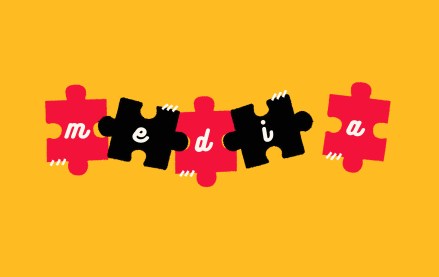 August 17, 2023 • 10 min read
Publishers' Q2 earnings reveal digital advertising is still in a tight spot, but digital subscriptions are picking up steam.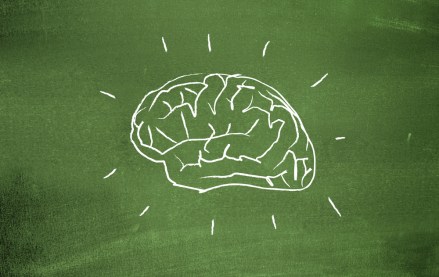 August 17, 2023 • 5 min read
Experts reflect how the failures of social media and online advertising can help the industry improve the next era of innovation.