Video Briefing: Rising costs on Facebook force publishers to rethink branded video distribution
March 13, 2019 • 8 min read
•
•
With ad costs going up on Facebook, publishers have been rethinking their branded content distribution strategies and, in some cases, looking for alternative sources of distribution.
The key hits:
Costs for paid video distribution on Facebook has more than doubled year over year, stemming from Facebook's decision to prioritize user posts as well as more buyers in Facebook's marketplace.
This has been tough for publishers as Facebook has largely been "the only game in town" when it came to buying reach in a quick and efficient manner.
Rising costs naturally mean lower margins for publishers, which have pivoted to other options including: sponsorships on existing editorial; owned marketing channels such as websites and email; and other platforms such as Instagram.
Show sponsorships can be attractive to advertisers as these programs come with promised organic reach.
But not every publisher has massive scale on editorial programming across platforms, which is hurting their branded video efforts.
Other platforms, especially Instagram, are short-term opportunities before they, too, push prices up.
Costs for paid video distribution on Facebook have more than doubled year over year, according to executives at three different publishers with sizable reach on the platform. For one publisher, which does more than a billion video views per month across platforms, the cost-per-click for Facebook video ads was 50 cents in February, more than doubling from 23 cents a year ago, according to an executive at the company.
There are several reasons for costs going up. Primarily, Facebook made a massive change to its news-feed algorithm last year prioritizing user posts over media content. At the same time, the ongoing explosion in direct-to-consumer brands also led to more money being poured into Facebook ads, which are effective performance drivers. DTC brands began to sour on Facebook ads during the second quarter of 2018, right around the time costs began to shoot up and Facebook branded content distribution became "cost prohibitive," according to a head of revenue at a digital publisher. Typically, this publisher prefers a 80 percent or higher margin on branded content; margins started to dip south of 70 percent around this time, the executive said.
For publishers that were selling custom video series to brands or creating one-off native videos, Facebook had become central to getting views on that content. Facebook is "pretty much the only game in town when it comes to promoting that type of content," said a branded content executive at a major digital publisher. "On YouTube, we tend to have an organic, long tail where we don't need to really pay for promotion there. It's really just Facebook, and when everyone flocked to the same marketplace, it drove up costs."
"We've adjusted expectations and guarantees [to advertisers], accordingly," this executive added.
Those rising costs have driven publishers to pursue other options, including selling more sponsorships and integrations inside existing video series — which generally have more organic reach — as well as looking at other video distribution platforms such as Instagram and Snapchat, and even owned channels such as websites.
Fatherly, for instance, now gets a quarter of its web traffic from search, versus a "single-digit percentage" prior to Facebook's costs going up, said Fatherly CEO Mike Rothman. "Once we saw the spike, we determined the prices will only go in one direction. So we put money into getting SEO dialed up for our editors."
"The general sentiment is to not get over-leveraged on any one platform," Rothman said. "We have 12 syndication partners; the more boring our distribution model, the better."
Publishers with huge organic reach and a slate of shows across platforms can workaround Facebook's rising costs. After all, if a show consistently gets a million views on YouTube, that can be an attractive option for advertisers versus a "built-if-sold" custom video or series that would heavily rely on paid media for reach.
"We're touting more of our shows, which tend to do well organically and so we haven't had to put much paid [media] behind that," said the branded content executive.
The revenue executive estimates that somewhere between 20 to 40 percent of views on "sponsored editorial" videos come from paid media; but when it comes to some custom videos, paid media is easily a majority — and sometimes almost entirely — behind that video's performance.
But not all publishers have built massive editorial video operations that can offer a meaningful amount of organic reach. It's these publishers, many of whom also were part of The Great Pivot to Video, that are hurting the most.
"Too many publishers took audience and brand shortcuts, buying their views from Facebook," said Keith Hernandez, founder of consulting firm Launch Angle and a former executive at BuzzFeed and Bleacher Report. "Blending organic audience with a layer of paid has always been the best strategy to reach the highest potential audience, but many skipped that first step and are now getting exposed."
Of course, there are other platforms. The revenue executive, for instance, said his company has shifted attention to Instagram and Instagram Stories, where the costs are still lower than Facebook. The publisher isn't repurposing content made for Facebook videos but creating content that would work on Instagram; this is in addition to its slate of editorial series that the publisher is selling sponsorships for, as well as a renewed focus on the publisher's website audience.
But even here, the executive acknowledged that the good times won't last. Just as Facebook drove costs up and instituted a greater "highway toll" for paid media, it's likely that sister platform Instagram does the same as more dollars flow to the platform.
"I've already signaled internally that [Instagram paid media] costs will go up in the next year or two," the revenue executive said. "So get it while the getting's good."
Confessional
"As a producer, we are dependent on the success of the [content] buyer. Our health is dependent on their budgets. Unless we have our own DTC product, which is tough to do when you're a producer only." — Production company executive
Numbers don't lie
$200,000: The amount Facebook is willing to pay per Facebook Watch show in its new program that matches publishers with video creators.
66 percent: The amount of CBS All-Access subscribers that pay for the ad-free version, according to CBS CEO Joe Ianniello.
$3 million: The amount BuzzFeed made from Facebook's video ad products in the fourth quarter of 2018, according to a memo from BuzzFeed CEO Jonah Peretti.
What we've covered
Hulu's Peter Naylor: "Conventional TV has hit its ceiling":
Hulu's ad revenue from DTC brands and performance marketers grew by 85 percent year over year.
Hulu wants 50 percent of ad revenue to be from non-intrusive advertising in the next three years.
Read more about Hulu and ads here.
WTF is IPv6?
A new version of the IP address, which is the de facto identifier for connected TV advertising, will make it easier to identify individual devices.
But the more personally identifiable IP address raises new privacy concerns that could heighten the need to for an alternative, industry-standard identifier for connected TV advertising.
Read more IPv6 here.
What we're reading
Don't expect Comcast to launch a "skinny bundle" anytime soon: "Video is very important to us," said Comcast Cable CEO Dave Watson. "First and foremost, it is profitable." Virtual MVPDs such as YouTube and DirecTV Now have built up subscriber bases by offering skinny cable packages — often at a loss where the distributor is paying more in carriage fees than what they're charging customers for. Some distributors might be willing to eat those costs in the pursuit of subscribers. But for Comcast, video is a "supporting part" of its core broadband business, which has higher margins and greater profitability, Watson said. (YouTube TV, meanwhile, has hired NBC exec Lori Conkling to oversee programming and packaging strategies.)
Quibi adds CBS exec Becky Brooks to its content team: Jeffrey Katzenberg's new short-form venture continues to add content executives. Brooks, who most recently was an svp at CBS Television Distribution, will join the Quibi team overseeing daily content. That group, which will look for news, sports and lifestyle content, is overseen by former THR editorial director Janice Min.
Inside Amazon's multi-billion dollar OTT strategy: This deep dive from CNBC covers all of the ways Amazon is pursuing TV and entertainment, which includes a studios business that spent $250 million just to buy the rights to "The Lord of the Rings," as well as a channels business that drives a ton of subscriptions for programmers such as HBO. Next up: Expect Amazon to become a bigger player in live sports, which can be evidenced by the company's decision to bid on the YES Network (home to the New York Yankees and Brooklyn Nets).
An oral history of Fox's movie studio: The studio that made "Titanic" and "Star Wars" will soon be a part of Disney. This is a fun look back on a major studio before it becomes a part of something even more ambitious.
Netflix content exec thinks there's room for "everyone": There are some interesting tidbits in this recap of a speech Netflix vp Cindy Holland gave in Jerusalem. Netflix has about 300 million viewers globally from 139 million paid accounts, Holland said. (Reminder: We don't know how Netflix defines viewers here.) Holland also said Netflix knows "within 28 days" whether a show is meeting expectations.
Vice Media is looking to raise more money (sub required): Vice wants to raise as much as $200 million as the company hopes to achieve profitability by 2020. Vice's valuation took a hit after Disney wrote down its stake in the company last year. TPG, which has an equity investment in Vice, is widely believed to have the most favorable terms among the investors. So the question becomes: How harsh will the new terms be?
TV companies band together for addressable TV: A new industry consortium with bigwigs such as NBCU, CBS, Disney, Turner and Vizio hope to create standards for addressable TV. Will this help? Who knows! Maybe we should form a consortium to address the issue of too many consortiums.
https://staging.digiday.com/?p=325720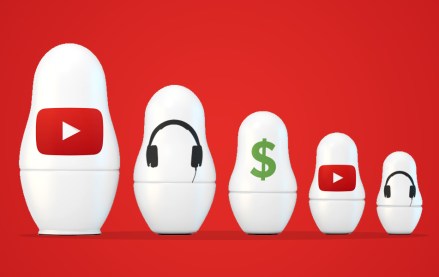 August 17, 2023 • 3 min read
Adalytics Research asks, 'Are YouTube advertisers inadvertently harvesting data from millions of children?'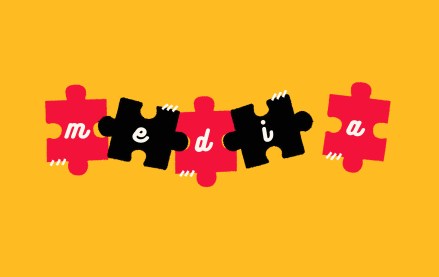 August 17, 2023 • 10 min read
Publishers' Q2 earnings reveal digital advertising is still in a tight spot, but digital subscriptions are picking up steam.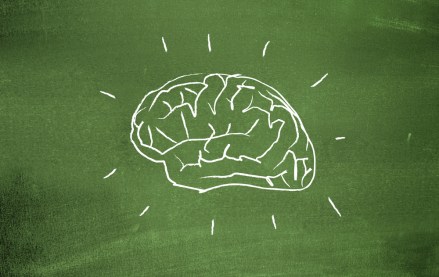 August 17, 2023 • 5 min read
Experts reflect how the failures of social media and online advertising can help the industry improve the next era of innovation.