To GroupM N.A. CEO Kirk McDonald, everything's a Rubik's cube waiting to be solved
August 31, 2021 • 8 min read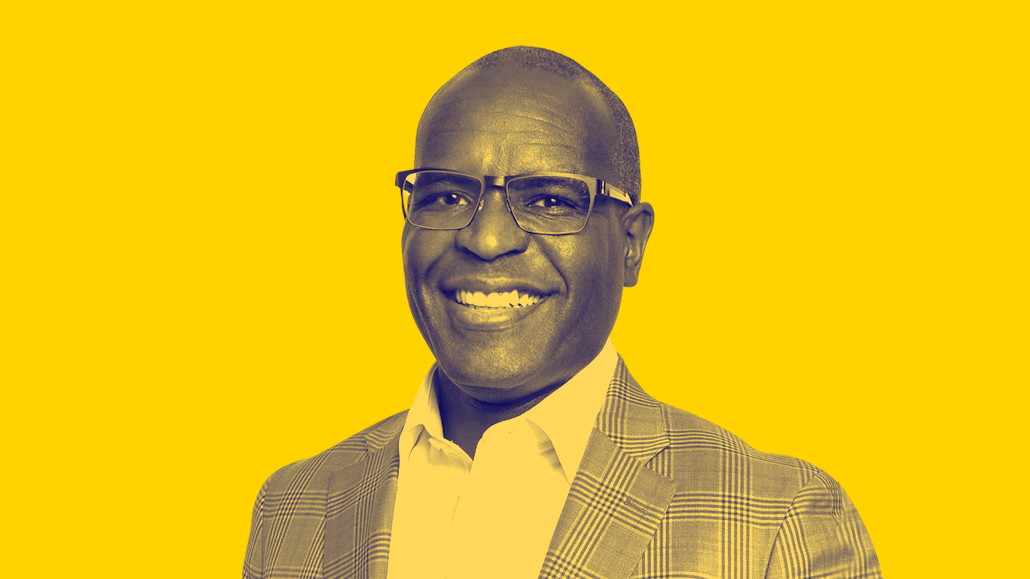 Kirk McDonald surprised many in the media agency and marketer world when he was named North American CEO of GroupM, the media agency network owned by agency holding company WPP.
After all, the genial and well-liked executive had virtually no experience on the agency side of the business, although his resume boasted a successful track record in ad-tech and as a publisher, with stints at Xandr, AT&T Advertising and Analytics, Pubmatic, Time Inc., CNET, and all the way back to Ziff-Davis.
Some observers in the industry were unconvinced he would be able to master the complexity that comes with overseeing the U.S. and Canadian operations of some of the biggest media agencies out there, including Mindshare, Mediacom, Essence and Wavemaker. Internally, some folks were surprised and skeptical of his hire, and outsiders doubted that selling media prepared one to run the biggest media agency network. The knock was, he's a nice guy and a great sales person with a good handle on ad-tech, but no way is he prepared to take on GroupM.
One year in, and McDonald is only too happy to still the voices of the naysayers. To his mind, flipping his body of knowledge to apply to the buying side of the business was exactly what was needed. Just as he flips the sides of a Rubik's cube when he's deep in thought to get six evenly colored sides.
"It just feels like the industry is going through like this growth spurt moment, and to actually change the lens through which I look at this was too tempting an opportunity," said McDonald, 54, who hits his one-year anniversary in just a few weeks. "I've spent the better part of almost three decades looking at it through the lens of the content creating platforms and environment, and I spent a good deal of time looking at it through the technologists and how they create the pipes of the industry and programmatic. Now, this is an opportunity — with a deep understanding of the pipes, through the perspective of what has shifted on the content creation side — to be part of how the buyers think about it and advise them."
"Although he might not have been the usual suspect for an agency role, the skillset and perspective he has was absolutely applicable," said Adam Gerhart, global CEO of Mindshare. "It's provided a different vantage point than someone who's grown up or only worked in an agency their whole life."
The work ahead
Given his belief that nothing is fundamentally broken at GroupM, McDonald has focused most of his energies on trying to improve various elements of the network, including shoring up diversity, equity and inclusion (DEI) efforts as part of his "responsible investment" strategy, maintaining the distinction of the individual brands that make up GroupM, and communicating to WPP leadership the importance of the media side of the business. An English major who attended City College of New York, he's apparently doing a good job getting the message across.
"Kirk's ability to elevate the role of media within WPP's ecosystem has been really pronounced," said Gerhart. "He's more connected to WPP than historically we've had [been]. That's a really important dynamic, because as you know media agencies are sometimes in the shadow of creatives."
Added one executive within GroupM who declined to speak for attribution, "What he's been able to do is bring a narrative storytelling to even the creative awards were winning. Responsible investment is really critical and underpins WPP's own agenda around things like our ambitions for 2030 to be totally carbon-neutral. The biggest portion of the WPP supply chain is media. He's been able to be a proponent of what media should be within the ecosystem, but also what media can do for the broader ecosystem as well."
Mark Read, McDonald's boss's boss, and CEO of parent WPP, also gave McDonald high marks for focusing on the right things, which interestingly enough, don't have as much to do directly with media buying or planning.
"Kirk is doing an excellent job at what's not an easy time for any leader, particularly in our industry, which is wrestling not just with the pandemic but also with racial justice, consumer privacy and social media," Read wrote in an email to Digiday. "He's guided our people and clients through this with confidence."
Choreographing the data play
Read, along with Christian Juhl, GroupM's global CEO — to whom McDonald does report directly — tasked McDonald with running Choreograph, the network's oft-renamed centralized data unit that encompasses what used to be mPlatform but also houses 35 years of data gathered by direct agency Wunderman Worldwide (now half of the merged WundermanThompson). Though McDonald acknowledged Choreograph didn't start out as clear-cut a data strategy as, say, acquiring Acxiom (which rival holding company IPG did in 2018), he organized it so that it could "tell a narrative," which McDonald has set in three chapters: 1. Synching clients' data with in-house data; 2. Compose a story by enriching the synched data, and creating an ID along the way; and 3. Perform, which translates to activating the enhanced data across any of WPP's units.
"I can go into a client and say, 'What do you need? Do you need us to actually synch or make sense of your raw data and give you an ID with it?'," said McDonald. "Because data and ID are two different things. One's raw crude oil, the other is plastics. Even a plastic fork started as crude oil at one point, right?"
"Among the accomplishments on his watch is the establishment of Choreograph," said Read in his email, who also lauded McDonald for the launch of GroupM's Multicultural Marketplace. "I fully expect him to continue to innovate GroupM's offer to make us more competitive in the market and a stronger partner to our clients."
How to invest responsibly
As Read alluded to, McDonald has made a mark on GroupM in the area of what he calls "responsible investment," which in essence is crafting a strategy to address cultural and societal inequities that have haunted much of the media business for decades. His responsible investment approach touches on brand safety (GroupM became a member of the Global Alliance for Responsible Media), sustainability, supporting responsible journalism, data ethics (creating the Data Ethics Compass, which essentially vetts data for responsible sourcing and use), and DEI (via the creation of a Multicultural Marketplace. And then, most recently, the Media Inclusion Initiative, which encourages clients to invest at least 2% of media spend in minority-owned media).
"We changed a lot intentionally in our narrative around investment," he said. "Our value proposition cannot just simply be, 'We're going to get you lower rates for media you want to buy.' It's why we've just started meeting our clients where they're culturally shifting to, and that cultural shift has been [toward the]importance of sustainability, importance of journalism, [and] importance of DEI initiatives."
To Rajeev Goal, CEO of Pubmatic, where McDonald spent six years helping to grow the business, DEI was one of his areas of significant accomplishment. Goel noted that Pubmatic was one of the first — if not the first — ad-tech firm to publish an annual DEI report, whose creation McDonald spearhead in 2016, long before DEI was a front-page issue. "It was more than just him, but Kirk was a key driver of putting the energy into creating that precedent, and following through with it," said Goel.
"His greatest strengths are around motivating people, connecting with people and leading from the front in the kind of way you'd like to see leaders: doing the hard work themselves, listening and being patient, thinking ahead of what might come and what we need to be prepared for," he added.
Goel's observation corroborates what every person contacted by Digiday said is a fundamental characteristic of McDonald's working style and personality: an informed positivity that translates to inclusive leadership. Someone who listens to those around him to ensure the best direction forward, but still takes responsibility for the final decision.
The GroupM executive who declined to speak for attribution, noted that McDonald is well aware he's been perceived as an outsider to some in the company, but credited him for doing two important things to dissipate the perception. "First off, that self-awareness is a good starting point. He's a fast study. He's learning at a rate I haven't seen before. He asks the right questions, he probes in the right areas and he gets multiple perspectives. It's not like he's making snap judgments or knee-jerk reactions," said the exec. "The other thing is, he surrounds himself with people who do have that depth, and he trusts them and leans on them to get things done."
Distinguishing the brands
One area McDonald said he doesn't feel the need to lean into heavily is the distinction of the primary agency brands that make up GroupM — they include Mediacom, Mindshare, Wavemaker, Essence, plus smaller individual cross-agency brands such as Choreograph. Though some executives contacted for this story believe the brands are not distinct enough — Essence excluded, because it leans heavily into digital and data-related work — McDonald shot down any idea they should either be merged or that they aren't distinct enough from each other.
"The stories of all four are distinctly different," explained McDonald. "MediaCom's ability is to be a transformation agency of partners who really want to think through how they move from traditional to really get more sophisticated in their use of digital media tools. Mindshare's cerebral and humanization approach, I think, offers a distinct or different set of capabilities when needed. If you want to be provoked, if you want to feel uncomfortable, you will actually enjoy working more successfully with Wavemaker. [And] the strength of Essence is in an analytical approach, a data approach, driven by automation and, where it can be, social programmatic expertise."
That said, McDonald acknowledged this business changes at rates and speeds he never experienced before, so "I reserve the right to say, let's talk in two years' time, and [if the] market's saying we don't need one of these or need two of these, then we can do something different."
Given that McDonald was able to finish solving the Rubik's cube about five minutes after starting it — he enjoys working with speed it seems, as when he's not working he has a passion for racing cars on a track and skiing — it would appear he also has the patience and foresight to keep all of GroupM's shifting sides aligned as well.
https://staging.digiday.com/?p=424378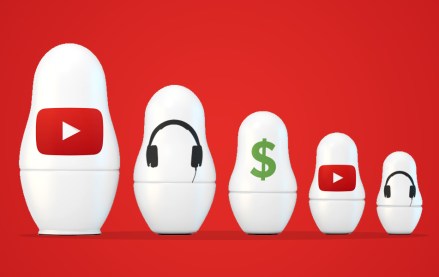 August 17, 2023 • 3 min read
Adalytics Research asks, 'Are YouTube advertisers inadvertently harvesting data from millions of children?'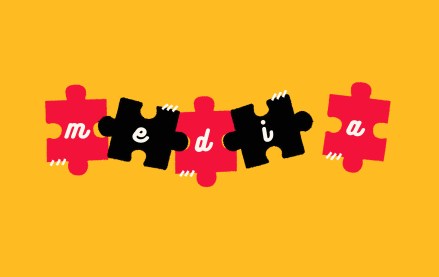 August 17, 2023 • 10 min read
Publishers' Q2 earnings reveal digital advertising is still in a tight spot, but digital subscriptions are picking up steam.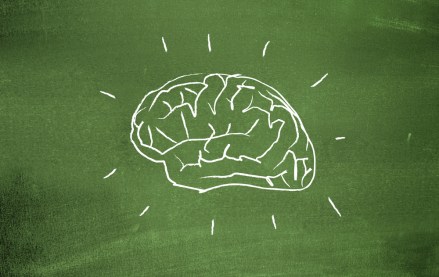 August 17, 2023 • 5 min read
Experts reflect how the failures of social media and online advertising can help the industry improve the next era of innovation.