The Digiday guide to news organizations' social media policies
June 1, 2021 • 7 min read
•
•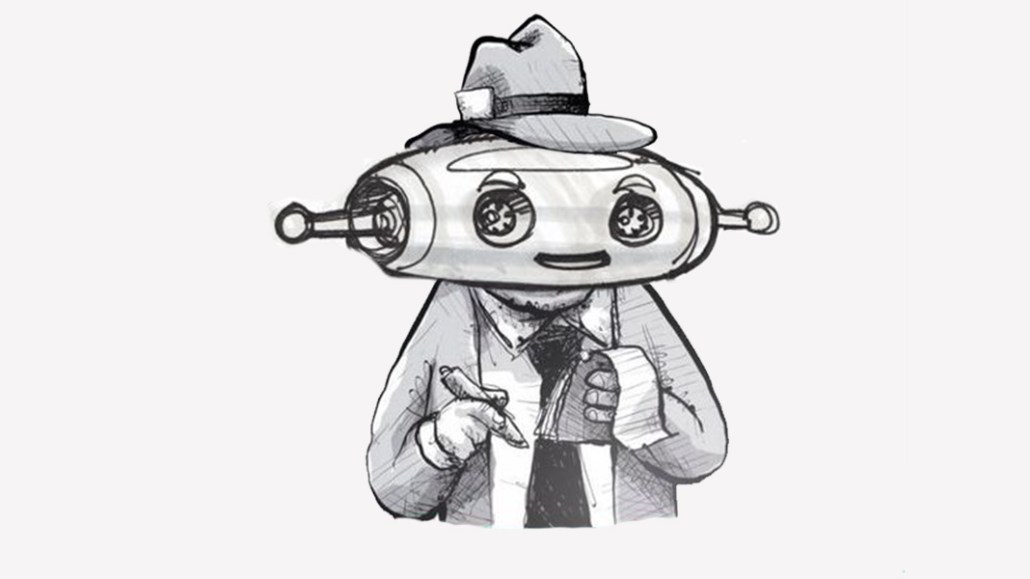 The AP's firing of news associate Emily Wilder over "violations of AP's social media policy" has drawn ire and confusion in the media industry around what is and isn't considered appropriate use of social media for journalists.
In light of the controversy, Digiday checked in with eight media organizations — The Washington Post, The New York Times, The Wall Street Journal, Bloomberg, Gannett, CNN, NPR and BuzzFeed — to see where their social media policies stand today. Most haven't been updated in years, but some are adding changes to meet the moment.
The Washington Post's guidelines, which are posted online, do not appear to have been updated since 2016 (The Post declined to comment for this story).
CNN's policies haven't changed "in some time," according to a spokesperson.
The latest edition of Bloomberg Way, Bloomberg's guide for journalists' best practices, was published in 2017.
That same year, the special section on social media was updated in NPR's Ethics Handbook, which was published in 2012.
BuzzFeed's guide, which was published in 2015, was last updated in September 2019.
Gannett's social media policy was updated in 2020, according to a spokesperson.
The New York Times updated its policy in November 2020.
Dos and don'ts
The media companies' social media policies generally have similar points: focus on posting fact-based reporting, stay away from misinformation and gossip, be careful with personal opinions that could show bias, don't endorse political or partisan views, don't make customer service complaints and "don't post anything that would undermine your credibility as an objective journalist," as Bloomberg's guidelines put it. In other words, social media posts should be considered reflections of the journalist and the media outlet they work for.
Most of the companies' social media guidelines for journalists are publicly available, such as BuzzFeed's Standards and Ethics guide, The Washington Post's Policies and Standards, The New York Times' Social Media Guidelines for the Newsroom and NPR's Ethics Handbook.
Other companies only distribute their policies internally, like CNN, Gannett and The Wall Street Journal, which all declined requests to share their social media guidelines. The Bloomberg Way is available on the Bloomberg Terminal and distributed to staff (screenshots of its social media section were shared with Digiday for this story).
"The Wall Street Journal offers ongoing newsroom training for its journalists to address best practices using social media. We regularly evaluate our social media guidelines and make updates when necessary," Emma Moody, editor of standards and ethics at The Wall Street Journal, said in an emailed statement.
An evergreen issue
Newsrooms have often struggled to find the right balance between setting boundaries for what their journalists can post online as representatives of their media outlets and giving them the freedom to use social media platforms as a channel to engage with audiences, improve transparency around reporting and distribute content.
The AP isn't the only media organization that's been in hot water for disciplining an employee over a tweet. The Washington Post, for example, suspended reporter Felicia Sonmez for sharing a news story on Twitter about a rape allegation against NBA star Kobe Bryant right after his death in January 2020. One Post reporter recently said former Post executive editor Marty Baron was "too restrictive" of reporters' social media activity. (Sally Buzbee, who was most recently executive editor of the AP and is due to take over Baron's role at the Post on June 1, told NPR she had nothing to do with Wilder's firing, distancing herself from the controversy at AP.)
The New York Times had to tamp down the flames of Twitter's wrath when it appeared that freelancer Lauren Wolfe's relationship with the publisher was cut following a tweet she posted about President Joe Biden (The Times denies a connection between her employment and the tweet).
NPR
NPR is currently finalizing "significant" updates to its guidelines, a process that began last summer, according to a spokesperson. "We believe that standing up for human rights is not unto itself 'political' and the issue looks different from different perspectives," the spokesperson said.
The changes, which will likely roll out in the next few weeks, address how NPR employees "can express their opinions and support for causes they believe in" on social media, as well as provide more clarity on the "traditional notions of objectivity," the spokesperson said. The updates are being developed by two committees (Code of Conduct committee and Ethics Handbook committee) made up of 35 people, including journalists and non-journalists.
The current version of NPR's Ethics Handbook's social media section reads, in part: "You should conduct yourself in social media forums with an eye to how your behavior or comments might appear if we were called upon to defend them as being appropriate behavior by a journalist. In other words, don't act any differently online than you would in any other public setting."
Gannett
While Gannett's Principles of Ethical Conduct are publicly available, its social media policy is an "internal document," according to a spokesperson, who would not provide further details. Mizell Stewart III, vp of news performance, talent and partnerships for Gannett and the USA Today Network, said updates were made last year to "address staff questions around public support for the social justice movement and political parties."
The latest round of training "provided newsroom employees with guidance on how journalists should approach social media platforms in a way that informs their followers without expressing opinions or amplifying disinformation," Stewart added. According to Stewart, one part of the social media policy tells journalists to "avoid sharing your opinion on events in the news when your primary role does not involve opinion journalism."
Gannett has a three-strike policy, according to Michael McCarter, Gannett's head of standards, ethics and inclusion: A first offense warrants a discussion; a second means verbal or written warnings; a third offense and beyond "can range from suspension to dismissal depending on the severity."
"It is rare that someone is dismissed on a first offense unless the behavior or language is so egregious and blatantly unprofessional that termination is warranted," McCarter said.
The New York Times
The New York Times' social media guidelines were updated last year "to reflect new guidance around Twitter's conversation settings and the use of muting and blocking on social media," according to the webpage.
"The guidelines underscore our newsroom's appreciation for the important role social media now plays in our journalism, but also call for our journalists to take extra care to avoid expressing partisan opinions or editorializing on issues that The Times is covering," a spokesperson said.
Reporters such as Yamiche Alcindor, Peter Baker, Rukmini Callimachi, Nick Confessore, Max Fisher, Maggie Haberman, Katie Rogers and Margot Sanger-Katz contributed to the Times' guidelines. Part of it reads: "If our journalists are perceived as biased or if they engage in editorializing on social media, that can undercut the credibility of the entire newsroom."
The Washington Post
The Washington Post's policy section on social media reminds Post reporters that their social media accounts "reflect upon the reputation and credibility of the newsroom." It tells journalists that they "must refrain from writing, tweeting or posting anything – including photographs or video – that could objectively be perceived as reflecting political, racial, sexist, religious or other bias or favoritism," the social media section of the policies reads.
Bloomberg
Bloomberg's social media policies address the importance of these platforms for journalists to do their jobs. "It provides a way for us to showcase our stories for a wider audience," it reads, according to screenshots shared with Digiday. "It helps establish reporters as experts on their beats. And it's essential if you want to break news, follow story development, identify trending topics and find sources."
However, the policies also acknowledge the risks of social media use for reporters: "Anything you write, whether on a work or personal account, can go viral and become part of permanent internet history. So it's important for us to maintain our professionalism." It also warns reporters that "with the social media megaphone always on, it's vital for your reputation and Bloomberg's that you act wisely."
BuzzFeed
BuzzFeed's guide tells reporters that they "should avoid saying things they wouldn't say in a news article or broadcast — that is, statements they can't back with reporting."
Shani O. Hilton, the former vp of news and programming for BuzzFeed News who left in June 2020 to become deputy managing editor of the Los Angeles Times, wrote in the intro to BuzzFeed's guide: "We are making this document public to keep BuzzFeed News' writers, reporters, and editors accountable to our readers."
https://staging.digiday.com/?p=415805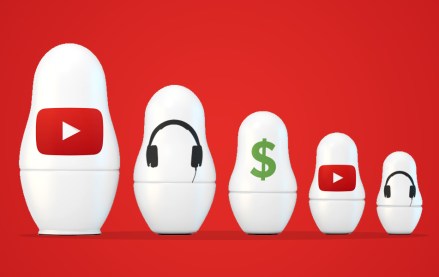 August 17, 2023 • 3 min read
•
•
Adalytics Research asks, 'Are YouTube advertisers inadvertently harvesting data from millions of children?'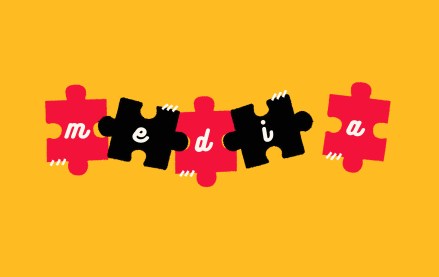 August 17, 2023 • 10 min read
•
•
Publishers' Q2 earnings reveal digital advertising is still in a tight spot, but digital subscriptions are picking up steam.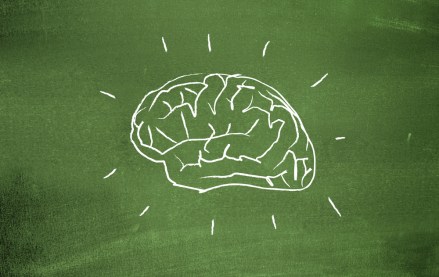 August 17, 2023 • 5 min read
•
•
Experts reflect how the failures of social media and online advertising can help the industry improve the next era of innovation.