Media Briefing: How a wave of independent authors is spawning more media co-ops
April 22, 2021 • 13 min read
•
•
In this week's Media Briefing, senior editor of research and features Max Willens reports on how individual authors are forming ways of working together outside the traditional media company model.
The pros and cons of media co-ops
Publishers pin subscription businesses on business professionals
3 Questions with Vox's Swati Sharma
Another Google antitrust lawsuit, tech lobbyists' privacy law fingerprints and more
The pros and cons of media co-ops
The media world is currently obsessing over individual authors striking out on their own, as platforms from Substack to Facebook dangle cash in front of writers looking to build their own subscriber bases.
But with the independent author era still in its dawning moments — the market-leading platform Substack says it only supports 500,000 subscriptions; for comparison, Medium has close to three quarters of a million — the way that those individual writers come back together might be more interesting.
The key hits:
The past week has seen a flurry of headlines showing how individual authors are trying to work together, either in the form of co-ops, collectives or bundles.
These groupings provide several benefits, including access to incremental audiences, ways to improve subscriber retention and shared access to resources including editing and design.
They also require a very different kind of working, one that raises the stakes even higher than they are for any entrepreneur.
Even with those risks, interest in more collaborative models is spiking.
"Every other week there's some group of people to speak to about this, who want to hear more about what we did," said Jasper Wang, the co-owner and vp of revenue and operations at Defector Media, which was formed last fall by a group of former Deadspin writers who jointly own the company.
Writers are interested in collaboration for different reasons. For some, a co-op might be a way to solidify commitment among people who are only contributing to a project part-time. For others, a co-op or a bundle might offer a kind of audience development solution, helping individual writers find incremental audiences for their work, as well as possible collaborators.
Approaches differ when it comes to sharing the spoils too. At Defector, which has 37,000 subscribers, every staffer has the same base salary, as well as a separate, role-specific target salary that depends on the company bringing in a set amount of money. Any revenue that Defector brings in above and beyond the target salary thresholds is shared equally by everybody on staff.
At Every, a business-focused bundle of newsletters that has 2,400 subscribers paying $200 per year, new subscribers are asked which newsletter most compelled them to subscribe to Every's bundle. That newsletter gets a cut, usually 50%, of that subscriber's payment until they churn. Every's cofounders, Nathan Baschez and Dan Shipping, said they are hoping to eventually develop a system that allows for a more nuanced allocation of subscriber revenue. "How to measure that turns out to be the most complicated aspect of the bundle," Baschez said.
Co-ops differ from traditional publishers in another key way. While many media companies and platforms have recently endured ugly fights with their unions over intellectual property ownership, most co-ops leave their IP rights in the hands of their individual writers.
Although there are different ways to divide up revenue, having more people on board does mean that more revenue has to come in the door. As a result, for writers that have built strong followings, the economics can be less favorable.
"If you're one person, and you have a few thousand people [subscribed], that's a good living," said Judd Legum, the founder of the politics newsletter Popular Information. "But if you divide that by 5 or 10 [creators], you've got to get a lot of people subscribed to make it work."
The process of making strategic decisions in a co-op differs too. While the first steps for a subscriber-focused media business are straightforward — set a price, mount a paywall — the ones that follow are much less clear. Deciding whether to hire more reporters, pay more freelancers (or pay freelancers more) or spend money on marketing comes with an opportunity cost. Simply deciding whose job it is to make those decisions requires some planning in advance. Defector, for example, uses a modified version of RAPID, a decision framework pioneered by the management consultant firm Bain.
That complexity has led some companies to embrace some facets of this new collaborative spirit, but not all of them.
"I do think, if you're doing reporting, there is something to be said for a newsroom environment," said Steve Hayes, cofounder of The Dispatch, a publication founded on Substack. While The Dispatch has many of the features found in a cooperative model — staffers all own equity stakes in the company, which is exploring how to compensate writers based on the number of subscriptions they drive — Hayes said that there is still a measure of centralized leadership. With strong feedback encouraged, of course: "It's not structurally built like a co-op, but it's very much a culture of wanting that feedback," Hayes said. — Max Willens
Confessional
"I don't want to return to the office and be wearing a mask all day. If you get the vaccine, I would feel like you shouldn't have to wear a mask, but I will if needed. But I'd rather work from home."

— Media employee
Publishers pin subscription businesses on business professionals
Reuters has joined the roster of publishers, including Bloomberg, Forbes, The Economist, Dow Jones and Insider (and obviously Digiday), building subscription businesses around an audience segment incentivized to pay for access to articles: business professionals.
"Professionals don't want more news, they want better insight," said Josh London, Reuters CMO and head of Reuters Professional. He said professionals were a "significant portion" of Reuters' audience but declined to provide specific numbers.
Pricey as Reuters' $34.99-per-month paywall may appear, Bloomberg has proven this particular subscriber base is less prone to sticker shock. The business news outlet, which charges the same amount as Reuters, topped 300,000 active subscribers in February and expects to rake in at least $100 million in subscription revenue for the first time this year, according to a Bloomberg spokesperson.
"Professional audiences pay money for valuable information," said Emily Bell, founding director of the Tow Center for Digital Journalism at Columbia Journalism School. "You can charge a high sum for that." Of course, it also helps that professionals are often able to expense their subscriptions.
However, paywalls can come with a price for the non-subscribers in a publisher's audience: Some content will be less accessible.
Wealthy people who can afford higher-priced subscriptions will be able to get access to better business information "enclosed behind paywalls," while low quality information is "circulating in high volume on platforms," Bell said. It's up to news agencies like Reuters to see "if they will be able to get syndication and the paid model right," she added. — Sara Guaglione
Numbers to know
77%: Percentage of respondents who said the government must do more to regulate data collection and use in an online survey of 2,009 people in the U.S. conducted by Deloitte in February 2021.
$30 million: The amount of revenue that Morning Brew expects to earn in 2021 while remaining profitable, according to Axios.
125: The number of newspapers across 11 states that filed or announced lawsuits against Google and Facebook. The lawsuits claim that the "tech giants have unlawfully monopolized the digital advertising market and engaged in an illegal secretive deal," according to Editor & Publisher Magazine.
1,800: The number of journalists who unionized in 2020 with the NewsGuild and the Writers Guild, up from 1,500 in 2019, according to Axios.
3 Questions with Vox's Swati Sharma
Swati Sharma is among a wave of new leaders at news organizations. In addition to Sharma — a former editor at The Washington Post who left The Atlantic to join Vox Media's Vox as its editor-in-chief on March 22 — this year Kim Godwin has taken the reins of ABC News, Rashida Jones is in charge of MSNBC, Danielle Belton is overseeing HuffPost and Alessandra Galloni is running Reuters. That these new leaders are women and largely BIPOC hopefully portends newsrooms becoming even more diverse and inclusive.
"I came into the industry really as an outsider, and I really had to learn the culture and learn how things work. And I want to keep having different types of people come into the industry and feel comfortable. One of the things that is more important to me is to have a diverse workforce and inclusive newsroom," Sharma said.
The interview has been edited for length and clarity. — Tim Peterson
You started last month, and I'm guessing you've spent a lot of the past few weeks talking to staffers about how they'd like to see Vox evolve in terms of editorial strategy, but also in terms of the workplace. What has emerged as your biggest immediate priority?
The thing that's emerging is everyone is dedicated to Vox's core mission, which is to provide clarity to readers and create stories that are both inspiring and approachable. I think everyone is aligned that we need to make every Vox story unique and compelling and to sharpen Vox's explanatory approach. The other part is our journalism is top priority to me, but I know that that goes hand in hand with having a generous, collaborative culture and a diverse workforce. That is something I'm really spending a lot of time thinking about: how to have that generous culture where people feel seen and heard and are getting the self-care and support that they need.
Is there an issue or topic that you plan to make a bigger focus in Vox's editorial coverage this year?
I want to sharpen Vox's focus. I think we should have the kind of coverage that pushes people to have the conversations that lead to real change. And that's what you can see through our new biodiversity section. Then I think that we should have stories that help people live better lives, which you can see through our "Future Perfect" coverage. And then I think a lot about making sure that our articles are approachable and that they dissect complicated topics. Julia Belluz's story about COVID long-haulers is a really good example of taking a very complicated concept and drilling it down. One thing Vox has done, and can do more of, is providing solutions to a lot of complicated problems in our society.
A lot of attention is being paid lately to how burned out journalists have become over the past year, between having to cover all the news and having to deal with the news on personal levels, whether it be the pandemic or the focus on racial injustice. How are you planning to manage burnout in Vox's newsroom?
First of all, I do want to thank Stacy-Marie Ishmael and Millie Tran and others for saying what so many of us didn't want to publicly say or admit: Burnout is real. It's scary. It's incredibly tough to deal with, and it takes a lot of courage to talk about it. I think leaders need to really create a focus not just on the journalism, but on the culture of the newsroom. You can't have one without the other. I think it's creating that collaborative and caring environment where the staff's well-being as a priority. We need to check in with the team after a tough news cycle. We need to ask folks to take time off the following week if they work on a weekend. There has to be a greater understanding and support for people on an ongoing basis. These are small solutions, but there needs to be a greater shift in our industry to figure out what a healthy, thriving newsroom looks like. We're getting there. We're getting close to that. But I think we all need to take responsibility to make sure that happens.
What we've covered
Apple scrambles podcasting's paid landscape:
Apple CEO Tim Cook announced on Tuesday, April 20, that creators will soon be able to monetize their listeners directly by selling subscriptions within Apple Podcasts instead of serving them ads.
Creators can essentially charge whatever they like for their Apple Podcasts subscriptions and the range of price points among launch partners is already wide.
Read more about what this change can mean for podcasting here.
How HuffPost's Danielle Belton will steer the newsroom after a tumultuous year:
Belton joined HuffPost on April 12 and not only is she expected to steady a newsroom that had been without an editor-in-chief for more than a year, but also answer employees' calls for more diversity and inclusion at the company.
Fortunately, for HuffPost, Belton — who was respected and beloved as editor-in-chief at The Root, G/O Media's Black news and culture site — appears to be particularly well suited to her new position.
Read more about Belton's new role here.
Heated founder Emily Atkin shows what it takes to make the transition from staff writer to Substacker:
Emily Atkin was one of the first to feel the draw of Substack, leaving her position as a staff writer at The New Republic in September 2019 to launch her climate change-focused newsletter, Heated, that same month.
In the latest episode of the Digiday Podcast, Atkin talked about why institutional experience is necessary when setting to self-publish a newsletter.
Listen to Atkin talk about her entrepreneurial experience here.
Why temporary email apps could disrupt identity tech and publishers' first-party data strategies :
Publishers are already torn over whether using email-based identity technologies in the hopes of generating higher ad revenue is worth scaring off visitors with a roadblock requiring their email addresses.
Burner emails, trash emails, throwaway emails or temporary emails — Google's Play store offers at least 60 apps, many of which are free, that generate randomized email addresses and enable email verification.
Read more about temporary emails here.
Verizon Media looks to build on its DSP hot streak:
The coming cookie changes are going to scramble the pecking order of media. Verizon Media's hoping that shake-up will add to the momentum gathering behind its DSP.
While Verizon doesn't have the scale of competitors such as Amazon DSP or Google's DV 360, buyers and observers say it is making a strong case that it represents the best of the rest.
Read more about Verizon Media's DSP here.
TikTok-native publishers look to expand business on other platforms after building audiences:
Like the YouTube-native and Facebook-native publishers that came before them, TikTok-native publishers like Flighthouse and SongPsych have amassed large followings on the ByteDance-owned platform and are now expanding to other platforms in order to build their businesses.
Flighthouse's followings on Snapchat (more than 288,000 followers) and YouTube (435,000 subscribers) pale in comparison to its TikTok base, but unlike TikTok, Snapchat and YouTube operate monetization programs.
Read more about TikTok-native brands here.
What we're reading
Another day, another Google antitrust lawsuit:
Google is getting attacked from all sides: antitrust lawsuit allegations now bolstered by claims of ad manipulation through a scheme known as Project Bernanke, an investigation into its Privacy Sandbox initiative by U.K. competition regulators and a delay of testing its FLoC ad method in the EU. The latest blow comes from The Daily Mail. The owner of MailOnline has filed a lawsuit against Google, arguing the tech giant has too much power over the tools used in search and advertising on publisher sites. According to Reuters, Google called the suit "meritless" and "inaccurate," but it's yet another pebble aimed at the goliath of ad tech.
Tech lobbyists leave fingerprints all over state privacy bills:
The Markup (which, by the way, is among a small group of publishers opting out of Google's FLoC tracking), investigated existing and proposed privacy legislation winding its way through statehouses and sniffed out industry influence. The verdict: Privacy bills in 14 states were built from a template resembling Virginia's recently-passed industry-supported law or from other, arguably weak, approaches favored by businesses. The watchdog publication found direct links between industry lobbying efforts and a slew of state bills written in the hopes of avoiding more restrictive California or EU-style approaches.
Media critic skewers big-name publishers linked to Facebook favor-currying ploy (aka Facebook News):
As part of its Facebook News program, Facebook pays brand name publishers, including ABC News, The New York Times, The Washington Post, The Wall Street Journal, millions of dollars to publish their content on its platform. But media critic Dan Froomkin argues in a Washington Monthly opinion piece that it amounts to what looks like a payoff of some of the world's most influential journalistic institutions. Froomkin believes that, instead of helping struggling, smaller news organizations, Facebook News breaches traditional journalistic ethics and gives the maligned social media giant an undeserved imprimatur of legitimacy.
Rolling Stone publisher Penske picks up big stake in SXSW:
Devastated by losses brought on through COVID cancellation, the iconic South by Southwest tech, music and movie festival has a new co-owner: Penske Media Corp. The publisher of Billboard, Rolling Stone, Women's Wear Daily and Variety picked up a 50% stake in the event business. But, the Wall Street Journal reports, the over-the-top Austin event is a shell of its former self, having laid off a third of its 175 full-time employees last spring.
https://staging.digiday.com/?p=411599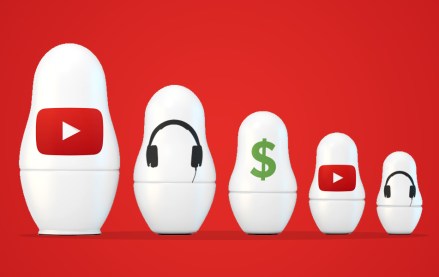 August 17, 2023 • 3 min read
•
•
Adalytics Research asks, 'Are YouTube advertisers inadvertently harvesting data from millions of children?'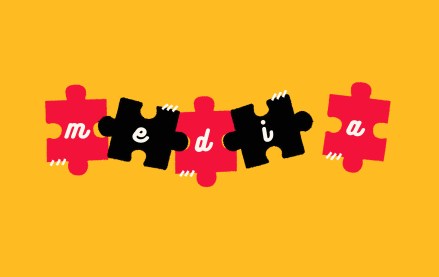 August 17, 2023 • 10 min read
•
•
Publishers' Q2 earnings reveal digital advertising is still in a tight spot, but digital subscriptions are picking up steam.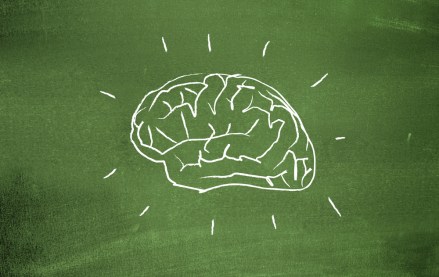 August 17, 2023 • 5 min read
•
•
Experts reflect how the failures of social media and online advertising can help the industry improve the next era of innovation.