Media Briefing: The case for, and against, paid subscription trials
July 27, 2023 • 11 min read
•
•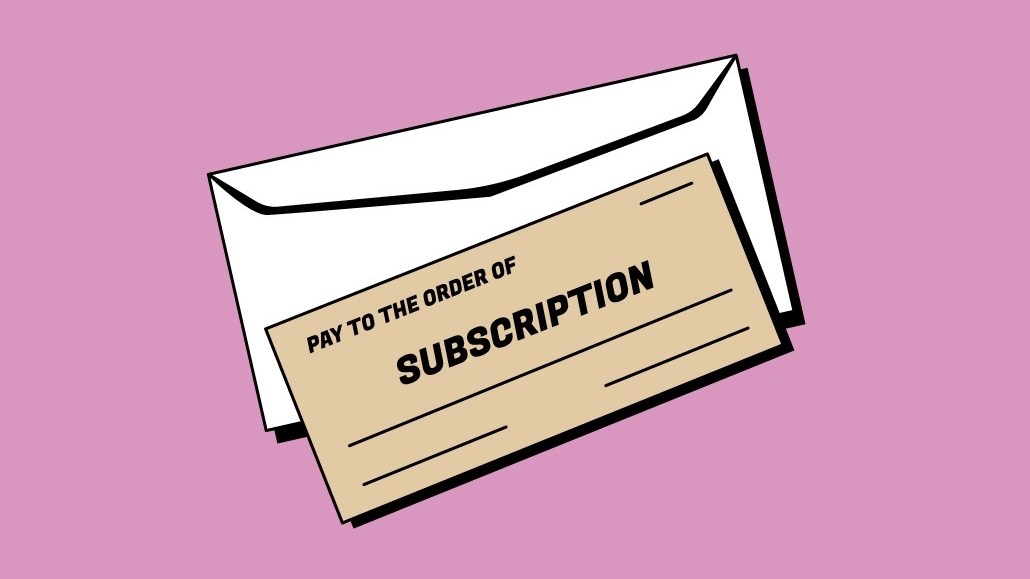 Ivy Liu
This week's Media Briefing looks at the role of paid trial offers within publishers' subscription businesses in the pursuit of increasing both retention rates and growing new subscriber totals.
The case for, and against, paid trial offers
Fewer podcasts equals more listeners for The Athletic
Earnings season begins, TikTok has a new e-commerce strategy and more
The case for, and against, paid trial offers
As subscription growth slows, publishers are finding that retaining subscribers is just as important as acquiring new ones. And because of that, finding the right strategy that brings in new paying readers who plan on sticking around for the long haul is top of mind for many audience growth teams.
"Retention is a high priority for publishers as it's never been before," said Megha Garibaldi, chief growth officer at The Atlantic. "But when retention was weighed against acquisition in ranking of priorities, she said, "they're pretty neck and neck, but they are intertwined."
While paid trial offers (like a discounted rate for the first month or year) are good at converting readers, Piano Benchmarks 2020-23 analytics found that readers who convert on a full-priced subscription are more likely to stick around longer than other cohorts of subscribers. [Editor's note: Piano is a contracted vendor with Digiday.] Therefore, designing that perfect, intertwined strategy doesn't seem to be as cut and dry as one would hope — what works best to drive retention may not be best for acquiring new subscribers in the first place.
And yet, some publishers are making up their minds about which strategy to prioritize, as there's been a steady decline in the number of publishers who are offering paid trials, according to Michael Silberman, svp of strategy at paywall platform Piano. While about 16% of conversions for monthly subscriptions occurred at the full-price in Q1 2020, that number increased to nearly 27% by Q1 2023, according to the most recent Piano Benchmarks data.
Here is the case for, and against, paid trial offers in the pursuit of retention and acquisition:
The argument for paid trial offers:
Trials offers are a way to give readers the chance to sample the product without having to pay full-price off the bat. And giving readers that opportunity, be it through a paid trial, free trial or registration wall, is always advised to Piano's clients, according to Silberman.
Because even if that cohort ends up canceling their subscription once a trial is over, at the very least, the publisher is left with an email address for that reader, which can be used in a first-party data strategy, he said, or in a win-back campaign to try and get that reader re-subscribed down the line.
Discounted offers like the ones in paid trials are also starting to show up in bundle strategies, including The Washington Post's recent deal with mental health app Headspace, which gives new subscribers a year subscription to both the Post and Headspace for $70, representing a 60% discount on the annual subscription. After the subscription runs out, the subscription renews for $120 to the Post and $69.99 for Headspace. 
This bundle discount works for the Post for a couple of reasons, according to the company's chief subscriptions officer, Michael Ribero. The first is that it's marketed to the partner company's audience as well as the Post's, broadening the subscription offer to people who might otherwise not have seen it. The other reason is that adding more services to the subscription by way of another company like Headspace increases the value of the offer, making it all the more appealing.
As for retention, Ribero was unable to share "a good stat" for how trial offer subscribers perform, but if they're actively using both subscriptions within the bundle, the likelihood is they'll stick around for another year.
Despite knowing that subscribers who come in on trials tend to have lower retention rates, The Atlantic's Garibaldi said that there is still an effort on her team to make an offer strategy work.
"People who trial with us probably are on the fence and so they need to be engaged with in a different way, compared to somebody who comes to our site and just starts paying [full price for a] subscription," said Garibaldi
Part of the work her team is undergoing is trying to figure out which discount offers is going to make a meaningful impact on retention rates so that it's not too cheap where people unsubscribe once the trial is over but also isn't too expensive where it's not appealing enough to convince a reader to convert. Garibaldi said that they haven't yet settled on what offer strikes that perfect balance.
"But that being said, we would want people to start a subscription [at the full price] immediately because that means that that person is at a point where they have decided, they like us, so we are trying to figure out what leads somebody to the path of being in that position because of retention," Garibaldi said.
The argument against paid trial offers:
It's been established that non-trial subscriptions have a lower conversion rate, but the cohort of subscribers who pay full-price are likely to stick around longer.
The median retention rate for a monthly subscriber who converted at full price was 36% after one year, compared to 22% for monthly subscribers who converted on a trial offer. For annual subscribers, the median retention rate was even higher at 70% for full-price subscribers compared to 63% for those who converted on a trial.
"What it clearly shows is a steadily increasing share of monthly subscriptions have no trial. What that means is that publishers are trying to maintain a higher price, do less discounting at the beginning and [ultimately] increase the customer lifetime value," Silberman said.
Because the month-to-month leap in cost from a trial offer to full-price is more jarring, it's more likely that those monthly subscribers would choose to cancel, rather than paying, if they haven't decided the subscription wasn't valuable enough to them during their first month. Users who paid full price, however, already see the subscription as being of higher value and are less likely to churn, he added.
It's a bit of a quandary to not offer a trial discount during an economic downturn and expect subscriptions to not only grow, but readers to stick around in the long run. Silberman said, however, that while trials tend to have higher conversion rates than full-price subscriptions, there are fewer subscribers left from the former cohort at the end of the year than there are from the later. Ultimately, this means that higher lifetime value subscribers come in when trial offers are not used.
"More publishers are focusing on revenue as opposed to volume, so rather than trying to get a million subscribers, they want a million dollars worth of revenue," Silberman said.
What we've heard
"This decade in general has been very difficult [for predicting commerce revenue]. Every single year in the 2020s has been an odd year for one reason or another and so trying to forecast before the beginning of the year starts can be difficult [just basing on] past trends."

— Leilani Han, executive director of commerce at The New York Times's Wirecutter, on the latest episode of the Digiday Podcast
Fewer podcasts equals more listeners for The Athletic
The average audience for The Athletic's flagship "Football Podcast" nearly doubled per episode from the 2021-2022 season to the 2022-2023 season, according to audio managing editor Iain Macintosh, who declined to share the total size of the sports publisher's listenership.
The strategy to accomplish this, Macintosh claimed, was two-fold: Cut down on the number of podcasts The Athletic was producing to focus on its marquee and popular soccer club shows, and adopt a more aggressive marketing strategy.
"There was a huge slate of club shows and that's been compacted down. But I think we're doing what we're doing better, with more thought, more authority and still having the opportunity to try new things," said Macintosh, who declined to share the total number of podcasts that were cut.
This strategy specifically impacted The Athletic's U.K.-based international audio division, which sunsetted an undisclosed number of soccer club shows "as business objectives evolve," a Times spokesperson said. Now, six club podcasts remain, covering Liverpool, Manchester United, Arsenal, Tottenham, Chelsea and Newcastle. The division is producing 14 total podcasts for the 2023-2024 season.
The Athletic had 50 sports podcasts in May 2023, according to The Verge, but a New York Times spokesperson declined to share how many of those shows were part of its international audio department.
The Athletic isn't alone. A range of podcast platforms and networks – from Spotify to NPR – have cut back on the number of shows they are producing, as a result of a market correction and a push to pull listeners into podcasts in a crowded market.
The Athletic spokesperson said there is no set criteria determining which shows get sent to the chopping block, but factors include audience size.
Despite this, The Athletic is still launching new podcasts. A 10-minute daily podcast debuted last week, called "The Daily Football Briefing," timed to the start of the Women's World Cup.
The Athletic also tested a new marketing initiative in the U.K. this year that Macintosh calls "Shark Week," [editor's note: The strategy has nothing to do with sharks] where each week The Athletic picks one show and puts its full marketing power behind it, cross-promoting that show on other podcasts in its network and publishing stories around topics in that podcast.
"Every single show in the international audio slate saw a big increase in its audience… many double digit increases," Macintosh said. He, again, declined to share specific audience stats. — Sara Guaglione
Numbers to know
$1.3 billion: The amount of money that Vice Media raised in debt and equity financing through at least eight rounds of financing vehicles since 2017.
€9 million: The amount of free cash flow Spotify reported in its Q2 earnings report on Tuesday, down just over 75% from €37 million the same time a year earlier and 84%, or €57 million, in the prior quarter.
168 years: The number of years that Santa Barbara News-Press, the longest-running newspaper in southern California ran before being shut down this week after filing for bankruptcy.
$1.07 billion: The amount of revenue Snapchat earned in the second quarter of 2023, down 4% year over year, marking the second quarter in a row that Snapchat's sales have fallen.
$125 million: The amount of money that CoinDesk may be purchased for by a group of investors led by Tally Capital's Matthew Roszak and Capital6's Peter Vessenes. CoinDesk's current owner, Digital Currency Group, will reportedly retain a stake in the business as part of the deal.
What we've covered
Entertainment, lifestyle publishers trial different post formats on Threads to see what sticks:
Entertainment and lifestyle publishers were quick to join Threads after Meta exec Adam Mosseri said the goal of the new social media site was "to make a vibrant platform without needing to get into politics or hard news."
While it's still early days, lifestyle and entertainment publishers are taking a variety of approaches to their Threads strategies, with some prioritizing sharing visual content while others are focused on text and link posts.
Read more about how publishers are embracing the light-hearted platform here
Meta wants Threads to keep a light tone, but some publishers say the audience is ready for news:
While entertainment and lifestyle publishers are seemingly made for Threads, news publishers are finding that audiences are willing to embrace news content there as well.
Publishers like The Washington Post, Texas Monthly, CBS News and Vice News are testing their news and political content on the platform to see if there's an appetite for it, particularly heading into an election year.
Read more about how news publishers are approaching Threads here.
Smaller publishers' post-cookie worries wane, while large publishers' measurement worries grow:
According to a Digiday+ Research survey of over 70 publisher professionals, the media industry remains worried about ad targeting and measurement without the third-party cookie.
When it comes to these worries, large publishers' concern has stayed about the same or even grown as that post-cookie reality approaches while their smaller counterparts are actually significantly less concerned than they were a year ago.
Learn more about the state of publisher cookie apocalypse fears here.
Some sports publishers are seeing more ad revenue for Women's World Cup coverage than the men's tournament:
Publishers, like Team Whistle and The Gist, are making more ad revenue from sponsorships around their coverage of the women's tournament compared to the men's FIFA World Cup that took place last year.
Meanwhile, other media companies are making about the same in ad revenue from both World Cups, but even that is notable, given the historic inequality in marketing investment in women's sports.
Read more about ad spend against the Women's World Cup here.
U.S. sports publishers focus on evergreen Women's World Cup coverage in light of time zone challenge:
U.S.-based sports publishers have a unique challenge when covering the FIFA Women's World Cup this year: a 12 to 16-hour time difference.
Editorial teams are focusing on providing morning recaps and highlights of the games that took place the night before, previews of games to come, and written and video features about the teams and players in the Women's World Cup, six publishing execs said.
Read more about editorial strategy around this year's Women's World Cup here.
What we're reading
The 18-month saga of the battle for CNN:
While Warner Bros. Discovery CEO David Zaslav never took the former CNN CEO Jeff Zucker's overtures seriously, Variety reports that Zucker and his loyalists had pitched some of the world's richest people on a potential CNN sale, per a confidential Warner Bros. Discovery investigation into a former top CNN executive.
Jeff Bezos is finally paying attention again to his forgotten investment, The Washington Post:
After purchasing the Washington, D.C.-based news publication in 2013 for $250 million, Bezos has taken a more active role in the Post's operations as the company is tracking to lose about $100 million this year, according to a report from The New York Times,
TikTok's e-commerce play is taking a page from Shein and Temu:
The social media platform's U.S. e-commerce business is going to look a lot like China-based shopping platforms Shein and Temu, according to The Wall Street Journal.
Cheddar News may be up for sale:
Cable company Altice USA, owner of Cheddar News, is reportedly considering the sale of the network that was pitched as the CNBC for millennials, less than five years after buying the company, The New York Times' Dealbook reported.
https://staging.digiday.com/?p=512596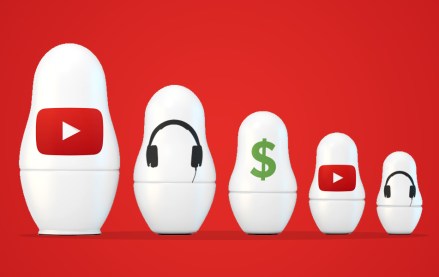 August 17, 2023 • 3 min read
•
•
Adalytics Research asks, 'Are YouTube advertisers inadvertently harvesting data from millions of children?'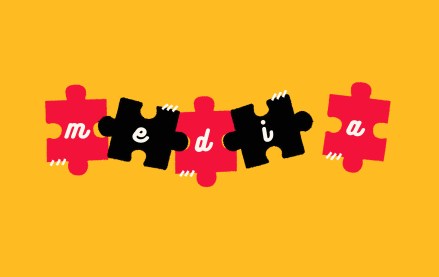 August 17, 2023 • 10 min read
•
•
Publishers' Q2 earnings reveal digital advertising is still in a tight spot, but digital subscriptions are picking up steam.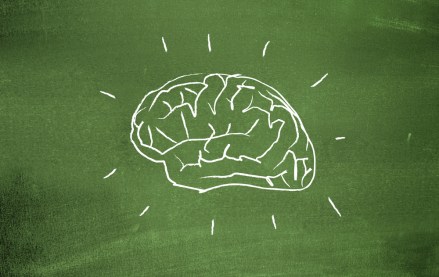 August 17, 2023 • 5 min read
•
•
Experts reflect how the failures of social media and online advertising can help the industry improve the next era of innovation.