Media Briefing: Subscriber churn is up, but the economic downturn isn't necessarily to blame
January 26, 2023 • 8 min read
•
•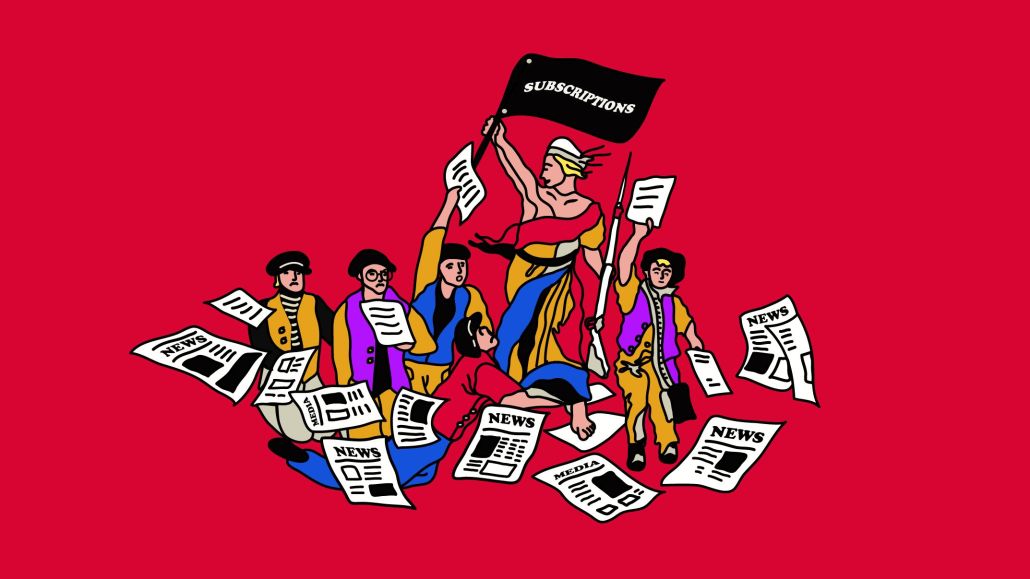 Ivy Liu
This week's Media Briefing looks at the state of churn in publishers' subscription businesses in light of the economic climate putting pressure on readers' wallets.
The state of subscriber churn
Publishers' Twitter followers see-saw
Vox Media wants to raise $200 million amid laying off 7% of its staffers, Murdoch decides against merging his companies and more
The state of subscriber churn
The key hits:
Publishers are not reporting drastic decreases in their retention rates or massive increases in churn rates attributable to the economic downturn.
Subscriber growth slowed in 2021 and 2022 but remained positive.
On average, churn rates were 1-2% higher in 2022 than in 2021, however.
With this latest economic downturn threatening to turn into a recession, consumers are now being faced with another exhausting task of budgeting in light of inflation, putting a big question mark next to recurring monthly costs, like subscriptions.
Luckily for publishers, early data shows that their subscription businesses have been spared from being hit as hard by the economic downturn as other businesses, like advertising. Average churn rates in 2022, however, were slightly higher than they were in 2021, particularly for consumer publications. But as subscription businesses mature, publishers are combating those churn rates with better retention tactics, pricing strategies and registration walls that they hope convince subscribers that publisher content is still worth paying for.
Churn has "certainly been elevated in 2022, relative to 2021," according to Justin Eisenband, managing director of the Telecom, Media & Technology industry group at FTI Consulting, which works with clients like national newspapers and digital publishers. For most of the publisher clients he works with, average churn rates in 2022 sat between 4-5% versus 3-4% in 2021.
Eisenband said that his clients attributed the reasoning to "a good chunk [is due to] share of wallet issues. I've noticed a slight uptick in the non-payment due to credit card failure, which could still be economically based [if] their credit cards don't go through."
But the situation is more nuanced than that.
Subscription slowdown
Subscription businesses are growing at a slower clip year over year on average and have been since that spike in 2020, according to Piano benchmark data. [Editor's note: Piano is a contracted vendor with Digiday.] Active subscription growth during 2021 ended up being about 36.1%, while November 2022 ended at 14.2% growth year over year (Piano hadn't released its December 2022 data by time of publication).
"We saw this huge surge in subscription acquisition in 2020, especially in the first four months of the pandemic," said Michael Silberman, Piano's evp of strategy and social. And because of that surge, average active subscription growth in 2020 was up over 60% year over year, he said.
As a result, 2021 and 2022 could be considered as more a return to normality for publishers, and decreases in growth are not necessarily due to the economy but are generally more in line with what growth looked like pre-pandemic.
Looking further into the subscriber churn trends, 2022 and 2021 were rather in line with each other when compared to 2020's subscriber churn rates, according to Piano data, which divides subscribers up by those who subscribed through a trial offer (think a promotion like paying $1 per month for the first three months before being raised to full price) versus those who paid full price from the get go.
Silberman said that it is more likely that 2020's retention rates will be better compared to subsequent years because readers were more willing to buy a subscription and keep it longer thanks to the 2020 news cycle versus the present economic climate having a harsher impact on retention rates in 2022, forcing readers to decrease their spending on monthly costs.
In 2020, "those users who might have needed a bit more convincing to become subscribers were all willing to pay and so you saw that retention curve lift compared with then the following two years when things settled back down to normal," said Silberman. And that occurred "even more so with a paid trial than with a full price offer non-trial, because those are targeting those more marginal users in the first place," he said.
What we've heard
"We're coming off a Q4 that was up [about] 30% in direct [advertising revenue], which was epic. And I think whatever bug [our competitors] had in Q4 caught up with us in Q1. We're down right now by as much as 20 to 25% in our forecast for Q1."

– Anonymous media executive
Publishers' Twitter followers see-saw
While reporting on publishers' Twitter referral traffic declining in 2022, a head of audience at a large regional news publisher told Digiday that they blamed the dip in referral traffic partly on the sharp decline of its Twitter followers in November.
"We saw quite a huge dip in the number of followers we have. But that's also because Twitter got rid of a bunch of bots. But we also think that a lot of our following left the platform," they said.
Data from social analytics companies Social Blade and Tubular Labs revealed that this was not an isolated experience for the publisher. The Los Angeles Times, The Washington Post, Vice News and Yahoo News also lost Twitter followers in November.
The Los Angeles Times: Lost 20,700 followers
The Washington Post: Lost 22,800 followers
Vice News: Lost 10,100 followers
Yahoo News: Lost 3,900 followers
However, in December these publishers started to pick up followers again, according to Social Blade data:
The Los Angeles Times: Gained 300 followers
The Washington Post: Gained 35,600 followers
Vice News: Gained 33 followers (not a typo)
Yahoo News: Lost 400 followers
Despite the declines, these publishers ended 2022 with roughly as many Twitter followers as they had when the year began.
The Los Angeles Times: 4 million Twitter followers this month, up from 3.9 million in January 2022
The Washington Post: 20 million Twitter followers, up from 19.2 million
Vice News: 1 million Twitter followers in January 2022 and January 2023
Yahoo News: 1 million Twitter followers in January 2022 and January 2023
– Sara Guaglione
Numbers to know
<$1 billion: The amount of money Vice Media is expected to sell for as the digital media company restarts its sale process at a lower price point. The company was once valued at $5.7 billion in 2017 and was pricing itself between $1 billion and $1.5 billion in 2022, which proved too high for prospective buyers.
80%: The decrease in the number of new podcasts launched between 2020 and 2022.
20: The number of journalists The Washington Post laid off this week. Another 30 open job postings will not be filled for the time being.
7%: The percentage of staffers — approximately 130 people — at Vox Media, which owns The Verge, SB Nation and New York magazine, who will be laid off. The company is said to have already reduced its spending and has frozen new hiring.
54%: The percentage of 70 publisher professionals who said the number of advertising products their companies offered increased in 2022.
What we've covered
Confessions of a media executive: 'As an Apple user, I love what they're doing':
Privacy is the single biggest challenge facing the contemporary digital media sector as there is growing public unease with the extent of online information advertisers can access which has prompted governments to take action.
In the latest edition of our Confessions series, in which we exchange anonymity for candor, a leading media executive shares thoughts on such hot-button issues.
Read the conversation here.
Semafor sells Verizon on sponsoring its text message interview series:
Semafor — a start-up global news digital publisher — is expanding one of its signature editorial series with a sponsorship.
Launch sponsors like Verizon are carrying Semafor through a gloomy ad market.
Read about the franchise sponsorship here.
News publishers are flocking to TikTok as they continue to search for new audiences:
It's not just advertisers that are enamored with TikTok. News publishers want in on it too.
Most (78%) of Comscore's top 50 news publishers — or 39 publishers to be exact — created an account on TikTok over the last two years.
Read more about news publishers' on TikTok here.
Axios Pro generated $2 million in 2022 with more than 3K paid subscribers:
Axios launched its subscription business, Axios Pro, in January 2022 and within that first calendar year, secured more than 3,000 paid subscribers who contributed about $2 million in revenue, according to the company.
But the current economic slowdown and rise in inflation poses a risk to publishers' subscription businesses — particularly those with premium subscription products.
Read more about Pro's first year here.
What we're reading
Vox Media wants to raise $200 million:
Vox Media's CEO Jim Bankoff wants to raise around $200 million to acquire new assets, according to Insider. Private equity giants CVC Capital and Group Black have both expressed interest in acquiring the digital media company, while Bankoff is reported to have considered selling off some of the company's digital properties versus the entire company.
Murdoch won't merge his media companies after all:
Rupert Murdoch paused his plans to recombine News Corp and Fox Corporation after 10 years, deciding that it was not an optimal move for shareholders at present, according to The New York Times. Later in the week, Insider reported that News Corp sold its property Realtor.com for $3 billion to commercial real estate firm CoStar Corp.
Plagiarism is plaguing CNET's AI-written articles:
Tech news site CNET is having even more problems with its AI journalist, according to Futurism. After it was reported that the site's AI-written articles were published with factual errors last week, this week it seems that the AI is now plagiarizing human-written content and passing it off as its own.
Bezos is in The Washington Post building:
Billionaire Jeff Bezos visited his newspaper's headquarters last week, setting off a wave of uneasiness in the building, reported Puck. Evidently he was listening in to the company's all-hands meeting after tensions escalated between leadership thanks to a down economy's impacts to the bottom line.
Gannett's cost cutting hit a student newspaper:
Florida State University's newspaper, owned by newspaper conglomerate Gannett, recently laid off at least three paid positions and had the number of its print pages cut from 12 to eight, according to Poynter. The cuts occurred during the company's round of 200 journalist layoffs and hundreds furloughs last month, which evidently included student journalists.
https://staging.digiday.com/?p=486306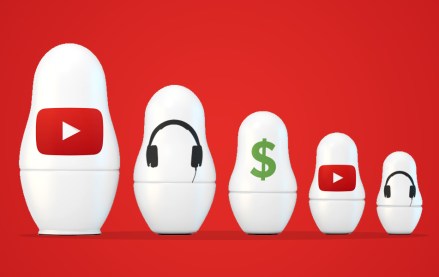 August 17, 2023 • 3 min read
•
•
Adalytics Research asks, 'Are YouTube advertisers inadvertently harvesting data from millions of children?'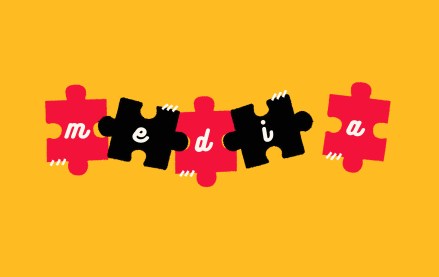 August 17, 2023 • 10 min read
•
•
Publishers' Q2 earnings reveal digital advertising is still in a tight spot, but digital subscriptions are picking up steam.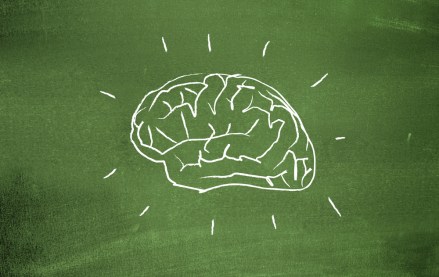 August 17, 2023 • 5 min read
•
•
Experts reflect how the failures of social media and online advertising can help the industry improve the next era of innovation.