Media Briefing: Why publishers hope chatbots will be the latest retention tool
May 25, 2023 • 11 min read
•
•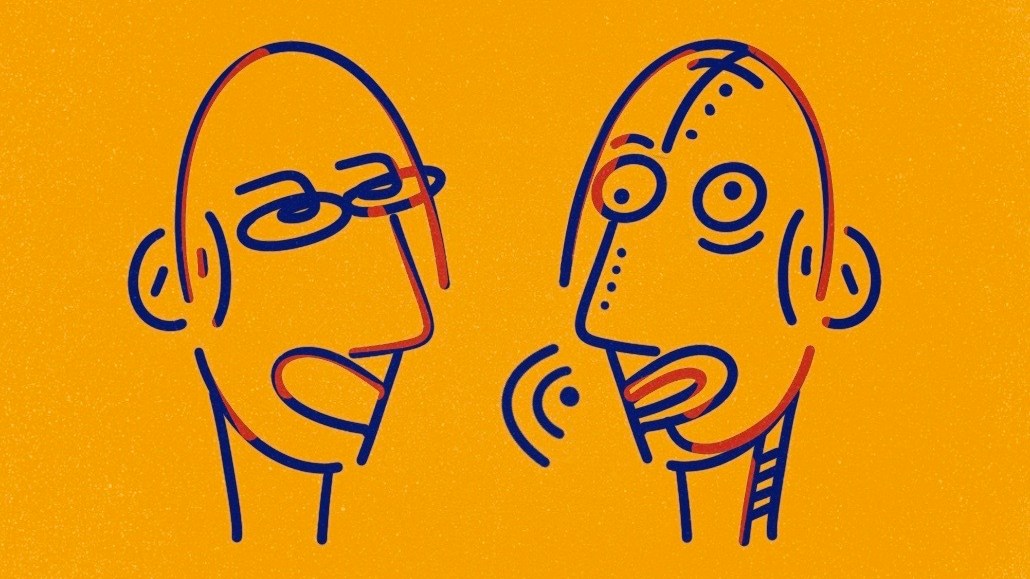 Ivy Liu
This week's Media Briefing looks into why publishers are building their own artificial intelligence-powered chatbots.
Publishers hope chatbots will help retain audiences

Potential outcomes for Vice Media's sale process
BuzzFeed opens an online retail store, The New York Times' union reaches a deal

Publishers hope chatbots will be the latest retention tool

As part of publishers' integration of generative AI technology into their editorial and business operations, publishers are developing and launching chatbots on their websites.

The four publishing executives Digiday interviewed for this story are hoping chatbots will be the latest retention tool to keep readers onsite and to get them to consume more content. Whether this will actually work remains to be seen.

We've seen a boom of bots before. In 2017, Digiday published research that showed nearly 50% of publishers were using chatbots, with many using Facebook Messenger bots to deliver information to readers. Not long after, a number of publishers discontinued those efforts and bots fizzled out of favor.

But they're coming back. Recent Digiday research found chatbots are the most-used natural language processing technology, with 52% of publisher respondents saying they use them. And this time around, execs at Future plc, Skift and Trusted Media Brands told Digiday they are not developing chatbots to drive traffic to their sites. Instead, the goal behind these on-site generative AI experiences is to serve audiences in a direct way, taking search and content recommendations to the next level, the execs said.

How chatbots could help with retention and recirculation

B2B travel publisher Skift launched a chatbot on its site two weeks ago and has received over 10,000 prompts, said founder and CEO Rafat Ali. Anyone can ask the chatbot three queries a month for free, but only paying Skift subscribers get an unlimited number of questions. It's modeled after Skift's paywall, which lets readers consume three articles for free. Each query is answered with AI-generated text and three links to relevant Skift articles and research.

"It's deepening the relationship with our existing paid subscribers. So it's a retention tool. It deepens engagement so hopefully usage of the site and pageviews per user … goes up," Ali said.

Trusted Media Brands started coding on a chatbot this week, said CTO Nick Contardo. The company is testing chatbots for the Taste of Home and Family Handyman websites.

"I do think we'll get a percentage of people who come in and … play around or test it," Contardo said. "That'll help us on the retention side. But I think that's a short-lived thing. For us, having something that's really best in class that gives people a reason to come back to the site … is what we're looking to build."

Contardo's team is also looking at pushing stories from other TMB brands. For example, if someone comes to Taste of Home's chatbot to find a barbecue chicken recipe, the chatbot could serve a Reader's Digest article on cleaning an outdoor grill, Contardo said.

Future is also hoping its new chatbot on the Tom's Hardware site will serve as a "recirculation tool," said Future plc CEO Jon Steinberg. Since launching on May 16, the chatbot — which also generates text answers to questions and three article recommendations — has had over 6,100 people use it, according to the company. The plan is to further develop the chatbot and eventually put it on the homepage.

Chatbots to improve search

Digiday asked publishing execs why a reader would use a chatbot to navigate their websites when they could easily go to Google search or the AI-powered Bing search to find an answer to their questions, or go straight to ChatGPT.

The execs said their chatbots are trained specifically on each publisher's content, which makes the tool more specialized than search or ChatGPT. This lessens the chance of the chatbot "hallucinating" or pulling information from unreliable sources, they said.

"We make sure that the data [in the chatbot] is legitimate data of our own," said Kevin Li Ying, Future's CTO. The chatbot "extrapolates" on data and information from Future's content and not from outside sources, meaning it won't "make stuff up," he said.

Josh Jaffe, Ingenio's president of media, said this is what differentiates publisher-created chatbots from ChatGPT, and he hopes it will be an experience engaging enough to get people to return to the company's websites like Astrology.com.

Skift's chatbot can access information from its proprietary research behind a hard paywall. Ali said ChatGPT can't access and scrub information from that research (unlike content behind a metered paywall, he added).

"You could say it's an evolution of search, but that would be underselling it," Ali said.

Contardo said TMB is not looking to replace search engines with its chatbots. "What we want our chatbot to do is become more immersive in our content, and surface things that maybe wouldn't be as apparent," he said. For example, a chatbot could suggest an appetizer to pair with a main course dinner idea. "We're thinking about other ways to get people engaged on our site, so that they don't have to go back to Google to look for something else," Contardo added.

The business argument for chatbots

There are revenue opportunities with these chatbots too, execs said, though those strategies aren't yet fully formed. Skift's sales team can market the chatbot as an added value for subscribers, which Ali said he believes might help convert some readers. However, the chatbot isn't driving "tons of new subscriptions yet," Ali said.

This could help mitigate some of the costs associated with running AI-powered chatbots. Apart from the time and resources developers, engineers and designers put into creating the chatbots, Ali said it costs a few hundred dollars a month to run the chatbots on GPT-3.5 — the AI technology ChatGPT is built on that its maker, OpenAI, has made available for outside developers. (This is why the publishers in this story aren't running chatbots on GPT-4, which requires thousands of dollars a month to run, Ali added.)

On Tuesday, BuzzFeed introduced a chatbot called Botatouille to recommend recipes from its food brand Tasty. According to The New York Times, BuzzFeed plans to sell subscriptions providing personalized services and custom interactions on offerings like Botatouille.

Future's chatbot has the potential to drive affiliate revenue, Steinberg said. Answers to queries sometimes surface a widget to purchase recommended products, from the company's proprietary price comparison platform Hawk. But in terms of how much revenue it'll drive, Steinberg said he expects it "to be small for a long time."

Expect more chatbots

Publishing execs reiterated that these chatbots are still being tested, despite their public launches. They are also developing chatbots for other verticals and publications.

Future plans on rolling out chatbots on sites like Who What Wear, where a reader could ask for fashion advice and the chatbot could provide links to shoppable content.

"The idea is really that people will just expect to have AI chatbot experiences on most of the sites they frequent. And we just wanted to be early in experimenting so we could get sort of ahead of the curve," Steinberg said.

Skift is also planning on launching multiple chatbots, such as one that can summarize its long-form research reports and answer specific questions about findings in the reports, Ali said.

Ali added he is looking at the bigger picture too: He said he believes chatbots will move the company from having "a package-based relationship to a query-based relationship" with readers.

"I would think in a publishing world [that's] a higher bar of utility than just stories," Ali said. "We want to move the language from the readers of Skift to the users of Skift."

What we've heard

"We do believe that premium content needs subscription and paid models to make the business work. Ad sales isn't enough … on the whole."

— Emily Rasekh, Sony's svp of business development and ops, on the importance of podcast subscription businesses.

Potential outcomes for Vice Media

Vice Media will likely have a new owner by August. A "lender consortium" made up of Vice's investors — Fortress Investment Group, Soros Fund Management and Monroe Capital — agreed to purchase the company for $225 million in a "stalking horse" bid, or an initial purchase agreement. If additional qualified bids are submitted, the bankruptcy court will run an auction in the next two to three months to determine a buyer.

Digiday spoke to three media investors to get their takes on what could happen next.

Will Vice be sold in whole or in parts?

A person familiar with Vice's bankruptcy process told Digiday the preference is to sell the company in its entirety, and that potential bidders were generally interested in the company "as a whole."

However, there are "different possible outcomes [and] scenarios" on the table, they added.

Sam Thompson, senior managing director at merger and acquisition advisory firm Progress Partners, said splitting up assets takes "too much time" and that it's in both the seller's and buyer's best interests to "efficiently and swiftly" get the deal done.

What will the price point be?

A media investor who asked to remain anonymous said it was likely multiple bidders will emerge and drive up Vice's sale price. Thompson predicted the price wouldn't go much higher than 15% to 20% of the initial bid.

Who are the potential bidders?

Media investors said financial firms like private equity companies are likely to purchase Vice, rather than another digital media company. Publishers are in "compromised positions," Thompson said. "Everyone's got their own housekeeping to do."

Executives at IAC and Arena Group said during earnings calls this month that they were in no rush to acquire new companies.

"Few, if any, [digital media companies] are so immune from the industry's problems that they will have $225 million or more to be able to spend," Ted Gavin, managing director and founding partner of bankruptcy and turnaround company Gavin/Solmonese, said in an email.

However, in an earnings call on May 12, Arena Group's CEO Ross Levinsohn said there are a number of acquisition opportunities out there.

"I'd say that the number of calls that come in have picked up pretty substantially as well. There are a lot of people struggling out there and that's a real opportunity for us. That said, I want to make sure we're delivering on the business that we have and also, if we're going to do a deal again it's going to be a very accretive deal for the company," Levinsohn said.

Future plc CFO Penny Ladkin-Brand said in an earnings call on May 18 that Vice's bankruptcy was "a good example of the change in the macro providing opportunities for us."

Numbers to know

$10,000: The daily fine Montana will charge TikTok and app stores once its ban on the social video platform goes into effect next year.

1%: The percentage of Chrome users that Google will disable third-party cookies from in Q1 2024.

$1.3 billion: The fine Ireland's Data Protection Commission levied against Meta for breaching privacy protection laws.

1 million: The number of subscribers to New York Magazine's 30 email products.

3 months: The extension of the Russian arrest of Wall Street Journal reporter Evan Gershkovich.

What we've covered

Podcasters are looking at platforms other than Apple and Spotify to sell subscriptions

Podcast company Crooked Media signed a deal with Supercast last week to host their subscription business, as companies like Betches Media, NPR and Sony have turned to other platforms like Supporting Cast and Patreon.
There are three main reasons for this: more access to listener data, not being beholden to one platform in particular and more favorable revenue share deals.

Read more about the third-party vendors podcasters are turning to here.

WTF is supply path optimization?

Supply path optimization gives media buyers the ability to bid on and win inventory at the most reasonable price, allowing publishers to maximize their revenue.
The algorithm used by DSPs can help filter out bad actors.

Learn more by watching Digiday's explainer video here.

Future plc's latest earnings show a slow start to its fiscal year

Future plc's total revenues were roughly flat in the first half of its 2023 fiscal year, while its digital ad revenue had an organic decrease of 18%.
With a new American CEO at the U.K.-based company, Future has its sights set on growing its lagging U.S. business.

Learn more about Future's business and its U.S. ambitions here.

Black creators say opportunities have decreased

Three years after the murder of George Floyd and the Black Lives Matter movement, Black creators say paid opportunities have all but dried up.
As DE&I commitments at agencies started to lose momentum, so did the branded and sponsored content opportunities for Black creators.

Learn more about the challenges Black creators are facing here.

What we're reading

BuzzFeed opens online retail storefront

BuzzFeed's new storefront under its lifestyle commerce brand Goodful is powered by luxury e-commerce site Verishop and combines licensed and curated goods, Axios reported.

The New York Times' union agrees to a contract deal

After two years of negotiations and a strike, the five-year deal — which still needs to be ratified — would give union members salary increases of up to 12.5% and raise the minimum salary to $65,000, up from about $37,500, according to The New York Times.

Spotify is planning to use AI to generate podcast hosts' voices

Bill Simmons, founder of podcast network The Ringer, said Spotify is developing AI tools to generate podcast host voices to create targeted ads, Insider reported.

Gannett appoints an executive to oversee local newspaper growth strategy

Michael A. Anastasi, vp of The Tennessean and USA Today South Region editor, was tapped to lead a nationwide Gannett effort to grow hundreds of local newspapers, according to The Tennessean.

The New York Times launches a subscriber-only audio app

The Times' new app will feature some subscriber-exclusive audio content, such as short, daily news round-ups and reporters reading their articles aloud, Vanity Fair reported.

https://staging.digiday.com/?p=505357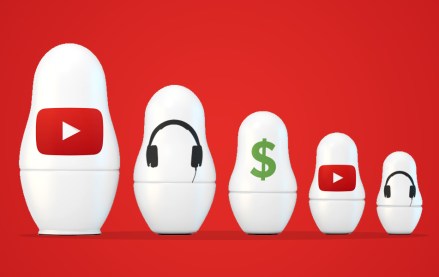 August 17, 2023 • 3 min read
•
•
Adalytics Research asks, 'Are YouTube advertisers inadvertently harvesting data from millions of children?'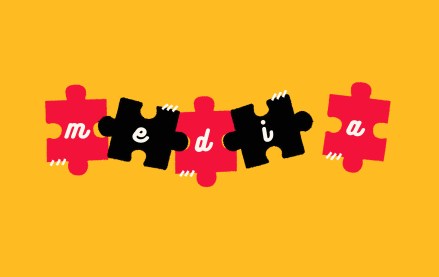 August 17, 2023 • 10 min read
•
•
Publishers' Q2 earnings reveal digital advertising is still in a tight spot, but digital subscriptions are picking up steam.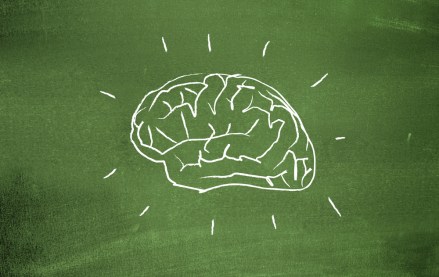 August 17, 2023 • 5 min read
•
•
Experts reflect how the failures of social media and online advertising can help the industry improve the next era of innovation.