Media Briefing: How media leaders are trying to combat burnout beyond the newsroom
May 6, 2021 • 15 min read
•
•
Ivy Liu
In this week's Media Briefing, senior reporter Kayleigh Barber looks at the growing issue of burnout at media companies and how it extends beyond those working inside newsrooms to also affect business-side employees and even journalism school students.
The media industry is on fire
The NewFronts' new role for publishers
Person in the news: Los Angeles Times' Kevin Merida
Facebook Oversight Board's ruling, the threats to women journalists, sports gambling media deals and more
The media industry is on fire
Burnout is steadily becoming the word of the year in media circles. While some media companies had attempted to protect their employees from the pandemic's toll on their wellbeing, more and more staffers are losing the balance between work and life. Even prospective journalists are considering seeking careers in other industries.
Burnout is not exclusive to members of the media industry. In their free time, people working various jobs are feeling a sense of languish; during work hours, they are feeling exhausted and stressed by the constant grind. However, media employees seem to have a unique case of burnout, according to Sarah Sheehan, the co-founder of workplace counseling service Bravely.
The key hits:
The combination of covering and living through the past year has impacted journalists.
But employees outside of editorial have also been pushed to the point of burning out.
Journalism school students are well aware of how pervasive burnout has become within newsrooms.
Companies are increasingly recognizing the need to manage employee burnout on an individual basis.
A compounding issue
Reporters are forced to cover the circumstances in which they're living, be it writing about the pandemic, the continued social injustice and hate crimes in the U.S. or the presidential election last fall and insurrection at the Capitol on Jan. 6, Sheehan said.
On top of that, media businesses are struggling to get by in an economy that has forced layoffs, pay cuts and furloughs, leaving remaining staffers doing the work of two or three people.
"You cannot work in digital media and produce meaningful work that interrogates the issues of our time without experiencing burnout to some degree," said Connie Wang, executive editor at Refinery29. "As I see things, the antidote to burnout is being fueled by the work."
For the reporters on her staff, Wang said that means seeking out stories that matter and taking pride in shedding light on that issue. That's not always possible for employees on the business side of media companies, however.
There is an intricate team of staffers that come together to support the overall flow and output of advertising campaigns, consisting of salespeople, brand strategists, content experts, designers, and others, said a staffer at The Economist who sits on the business side of the house and spoke on the condition of anonymity.
So when the Economist laid off 90 people in May 2020, it "put a lot of stress on that already fairly delicate ecosystem," the staffer said. And having an understaffed team not only increases the workload for the remaining individuals, but it also prohibits them from giving the necessary time and dedication to each campaign they're working on.
"The best part [of this work] is it's creative, it's interesting and challenging," said The Economist staffer, but "part of the burnout is the work itself becoming more drudgery because it's just about getting things off your plate. We're delivering work that wasn't properly fleshed out, which adds to unnecessary churn, confusion, and more burnout," they said.
Burnout is not limited to just working too much, however. It is a result of all these extenuating circumstances — losing loved ones, fearing one's health and safety, worrying about job security — culminating into a feeling of "disengagement, listlessness and anxiousness," said Mike Donoghue, CEO and co-founder of the text-based subscription service platform Subtext, who leads a team of 15 staffers.
Observing the burnout phenomenon in the media industry is also concerning for journalism students who have yet to start their first jobs.
M'Anais Lam is graduating from Georgia Southern University this month with a degree in multimedia journalism and a minor in film production, which she added to her curriculum during the pandemic as a way to expand her skill set to other areas of media production from solely storytelling.
"I don't want to be a journalist. I can do it, but I would rather the atmosphere be different than it is right now. I don't want to go into a job and feel like I have to bust my butt in order for me to be recognized," Lam said, adding that seeing journalists working themselves into exhaustion is worrying to someone who wants to build a career in storytelling.
Attempts to tackle the problem
Last year, newsrooms worked to provide some relief for staffers in the early pandemic months. Some HR departments at media companies are still trying to add services and days off to their employee benefits in order to address some of these issues:
A month after the onset of the pandemic, Complex Networks implemented biweekly Mental Health days every other Friday where the company closes, said the company's vp of people and culture Krystal Douglas. Full-time employees are also able to access online therapy service Talkspace where they get one 30-minute live video session with a therapist each month and unlimited messaging.
CNN has also begun offering on-site and virtual counseling sessions with medical professionals, according to a company spokesperson.
The New York Times initiated one global day off for its employees per quarter for the remainder of 2021, according to a company spokesperson.
Individual solutions
At Refinery29, Wang said that as an editor and a manager, she has needed to normalize mental health days during difficult weeks or news cycles.
"I've found it helpful to institutionalize taking days off after big, emotionally draining assignments," said Wang. After one of her writers was harassed and doxxed online for a story they were working on, she allowed them to take a day in the middle of reporting a large piece.
Subtext's Donoghue said he has started implementing more one-on-one meetings with employees to better understand what they need on an individual level because the effects of stress and burnout exhibit themselves in different ways and there are different solutions for each person.
"People aren't going to bring up these concerns in all-staff meetings," said Donoghue.
Changes, after these individual discussions, have included allowing employees to work asynchronously and not scheduling meetings before 9 a.m. or after 5 p.m. to replicate the commuting time frames that used to act as an unavoidable break from work.
For companies with bottom lines that were particularly pressed during the pandemic, employees had no choice but to make sacrifices and work beyond the call of duty to try and get through to the other side.
Pre-pandemic, Questex earned 70% of its revenue from events and 30% from digital media, so as events were canceled and that business faltered, CEO Paul Miller said that the team had to double down in order to not only get through a low period but to survive as a company. As a result, employees who were not on furlough were doing double or triple the work in some cases.
While this helped the company — its digital media revenue increased by 95% in the first quarter this year — the sacrifices made left employees reporting in the company surveys, "'yes we're more productive, but we're also exhausted,'" Miller said.
Some of the changes Questex has made include no email on weekends and no Zoom meetings or team meetings on Friday. This summer, the company will also bring back ending the workday early in the afternoons on Fridays as well.
"There is not a one-size-fits-all approach to the removal of burnout," said Miller. "We can't legislate for every individual in the organization, so we've tried to give people more choice to manage their stress levels." — Kayleigh Barber
Confessional
"Nothing really changed on the revenue side of the house. A lot of the rhetoric was aimed over there. But the result of that has been no significant movement."

— Media employee on the lack of diversity within companies' revenue organizations
The NewFronts' new role for publishers
The Interactive Advertising Bureau's NewFronts originated as a way for digital video publishers and platforms to vie for TV ad dollars. But this year publishers found themselves being crowded out by connected TV platform owners, major streaming services and even TV network groups like NBCUniversal and A+E Networks that stepped onto the NewFronts' virtual stage and stepped on the stereotypical publisher NewFront pitch.
"Having a whole major presentation about your content that's going to be short-form and online is not needed in this environment. Have an agency meeting with me instead," said an agency executive.
That opens the question of the future for publishers at NewFronts. A media executive acknowledged the struggle for publishers pitching TV advertisers on short-form shows distributed on platforms like YouTube. "YouTube is premium in nature, but it's not what a TV buyer is necessarily considering premium, and that is a gap," the executive said.
Of course, TV ad buyers are not the only brand and agency executives in attendance at NewFronts. That helps to explain why publishers like BBC News, BuzzFeed, Condé Nast and Vice Media Group took a broader approach to their NewFronts presentations this year. BBC News eschewed any semblance of an ad sales pitch and treated its presentation as a news interview show hosted by anchor Katty Kay; BuzzFeed talked up its first-party data platform; Condé Nast showed off its new shoppable video program; and Vice Media Group called out demographics-based targeting as a discriminatory practice.
Perhaps ironically, the influx of TV upfront participants may make publishers feel urged to have a presence at the event, even if not necessarily to pitch their short-form programming. It's a rare opportunity for publishers to get in front of a large audience of ad buyers.
"NewFronts makes sense from a timing perspective. There are four key moments of the year: CES, NewFronts, Cannes and [Advertising Week]," said the media executive. — Tim Peterson
Numbers to know
$107 million: Meredith Corp.'s digital ad revenue for the quarter ending March 31, the first time the national magazine publisher's online business has outpaced its print ad revenue.
$387 million: Thomson Reuters' overall operating profit in the first quarter of 2021, a third more than its profit in Q1 2020.
$18 million: The amount Recount Media raised in a Series B funding round led by Foundry Group, bringing total funding for the news and politics start-up to $31 million.
301,000: The digital subscribers The New York Times added in Q1 2021, the slowest gain in 1.5 years, bringing its total subscriber base to over 7.8 million.
Person in the news: Los Angeles Times' Kevin Merida
The U.S. news media is having a collective reckoning with how it covers the experiences of Black and brown people. Kevin Merida, the new top editor of the Los Angeles Times, has been pushing the envelope of that coverage for years.
The 64 year-old editor and reporter — who will join the Times in June from ESPN's The Undefeated, where he was its founding editor-in-chief — has racked up plenty of awards both there and at the Washington Post, where he served for 22 years, most recently as a managing editor. During his time as managing editor, the paper won four Pulitzer Prizes, and Merida was a finalist for one himself; late last year, he was named to the Pulitzer Board and received a lifetime achievement award from the National Association of Black Journalists.
But Merida also forged a reputation as an experimenter and someone who hunted for novel ways to tell stories. He toyed with the idea of recruiting Vine stars to deliver sports highlights at The Undefeated. At the Washington Post, he was one of the editors responsible for launching "The N-Word Project," a video series of in-depth conversations featuring entertainers, academics, activists and regular people all discussing one of the most charged words in the English language. He was also one of the editors responsible for green-lighting the creation of a database of police shooting incidents, launched in the aftermath of Michael Brown's death.
That bold, experimental side matched, past colleagues say, with an attitude of confidence and belief in his writers to cover things that many were not used to writing about.
"What he did was something that was revolutionary in the journalism world, in terms of writing about something that many journalists, until George Floyd passed, were scared to talk about or write about," said Marc J. Spears, a senior writer for the Undefeated who has covered sports for more than 20 years.
"Now, perhaps, people are more accepting of hearing stories about social injustice and racism and police brutality intermixed with sports and entertainment," Spears went on. "But when we debuted five years ago, I don't think there was a lot of support for it." — Max Willens
What we've covered
Twitter acquires Scroll, part of the platform's plan to launch a subscription:
Twitter has bought the subscription service that offers an ad-free experience to hundreds of publishers, including Vox Media, Insider and The Atlantic, and plans to fold it into the platform.
Twitter is also shutting down Nuzzel, a news curator Scroll acquired.
Twitter's deals may make up a growing list of features that will be offered as part of a subscription for premium content.
Read more about Twitter's subscription plans here.
Hearst packages design titles for educational franchise:
Hearst's free educational franchise, Design U., will package four luxury and design titles — Elle Decor, House Beautiful, Town & Country and Veranda — to combine audiences and increase sponsorship potential.
Design U. is debuting as a two-hour-long, live streamed series of virtual master classes, with five editor-led panels, and will also have a dedicated site for the program.
The event relies on the support of five launch sponsors: Caesarstone, Design Within Reach, Kohler, Longaberger and Obakki.
Read more about the new Design U. franchise here.
How the Try Guys took their YouTube channel and turned it into a media company and a TV deal:
The Try Guys began as four BuzzFeed employees who bought their rights and set out on their own.
Now their company, 2nd Try, has a business that spans YouTube, movies, TV and commerce.
Listen to The Try Guys here.
What Yahoo offers new owner Apollo Global management:
Verizon Media has been gobbled up by private equity firm Apollo Global Management, which could use the ad-tech infrastructure to deal the rest of its media assets a more favorable hand.
Apollo paid $5 billion for Verizon Media, which will be rebranded as "Yahoo."
That price tag surprised many: Verizon Media reported $2.3 billion in revenue in the fourth quarter of 2020 alone, and typically generates about $7 billion in revenue every year.
Read more about Verizon's sale here.
Health publisher Verywell invests in research for mental health content:
The mental health vertical of Dotdash's health and wellness title, Verywell, grew 53% year over year, to an average of 7.1 million unique visitors per month.
To inform editorial coverage, Verywell is investing in a new proprietary research project, called the Mental Health Tracker, from Dotdash's in-house research team.
Starting this month, the tracker will poll 4,000 subjects on how they are mentally coping and responding to the reopening of society amid the pandemic.
Read more about Verywell Mind's editorial and research expansion here.
Q.Digital relaunches Grindr's LGBTQ+ pub for Gen Z, BIPOC audiences:
Q.Digital has acquired and relaunched Into, the publication created (and shuttered) by the gay dating app Grindr.
Into's new owner says the publication will fill a gap in the LGBTQ+ media market by speaking to both the Gen Z and BIPOC community.
Into will serve as a lifestyle and culture publication, with personal essays and stories on the community, "championing the people you don't see enough of in the media," said Scott Gatz, founder and CEO of Q.Digital, which owns digital media brands like LGBTQ Nation and Queerty.
Read more about the new Into here.
Gannett prepares for death of the third-party cookie, gathering first-party data and experimenting with other ad products:
The news publisher is focused on amassing more of its own first-party data (by adding as many registration points to its sites as it can, on properties like USA Today), and looking to upgrade its customer data platform.
Gannett is also participating in trials of FLoC, Google's targeting product, building out more audience segments for contextual targeting and looking into several third-party identifiers, such as NewsPass ID and Verizon Media's ConnectID.
But Gannett is also occupied with hitting the company's goal of 10 million digital subscribers by 2025, up from 1 million digital subscribers today.
Read more about Gannett's preparations here.
What we're reading
Facebook gets action items from its Oversight Board after upholding Trump deplatforming:
The Facebook Oversight Board handed down a ruling upholding the social media giant's initial choice to kick former President Donald Trump off the platform following posts he made the day of the violent attacks on the U.S. Capitol on Jan. 6. But, according to a post the group published on May 5, within six months, Facebook will have to reassess its originally wishy-washy penalty. The board also laid out a list of specific actions Facebook should take to provide more transparency around how it addresses violations by high-profile account holders including political figures, and how it determines other strikes and penalties restricting Facebook and Instagram profiles, pages, groups and accounts.
Facebook postpones post-oversight decision talks with advertisers:
But wait, there's more Facebook Oversight Board-related activity! Insider reports meetings that Facebook had planned with advertisers about the Oversight Board decision have been postponed. An earlier Wall Street Journal story reported that Facebook told ad agency partners it would be available to discuss the board decision with them, emphasizing that "we should not make so many important decisions about free expression and safety on our own." According to the Insider story, ad execs speculated Facebook decided to cancel because they "didn't expect the board to pass the ultimate decision back to the company."
Stories of virtual and physical violence illuminate a pattern for women journalists around the world:
Women journalists — especially Black, Indigenous, Jewish and lesbian and bisexual women journos — experience violence when doing their jobs that manifests in virtual attacks and physical harm, an April report based on surveys with 901 journalists in 125 countries by the International Center for Journalists and the United Nations' agency UNESCO found. Compared to 64% of white women journalists, more than 80% of women reporters identifying as among those minority groups experience misogynistic harassment, abuse and threats, digital privacy and security breaches that increase risks of online violence, and are subject to coordinated disinformation and hate speech campaigns. CNN reports on the findings in conjunction with words and audio featuring reporters' personal stories.
Guardian EIC mulls the meaning of journalism for the 200-year old pub:
The Guardian just turned 200, and its editor-in-chief Katharine Viner has a lengthy paean to the meaning of the paper's journalism over the years, told through the lens of the COVID-19 pandemic while looking back to the flu pandemic of 1918. Mulling the purpose of journalism in the multimedia, multichannel environment of the 21st century, she emphasizes the Guardian's place as an international publication. At one point, she addresses the very practical questions plaguing media businesses in this century, noting that readers contribute "far more revenue than our advertisers."
Betting on more sports gambling media deals:
An increase in legalized sports betting across the U.S., coupled with limits on betting licenses, has created incentives that could lead to more deals in the sports betting media race. Following podcast acquisitions and mergers by gaming firms DraftKings and Bally's earlier this year, the Wall Street Journal reports that Denmark's betting tools and content provider Better Collective will purchase rival Action Network for $240 million. The companies are banking on the power of their combined forces to generate more affiliate fees from sports books that look to their audiences to find eager bettors.
https://staging.digiday.com/?p=413362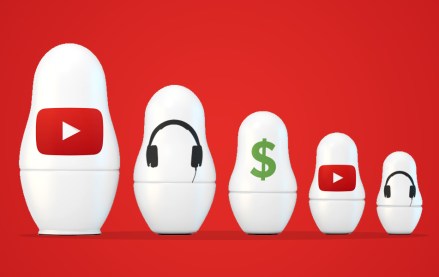 August 17, 2023 • 3 min read
•
•
Adalytics Research asks, 'Are YouTube advertisers inadvertently harvesting data from millions of children?'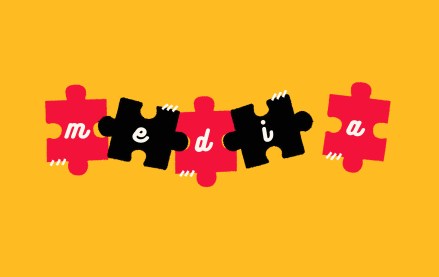 August 17, 2023 • 10 min read
•
•
Publishers' Q2 earnings reveal digital advertising is still in a tight spot, but digital subscriptions are picking up steam.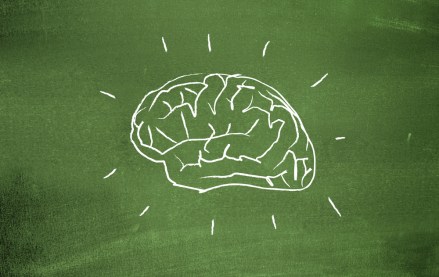 August 17, 2023 • 5 min read
•
•
Experts reflect how the failures of social media and online advertising can help the industry improve the next era of innovation.