Inside Lydia Polgreen's mission to make HuffPo a must-read
April 4, 2017 • 8 min read
•
•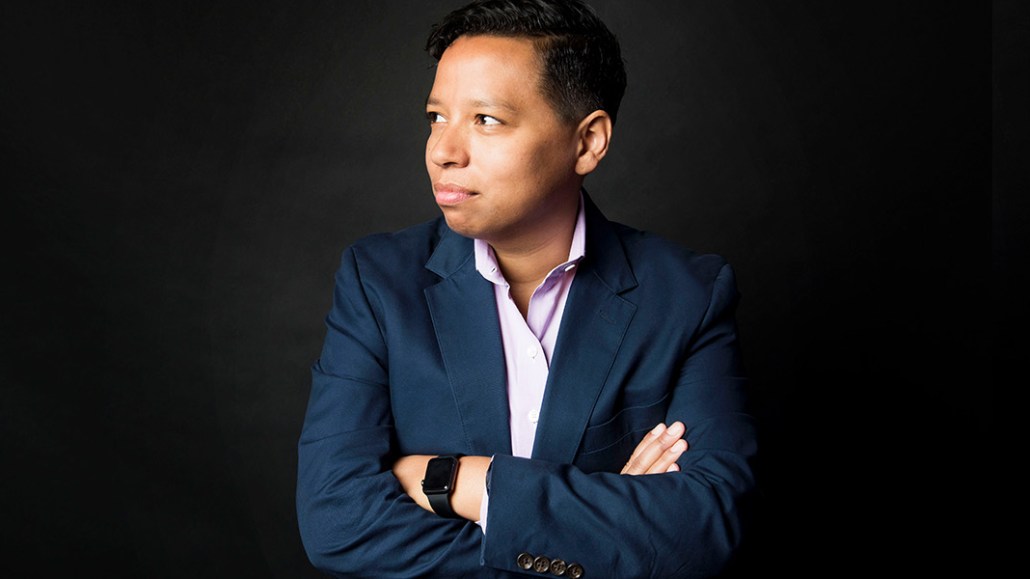 This story first appeared in the spring issue of Digiday magazine, available exclusively to Digiday Pulse members. Join the community to receive the full magazine (and more) here.
A riddle for 2017: What is The Huffington Post without the Huffington? As the newly appointed editor-in-chief of the digital media company, Lydia Polgreen's mandate is to figure that out.
Arianna Huffington, the site's founder and editor since it launched in 2005 as a liberal answer to Drudge Report, left the company last year. She left behind her a mini-media empire spanning 15 international editions that pioneered the use of native advertising and a focus on data. The Huffington Post was early to achieve unparalleled scale in part on the back of a vast contributor network.
Figuring out where the Post goes next falls to Polgreen, a 15-year veteran of The New York Times who was most recently the editorial director for New York Times Global. She shared her vision for the publisher in an interview with Digiday. Answers have been edited for flow and clarity.
First things first. What's your policy on naps? Are you keeping the sleeping pods Arianna put in?
I'm a fan of sleep! I try to get eight hours a night and I've been known to take a nap on a weekend afternoon. No plans to dismantle the nap rooms.
What is the Huffington Post today?
Well, we have a mission statement. [Laughs.] I would say we are fierce and fun. But that doesn't quite capture it. Our real role is to stand up for the little guy. To represent people who feel like they don't have a voice. We are here to listen and amplify their voices. The country is more divided in some ways than it has ever been. But it's a strange non-partisan divide.
What does that actually look like?
There was a lot of hand-wringing in the aftermath of the election about whether we fully understood the depths of anger and frustration bubbling up in America. I read a lot of journalism about the people who voted for Trump and the people who decided not to vote and stayed home. The missing piece is not writing about the people who feel left out, but writing for them.
So the Huffington Post, which started out as this sort-of anti-Drudge, is looking for Trump voters?
One of my aspirations is to bring together the many, many people who voted for Donald Trump to read the Huffington Post.
How?
We all thought that globalization would be a tide that lifted all boats. But we found instead it has exacerbated inequality. That's not a Democrat or Republican talking point; the frustration about that is entirely legitimate. We thought productivity would increase exponentially and we would all get a bigger slice of the pie. Some have gotten a bigger slice; others have gotten no pie at all.
The Huffington Post grew largely on the back of its extensive contributor network. How does that fit in?
It has expanded in the last year or so. And the discussion about contributor platforms has shifted over time. There are many places where people are publishing their views now.
Is there a tension between opening up the contributor network and maybe risking that so-called "fake news" and half truths, though?
It's important for the model, legacy news organizations to say, "This is what is happening." But there is a space for organizations not to spread fake news and still be open to hearing what people's experiences are. Creating a space of empathy to have people talk about their lives and how they live is a different mandate.
Fox News and Breitbart would claim to speak for the little guy.
Places like Fox News and Breitbart are seeking to plug into the resentment receptors in people's brains and offer a product that speaks to people's divisiveness. I'd like the Huffington Post to empower people to see the things that bring them together rather than push them apart.
You're coming to this digital endeavor with a newspaper background.
I've been very much inspired by the great tabloids of the 1970s — the Chicago Sun-Times and the New York Daily News. I've thought a lot about the newspapers' really powerful and deep connection to their communities. I'm from Minneapolis where we have the Star Tribune. As these wither away, there hasn't been a deep connection to local communities.
And yet HuffPo has been expanding aggressively internationally.
Nationalism versus global identities, technology, these are big global stories. One of the big strengths the Huffington Post has is we can take something happening in the U.S. and tell it in a way that illuminates that we are all living through the same things, whether in the U.S. or France or the U.K. or Australia — a lot of these same global trends are happening.
How do you reconcile this desire for both a direct connection at a local level and the need for scale?
There's a reason the local news model is under pressure: Technology pushes people toward a global scale. I don't think that any news organization has the ability to replace the hundreds of local newspapers around the country. I do think we can leverage social platforms and use the journalists we have to get out there and do some reporting in places, base our journalists in places to get them in touch with how people are living their lives in their communities. I don't think there's a contradiction, but I do think there needs to be an attitude shift.
Is Facebook a publisher friend or foe?
It depends on how you use it. The distributed players have a much harder time setting an agenda from a business perspective. When I worked at The New York Times, which is a subscription organization, I ultimately came to see Facebook as a friend. We used it primarily to find the people who are most likely to want to subscribe. For the Huffington Post, it has been a place for us to experiment and look for audiences who aren't coming to us, both organically and through marketing to them. We have a lot of skunkworks experiments there.
Like what?
We're interested in trying to create an off-platform community of diverse political views, who would come together over certain kinds of stories — say they're concerned about the opioid epidemic. One of the Facebook communities we started was around people working in the gig economy. We have one for millennial Muslims called "Tomorrow Inshallah." These are very lightly branded Huffington Post. We are creating a community, not pushing our content, to understand what they're interested in and what sort of content might engage them. We use a mix of our content and other people's content.
How do you monetize these audiences?
There is a strong desire among advertisers who want to tell a story about core American values. If you watched the Oscars or the Super Bowl, you see advertisers struggling to tell a story about America in what feels like a very divisive moment. My aspiration is for our audience to try and really help define — by listening — what America thinks America is. For an advertiser who wants to be associated with a conversation with American values, the Huffington Post is a great place to associate itself.
The Huffington Post was a pioneer of native advertising. That moment has sort of passed.
Both the Huffington Post and AOL are deeply committed to native advertising. Partners Studios remains an important part of our portfolio. The work done by the Huffington Post in the augmented and virtual reality space is cutting edge and exciting. Our aspiration is to lead the way in new ad formats. I would say, "stay tuned."
A lot journalists of your generation have historically had blinders on when it comes to the money side of the operation.
I think one of the most interesting things that has happened in the course of my career is that journalists have played a bigger role in charting the financial course for the future of their organizations.
How do you measure success?
One of my deepest and most firmly held convictions is that success in any media business fundamentally comes down to brand and brand comes down to your journalistic reputation. Journalists need to be involved, leading the charge, telling the story of the value that your company has. I'm very insistent on this point. Nobody becomes a reader of a publication unless they form some emotional bond with the brand.
How do you differentiate there? The big newspapers — The New York Times, the Washington Post — have all been doubling down on hard news and investigative reporting.
News is obviously going to continue to be important. We're going to continue to invest in original reporting, in longform storytelling, in things we feel other organizations aren't doing. What I'm hoping to do is pick our shots: What are the stories mostly likely to resonate with this broad grassroots audience that we're seeking? I think that audience is interested in figuring out what these institutions are doing. We're following closely what's going to happen to the Affordable Care Act, the Department of Justice at the moment where big powerful institutions are going to change the way they operate — and that's important to our audiences.
Including Trump voters.
There are far more conservatives and moderates that read us than people realize. Maybe they're hate-reading us, but I doubt it.
https://staging.digiday.com/?p=230459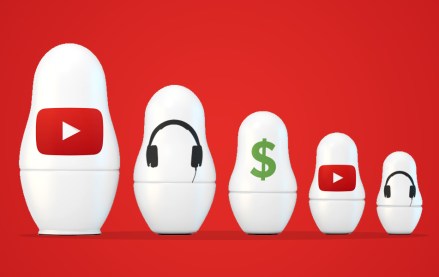 August 17, 2023 • 3 min read
Adalytics Research asks, 'Are YouTube advertisers inadvertently harvesting data from millions of children?'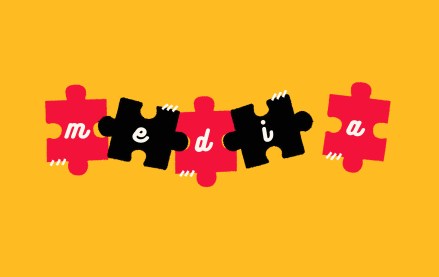 August 17, 2023 • 10 min read
Publishers' Q2 earnings reveal digital advertising is still in a tight spot, but digital subscriptions are picking up steam.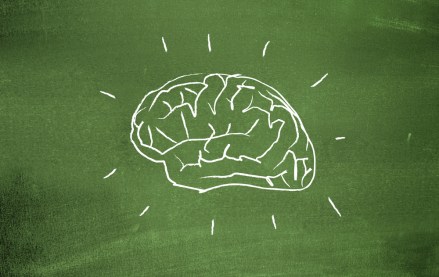 August 17, 2023 • 5 min read
Experts reflect how the failures of social media and online advertising can help the industry improve the next era of innovation.