Digital publishers have a tough job. Online advertising hasn't been able to replicate the success of print ad revenues. There's a fragmented audience that has been conditioned to believe that online content should be free. A publisher's job sits at this intersection and many spend their days trying to figure out how to sell ad space, attract eyeballs and, of course, publish content.
We spoke with a publisher of a large media network about the issues publishers face. You can read the full collection of Confessions. Please contact me at the email below if you'd like to participate. We promise full anonymity in exchange for honesty.
How real is the analog-dollars-to-digital-dimes thing?
This is real for companies that do not know how to execute well in digital. Broadly, this concept is generally shared by traditional publishers (newspapers and magazines) or music labels and dates back to the mid/late '90s. It was probably forgivable then, but 2011 was a banner year for digital media, clocking in at over $30 billion or so depending on your source. That ought to be enough for publishers to take their fair share and build a real business online. It is a shame to see great brands that are under-leveraged online, but that is the way of the world — adapt or die. These media companies need to stop letting themselves be defined by their distribution platform. We are all content developers and need to be intelligent business people about all distribution platforms and corresponding monetization.
The real money in digital often seems in aggregation, not original content. Agree?
You can make money with quality content on digital. The challenge is it requires expertise in more than just content development. Audience development is a crucial skill missing at organizations whose roots are in traditional media, and hiring one or two experts is not enough. The organization needs to become a digital animal and consider SEO, social, linking and more from content ideation through execution, and this is a tough transition for some. Many of the big wins in digital content have gotten big by stealing other people's content, and, once they get big enough, they build an original content layer. There is a much smaller set of sites that have scaled with purely original content, but we are going down this path, and our audience is responding, and the good news is Google and Facebook are both optimizing their algorithms to support businesses like ours that invest heavily in original content.
Do you trust Google? 
We do have concerns about Google's B2B ad business. Between Doubleclick, Google Exchange, Invite Media and AdMeld, they have an extraordinary view of a publisher's premium and remnant monetization. They can see everything, including how many times the same site is daisy-chained through the system as they dump inventory to low CPM bottom-feeders, and that insight definitely leaves publishers vulnerable. Be wary.
What's your view of ad networks?
They are completely commoditized. Most networks, exchanges and DSPs (including agency DSPs) are all built on, for the most part, all the same inventory and leveraging virtually the same data sets (with the only exception being advertisers who bring proprietary first-party data). This ecosystem hurts publishers with poor monetization, and while they may support an advertiser's conversion goals, have the advertisers seen what sites brought that performance? It is cheap inventory for a reason. It will work for direct-response advertisers, but it is not what true brand marketers need to bring our industry's next $20 billion of ad revenue online. Remember, just because the audiences most of these networks provide are "lookalikes" definitely doesn't mean they will behave alike.
What are tricks publishers play just to get traffic?
We see a lot of sites buying cheap traffic from adult sites or other cesspools of content. I think advertisers are starting to zoom in on how publishers source traffic more and more so this game may be ending. We also see lots of traffic trades between sites of similar content with some featuring lowest-common-denominator features. At the end of the day, low-quality traffic trading or buying is low-quality engagement and response rates for advertisers, too, so it should all come out in the wash over time as long as advertisers and agencies are looking for it
Who's more annoying to deal with: tech vendors or ad folk?
Tech vendors, no question. They all lie and over-exaggerate their products' capabilities and "how easily this will integrate into your business. Maybe three out of every 100 actually have a viable product that is clearly differentiated, and one out of those three actually provide an accretive, important service. Most are just over-funded, VC-backed tech geeks that wouldn't really understand how most people truly interact and engage with technology — and we haven't even discussed how many have no clear path to revenue.
What about the media-buying process? What's wrong with it? How can it be more efficient?
The process is broken in the evaluation process — anyone who thinks ComScore actually measures anything accurately is brain dead. We need real and FAIR research. Ever noticed how companies that pay larger fees to ComScore not only are No. 1 in their category but often get categories and rules developed so they can stay there — at least agencies and the planners doing the heavy lifting know how absurd their numbers are.
What mistakes do traditional media companies make when they make the move to digital?
How long do you have here? This would be longer than "War and Peace." First, most of them separate the teams both sales and content-wise. That is just crazy. You can't have a "digital guy" and think that the traditional teams will go out of their way to learn and add to their jobs. Everyone needs to be trained on how digital can make their job easier and how they can be more efficient. They also underestimate and, therefore, under-invest in the technology product that runs the website. Unlike traditional media, websites need to be optimized for user engagement, SEO, social and more constantly! It is never over, and you need people always thinking about the next tweak.
Are paywalls a good idea for media companies?
It depends. If the content is differentiated and valuable enough and the audience is conditioned to pay to consume that content, I think it is a fantastic idea. The revenue per user on advertising is so much lower than a subscription model that, if you can do it and not kill your ad business, you should. We have great respect for the New York Times, and their paywall approach has been strategic and overall seems successful. Not everyone is The New York Times, however. So if you are a commoditized celebrity/entertainment news site, I don't think it is a model that would work for most younger-generation publishers.
https://staging.digiday.com/?p=9839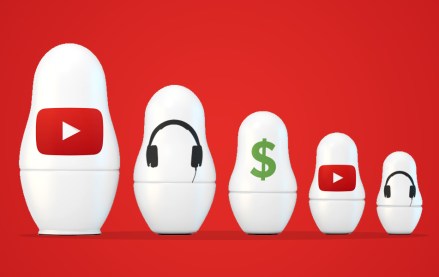 August 17, 2023 • 3 min read
•
•
Adalytics Research asks, 'Are YouTube advertisers inadvertently harvesting data from millions of children?'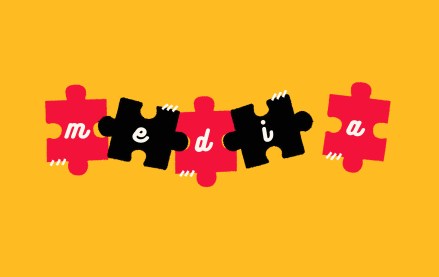 August 17, 2023 • 10 min read
•
•
Publishers' Q2 earnings reveal digital advertising is still in a tight spot, but digital subscriptions are picking up steam.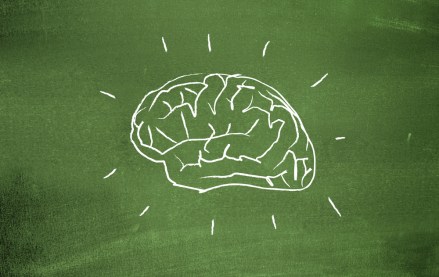 August 17, 2023 • 5 min read
•
•
Experts reflect how the failures of social media and online advertising can help the industry improve the next era of innovation.