Cheat Sheet: Axel Springer continues quest for premium audiences with $1 billion acquisition of Politico
August 27, 2021 • 5 min read
•
•
Photo Credit: Ivy Liu
Axel Springer is spending about $1 billion for 100% ownership of Politico and its sibling publications, E&E News, Politico Europe and Protocol, according to a source familiar with the deal, bringing the German-based media company's operations further into the U.S.
This deal comes six years after Axel Springer paid $450 million for Insider, which later brought newsletter publisher Morning Brew into the fold when Insider acquired majority stake in the company at the end of 2020 through an all-cash deal worth $75 million.
Despite all being owned by the same company, Politico, Protocol, Insider and Morning Brew are expected to operate independently of one another, according to a source familiar with the deal. And each of the brands' management structures will remained unchanged, according to a memo that was sent out to staffers Thursday morning and was shared with Digiday.
What appears to be shared between all of the brands, however, is their premium, professional audience, which ranges from an entry level demographic at Morning Brew up to higher net worth individuals at Politico. Not only does this audience provide a good deal of reader revenue from the brands, but it is an appealing group to advertisers who will now be able to access them at scale.
"There's a certain type of audience, the premium b-to-b type, that Axel Springer has clearly shown an interest in targeting in terms of the type of content they have with Insider or Morning Brew," said Justin Eisenband, managing director of corporate finance in the Telecom, Media & Technology division at FTI Consulting.
Politico's audience only spurs this interest forward.
Axel Springer did not reply to a request for comment ahead of publication.
The key details:
If the acquisition passes regulatory hurdles, the deal will close in the fourth quarter.
Politico is regularly a profitable business. Between Politico U.S. and Politico Europe, the company earned $200 million in revenue last year.
The 18-month-old tech site Protocol earned significantly less than Politico did last year in what could amount to being considered "a small rounding error," according to a source familiar with the business. The site is on track to also reach profitability, but is still in the investment stage.
Robert Allbritton, who currently owns Politico, Protocol and E&E News, will remain on as publisher for those titles at Axel Springer.
Politico and Axel Springer first partnered together in 2014 to co-launch Politico Europe, where the two companies shared a 50-50 split in revenue. Politico Europe became profitable in 2019, according to a source familiar with the company.
Allbritton and Axel Springer CEO Mathias Döpfner have gone back and forth on variations of this acquisition since they began working together in 2014, but the latest round of discussions that ultimately led to signing the papers began in mid-June of this year and rapidly gained steam in July, said a source familiar with the deal.
According to the memo sent around to staffers, the day-to-day will not change for any of the Allbritton-owned titles for an indefinite period.
During the Q&A portion of a staff meeting on Thursday morning, an attendee recounted to Digiday that another staffer asked about layoffs and Döpfner responded by saying "we're not in the cutting mode, we're in the growing mode." Döpfner added that he wants to invest in Politico and will add jobs rather than cut them.
Protocol has recently been growing itself and currently has about 30 open roles, for which a source familiar with the company said, they are actively looking to fill.
The big picture
While Politico Pro has a high value proposition and Döpfner will be looking for opportunities to scale and broaden that subscriber base, Politico's overall diversified revenue stream is what appealed to him, according to a source in the staff meeting.
Insider, Morning Brew and Politico represent "different levels of monetization of the b-to-b subscriber, but it's certainly a premium strategy where they're attracting a premium paid audience or premium advertisers that want to reach that premium audience," Eisenband said.
That said, about half of Politico's revenue comes from its premium subscriptions business, Politico Pro, where the subscription prices sit in the high four-figure range, according to its subscribe page. Many of the subscriptions are paid for by companies for groups of employees in an enterprise subscription model, pulling from a corporate budget, versus a personal budget, enabling the higher price tags.
"As opposed to some recent digital media acquisitions, Politico is further down the road in terms of the news industry's shift toward consumer revenue. With such a strong subscription business, it clearly would make an attractive target for any publisher seeking to grow share of consumer revenues as part of a portfolio," said Eisenband.
Compared to the other U.S.-based brands in the Axel Springer portfolio, Politico's subscribers may be willing to pay more, but each audience base contributes to the scaling up of the company's professional, b-to-b reach — something appealing to advertisers as well.
In the staff meeting, Allbritton and Döpfner "talked about the value of having impactful, non-partisan journalism that's available through an ad-based sponsorship model as well and that being a real distinguishing factor for Politico," said a source present at the meeting.
All of Axel Springer's content, paid or not, is considered premium content by the company and therefore the entire portfolio could be scaled for big ticket advertisers like Facebook or Amazon, Eisenband said.
What to keep an eye out for
Politico Pro is very much a business-to-business subscription product, but some speculate whether or not Politico will follow a similar path as Insider and take a more business-to-consumer approach under Axel Springer.
According to a tweet from The Washington Post media critic Erik Wemple that documented reports from the company meeting, Döpfner said it is unlikely that paywalls will be installed on free content at Politico as he is "from Berlin. We don't like the concept of walls."
"I am curious to see if Axel Springer does try to bring a portfolio approach to this where you can get premium content at Politico, you can get premium content at Insider and use Morning Brew as a funnel to that," said Eisenband, adding that there are opportunities to move the broader professional audience down the pipeline from Morning Brew to Politico.
Protocol is still working on what its subscription model will look like, which president Tammy Wincup said in an interview from January this year, would happen within two years.
Putting other rumors to bed
In May, it was reported Axel Springer was in talks to acquire Axios, which was seeking between $400 million and $450 million — the same price tag for Insider in 2015.
Due to a lack of revenue diversification at Axios, however, the deal did not go through, said a source familiar with those negotiations.
https://staging.digiday.com/?p=424196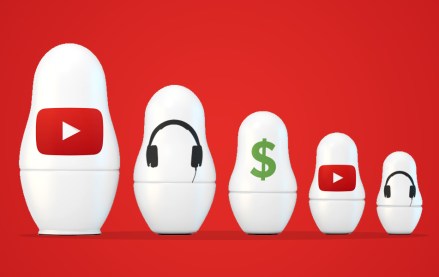 August 17, 2023 • 3 min read
•
•
Adalytics Research asks, 'Are YouTube advertisers inadvertently harvesting data from millions of children?'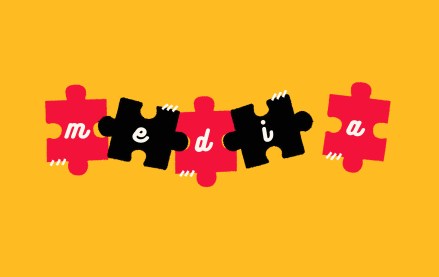 August 17, 2023 • 10 min read
•
•
Publishers' Q2 earnings reveal digital advertising is still in a tight spot, but digital subscriptions are picking up steam.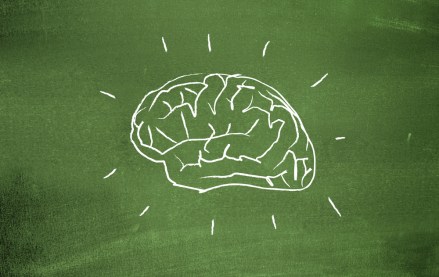 August 17, 2023 • 5 min read
•
•
Experts reflect how the failures of social media and online advertising can help the industry improve the next era of innovation.