More than 200 executives from top publishing companies gathered this week at the Digiday Publishing Summit in Vail, Colorado, where they addressed the biggest challenges facing digital media. During town hall-style meetings and working groups, attendees focused on platform publishing, scaling video, new revenue streams and more.
We asked them to identify their biggest issues on their minds, and used the results to come up with an overall mind map of the summit. With publishers seeking revenue streams outside of advertising, getting audience members to pay up occupies most of their collective minds (30 percent). The next-biggest issues cited were latency and talent (20 percent each), followed by user experience and vendors (15 percent).
Here are the candid thoughts they shared on those and other topics during the three-day summit. (These discussions were on the record, only without attribution of names and companies.)
Verification and viewability issues
"Agencies are demanding that we pick up the fees for [third-party] verification services. They used to be part of the agency's fees. Now we're responsible for paying for DoubleVerify, Nielsen, Moat and other fees that are tied into it."
"At our company, we have three different [third-party verification] companies that we use, and rarely do they match. And all of our advertising partners are going to use another set of companies. The biggest issue that comes out of that is you end up paying double and ultimately it's going to reflect on our CPMs."
"My favorite thing is when you have creative wrapped in a verification vendor and it doesn't serve at all, and then when you unwrap it, it serves just fine. When you go to agencies or vendors, they'll say, 'Oh, no, it served just fine,' or there's a bunch of finger pointing."
"Organizations meant to reduce taxes have put another roadblock in the lane. It's just another middle man. Why do I have to say I'm verified? Shouldn't I just be verified? And why do I have to pay for it on an annual basis?"
"Viewability is seen as a publisher problem. Publishers have done a lot to optimize for viewability. The groups who complain are ad tech vendors and agency creatives. Unfortunately, there is no push or anything like that to get agencies and creative companies to fix viewability. Agency creatives will say, 'I'll never win an award for a static image.' So the incentives are misaligned."
Latency issues
"Latency is a huge problem because it's stuff we're not able to monetize. People have scrolled by at that point and we don't get paid."
"We're looking at tech to tell us who the big offenders are. Latency is absolutely a problem but it's not one that one publisher can solve on their own. There are so many areas of the business that create the problem."
"It's a threat to the editorial side of the business. Whether you're talking long-form, short-form or any other form of video, and people are watching in the app and it takes forever for the ad to load, we hear about it. People who spend millions of dollars making content want to know that it's running smoothly."
Instant Articles and Google AMP issues
"Two issues with Instant Articles and AMP: one is adoption. There are a lot of news folks who are deep into AMP and Instant Articles. Other people are not there yet. And you still have a latency problem where the page loads so quickly, the person is already two paragraphs down by the time the ad loads."
"Twenty percent of our content is in Instant Articles and that's based on how we can monetize. We have pushed back with Facebook since the beginning about the number of ad units they allow. We will only publish articles that have the correct amount of words and images. They have to match the monetization before we do 100 percent."
"We're only on AMP. We don't think the monetization was worth it on Instant Articles."
"If Facebook can't fix the monetization problem on Instant Articles, everyone will pull out. Eventually, they might open themselves up to more demand sources."
"Facebook wants Instant Articles to succeed but they're going to have plenty of content for their platform. They're not going to allow us to monetize it that much more than it is today."
"Facebook is in the 2007 era of where Google Search was [in its maturation process]. It's OK and it sort of knows where it wants to go but you have no idea the big things Facebook wants to do. By now, you know what's going to happen on Google. There might be some earthquakes here and there but no big changes. Facebook might still have some major shifts underneath it."
The Trump effect
"Some agencies are asking us questions about how we can keep them away from hard news. It's not everybody, but enough are asking about it."
"The lead marketing guy at a client once walked in and asked if we cover politics. Our sales team said we don't. He turned to his team and said, 'Great, I don't want to be near politics. I don't want to choose sides.' They took money away from one of our competitors and gave it to us."
Video issues
"We're starting video from scratch, so it's figuring things out how all the pieces fit together. Where do we want the views to be counted — Facebook, YouTube? And how do we integrate it on our site."
"You have to have expertise. We have a lot of editors who are great are making content, but translating that into video content, it's very clumsy. So we're bringing in videographers who can help shape them and teaching them to be better at this."
"We need to monetize, and I'm trying to figure out how to do it on brand. Video is the most expensive content you're going to produce, and it's the most intrusive. If we have a sponsor, integrating it is a pain in the ass. It becomes very hard to make this content relevant and cost-effective. Everyone's thinking more video, more video. If you're a high value site, you're just going to throw a lot of garbage at people."
https://staging.digiday.com/?p=230131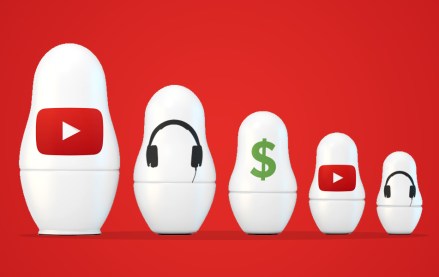 August 17, 2023 • 3 min read
Adalytics Research asks, 'Are YouTube advertisers inadvertently harvesting data from millions of children?'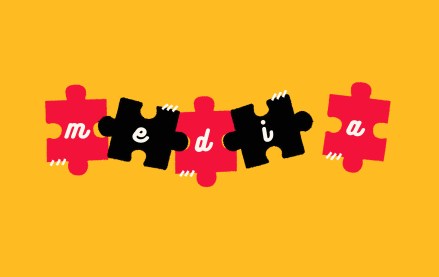 August 17, 2023 • 10 min read
Publishers' Q2 earnings reveal digital advertising is still in a tight spot, but digital subscriptions are picking up steam.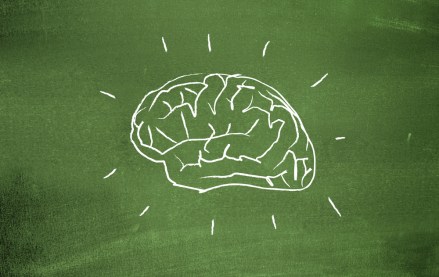 August 17, 2023 • 5 min read
Experts reflect how the failures of social media and online advertising can help the industry improve the next era of innovation.