For BuzzFeed's business, revenue growth but more competition and pressure to diversify
February 1, 2019 • 7 min read
•
•
It's a tough time for BuzzFeed, which has undergone a significant round of layoffs in an effort to build a more sustainable business. And yet BuzzFeed's business is growing. The coming challenge for the company is not only in reducing a large cost base — the recent cuts mostly impacted its various content operations — but also dealing with a new reality in which BuzzFeed is facing more competition from other large entertainment sites and platforms and the fact that it's no longer in "growth mode" anymore.
BuzzFeed's recent round of layoffs cut deep: with the company's workforce of 1,450 employees shrinking by 15 percent. The cuts were made to help the publisher be more consistently profitable, BuzzFeed CEO Jonah Peretti said in a memo.
But BuzzFeed's layoffs had a minimal impact on the ad sales team, according to a company spokesperson. The company, which has flirted with profitability over the years, reportedly hit $300 million in revenue last year. Overall revenues grew by double digits, said the spokesperson, who declined to comment on specific revenue figures.
Revenue growth is being driven by BuzzFeed's decision to move beyond its initial mantra of all-native advertising. In 2017, the company finally embraced programmatic and display ads. Last year, BuzzFeed sold a show to Netflix (which has since been canceled) and a documentary film to Hulu, among other long-form video projects in development with streaming platforms, TV networks and film studios. BuzzFeed has also found ways to merge its growing commerce operation with advertising, leading to $50 million in sales in 2018.
And the ad business continues to grow with more dollars and clients in 2018 than the year prior, said Lee Brown, chief revenue officer of BuzzFeed.
"When I started four years ago, the ad business was one product — we have diversified that tremendously to include not only lists but quizzes, rich media, video that's distributed across platforms, programmatic," said Brown. "We're also building in our commerce team and affiliate team, which is allowing us to offer performance-based marketing that complements our native business and programmatic business."
Brown declined to comment on what profits BuzzFeed saw through its $50 million in branded commerce sales. Commerce is notoriously a low-margin business, though a BuzzFeed spokesperson said the company's commerce business is relatively high margin. Brown said the company expects to grow its commerce revenue stream "significantly" in 2019. Brown also said that "80 percent of clients are "buying more than just native from us."
But as BuzzFeed grows its ad product offerings, the company also becomes less specialized when compared to other large entertainment- and news-centric publishers such as Vice Media, Vox Media and Insider Inc — all of which also offer programmatic, social and long-form video and commerce.
Some ad buyers said that new BuzzFeed ad products — especially programmatic video and display — make them less incentivized to do branded content or custom integration deals with the publisher.
"There's still a demand for [BuzzFeed's] custom video from clients, but the volume remains in pre-roll," said Paul Marcum, CEO of social ad agency Big Finish Digital. "They can do both. But as someone who was one of the earliest advertisers on the platform — and saw their ability to do great branded content and custom integrations — once they made their inventory available through programmatic, that's how people started buying. BuzzFeed has become another similar destination to many other entertainment sites right now."
"A few years ago, we were doing some custom integrations with their site, including content creation, but these days our activity is limited to [private marketplace] video deals," said Kaitlyn Boulos, vp of marketing for MDC Partners-owned Varick.
Video CPMs in BuzzFeed's private programmatic marketplace are in the "teens," Boulos said. "They are fairly priced for what you're getting — cheaper than The Wall Street Journal but more expensive than longer-tail sites."
All of Varick's work with BuzzFeed now goes through the publisher's PMP, with roughly 60 percent of the buys going toward video inventory.
"Perhaps BuzzFeed was a bit late to the game getting into programmatic, which hindered the ability to buy for companies like us," said Boulos. "We want everyone to be programmatic. I understand the need to make something feel super special and unattainable, but that's not how audiences and marketers see most platforms — and you can still command decent pricing [in programmatic]."
Programmatic "is a material part of the business," said Brown, who declined to break out how much programmatic is responsible for overall ad revenue. "We're also not materially seeing marketers going from native to programmatic. But it has enabled us to go to advertisers that are not investing in native content."
There is still demand for BuzzFeed's branded content — particularly around media brands such as Tasty. Brittany Rollheiser, director of digital investment at Mindshare, said the agency works with Tasty for several of its CPG brands, which are using formats such as hands-and-pans videos and shoppable videos to feature their products.
"We have used Tasty as a way to connect with younger audiences who aren't currently buying our products," Rollheiser said. "They are putting skin in the game and including offline sales studies to showcase the effectiveness of branded content."
BuzzFeed's prices for native and sponsored ad content and integrations are competitive with top publishers in the market, according to media buyers. While prices will vary by different clients and deals, BuzzFeed's minimum ask for branded content deals, which would include production services provided by the publisher, is around $125,000, per two media buyers. This is in line with other prominent news publishers such as The New York Times, The Wall Street Journal and Bloomberg, which generally have minimums in the range of $100,000, according to one of the buyers.
BuzzFeed declined to comment about its ad pricing and branded and commerce deal structures.
Ad buyers in general said they don't expect the layoffs to have any immediate impact on how much they spend on BuzzFeed.
"For those who might be concerned about the changes to [BuzzFeed's] business, there might be an awkward phase," said Marcum. "But at the same time, we have yet to see anything that would truly shift the narrative, say, like a drop in perceived quality of content, a reduction in brand safety on BuzzFeed or a drop in traffic. If the end-user does not see the impact of a reorg — at least outside of the New York media and marketing bubble — it's not going to be seen by advertisers much, either."
It's clear that BuzzFeed has achieved a certain level of audience and revenue scale in the digital publishing market. BuzzFeed reached 64.2 million unique visitors in December 2018, a number which has remained relatively flat when compared to January 2018, according to Comscore.
But is there a clear differentiator for BuzzFeed that would help it beat a competitive publisher on a branded content deal? Buyers said it comes down to the pitch, the idea and the execution. And, with Comscore numbers remaining relatively flat, has the audience also peaked for BuzzFeed?
Rollheiser and Boulos said they expect to spend about the same amount of ad dollars on BuzzFeed this year when compared to 2018.
"They have more competition — we're kind of watching what's going on in the Reddit world, albeit their audience is more niche than BuzzFeed's," said Boulos. "BuzzFeed's brand still holds cache and they still have decent reach — I would put them in the top 10 to 15 percentile — but there are other strong contenders for our brands, which will only further fragment media dollars."
Brown, meanwhile, said he remains confident about BuzzFeed's ability to grow the ad business — along with other revenue areas.
"You can buy reach anywhere, but the relationship with the customer and the engagement that we can offer, [that's something] you can't get elsewhere — it's really hard to do what we're doing," Brown said. "We feel good about our renewal rate."
When asked what BuzzFeed's renewal rate is with advertisers, Brown laughed and said, "I'm not going to tell you the renewal rate."
https://staging.digiday.com/?p=320711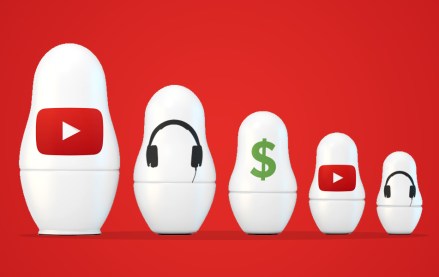 August 17, 2023 • 3 min read
Adalytics Research asks, 'Are YouTube advertisers inadvertently harvesting data from millions of children?'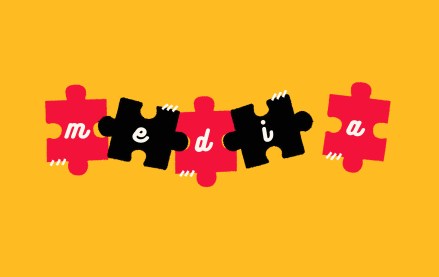 August 17, 2023 • 10 min read
Publishers' Q2 earnings reveal digital advertising is still in a tight spot, but digital subscriptions are picking up steam.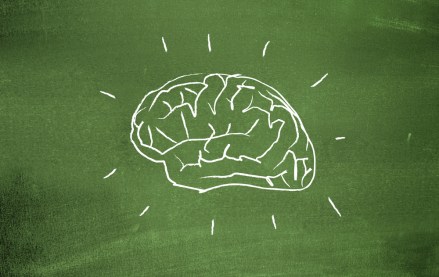 August 17, 2023 • 5 min read
Experts reflect how the failures of social media and online advertising can help the industry improve the next era of innovation.