Back to Basics: Laura Brown takes an unexpected approach as InStyle EIC
March 30, 2017 • 6 min read
•
•
"I have an acronym: BFM. Bad fashion movie. I don't want to act like I'm in a bad fashion movie," says Laura Brown, flopped on a couch in a fishbowl meeting room in the middle of the InStyle office. "You know what I mean? 'You're out! Get out!'" she demonstrates, gesturing for me to exit. "I'm not that girl."
For anyone familiar with Brown (including her 170,000 fans across Twitter and Instagram), that goes without saying. Though just six months into her role of editor-in-chief of InStyle — she left Harper's Bazaar, where she was executive editor, to replace Ariel Foxman, who abruptly resigned — she is well known in the fashion industry, thanks in large part to her atypical laid-back style and standout sense of humor. In short, she's no cliché.
"I'm still an Aussie fangirl who came to New York, and I still need to be reminded that I can get car service," she says. "The fact that I have any sort of weight in the industry that I've been obsessed with my whole life is thrilling."
Throughout our 45-minute chat, she repeatedly expresses her gratitude to those who have "turned up" for her, including the 12 new advertisers who came onboard for her first issue (Céline, Bottega Venetta and Fendi , for starters) and the InStyle staff who "rallied." The latter suggests fear of a mass exit when she interrupted the status quo with new staff members (including site director Ruthie Friedlander), new policies (the print team now attends digital meetings, and vice versa) and shuffled responsibilities.
"I was like, 'I have things I want to do. Do you want to come and do them with me? Cool!' That's it," she said. "99 percent were on board."
So far, many of these "things" have come to fruition: a revamped instyle.com, new sections in print (April, the second cover-to-cover issue she helmed, just hit stands) and built out video content, to name a few.
"None of this is about my ego," she says as she describes InStyle's transformation. "It's, 'Look at what we've done together!' And it's really exciting. No complaints here."
How are you adjusting to your new role?
I kind of came in here like a hurricane. I had so many ideas. And now I'm constantly vibrating. I will just be lying there at night, and I'll be, 'Ooh, a headline!' or 'Ooh, a story!' You're like an engine, you know? It's just so nice to have an outlet to express yourself.
What was your first idea for the mag?
I'm basic. I am literally the basic B of editors. I was just like, 'This magazine's InStyle. And everything in it should be in style — it doesn't matter if it's a shoe or a lady, or a lady in a shoe.' That's what I was clear about from the beginning, and that's what everyone responded to.
I've noticed you've got way more contributors.
I'm: 'You've got an idea? I want to know about it. If you're a model who styles or an actress who writes, do it for us.' Then they have ownership of it and they're proud of it, and they promote it, and the world knows about it. Ivan Bart [president of IMG] said it feels like a social media magazine now, and I like that.
The April 2017 cover of InStyle
It definitely has a different feel.
I'm just going with my gut. Last Friday, I was like, 'We need to find five women from the ACLU, and we need to shoot them. We'll put it in April and just call it, 'They're here to help.' It will be the first time InStyle has ever done anything like that. We've got to be reactive, and we have to show what land we're in. It's can't just about celebrities in cashmere living in Malibu.
Have you experienced any roadblocks?
I had to go, 'Hey, photographers! Hey, model agents! I'm new. I'm gonna do something different here.' And some of them were like, 'OK.' And some of them were like, 'Let's see what you do first.' We're all in sales: 'Believe in what I'm doing.' But you've got to work for it. You've got to work your bloody ass off. There are no laurels to rest on. This isn't the '90s.
What has the reader response been like?
It's funny — there is a generational divide. You'll go on Instagram, and all of these people are like, 'Oh, my god! I love this,' 'I love that.' But then, you'll get 10 letters that are like, 'What have you done? Yours, Angry in Canada.' They're so mad at me. The fact that they've written to letters@instyle.com just says everything. But I don't discount them. I just say, 'Stay with me.'
Has staying active on your own social channels become more important?
It's so important for anyone, in any position. It's like editing the magazine of your life. For me, it gives me a certain currency: I am a fashion editor who makes jokes, eats spaghetti, gets headaches because I have too much wine … I'm a real girl! Frankly, a lot of my bosses will tell you that a large part of my being hired here was because of that part of my persona.
How does your work persona compare?
I am not hierarchical in any way. If somebody has a great idea, then go do it. Sometimes you go into a new culture, and it's like, 'No, I do that!' But I give the work to the people who are going to be the best at it and are going to love it the most. It always ends up working out.
What's your take on print content vs. digital?
People overthink it. They're two halves of the same delicious pie. I don't care what the idea is — it's just got to turn up in one of these places. There's still a bit of snobbery in some of the older-school brands. I love print, but something's not lesser because it's online. I still hear, "We'd love a quarter page in the news section." I'm like, 'Dude, we can give you a page online. What is your issue?'
Do you think there will always be a place for print?
There's room for both. I know I don't want to look at a bloody device all day, and I hope that's the same of 'the young people,' I say in my old-lady voice. I think you've just got to reflect the times you're in, and you'll always be relevant.
Where do you see this going?
I want to make InStyle a cohesive brand, and create a world where everyone can feel comfortable, participate and get stimulated, and that doesn't scare them. Wherever we are — YouTube channel, wherever — I want people to feel like they can participate. I want it to be like a party that everyone's invited to. Without a hangover.
https://staging.digiday.com/?p=229629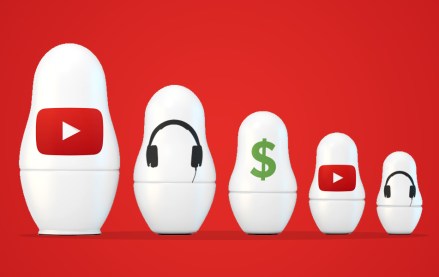 August 17, 2023 • 3 min read
Adalytics Research asks, 'Are YouTube advertisers inadvertently harvesting data from millions of children?'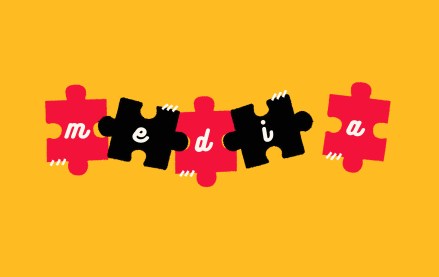 August 17, 2023 • 10 min read
Publishers' Q2 earnings reveal digital advertising is still in a tight spot, but digital subscriptions are picking up steam.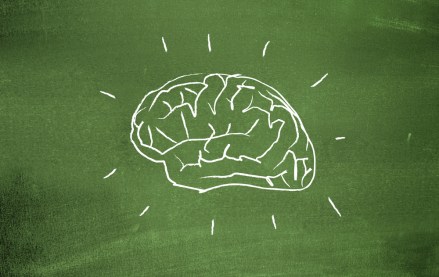 August 17, 2023 • 5 min read
Experts reflect how the failures of social media and online advertising can help the industry improve the next era of innovation.