Inside Facebook's push to convince small businesses of Apple anti-tracking doom
April 1, 2021 • 13 min read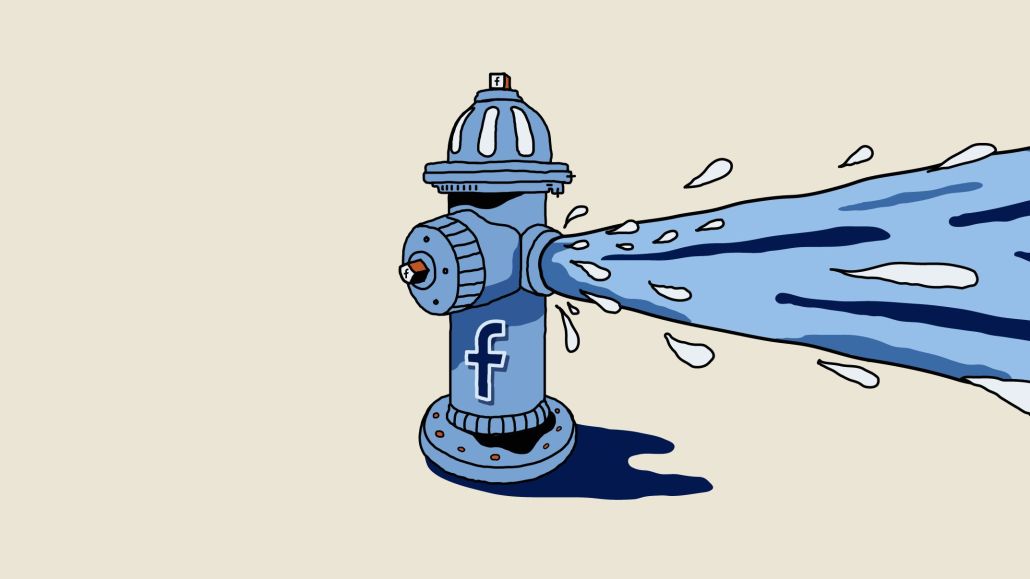 Ivy Liu
Helen Annette Njau, Esq. knew nothing of how an update Apple will make to its mobile operating system might affect her small business until she heard about it directly from a Facebook representative back in November.
"I got a message from a Facebook person saying, 'Do you want to chat for a second?'" said Njau, co-founder of House of Takura, which makes bags from vibrantly printed fabrics sourced in Kenya and Tanzania.
By December, Njau was convinced the changes would be detrimental to her business. A former lawyer, she complained to the Federal Trade Commission's Technology Enforcement division and also suggested to members of the Leaders Network, a private Facebook group for small business owners with 1,300 members, that they might do the same. An investigation by that very FTC division led to the agency's ongoing antitrust lawsuit against Facebook which the company hopes to have dismissed.
In a highly anticipated change expected to happen this spring, Apple will require apps like Facebook to get people's express permission allowing them to track individuals across other apps. Njau said she worries that after Apple flips the switch, she will have a harder time reaching Apple users. "I want to be able to be given a chance to grow. I don't want my cost of acquisition to go up," said Njau, who budgets $100 per day for Facebook ads — way up from the $250 per month she spent last year.
A few days before Njau made her appeal to the Leaders Network in December, Facebook began running a series of full-page ads in national newspapers. The ads claimed that small businesses were worried about the impending Apple change. "Many in the small businesses community have shared concerns about Apple's forced software update which will limit businesses' ability to run personalized ads and reach their customers effectively," stated the ads, which promoted Facebook's #SpeakUpForSmall campaign page. "We stand with you," Facebook assured. Apple did not respond to a request for comment on Facebook's campaign by press time.
When Digiday asked Facebook about the campaign, the company suggested an interview with Njau, who has received a $2,500 grant and $1,500 in ad credits from Facebook and was featured in a recent Facebook spot touting the benefits of personalized ads. She said the only place she advertises her line of African print luggage and handbags is on Facebook and Facebook-owned Instagram. In addition to selling her products on her e-commerce site, she offers them in a Facebook shop. Njau said she was not paid by Facebook to support its anti-Apple efforts.
Apple's changes will affect any business accustomed to targeting ads on Facebook to people who have visited their websites or measuring whether someone who saw a business's ad on Facebook purchased a product or service from that business outside of Facebook. Depending on the portion of Apple users who opt-out from tracking by Facebook and other app providers, there could be significant gaps in the information that businesses use to decide how much money to spend on Facebook ads.
As larger digital advertisers and app publishers brace for potential fallout if Apple users opt out en masse from cross-app tracking, Facebook has tried to convince the world that the millions of small businesses on Facebook are equally concerned or should be. But whether small business owners are actually worried about Apple's tracking update — or even cognizant of it — might depend on how reliant they are on Facebook.
A codependent relationship
"Facebook is in the business of small business," wrote Facebook COO Sheryl Sandberg last year when unveiling the company's State of Small Business Report. Indeed, Facebook has actively courted small businesses for at least a decade. The company in 2011 announced a partnership with the National Federation of Independent Business and the U.S. Chamber of Commerce to distribute up to $10 million in ad credits to small businesses. As pandemic lockdowns struck small businesses in 2020, the company made $100 million in grants available to them, $40 million of which was reserved for the U.S.

Combined with those free ad trials, grants and tools tailored specifically to small businesses, the ease of Facebook's self-serve ad system and narrow targeting options have hooked lots of entrepreneurs who never had an online presence until they created a Facebook page. Last July when big brands boycotted Facebook, smaller businesses stayed, helping Facebook stay afloat. Davis Jones, managing director of media services at The Many told Digiday at the time, "We have clients where their whole business is Facebook and taking a month off would decimate them."
But it's a codependent relationship. According to Deutsche Bank, 76% of ad spending on Facebook's platform as of April 2020 came from performance advertisers, many of which are assumed to be small businesses. Today there are 200 million businesses on Facebook globally, 10 million of which actively advertise there, according to Facebook, which does not break out the number of small businesses on the platform.
Ironically, despite all its blustering, Apple's tracking limitations could actually work in Facebook's favor if it pushes more businesses to do as Njau has by setting up Facebook shops to sell their products and services directly on the platform. In a March 2021 discussion in venture capital investor Josh Constine's PressClub Clubhouse room, Facebook CEO Mark Zuckerberg said, "I think it's possible that we may even be in a stronger position if Apple's changes encourage more businesses to conduct commerce on our platforms, by making it harder for them to basically use their data in order to find the customers that would want to use their products outside of our platforms."
'Amplifying our voices'

BuzzFeed reported some Facebook employees questioned what seemed like a ploy by Facebook to use small businesses as pawns to propel its own profit-driven motives, while simultaneously pitting a competitor against small businesses — the heart and soul of an American economy already hurt by the pandemic. "I don't think they're using us [small businesses]. I think they're amplifying our voices," said Njau regarding Facebook's Apple message.
"When we first heard about [Apple's tracking update], my stomach sank," said Monique Wilsondebriano, who with her husband runs burger marinade and sauce maker Charleston Gourmet Burger. "I volunteered to help spread the word," she said. Wilsondebriano is another small business owner Facebook suggested Digiday talk to for this story; she and Njau are the only two people interviewed for this story whom Facebook introduced.
Unlike some business owners, Wilsondebriano said she didn't hear about the impending Apple change first via Facebook, but rather through various marketing newsletters and groups. "We're terrified this could disrupt everything," she told Digiday. Her company's sales projections are directly linked to the amount of money they spend on Facebook ads, which helps forecast the amount of sauce ingredients and supplies they'll need in stock. "Right now, if we run an ad, we can do projections," said Wilsondebriano.
Wilsondebriano considers herself to be in Facebook's inner circle of small business owners. Charleston Gourmet Burger has received grant money from Facebook and is part of its Small Business Council, a select group of around 60 businesses Facebook taps to help improve its entrepreneur-aimed tools. Wilsondebriano said she finds it disheartening to know that people think Facebook has an ulterior motive in its campaign targeting Apple. "We also do have a relationship with working with Facebook," she said.
Outside the inner circle
But not every small business gets the special treatment Njau and Wilsondebriano have received from Facebook. In 2018 Facebook blocked ads depicting people wearing apparel made by Slick Chicks, which makes adaptive intimates for people with disabilities or limited mobility. The social platform even prohibited links out to the small business's website for a period of a few weeks. Rather than responding to Slick Chicks' inquiries about the ban in a personal manner, Facebook sent only automated notifications about the ads violating its community standards, according to Helya Mohammadian, CEO and founder of Slick Chicks. "It was really shocking as a small business who they claim to be looking after," she said.
Since then, the brand has shifted more than 50% of the money it had been spending on Facebook elsewhere, primarily to Google, Mohammadian said. She told Digiday she recognizes that Apple's opt-out notice is likely to affect her company's ability to target people with ads and to measure the results of her campaigns, but she commended the decision as one that benefits the privacy of her customers. "We know that we might lose some data and analytics in Facebook, but we look at it as something that's positive for the consumer," Mohammadian said. Facebook declined to comment about Slick Chicks and its experience on the platform.
Some tech industry observers and privacy advocates described Facebook's stance against Apple's moves — which Apple portrays as privacy-forward — as cynical and even anti-privacy.
"I don't think we are anti-privacy in any way, shape or form," Facebook's vp of product marketing for business products Graham Mudd told Digiday. "In fact I think the kind of data that Apple's policy is looking to control access to is exactly the kind of data that we have tried to make very transparent in our off-Facebook activity tool which we launched well over a year ago." The company offers its users a summary of activity that businesses and organizations share with Facebook about their interactions, such as visits to other apps and websites, and allows them to disconnect their accounts from that tracking and clear their off-Facebook data history.
Meanwhile, some small business owners remain unaware of Apple's tracking changes. "This is the first I've heard of it," said Kana Hinohara Hanson. A Japanese-American, Hinohara Hanson and her husband operate a small purveyor of sake and Japanese prepared foods called Fulamingo (named to reflect the Japanese pronunciation of flamingo). They only started running ads this January — and only on Facebook and Instagram because that's what a marketing consultant suggested. She said she doesn't know where else she'd advertise if Apple's cross-app tracking disruption reduces the effectiveness of Facebook ads. "I guess my instinctual feeling is, like well, maybe I don't put any more money into marketing anymore," she said. Instead, she said she might focus more on creating organic posts for Instagram.
Some representatives of small business groups and others who consult with small businesses whom Digiday spoke to for this story also said that the Apple update is not on the radar of many entrepreneurs. "I have worked with probably fifty or more businesses this month individually and in class settings," business coach Sean Harry told Digiday in late February. "Nobody has said anything about this to me. It has never come up."
Will Cervarich, owner and general manager of Betsy and Iya — which makes jewelry that it sells in its brick-and-mortar shop and online — said the same. "I have a lot of colleagues in small business retail, and no one has complained or expressed concern" about Apple's tracking change, he said.
Representatives from two small business groups Digiday spoke to who did not want to be named in this story also said they had not heard about members discussing the Apple change. One of the representatives said, "If you're a mom and pop that's facing closures, this isn't an issue to you."
Education, advocacy (and talking points)

Facebook has been trying to make Apple's anti-tracking change an issue for mom-and-pop shops, however.
Sometime in late 2020, independent novelist Ray Keating saw a notification from Facebook on his Facebook page regarding Apple's changes, he recalled. "It caught my attention just because the [Facebook] ads have made a real difference in terms of book sales," said Keating, who spends a few hundred dollars a month to promote his fictional series about a former Navy SEAL and CIA agent-turned-pastor called Stephen Grant. Keating isn't sure whether the Apple change will affect his book sales, but he said Facebook ads have helped him sell titles such as "Warrior Monk," "The Traitor" and his most recent, "Vatican Shadows."
Facebook's effort goes far deeper than notifications and newspaper ads. The company also created a #SpeakUpForSmall toolkit aimed at small businesses that's one part education and one part advocacy blended with a dose of alarmist doom. "Small businesses like mine don't deserve to be punished by Apple's update," declares a printable sign that Facebook coaches small businesses to display and that is included in a toolkit document labeled "instructions." The sign includes other talking points like, "I built my business with personalized ads. Apple's update will hurt them and my business." The kit even features digital stickers and frames to add #SpeakUp flair to Facebook and Instagram posts and stories.

Amid pressure from antitrust regulators and legislators blaming its algorithmic systems for amplifying extremist speech and disinformation, Facebook is incentivized to broadcast the benefits that its platform brings to small businesses. Not only does the strategy spotlight the potential ripple effects that restrictions on its business might have, it helps counter the negative narrative around its role in society.
But despite all its talking-points, signage and volunteer ambassadors, the campaign shouldn't be construed as political campaign-style astroturfing, Facebook's Mudd told Digiday. Instead, he said the goal of #SpeakUpForSmall "was to provide small businesses with an opportunity to share their voices on the issue if they want to. It was basically education and advocacy," he said. "My team is largely focused on support and guidance."
Facebook has published educational resources to help small businesses navigate Apple's tracking update. For instance, because the changes will limit the number of conversion events per website domain, it encourages advertisers to verify their domains to establish which account has the authority to configure and prioritize those events. It also recommends that businesses update to Facebook's SDK for Apple iOS 14 which supports Apple's SKAdNetwork API and enables measurement for app install ads.
'Not all messages can reach all people'

Apple's tracking update isn't the only thing disrupting small businesses on Facebook. Some small business owners complained that Facebook's own changes have thrown a wrench in their efforts for years.
Companies have spent more and more money on boosted posts and Facebook ads to keep up with the decline in organic reach brought on by algorithm updates and the influx of additional businesses joining the platform. Facebook in 2016 updated its news feed algorithm to emphasize posts about friends and family, which led to suppression of posts from business pages. But even back in 2013, Facebook reportedly began notifying some marketers that companies' organic reach would begin to decline on the platform.
"Not all messages can reach all people," said Mudd. "As people engage with, like and follow more and more businesses, then the sort of, if you will, competition for [getting into] an individual's news feed increases over time."
Before Facebook tweaked algorithms to boost the importance of posts from family and friends, jewelry maker Betsy and Iya "had a lot of engagement on Facebook and Instagram," Cervarich told Digiday. "It was a great way for us to stay in touch with our existing customers and deepen our relationships."
Eventually, that access to customers dissipated. "We were trying harder to get less and less engagement," he said. "It was a huge, huge time-suck on the business." Cervarich calculated that since 2010, Betsy and Iya spent between $230,000 and $300,000 on Facebook and Instagram marketing and advertising, including things like copywriting, content creation and marketing consulting to craft engaging content that would be deemed worthy by Facebook's morphing algorithms. He said the company spent $33,000 alone on direct payments to Facebook for ads and reach.
But it wasn't just the money, time and resources that factored into the company's assessment of Facebook, he said. The founders were troubled about spending money to advertise on a platform they believed was fueling societal ills such as increased depression and suicides, divisiveness and election interference. "They found outrage is a really good way to keep eyes on the screen and sell more ads," Cervarich said.
So, between June and September of 2020, Betsy and Iya didn't post anything on Facebook and Instagram or run any ads on the platforms. The result? "We didn't see a decline in revenue and we didn't see a decline in repeat purchases or awareness," Cervarich said. Since then, the small business has left Facebook entirely.
Correction: This story originally stated incorrectly that Betsy and Iya had spent $33,000 on the entirety of its Facebook and Instagram marketing and advertising efforts.
https://staging.digiday.com/?p=408499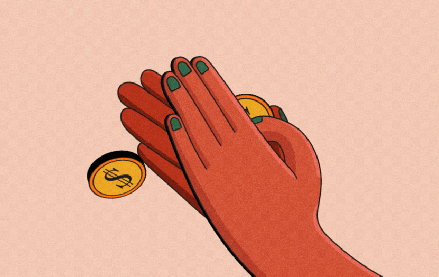 August 18, 2023 • 4 min read
TikTok has officially launched its new e-commerce platform, TikTok Shop, earlier this month on August 1. Using the new e-commerce platform, brands and creators can sell products directly on the platform, potentially creating new revenue streams, and tap into the short-form video platform's growing popularity.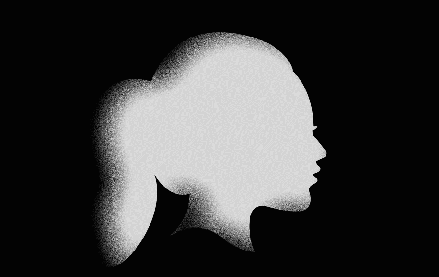 August 18, 2023 • 4 min read
While the influencer industry might sound exciting and like it's full of opportunities, one marketer can vouch for the horrific scenarios that still take place behind the scenes.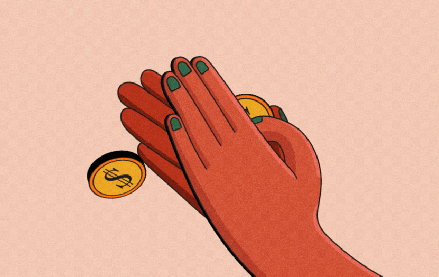 August 18, 2023 • 3 min read
After a tumultuous 12 months, marketers are getting a clear picture of how they really did during a time of true uncertainty. And, as it turns out, it wasn't all that bad.