As Facebook pushes a replacement for its increasingly weak tracker, advertisers weigh privacy risk and reward
August 23, 2021 • 8 min read
Ivy Liu
Facebook's tracking pixel is a ubiquitous-yet-invisible presence on sites across the web. But Facebook wants advertisers to trade it in for a newer model of monitoring people's online behavior and connecting it with the ads running on its platform.
Facebook's two-year-old server-side conversion tracking method — known as Conversions API or CAPI — aims to give advertisers a means of getting around tracking obstacles. While it can't entirely circumvent new tracking barriers set up by Apple, CAPI is helping advertisers fill in some tracking gaps and delivering more refined data for measuring and optimizing ads, which helps them continue to do some of the retargeted advertising they're accustomed to doing on Instagram or Facebook.
As the pieces of the tracking data puzzle disappear, server-side tracking is helping Facebook "get parts of the puzzle back together," said Natasha Blumenkron, director of paid social at Tinuiti, an agency that specializes in marketing on Facebook and other big tech platforms.
In addition to helping advertisers view signs of ad performance otherwise obscured by Apple devices and browser-based ad blockers, Facebook's updated conversion tracking method also gives them more detailed information than Facebook's pixel. "We're actually getting better data than we were getting from the pixel," from the newer tracking method, said Ceilidh MacLeod, co-founder of digital consultancy Algae. While she is limited in the types of interactions she can track with the pixel, such as whether someone made a purchase, CAPI lets her "get super granular" by picking up on more specific actions such as whether someone clicked on a page or downloaded something, she said.
She said many of the small businesses she handles Facebook ads for, including her own healthcare and CBD brand called OEM, are just starting to test the technology in the hopes it improves their ability to see whether people bought something after being served an ad on Facebook.
But as Facebook touts new "Privacy Enhancing Technologies" — in part to convince government regulators, privacy watchdogs and everyday people that it respects data privacy — CAPI moves privacy decisions away from people and the browsers they control to brands and website publishers behind-the-scenes. Not only does the tracking tool need actual identifiable data like emails and phone numbers sent to Facebook in order to work — data some advertisers never shared with the company before — the process entices advertisers to share with Facebook what in some cases is a wider array of data than they may have in the past: on people's interactions in online and e-commerce environments as well as offline settings like retail stores and customer call centers.
"Server-side conversion tracking is shifting who is making those consent-driven decisions from the user in the browser to the publisher on the back end," said Drew Lanenga, chief data scientist at Lytics, a customer data platform that allows advertiser clients to set up Facebook's CAPI system. "The consumer has less control. And as technology puts people in less control, the responsibility falls onto brands," he said.
Facebook has offered CAPI to all advertisers since September 2019 as a supplement to — and eventual replacement for — its tracking pixel. Brand advertisers and agency execs Digiday spoke to for this story said Facebook is pushing advertisers to get on board with the server-side tracking tech, selling it as the shiny, new measurement data hot rod they ought to be driving. And some advertisers are responding. Over the last six months, "our analytics engineering team, multiple times per week are getting requests to help our clients with [Facebook] CAPI implementations," said Andrew Richardson, svp analytics and marketing science at Tinuiti.
"We're evolving our products to provide people with more visibility into and control over how their data is used for ads. This supports our efforts to collaborate with the industry on standards and to develop privacy-enhancing technologies, which will enable ad personalization while minimizing the amount of personal information we process," a Facebook spokesperson told Digiday.
Replacing pieces in the ad measurement puzzle
Other ad tech firms such as Mixpanel, TransUnion's Signal and Twilio Segment have introduced server-side conversion tracking products over the last few years and Google, in recent months, has more gradually rolled out some server-side conversion tracking capabilities. However, Facebook has a powerful influence on millions of advertiser choices, so the fact that, for nearly two years, the company has steered advertisers in the direction of server-side tracking that circumvents the browser has a big impact, said Tinuiti's Richardson. "What is driving a lot of the eyes on server-side tracking is because of Facebook," he said.
In general as cross-app tracking, the Facebook pixel and third-party cookies lose efficacy, "there is that break in the information loop for Facebook, which is why they are making a lot of noise" about using CAPI, said Farhad Divecha, founder of U.K.-based digital marketing agency AccuraCast.
While many advertisers have yet to implement server-side conversion tracking, those that have said they are detecting conversions they may have missed as a result of browser-based tracker deprecation. And, while Facebook's CAPI doesn't let advertisers completely get over walls Apple users can erect to evade trackers, the company does have a means of seeing around them. According to a Facebook spokesperson, if a Facebook or Instagram user opts out of tracking when using an Apple device, Facebook could use data gleaned through its server-side process about that user's off-Facebook activity to target personalized ads to them if it's been aggregated or de-identified first.
Switching to the server-side process "is critical for performance-based advertising on Facebook," because it replaces how Facebook has been able to track via web browsers through its pixel, said T.K. Stohlman, president of Autoscale.ai, which uses CAPI for Facebook ads the company runs to promote Fanprint, a collegiate sports apparel brand that customizes products for niche groups like nurses who are Kansas Jayhawks fans.
Getting set up to use CAPI requires varying levels of technical work depending on whether companies want to enable it in their Facebook-integrated Shopify store, through a data platform service such as Lytics or Segment or to connect Facebook's API to servers a company owns or manages, which may be more of an I.T. department burden. Either way, implementing the tracking process is "well worth doing," said James Parker, chief solutions officer of data and planning at digital agency Jellyfish, noting that the agency's clients that have set it up have right away spotted as many as 30% more conversions attributed to ads on Facebook show up as a result.
Opening the data floodgates

The method allows advertisers to track when exposure to a Facebook ad led someone to look at a product page, add a product to an online shopping cart, download a report, download a mobile app, open an email, use a chatbot or even when it prompted them to do things in real life like make a purchase at a physical store or show interest in a service while talking to a customer rep on the phone. If fully tapped, the server-side process opens the Facebook platform to a variety of sources that feed data directly to Facebook's servers via the Conversions API from servers that host an advertiser's or retailer's site or the platforms they use to track offline actions.
In turn, that data informs future ad targeting and optimization, enabling advertisers to continue doing what they've come to love Facebook for — retarget ads to people featuring a product they looked at — and allowing Facebook to build new audiences for advertisers to target people who are likely to have interest in those products.
"You don't have to open those floodgates, though" said Richardson," who said advertisers can choose solely to send Facebook email addresses or phone numbers to detect conversions. "The thing about CAPI is you as the brand get to choose what you put into it," he said.
Facebook stresses that no data is being shared through CAPI that advertisers couldn't share with the company before through its other tools such as its Offline Conversion API or App Events API. But CAPI requires a personally-identifiable data point like an email address, phone number or IP address in order to match the ad exposure to conversion events. And, while advertisers have been able to share that sort of personally identifiable data through Facebook's pixel, the browser-based tech does not need that information to confirm a conversion.
"In my experience, advertisers typically don't send names, emails or phone numbers through the pixel," said Ty Martin, founder of Facebook ad consultancy Audience Kitchen.
Server-side tracking keeps certain data out of the browser, especially sensitive data that advertisers want to make sure is secure. And Facebook's developer specifications for CAPI say that hashing, which protects data privacy during transfer from server to server, is "needed" when passing customer information including emails, phone number, birthdate, names, address or location information and gender.
Balancing risks of a 'boundary crossed'

But hashing won't be enough to convince some heavily regulated brands to switch, said Marilois Snowman, founder and chief executive architect of media tech consultancy Mediastruction. "A lot of the brands in healthcare and finance are going to be very wary of server-side conversion tracking due to regulatory and compliance constraints, and logistically it's a challenge because of the requirements of their third-party processors who manage conversions outside of the brands' owned web assets."
While Tinuiti's clients have shown increased interest in CAPI in recent months, Richardson said the majority of them are unwilling to take the risk of over-sharing with the platforms including Facebook. "They are thinking about the privacy risks of giving too much data to the platforms," he said.
Facebook requires advertisers sharing people's personal data with the platform to provide notice on pages using its trackers and links to opt out. However, advertisers aren't going out of their way to notify people specifically about data sharing with Facebook through CAPI, according to Jellyfish's Parker. Instead advertisers rely on existing privacy policies and terms and conditions that note that people's personal information might be shared with marketing partners, he said. Facebook users who want to opt out from data sharing via CAPI or other measurement tools can disable it through a multi-step process in their Facebook settings.
Facebook "has every intention to find ways to allow their customers to keep running ads," said Algae's MacLeod. But, with tools like server-side conversion tracking, "There could be a boundary crossed there, and we need to figure out how to properly monitor that and find the right balance," she said, adding, "I have to also consider [the people] on the other end of the ads, so there's a whole other side of this."

https://staging.digiday.com/?p=423605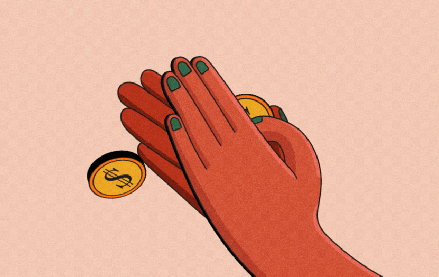 August 18, 2023 • 4 min read
TikTok has officially launched its new e-commerce platform, TikTok Shop, earlier this month on August 1. Using the new e-commerce platform, brands and creators can sell products directly on the platform, potentially creating new revenue streams, and tap into the short-form video platform's growing popularity.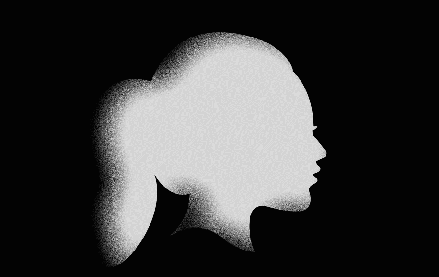 August 18, 2023 • 4 min read
While the influencer industry might sound exciting and like it's full of opportunities, one marketer can vouch for the horrific scenarios that still take place behind the scenes.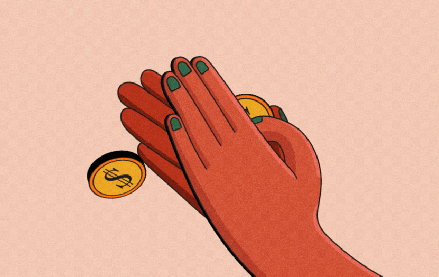 August 18, 2023 • 3 min read
After a tumultuous 12 months, marketers are getting a clear picture of how they really did during a time of true uncertainty. And, as it turns out, it wasn't all that bad.