Samsung pitches advertisers and streamers on ads that take over its smart TV platform
April 26, 2021 • 6 min read
Ivy Liu
Takeover ads are taking over the connected TV screen.
Samsung will debut three new ad products to its smart TV platform that are designed to give viewers' full attention to advertisers, the company plans to announce during its presentation at the Interactive Advertising Bureau's NewFronts event this year. Two of the ads are also intended to give media companies a new means of promoting their streaming services to Samsung owners, adding to a streaming discoverability trend with CTV platforms like Roku and Amazon similarly rolling out new ad products to tout programming on their platforms.
"Smart clients always want more space on the TV itself, and because we own the hardware and the operating system, we have the ability to create unique ad experiences so advertisers can engage their audiences, deliver interesting content and graphics," said Tom Fochetta, svp of Samsung Ads.
Audiences will have a hard time not engaging with Samsung's new 1st Screen Plus ad format. When a person first turns on their Samsung smart TV — provided it's a 2018 or later model — an ad thumbnail will appear in the first slot in the home screen menu. "We almost train the users to go there," Fochetta said. Hovering over the thumbnail will trigger the ad to expand on-screen and either display a static image or automatically play a video with the sound on. The ad format is only available to media and entertainment companies that will be able to use it to promote their streaming services, such as by running trailers for new shows or movies. 
Advertisers will have the option to buy out the ad placement so that everyone who turns on an eligible Samsung smart TV during a set period of time will see their ad, or they can target their campaign to specific audience segments via Samsung's audience data, which uses automated content recognition technology to track what opt-in audiences watch on its TVs and serve ads to people based on whether they watched "Monday Night Football" last season or stream a lot of sci-fi shows and movies. The 1st Screen Plus ad format is intended to seize on the struggle audiences sometimes face when turning on their TV but are unsure what to watch, according to Forchetta.
Samsung is not alone in rolling out new ad products to push audiences to find what to watch. Later this year, Roku plans to roll out a product called Roku Recommends, a brand-sponsored video that will feature a host highlighting shows and movies available across its CTV platform. Meanwhile, Amazon is testing a new self-serve option in the U.S. of its Sponsored Display ad format that inserts a display ad on its Fire TV platform's home screen for people to click to install a streaming app, rent a movie or subscribe to an Amazon Prime Video channel, according to a page on Amazon's website for advertisers. An Amazon spokesperson confirmed the test and said the company has also rolled out a "Sponsored Content Row" for app and channel advertisers to showcase a list of 10 or more titles from their service.
That trend also applies to Samsung's new Discovery Masthead format that will appear in its smart TV platform's app store as well as its Universal Guide that lists programming, such as shows, movies and live sports broadcasts, available across its platform. Unlike the 1st Screen Plus ad format, only one advertiser will be able to run a Discovery Masthead campaign at a time in order to give that advertiser 100% share of voice, Fochetta said. As with the 1st Screen Plus format, only media and entertainment companies will be able to run Discovery Masthead campaigns in the home screen Universal Guide, but any advertiser — such as a food or beverage brand — will be able to buy the app store ad placement.
The app store placement is "nice to have, but not game-changing necessarily" for advertisers outside the media and entertainment industry, said an agency executive.
Nonetheless, advertisers' interest in Samsung's smart TV platform has grown over the past year as advertisers figure out how to follow the audiences flocking from traditional TV to streaming. A lot of the ad dollars shifting to streaming are going to traditional TV network owners that operate major ad-supported streamers, like Hulu owner Disney, Peacock proprietor NBCUniversal and Paramount+ and Pluto TV parent ViacomCBS. However, advertisers are also increasingly turning to CTV platform owners like Samsung, Roku and Amazon to round out their streaming ad buys and ensure they are reaching as many people as possible, especially since some of the most popular streaming services like Netflix are ad-free.
For its part, Samsung's ad business spans 45 million households, and people using its smart TV platform spend 20% more time watching ad-supported programming than subscription-based programming, according to a Samsung spokesperson. "The footprint's the difference," said the agency executive.
That footprint has helped to boost Samsung's free, ad-supported streaming TV service Samsung TV Plus, which has been built into every Samsung smart TV since 2016. Media executives operating 24/7 streaming channels have said that Samsung TV Plus has grown to be the second-most popular FAST platform behind ViacomCBS's Pluto TV. The Samsung spokesperson said Samsung TV Plus's monthly active user base has grown by 84% year over year, but declined to say how many people use the service each month.
"Right now [Samsung TV Plus] comfortably sits in the top apps used in terms of hours, in terms of usage," said Sang Yoon Kim, vp of product and marketing at Samsung Electronics. He added that, when it comes to ad-supported apps on Samsung's smart TV platform, "we're number two."
To build on the success it's had getting people to tune into its FAST platform, Samsung is starting to sell sponsorships to take over entire channels. An advertiser buying a Samsung TV Plus Editorial Channel Sponsorship will reserve the full ad inventory on one of Samsung's owned-and-operated 24/7 streaming channels, which include a channel that exclusively streams movies and another dedicated to the TV show "Baywatch." In addition to the standard ads running during ad breaks that will be introduced with a "Brought to you by [Brand X]" graphic, the advertiser will have the option of running banners and overlays that appear on screen while a show or movie is playing.
A second agency executive said the channel sponsorships could be valuable for advertisers looking to raise people's awareness of a campaign in a condensed time frame, such as for a new product launch. But this person worried about overwhelming the audience with too many ads. "Having a ton of ads is a terrible viewing experience on TV," said the executive.
The Samsung spokesperson said the channel sponsorships carry a lower number of ads per hour of programming than the 16 minutes per hour of ads that air on linear TV. The spokesperson declined to provide specific numbers on the channel sponsorships' ad load. Samsung also has frequency controls in place to manage how often a person is exposed to a campaign on its platform.
"It's important that we don't overload users with ads because, as a consumer myself, I too get frustrated," Fochetta said. "Because we own the hardware, we own the service, and own all the targeting and ad tech stack, we have full control over the ad experience."
https://staging.digiday.com/?p=412121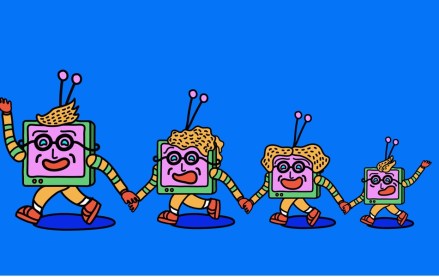 August 16, 2023 • 7 min read
This week's Future of TV Briefing looks at how the latest quarterly earnings season evinces more streaming subscriber growth struggles and a growing fondness for the bundle.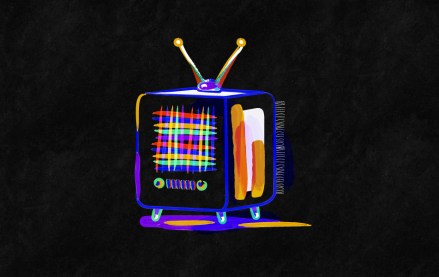 August 11, 2023 • 3 min read
It would appear that investors' enthusiasm for the CTV narrative that has served TTD, Magnite and PubMatic so well for the last 18 months is starting to plateau.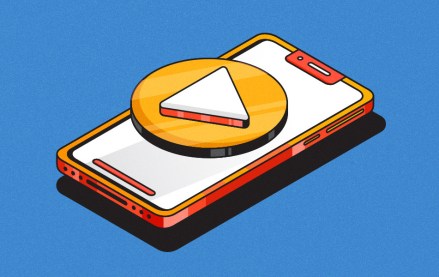 August 9, 2023 • 6 min read
This week's Future of TV Briefing looks at how platforms are pulling creators toward longer videos while brands push for shorter fare.