Publishers have begun to find success selling brands on Instagram TV
September 17, 2019 • 4 min read
•
•
Instagram TV's growth has been steady but unspectacular for many of the publishers distributing content on it. But there's been enough growth for publishers to start using IGTV as a branded content distribution channel.
In the past few months, a number of publishers, ranging from Vice Media to ESPN to Rolling Egg Media (home to meme behemoth 9GAG) have begun using IGTV as a place to distribute branded content. That content, most of which is distributed in some form on other platforms including Snapchat and Facebook, capitalizes on the growing homogeneity of platforms' video products, as well as the longer shelf life that IGTV video enjoys on Instagram. It also provides some reason for publisher optimism around IGTV, a channel that many publishers have been reluctant to invest substantial resources in without an advertising solution in place.
"We've been in the IGTV game since the beginning," said Noah Keil, svp of strategic insights and growth at Group Nine Media. "Our first six months was really on learning, experimenting, understanding what's would work well. I think, generally speaking, we've kind of hit our stride."
Instagram rolled out IGTV 15 months ago as its long-form video product. It has been regarded with a dash of skepticism by publishers, who are leery about its lack of advertising product and tepid growth, especially in IGTV's standalone app: IGTV's monthly active user base has remained essentially flat at 1.3 million throughout the year, according to Apptopia data; Instagram attracts over 1 billion monthly active users, according to parent company Facebook.
And while Instagram has paid a few publishers directly for short windows of exclusivity on shows, most publishers have had few ways to monetize the content distributed there.
Some publishers made inroads by focusing on sponsorship and product placement. This year, Meredith fulfilled its promise to launch 20 shows on IGTV. Those shows, distributed through the accounts of 13 different titles, including Travel & Leisure, Real Simple and Hello Giggles, attracted "around 10" brands as sponsors, Meredith svp of video Andrew Snyder said.
While not all of the content stayed exclusive to IGTV — Meredith distributed some of that content on other platforms — the results were strong enough that the women-focused publisher was able to sign on more brands for future projects.
"We've been pleased with the pace and the velocity of the advertiser interest," Snyder said. "In some cases, brands wanted to see the audience traction [before they signed on]. We have a number of commitments in hand."
But over the past six months, a number of publishers feel like they have figured out how to grow their audiences within IGTV without expending lots of resources producing IGTV-specific content. Group Nine, for example, still mostly fills IGTV with content produced for other channels, as part of its recent embrace of cross-platform syndication.
And IGTV still constitutes just a small portion of its output on Instagram; over the past six months, NowThis has published 68 IGTV videos, compared to 870 feed-specific videos, according to Crowdtangle data. Yet Group Nine is currently working on multiple branded content campaigns, likely to launch in the fourth quarter of 2019, whose contents will be distributed via IGTV, among several other platforms, partly because the video-focused publisher says it's figured out what audiences respond to there.
Because clips need to be longer, most publishers cannot generate IGTV content at the same volume they can generate the videos they might distribute either as feed-only content or in Stories. But because of all the places that IGTV content can surface within Instagram — in a user's feed, in the app's Explore tab or on an account's profile page — IGTV content has a longer shelf life and sometimes winds up generating more views than in-feed video. Keil noted that Group Nine's titles can publish as little as one IGTV video per week and still drive top-line view growth.
In some cases, publishers' IGTV views have begun surpassing the view counts they are getting with videos in their regular feeds. In May 2019, Vice's IGTV videos gathered nearly twice as many views as its in-feed videos, and IGTV videos have gathered more views than its in-feed videos in every month since, according to Crowdtangle data. Those views came from less than half the number of videos (64 IGTV clips compared to 132 in-feed videos, also per Crowdtangle).
That content needn't be IGTV-specific, either. After CNN figured out that content originally made for The Good Stuff, a Facebook Watch series focused on uplifting stories, worked well on IGTV, it began focusing on reformatting clips from the Watch show and producing similar fare for IGTV. Twenty-one million of CNN's 35 million IGTV video views have come in the past three months, according to Crowdtangle data.
And so while publishers still don't have a clear picture for when advertising comes directly into IGTV, they have learned enough about how to keep building there without breaking the bank.
"I don't think we need to be throwing spaghetti at the wall," said Ashley Codianni, executive producer of emerging media at CNN. "We already have an incredibly large and engaged audience on Instagram. Everything we do there is very intentional."
https://staging.digiday.com/?p=346376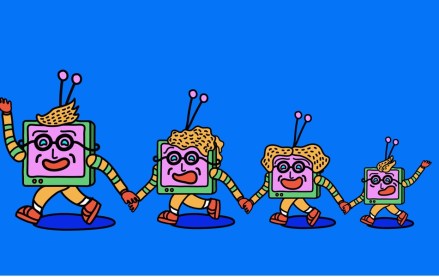 August 16, 2023 • 7 min read
•
•
This week's Future of TV Briefing looks at how the latest quarterly earnings season evinces more streaming subscriber growth struggles and a growing fondness for the bundle.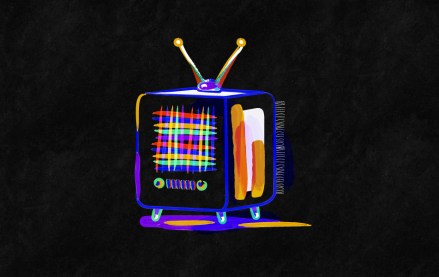 August 11, 2023 • 3 min read
•
•
It would appear that investors' enthusiasm for the CTV narrative that has served TTD, Magnite and PubMatic so well for the last 18 months is starting to plateau.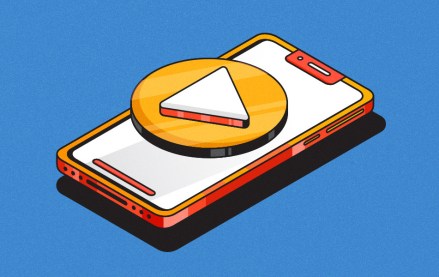 August 9, 2023 • 6 min read
•
•
This week's Future of TV Briefing looks at how platforms are pulling creators toward longer videos while brands push for shorter fare.