Future of TV Briefing: TV ad industry's currency changeover won't happen in this year's upfront market — but could during its deals
April 5, 2023 • 6 min read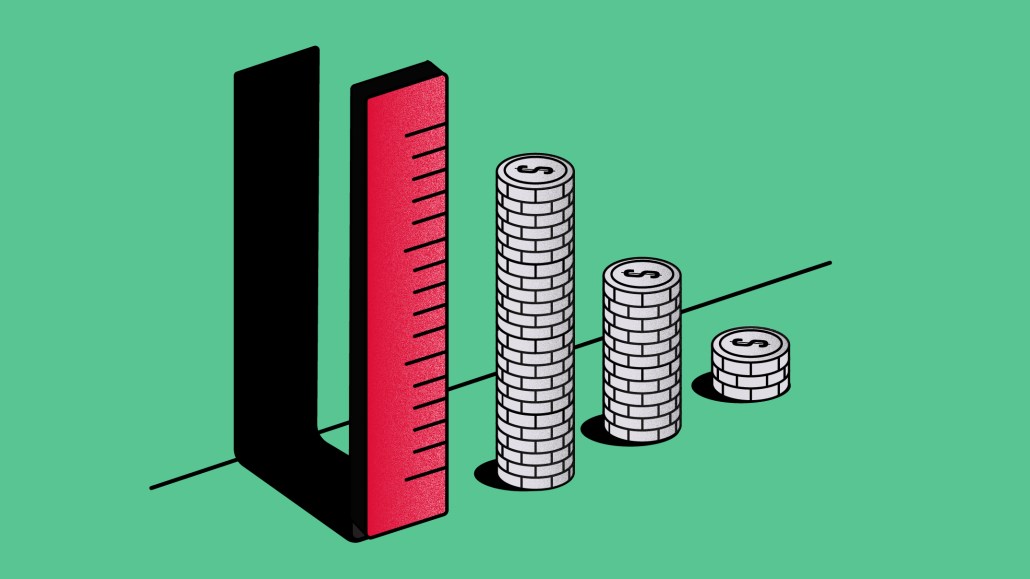 Ivy Liu
This week's Future of TV Briefing looks at why TV advertising's currency changeover is unlikely to happen during this year's upfront market but could transpire once this year's upfront deals take effect.
Currency exchange
Netflix's promotional push, Hollywood's COVID protocols, Snapchat's revenue-sharing program and more
Currency exchange
We can keep this fairly short. Will TV networks, advertisers and agencies discuss alternative measurement currencies during this year's upfront negotiations? For sure. Will Nielsen be the primary currency that upfront ad buyers and sellers transact against? Absolutely. Could the currencies change after the upfront deals take effect in the fall? Yup.
"No one's ready. There's no way that anybody is ready to use an alternative currency as a full-blown thing," said one TV network executive.
"I think the the core of the upfront is still rooted in Nielsen and somewhat traditional demographics. I think there'll be additional experiments or test-and-learns to move towards outcome-based deals or something beyond GRPs, [such as] impressions," said a second TV network executive.
"This is a transition year. It doesn't have to be made a part of an upfront deal. It does need to be made a part of the way that the upfront is activated, though," said a third TV network executive.
So Nielsen will continue to serve as the TV ad industry's ruler for this year's upfront. But the industry will continue to inch toward alternatives to Nielsen's traditional age-and-gender-based measurement.
"We've had some pretty good dialogue along those those lines with clients that are willing to forego traditional demo guarantees in exchange for X. And in some cases, the X looks better to both sides," said the second TV network executive. "But back to the very, very beginning of this conversation: 100 clients have 100 different definitions of what X is, which is pretty challenging, right? Because one wants to do on attention metrics, one wants to use VideoAmp plus EDO…."
The biggest impediment to the TV ad industry transitioning away from Nielsen remains the lack of universal support for non-Nielsen measurement providers. Given that Warner Bros. Discovery just last month announced support for Comscore and VideoAmp but not iSpot.TV, which NBCUniversal has gotten behind, universal support seems like it will remain elusive for some time.
"The biggest challenge that the marketers have is that, if they're doing alternative currencies, they can't do different currencies on all their media companies. They can't look holistically at all their impressions of what they're doing. This is the big rub," said the first TV network executive.
"The industry is going to struggle until we get a consensus. Because it is a lot of work and a lot of volatility. So I don't believe you're going to see a move this upfront to a massive change in currency. I think that's at least a year, if not two, away," said the second TV network executive.
Well, it could be a bit sooner. Sure, when this year's upfront deals are signed, Nielsen will likely stand as the currency of choice. But that could change after the deals take effect. That happened to an extent last year; one TV network executive said a single-digit percentage of their upfront deals changed to non-Nielsen currencies since taking effect last fall. Then, considering that even Nielsen's traditional measurement system will go away after the current upfront cycle, there's some incentive for TV networks and advertisers to start to shift during the deals' window.
"We can look at volume and then, inside of the year, evaluate opportunities to guarantee things against different currencies inside of the year," said the third TV network executive. "It's going to be a very important year, because fall of '24, that's when the Nielsen sample goes away and there isn't going to be [traditional age-and-gender-based metrics like] C-3 and C-7. There's just going to be these big data currencies. And so everyone has incentive to put their dollars into play in the year against these against [alternative measurements such as] Nielsen One or VideoAmp, Comscore, iSpot."
Ultimately, whether or not TV networks and advertisers transition off Nielsen's traditional measurement system in this year's upfront cycle, both sides are guaranteed to have to do so in next year's upfront. It's a matter of when, not if.
"It's just like [the previous transition to] C-3, C-7. Everybody was bitching and moaning. And finally, we just had to rip the Band-Aid off, and we had to all jump in the pool at some point," said the first TV network executive. "At some point we're all going to have to jump in."
What we've heard
"There is an expectation for clients that they're going to see some cost-efficiencies in the streaming space, or pricing to right-size itself. As we see more competition, the expectation is prices will go down. Last year we saw some adjustment in that space to account for more competition."

— Agency executive on streaming price expectations in this year's upfront market
Numbers to know
200: Number of employees that Roku plans to lay off, roughly 6% of its total employee base.
7,000: Number of employees that Disney plans to lay off, roughly 3% of its employee base.
1,000: Number of hours of commissioned programming that BBC plans to cut in its 2023-24 budget.
42.5%: Percentage share of cast members in streaming films in 2022 who were people of color, compared to 36.1% for theatrical films.
What we've covered
How Twitch lost its grip on, and way with, the streaming community:
Twitch has invested more resources into its ad offerings and fewer into community-building.
The Amazon-owned livestreaming platform has created an opening for rivals like YouTube to gain market share.
Read more about Twitch here.
TikTok's uncertain future: the issues marketers should (and shouldn't) fret over:
A TikTok ban is unlikely.
Brand safety, not data privacy, is the issue marketers currently have with TikTok.
Read more about TikTok here.
Why real estate company Windermere is adding influencers to its marketing mix and spending half of its ad budget on them:
The brand is moving away from traditional TV and into streaming and digital video.
Windermere will tap a new influencer each quarter to feature on Instagram, YouTube and home-focused publication Domino's website.
Read more about Windermere's influencer marketing strategy here.
How BuzzFeed's Creator score is grading the impact of its creator network:
BuzzFeed will score how branded content campaigns from creators in its network may perform for marketers.
The scoring tool is designed to help the publisher land deals with advertisers.
Read more about BuzzFeed's creator program here.
Of all the concerns marketers may (or may not) have about TikTok right now, the pixel isn't one of them:
Advertisers are not concerned about how TikTok may use its tracking pixel to collect data on individuals.
Some brands have continued to add and use TikTok's pixel on their sites, though others have opted against.
Read more about TikTok's tracking pixel here.
What we're reading
Netflix ramps up its promotional push:
After historically centering its marketing focus on the Netflix brand, the streaming service has stepped up efforts to market individual shows and movies under CMO Marian Lee, according to The New York Times.
Hollywood's COVID protocols are set to expire:
After May 11, film and TV productions will no longer need to adhere to the industry's pandemic-era health and safety guidelines, according to The Wrap.
U.S. audiences aren't sold on live shopping:
Platforms like Amazon and TikTok continue to try to get people in the U.S. to tune into shopping livestreams, but they have yet to prove audiences are interested in shopping while they watch, according to Wired.
Snapchat suggests creators post a lot:
The platform recommends creators in its revenue-sharing program post 20 to 50 stories per day, use captions and post to its Snap Map location feature, according to Insider.
https://staging.digiday.com/?p=498233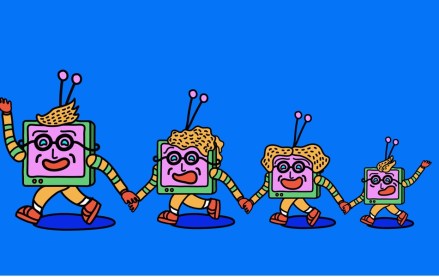 August 16, 2023 • 7 min read
This week's Future of TV Briefing looks at how the latest quarterly earnings season evinces more streaming subscriber growth struggles and a growing fondness for the bundle.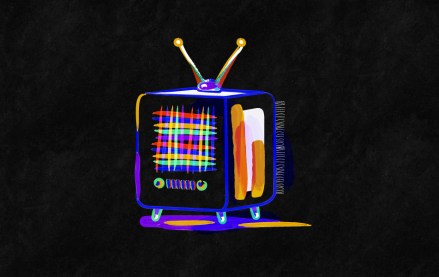 August 11, 2023 • 3 min read
It would appear that investors' enthusiasm for the CTV narrative that has served TTD, Magnite and PubMatic so well for the last 18 months is starting to plateau.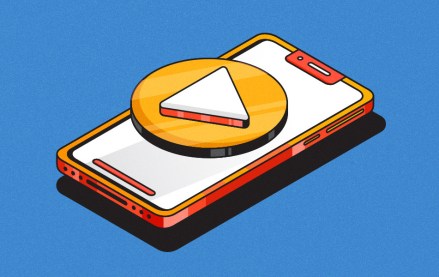 August 9, 2023 • 6 min read
This week's Future of TV Briefing looks at how platforms are pulling creators toward longer videos while brands push for shorter fare.