How Twitch lost its grip on, and way with, the streaming community
April 3, 2023 • 8 min read
•
•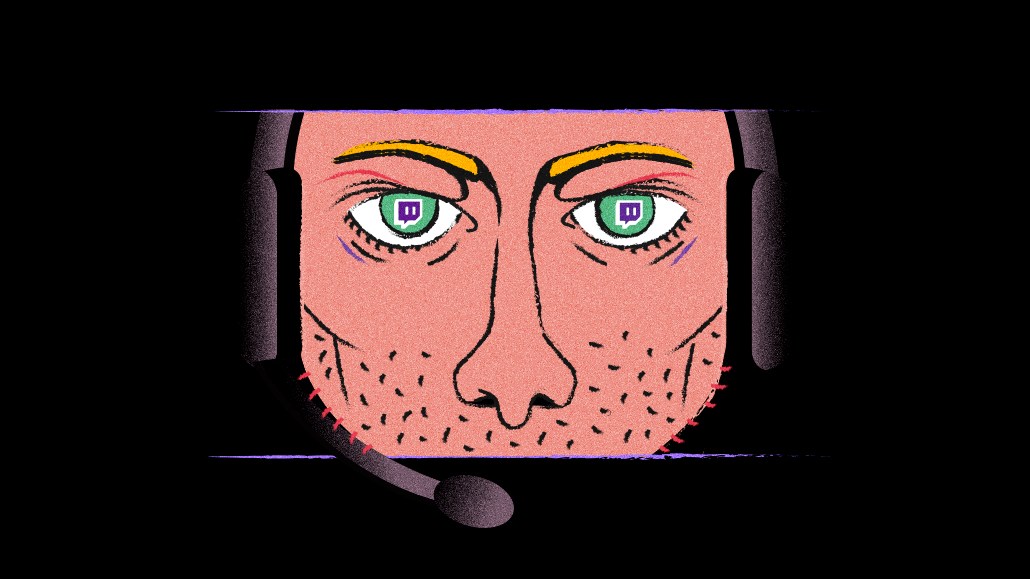 Ivy Liu
This article is also available
in Spanish
. Please use the toggle above the headline to switch languages. Visit
digiday.com/es
to read more content in Spanish.
At this point, it's no secret that something is amiss at Twitch. As of the last two weeks, the company is down one CEO and 400 employees; if you believe the headlines, it's also lost things like "its way" and "the battle for its soul."
Twitch in review
On March 16, Twitch co-founder Emmett Shear announced that he was stepping down from his role as CEO following the birth of his first child. 
Last week, Twitch announced 400 layoffs across the company. 
Amid all the fracas, Twitch is also losing what was once arguably its most valuable asset: its role as a central hub for the streaming community. As Twitch grew massively during the COVID pandemic, it invested more resources into its ad offerings and fewer into community-building, and streamers have begun to feel like they have less of a voice as Twitch grows its business.
Where once there was a Twitch community, there are now multitudes of disparate streamer communities. And while creators have the opportunity to diversify their content channels (and monetize them), it's creating an opening for rival platforms such as YouTube and Kick to gain market share, according to streamers, talent managers and former Twitch staffers, including three members of the platform's founding team.
Twitch reps declined to comment on the specific details in this article, but shared a quote from Twitch's new CEO Dan Clancy complimenting the tenure of his predecessor, Emmett Shear.
Growing pains
The recent tumult at Twitch HQ comes after a year of growing pains for the platform.
As Twitch scaled up in 2021 and 2022 due to unprecedented COVID-fueled growth, creators took issue with company changes: including a new revenue share with top streamers from 70/30 to a less favorable 50/50 split and the platform's response to targeted attacks against women and minority streamers by waves of aggressive bots, which streamers felt was insufficient at the time. (Twitch has since overhauled its safety and moderation practices, which has successfully decreased the frequency of hate raids, according to numerous streamers.)
Twitch is still king among streamers
In December 2022, users spent a total of 1.602 billion hours watching livestreamed content on Twitch, according to data from Rainmaker.gg, StreamElements' analytics partner.
That's more than double the combined hours watched on Facebook Gaming and YouTube Gaming, which respectively saw 405 million and 305 million hours watched that month.
To some streamers, the revenue share changes, in particular, were signs that Twitch was no longer in-step with its creators the way it once was.
Twitch is still most streamers' go-to platform, and the most heavily monetized livestreaming platform — but the recent upheaval made them feel like they are merely using Twitch, not working in tandem with the platform to build something greater.
During the early days of the platform, Twitch employees often participated in streamers' live chats, and most Twitch streamers worked closely with dedicated account managers on staff. These days, many streamers, particularly smaller to mid-sized ones, are no longer in regular contact with Twitch staff.
As Gappy, a Twitch streamer who requested anonymity, said: "Most people probably can't even name the upper management that's at Twitch."
And as streamers feel less connected to Twitch, they feel the demands for them to run ads are increasing, making them feel less like valued talent and more like cogs in a revenue-generating machine. "As soon as they announced the 50/50 [revenue share] split, I was like, 'cool, they're all in on ads,'" said Twitch streamer Shaun Bolen.
Twitch needs to make money, and ads have proven to be an effective way to do that. But at this point, many streamers view Twitch's growing ads focus as proof that the platform is prioritizing profits above all else — and that it appears to be willing to burn its goodwill with the community to achieve that.
It is perhaps inevitable that Twitch's increasing focus on ads would lead to challenges in its relationship with its users. It's what happens when any social media or entertainment platform tries to monetize more effectively; executives at Netflix and TikTok have certainly felt the heat, too, following their own advertising pushes. Scaling up ads always requires a balance between advertising and user experience — and ads were always going to be an important aspect of Twitch's revenue-generating strategy as it scaled.
The piece that's missing is that connection between the community and Twitch itself.
As the distance between Twitch staff and Twitch users widens, the nature of community on the platform is changing. In the past, users viewed themselves as members of the "Twitch community" and were more loyal to the platform than to any of its individual streamers.
Just look at Microsoft streaming platform Mixer's failure to bring over large numbers of viewers when it signed exclusive partnerships with top Twitch streamers Ninja and Shroud in 2019: for the most part, their audiences just moved down to the next-most-popular streamers on Twitch rather than leaving the platform altogether.
By 2022, the situation had changed. After top Twitch streamer Ludwig Ahgren signed an exclusive contract with YouTube in December 2022, his viewership declined far less than Shroud's had following the jump to Mixer — which could show that the livestreaming audience is now more willing to follow streamers from platform to platform than it was in 2019.
"The community is unbelievable on Twitch right now, but one of the biggest differences is that each individual creator has learned to craft their own community," said Twitch founding team member Marcus Graham, who served as the company's head of creator development until September 2022. "But the piece that's missing is that connection between the community and Twitch itself."
A different kind of growth
In spite of streamers' concerns, Twitch has arguably flourished in recent years. During former CEO Emmett Shear's 12-year tenure, he guided the company from the startup days to a $970 million Amazon acquisition in 2014. In 2015, the platform's daily active user count was roughly 7 million. These days, Twitch's daily active user number is closer to 30 million.
"Twitch, and now Amazon IVS [Interactive Video Service], is, from a technical standpoint, one of the most impressive things the internet has seen over the last decade."
"People just don't appreciate the struggle to even get to that point — like, the number of times [Twitch ancestor] Justin.tv almost ceased to exist because of costs associated with scaling and infrastructure," Graham said. "And it's a damn shame, because the network that is Twitch, and now Amazon IVS [Interactive Video Service], is, from a technical standpoint, one of the most impressive things the internet has seen over the last decade."
But Twitch took advantage of this technological development to invest in its ad offerings — and pulled back from its intimate conversations with creators, according to multiple streamers.
One source pointed to tools such as Twitch Clips — brief snippets of livestreams saved for posterity via Twitch. After Twitch discovered that users were spending too much time simply scrolling through the day's top clips, discovery of new Clips was actively made worse in a bid to redirect this traffic to ad-supported livestreams, according to a Twitch employee who spoke to Digiday on condition of anonymity. Other Twitch streamers said the company doesn't offer organic growth tools, such as those on TikTok and YouTube.
Again, the company declined to comment on matters like this.
"It's not so much that they haven't invested in general," said Justin Miclat, a talent manager and founder of The Kinetic Group, "but it's that the investments that they made haven't sufficiently encompassed the broader opportunity they're in."
A conscious pivot
Twitch's uncoupling from the streaming community represents a pivot from community building to simply running the basic tools and services necessary for the practice of livestreaming. Twitch no longer wants to be a town square for the streaming community; it wants to be an infrastructure platform, like Amazon Web Services, according to multiple former staffers.
In the early days of Twitch, around the time of the Amazon acquisition in 2014, the company used a "growth team" of streamers and community leaders hired directly from the gaming community to ingrain itself among gamers.
These community experts were each tasked with winning over specific groups: Nintendo fans, speedrunners, "Counter-Strike" players and so on. They were given ample budgets to spend as they pleased, with the explicit purpose of building up those communities' use of — and dependence on — Twitch.
"They're the best partnerships people you can you can hire," said Arian Fathieh, who was part of Twitch's growth team between 2014 and 2019. "In gaming, business relationships are often established through personal friendships. So that was part of the core concept: you hire community people because they're going to be able to authentically talk to those communities."
Alongside its growth team, Twitch also invested in original content to keep users and talent interested in Twitch, such as Twitch Rivals, an online tournament series featuring popular streamers.
But community loyalty doesn't generate revenue. As time went on, the very same community-oriented departments that helped the platform gain its purchase began to feel more like liabilities as Twitch turned its focus toward advertising tools.
So when the Twitch layoffs began — first in 2022, then continuing two weeks ago — the community growth and original content departments were hit hard. The growth team is long gone, with its last remnants leaving Twitch in 2021; Twitch Rivals still exists, but its purpose is to be used as inventory for ads and brand partnerships, not to build an affinity between Twitch and its community. Partner managers are spread increasingly thin and assigned random groups of streamers rather than cohesive groups or sub-communities. Instead, much of Twitch's product development is increasingly focused on advertising, according to former staffers.
"There was just an org shift," Fathieh said, "and those things don't seem to be important anymore."
Well, here we are
As much as streamers and former Twitch staff might decry the company's pivot from community hub to streaming utility company, its user numbers have largely continued to grow year over year. At this point, Twitch has firmly established itself as the home of livestreaming, regardless of how welcome the streaming community feels in that home.
"Were we performing a mission critical business? Were we a business unit that was bringing in revenue, or interfacing with partners? Not necessarily," said Ben Goldhaber, a founding team member and former director of content marketing at Twitch. "But we were teams that maintained the relationship with the community — that's all we did, that's what our team was about. And that was just deemed as not an important thing."
For Twitch and its creators, there's no closing Pandora's box. Though almost all of the founders and founding team members who defined the platform's early identity are gone. And even after losing its grip on, and way with, the streaming community — Twitch might simply be too big to fail.
"Look, hindsight is always 20/20 — but I do believe that it is possible to grow and retain that culture," Graham said. "But god damn it, do you gotta work hard to do it."
https://staging.digiday.com/?p=497341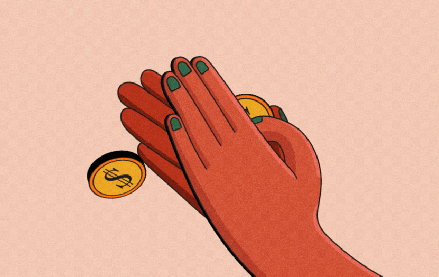 August 18, 2023 • 4 min read
•
•
TikTok has officially launched its new e-commerce platform, TikTok Shop, earlier this month on August 1. Using the new e-commerce platform, brands and creators can sell products directly on the platform, potentially creating new revenue streams, and tap into the short-form video platform's growing popularity.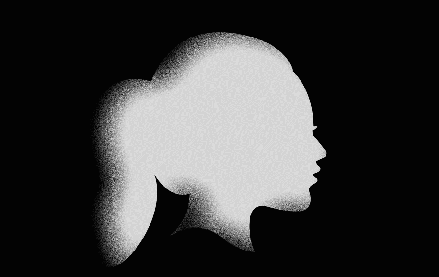 August 18, 2023 • 4 min read
•
•
While the influencer industry might sound exciting and like it's full of opportunities, one marketer can vouch for the horrific scenarios that still take place behind the scenes.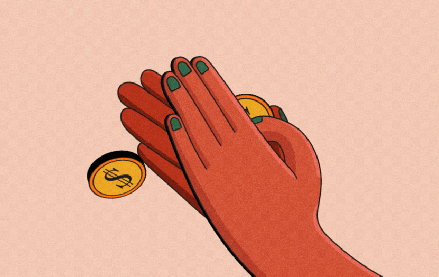 August 18, 2023 • 3 min read
•
•
After a tumultuous 12 months, marketers are getting a clear picture of how they really did during a time of true uncertainty. And, as it turns out, it wasn't all that bad.