Future of TV Briefing: Overheard during the Future of TV Week Town Hall
April 26, 2023 • 9 min read
Thanks to Wurl for sponsoring Digiday's Future of TV Week coverage and presenting this edition of the Digiday+ Future of TV Briefing, normally available exclusively to paying subscribers.
This week's Future of TV Briefing recaps the top topics discussed among brand and agency executives during Tuesday's Future of TV Week Town Hall.
TV ad buyers sound off
Digiday presents "The Future of TV"
Nielsen opts out, Comcast's Mike Cavanagh steps in, Hollywood's TV production load declines and more
TV ad buyers sound off
As part of this week's Future of TV Week, Digiday hosted a virtual Town Hall session on Tuesday during which buy-side executives discussed topics that are top of mind for them in the TV, streaming and video ad market. The conversation was conducted under Chatham House rules so Digiday could share what was said while maintaining the executives' anonymity. Here's a sampling of the discussion.
Sustainable TV spend
"Our clients, particularly this year, are asking more and more about [sustainability]. Over 50% of our clients are now asking us to make our advertising more environmentally-friendly. One of the limitations I've seen is in the linear and CTV space. TV is a lower carbon footprint than digital usually, or at least linear TV. And so there's a certain degree of that is actually a reason to lean into some of the larger video spaces. But digital video's [carbon footprint] is very high, so it's not the best place."
"I think that would certainly make people advocate for linear TV. One of the nice things about linear is it's been proven for so long and a lot of clients are comfortable with it. So if we can say, 'Hey, actually you should lean into this because it'll help you meet your sustainability goals,' then it should be a feather in that cap."
"One of the things I would like to see in the future is from Nielsen and some of these other TV measurement partners is factoring [carbon footprint] into their larger social impact metrics in general. That's a big thing for our clients."
"Sustainability certainly is a topic that we have clients talking about, but in terms of tying it back to the media, that topic isn't really coming up. We're not really exploring it that much. I think it's something to think about."
"We are starting to be able to measure [carbon footprint] across our digital campaigns. It'd be nice to see that in CTV and linear TV so that we can create a holistic picture for our clients. So then it's very easy for whenever a client asks, 'What is the carbon footprint?' or 'I want to make my campaigns more sustainable,' we could say, 'You can pull this lever and reduce your carbon footprint by 10%.'"
"We're going to start including in our RFPs to our partners that they need to tell us what they're doing to tackle their climate footprint. Over the next year or two, that's going to probably become a standard part of RFPs to partners."
Attribution issues
"There's a research component that continues to be a challenge for us, which is when we do awareness research, it's hard to define differentiation between linear and digital video in terms of how people view what they consider 'television' in quotes, especially with connected TV where somebody is watching what they would consider TV. We have a struggle with research to be able to pull the two apart."
"The proof points of being able to say [linear TV is] not impacting awareness as significantly as it was in the past is something that I still struggle with because I want to be able to have definitive answers for them to migrate dollars from linear to more digital environments."
"All video in general is segmenting out between TV and CTV, but putting them all together and making it into one coherent plan is certainly what would make it easiest for us and [what] our clients are looking for."
Measurement tools and truths
"Everybody just buys what Nielsen says from a linear perspective, but you want to be able to have a single source where you can actually trust that the data they're delivering is going to be accurate as well as universally measuring everything."
"Until there's a master solution available that can readily create a unified way to measure, I personally think that we'll take all different sources so that we can create the best story for the client as well as for the performance of the campaign."
"I feel like that's been a problem, as kind of indicated, for a very long time. To a large degree, it is the tools that different agencies use. So my solution has always been actually to move away from the tools and really rely on the expertise of the people who have been doing this. The tools oftentimes haven't caught up to the realities of the changing market."
"Sometimes it's being stuck with tools that are not meeting their specific needs for something."
"Overall, just in the past five years, I've seen our clients don't rely solely on the data because it will never be 100% accurate. There's always an interpretation. And sometimes our clients lean too much on the data to tell them the story. As we all know, data can tell whatever story the person wants it to tell, to a certain degree, within reason."
Programmatic vs. direct
"It's hard to determine what you're losing out on by going programmatically. I want to think that's the best option. You have that ability to be hand-on. You can make real-time optimizations. But you're getting pitched by so many ways to buy that inventory. How do you fight through some of the BS?"
"Each partner is a little bit different of what they say they have access to and the whole waterfall of where you're able to purchase different inventory and how they're able to target because the data they have on their users. That's always something that piques your interest. Are you getting better quality viewers by going that direct route versus third-party targeting options?"
"Do you go to a Disney or Hulu? Or do you go to a DirecTV or a Roku? There's just so many different ways into that inventory. And then programmatically you can buy all those different options but potential not that first-buying opportunity or the quality inventory that you may get by going direct."
What we've heard
"Maybe this is the year where we're 50-50 [on advertiser spending between linear TV and streaming in the upfront market] or even slight less linear."

— Horizon Media's Dave Campanelli in episode 1 of "The Future of TV"
Digiday presents "The Future of TV"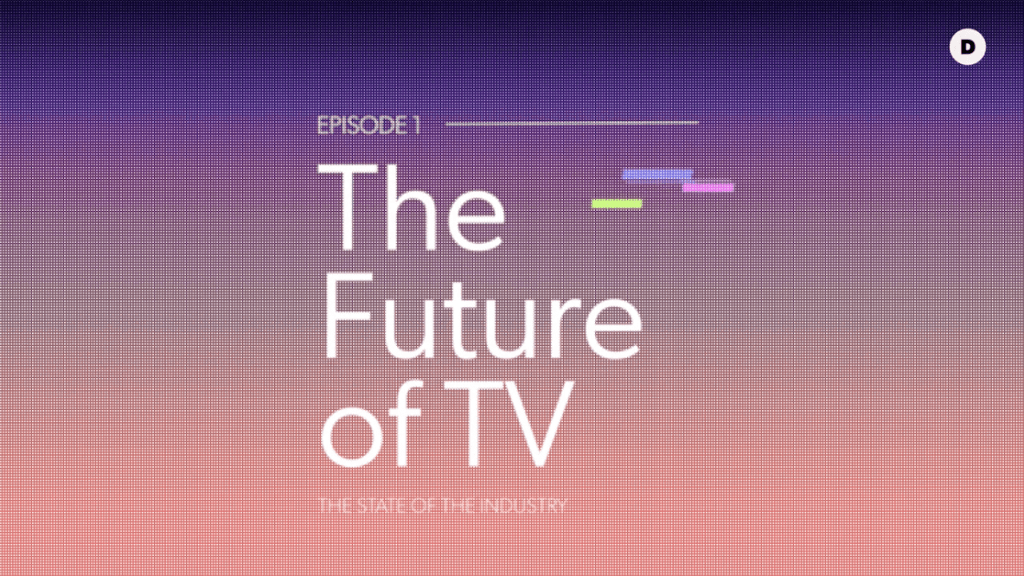 As teased in last week's briefing, we've produced a five-part video series called "The Future of TV" about where the TV, streaming and digital video ad business is headed going into this year's upfront cycle and beyond.
Each episode features executives from the buy side — including Digitas North America, Horizon Media, K18 Hair, Omnicom Media Group, Tinuiti, UM Worldwide and VaynerMedia — and focuses on topics such as the state of the industry, streaming's supply-demand dynamics, TikTok vs. Instagram Reels vs. YouTube Shorts vs. Snapchat, connected TV's ad tech turf war and TV advertising's measurement overhaul.
The first three episodes are already available, and the remaining two will be released on April 27 and 28, respectively. Check out the premiere episode here.
Numbers to know
2.6%: Percentage decline year over year in YouTube's ad revenue for the first quarter of 2023.
50,000: Minimum numbers of Snapchat followers that creators need to participate in the platform's ad revenue-sharing program for Stories.
4,000: Number of employees that Disney will lay off this week.
32%: Percentage share of streaming subscriptions purchased in 2022 that opted for ad-supported tiers.
$50 million: How much money Paramount is seeking from Warner Bros. Discovery in a countersuit over the companies' "South Park" deal.
1670,000: Number of streaming subscriptions that U.K. households canceled in the first quarter of 2023.
5,000: Number of unique movies and TV shows that will be available on Warner Bros. Discovery's Max at launch.
What we've covered
How creator Alyssa McKay made $1 million from Snapchat mid-roll ads:
McKay was a beta participant in Snapchat's ad revenue-sharing program for Stories.
She has 2 million followers and averages 2.5 billion views per month on the platform.
Listen to the latest Digiday Podcast episode here.
Confessions of a social media manager on the pressure of managing live streams:
Livestream mishaps are a source of anxiety as brands aren't always understanding.
This social media manager said livestream mishaps are a regular occurrence.
Read more about managing brands' live streams here.
More brands choose Boomer, Gen X influencers, as 'older audiences can be just as impactful' as young ones:
Brands including Mountain Dew, Ilia and Alaska Airlines have recently enlisted older influencers for campaigns.
Working with older influencers is a way for brands to test messaging against older audiences.
Read more about older influencers here.
How Snapchat laid the groundwork for a reset to users and advertisers:
Snapchat is opening up its Stories ad revenue-sharing program to more creators.
Creators need to have a minimum of 50,000 followers, 25 million monthly Story views and 10 Story posts per month to be eligible to join the program.
Read more about Snapchat here.
What we're reading
Nielsen sits out TV ad industry's measurement effort:
The measurement provider at the center of the TV ad industry's measurement overhaul has opted not to participate in the U.S. Joint Industry Committee's work to standardize the underlying measurement currency system, according to Ad Age.
Comcast's Mike Cavanagh steps in at NBCUniversal:
NBCUniversal CEO Jeff Shell has stepped down after disclosing an inappropriate relationship with an employee, and Comcast president Mike Cavanagh will oversee the media conglomerate on an interim basis at a pivotal time, according to Deadline.
Hollywood's TV production load declines:
TV productions spent 24% fewer days filming in Los Angeles in the first quarter of 2023 than a year ago, and one reason may be the potential for the Writers Guild to go on strike, which would cause productions to halt and producers to eat the costs until they can be restarted and eventually sold, according to Variety.
The state of streaming's hit shows:
Netflix is the CBS of streaming, Warner Bros. Discovery's decision to pull programming from Netflix to put on HBO Max is paying off, and Paramount+ is ascendant — these are some of the top takeaways from Bloomberg's dissection of viewership data from Nielsen, Parrot Analytics and elsewhere.
Regional sports networks are in a slump:
The years-long cord-cutting trend has pushed the regional sports TV business to a breaking point with RSN owner Diamond Sports Group filing for bankruptcy and corresponding revenue for leagues and teams left in jeopardy, according to The Washington Post.
https://staging.digiday.com/?p=500850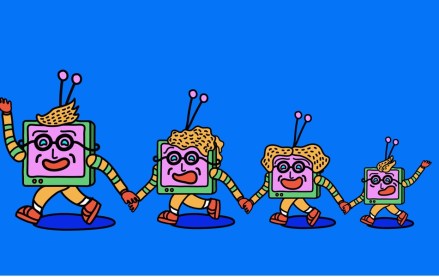 August 16, 2023 • 7 min read
This week's Future of TV Briefing looks at how the latest quarterly earnings season evinces more streaming subscriber growth struggles and a growing fondness for the bundle.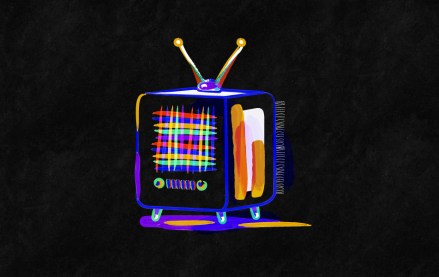 August 11, 2023 • 3 min read
It would appear that investors' enthusiasm for the CTV narrative that has served TTD, Magnite and PubMatic so well for the last 18 months is starting to plateau.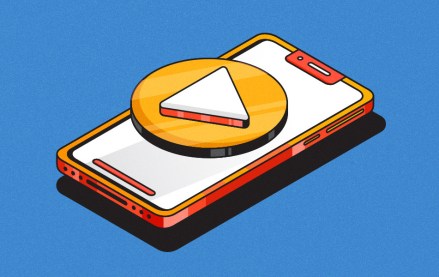 August 9, 2023 • 6 min read
This week's Future of TV Briefing looks at how platforms are pulling creators toward longer videos while brands push for shorter fare.