Future of TV Briefing: Sneak peek at Future of TV Week
April 19, 2023 • 10 min read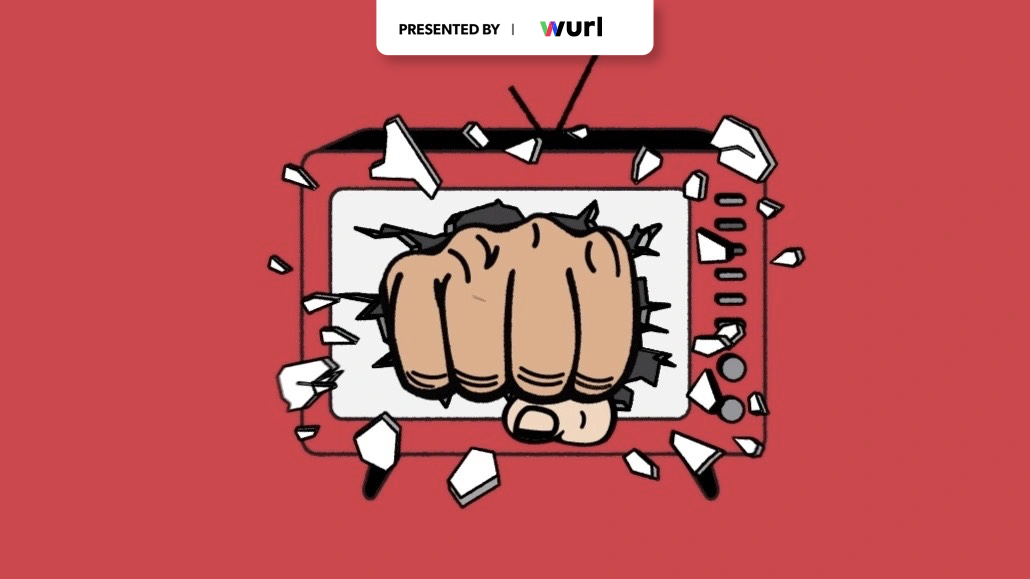 Thanks to Wurl for sponsoring Digiday's Future of TV Week coverage and presenting this edition of the Digiday+ Future of TV Briefing, normally available exclusively to paying subscribers.
This week's Future of TV Briefing looks at Digiday's upcoming five-part video series on the present and future of the TV, streaming and digital video advertising business.
Stay tuned
Netflix's Q1 2023 earnings report
TV, streaming watch time slips

Warner Bros. Discovery's Max hedge, Major League Baseball's streaming ambitions, Netflix's new ad options and more

Stay tuned

The key hits:

Next week Digiday will premiere a five-part video series on the TV, streaming and digital video ad business.
Topics covered include expectations for this year's upfront market; the state of the streaming ad market; TikTok vs. Instagram Reels vs. YouTube Shorts vs. Snapchat; the connected TV ad tech turf war; and the industry's ad measurement overhaul.
Episodes will feature interviews with executives from companies including Digitas, GroupM, Horizon Media, K18 Hair, Omnicom Media Group, Tinuiti and UM Worldwide.

The Future of TV is approaching. Well, "The Future of TV." The five-part video series will premiere on April 24 as part of Digiday's Future of TV Week and assess the state of the TV, streaming and digital video advertising business from the buy-side perspective.

What are the dynamics at play heading into this year's annual TV advertising upfront market? How is the streaming ad market shaping up and shaking out, now that Netflix and Disney+ are in the mix? Similarly, what's the status of marketers' short-form vertical video strategies in light of a potential TikTok ban? How are advertisers' arming themselves with ad tech to sort through the connected TV ad supply chain? And, of course, what does TV advertising's measurement makeover and the impending multi-currency era portend?

These are among the questions that agency and brand executives will discuss throughout the series. In addition to interviews with industry experts, the series will feature findings from a recent Digiday+ Research survey of CMOs, as well as explainer skits. Here's a sample of the topics to be covered in "The Future of TV."

The TV ad market's inflection point

The TV ad market has been on the verge of a tipping point for years. Traditional TV reach has been eroding, and ad-supported streaming viewership has been growing — and the ever-present question is, at what point will the overall TV ad market tip toward streaming once and likely for all? Could it be this year? That's the question that investment chiefs from Horizon Media, OMD and UM Worldwide weigh in on to kick off the first episode before wading into how recent developments in the TV, streaming and digital video ad markets seem set to culminate in what could be a watershed year for not only the upfront market — and the upfront model — but the industry overall.

Streaming's supply-demand dynamic

Advertisers are seemingly swimming in streaming ad inventory. Netflix has finally joined the ad-supported streaming landscape, and so has Disney+. And yes, advertisers are awash in streaming ad options. In fact, in the series' second episode, agency executives from Havas Media, Horizon Media, PMG and Tatari say streaming ad supply currently outstrips advertiser demand. And yet, advertisers are feeling a little limited with their ad options among so-called premium streamers while seeing opportunities to supplement their reach and receive more favorable pricing through free, ad-supported streaming TV services as well as YouTube.

The long view on short-form video

It's hard to talk about the social video space without focusing on the short-form vertical video format. And it's hard to focus on the short-form vertical video format without an eye to the possibility of TikTok being banned in the U.S. So the series doesn't shy away from the issue. Instead, executives from Digitas, Mekanism, Team One and VaynerMedia tackle it head on in the third episode, and offer their takes on TikTok vs. Instagram Reels vs. YouTube Shorts vs. Snapchat. And then Michelle Miller, svp of marketing at K18 Hair, details the haircare brand's approach to the short-form vertical video market.

CTV's ad tech turf war

The promise of programmatic buying is to streamline the ad sales process. And that proves out — to a point. But when it comes to buying ads on streaming services — and especially when adding connected TV platforms to the mix — the situation can become a bit more complicated. In the fourth episode, executives from Digitas, Kepler, Mediahub and Tinuiti navigate the need for advertisers to enlist multiple demand-side platforms to support their streaming ad buys and map out the emerging ad tech turf war between DSPs and their supply-side counterparts.

TV ad measurement's multi-currency era

Among the more consequential developments brewing in the broader TV ad market is the makeover of the industry's measurement system. After decades of being dominated by a single measurement provider, advertisers and agencies are entering an era that will see them supporting multiple measurement providers as currencies on which to transact. In "The Future of TV" finale, executives from GroupM, Omnicom Media Group and Magna survey how the new measurement landscape is shaping up and share their thoughts on to what extent the industry's measurement shift will span the full spectrum beyond traditional TV and streaming.

What we've heard

"Because of this whole potential ban, brands have been backing up [from TikTok]. They don't really want to invest in this [platform] if it's not going to be evergreen content that's going to be on this app continuing to gain views and people are gonna watch it. So it has made me take a step back and really realize that the only thing I have is my reputation."

— TikTok creator Kat Stickler on the Digiday Podcast

Netflix's Q1 2023 earnings report

Netflix turned in a steady, if not stellar, earnings report for the first quarter of 2023. Its revenue and subscriber base increased, and it turned a $1.3 billion net income profit. How much of that may be thanks to its ad-supported tier, however, is anyone's guess.

The key details:

232.5 million subscribers, up 5% year over year
$8.2 billion in revenue, up 4% year over year
Gained 1.75 million subscribers in Q1
Gained 100,000 subscribers in the U.S. and Canada

Subscriber growth

In January, Netflix forecast that the streaming service would see "modest" subscriber growth in Q1, and so it did. The addition of 1.75 million subscribers in the quarter was a smaller increase than the previous two quarters but an improvement from the subscriber losses Netflix reported in the first and second quarters of 2022.

That being said, Netflix's subscriber base in the U.S. and Canada only grew by 100,000 subscribers in Q1, despite the availability of its ad-supported tier and efforts in Canada to cut down on account sharing.

One lever Netflix is pulling to increase its subscriber base is its "paid sharing" program, which has subscribers pay extra for people outside their households to use their accounts. The program rolled out in Canada, New Zealand, Spain and Portugal in Q1 2023. While it has yet to hit the U.S., the company appears to hope it will see a similar impact to what has happened in Canada.

"For example, in Canada, which we believe is a reliable predictor for the US, our paid membership base is now larger than prior to the launch of paid sharing and revenue 4 growth has accelerated and is now growing faster than in the US," the company wrote in its letter to shareholders published on April 18.

Ads business

Netflix didn't provide much insight into how its advertising business did in its first full quarter since rolling out last November. The company reported neither quarterly ad revenue nor ad-supported subscribers.

In lieu of empirical insight into the ad business's performance, Netflix noted that it is launching a programmatic private marketplace for advertisers and is upgrading the viewing resolution of its ad-supported tier to full HD.

Forecast

Netflix expects to add roughly as many new subscribers in Q2 as it did in Q1. The company also plans to more broadly roll out its paid sharing program, which could contribute to that growth, though Netflix believes that impact may not bear out until Q3.

"We're on track to meet our full year 2023 financial objectives. For Q2'23, we forecast revenue of $8.2B, up 3% year over year, or 6% growth on an F/X neutral basis," the company wrote.

Numbers to know

$48: How much money the average person in the U.S. spends per month on streaming subscriptions.

75: Number of minutes that Netflix's "Love Is Blind" livestream was delayed before it was canceled as a live broadcast.

19: Months between when Nielsen lost its accreditation from the Media Rating Council and when it regained the status on April 17.

$449: Monthly price YouTube will charge for a subscription to its NFL Sunday Ticket package.

TV, streaming watch time slips

People took some time off from sitting in front of their TVs in March. Overall TV watch time dipped by 2% compared to February, according to Nielsen's latest The Gauge viewership report.

While overall TV viewership slipped a bit, how people spent their time watching TV remained largely consistent. Despite streaming ceding share for the first time since last August after a 0.2 share-point loss, the segment still held its lead over broadcast TV as well as cable TV, which notched a 0.6% share increase in March.

The breakdown of watch time within the streaming segment in March was also almost virtually unchanged from February. None of the specified streamers gained or lost more than 0.1 percentage points. In fact, Pluto TV was the only service to gain share, though it remained shy of reaching 1% share of total TV viewership after having only met that mark in September 2022.

What we've covered

Why creator Kat Stickler isn't worried about a possible TikTok ban:

While Stickler has nearly 10 million followers on TikTok, she's also amassed more than 1 million on Instagram.
She has seen brands pull back from TikTok-centric deals in light of the potential ban.

Listen to the latest Digiday Podcast here.

Magnite debuts ClearLine to offer advertisers a direct route to video inventory without a DSP:

The industry's largest supply-side platform is looking to tighten ties with ad buyers.
GroupM, Camelot and MiQ have signed on as launch partners.

Read more about Magnite here.

How Fubo is using Major League Baseball to draw new viewers to the streamer:

The streaming pay-TV service is promoting its MLB coverage with ads across Twitter, YouTube and Instagram.
Fubo has also enlisted YouTube creator Jimmy "Jomboy" O'Brien in the campaign.

Read more about Fubo here.

Short-form video ad boom may not be great for TikTok (eventually):

TikTok's ad revenue growth may slow this year.
Instagram Reels, YouTube Shorts and Snapchat's Spotlight pose as potential rivals for short-form vertical video ad dollars.

Read more about TikTok here.

Bud Light uproar exposes need for marketers to manage marketer-influencer controversies:

The beer brand has been working with transgender influencer Dylan Mulvaney.
Some people have called for a boycott of Bud Light because of its inclusion efforts.

Read more about Bud Light here.

What we're reading

Warner Bros. Discovery's Max hedge:
Amid the rebrand of its flagship streaming service, WBD is trying to thread a needle between having a mass-scale streamer and turning a profit on streaming while also operating other streaming services, according to CNBC.

Major League Baseball's streaming ambitions:
MLB has its eyes on a league-wide streaming service, but that plan could be scuttled if all 30 teams are unwilling to agree to participate, according to The Athletic.

Netflix's new ad options:
Netflix has started allowing advertisers to target ads by content genre and is selling an option for brands to have the first ads aired in a viewing session, according to Ad Age.

Streamers' rising subscriber churn:
The rate of people canceling streaming subscriptions increased by 49% last year, and the U.S. Federal Trade Commission is looking to make it easier for people to cancel subscriptions, according to The Wall Street Journal.

https://staging.digiday.com/?p=499899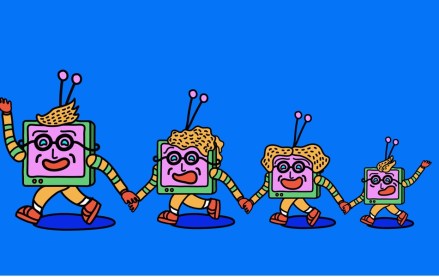 August 16, 2023 • 7 min read
This week's Future of TV Briefing looks at how the latest quarterly earnings season evinces more streaming subscriber growth struggles and a growing fondness for the bundle.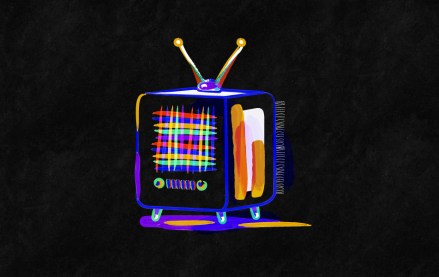 August 11, 2023 • 3 min read
It would appear that investors' enthusiasm for the CTV narrative that has served TTD, Magnite and PubMatic so well for the last 18 months is starting to plateau.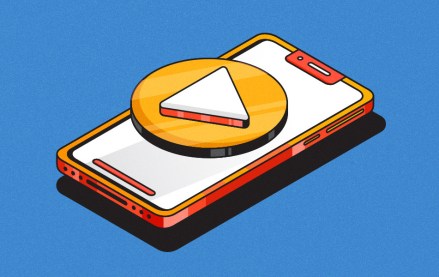 August 9, 2023 • 6 min read
This week's Future of TV Briefing looks at how platforms are pulling creators toward longer videos while brands push for shorter fare.