Future of TV Briefing: How TV and streaming businesses fared in the fourth quarter of 2022
March 1, 2023 • 8 min read
•
•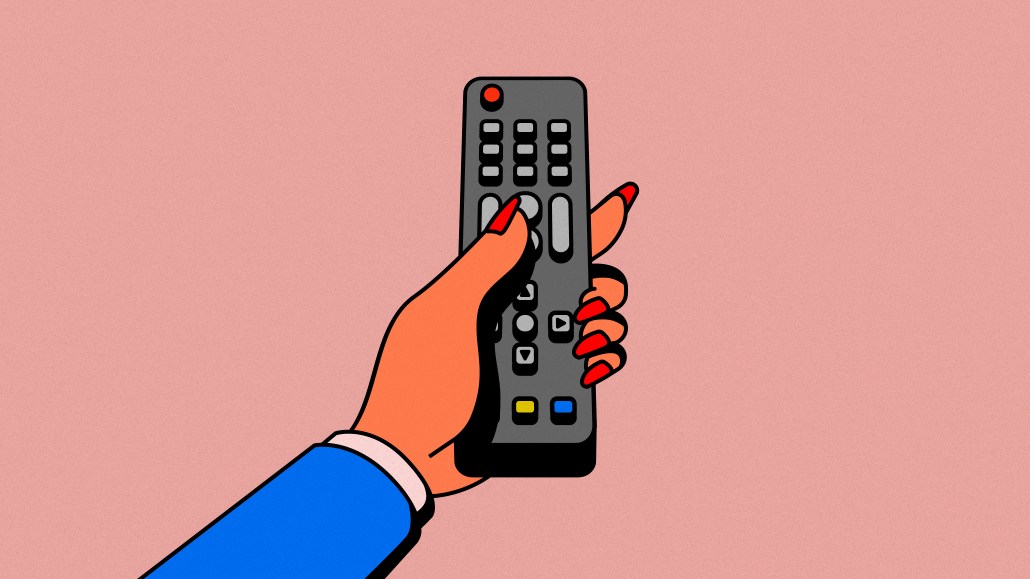 Ivy Liu
This week's Future of TV Briefing looks at the latest round of quarterly earnings reports from companies including Disney, Netflix, Roku and Warner Bros. Discovery to sift through what they signal about the state of the business.
Earnings season recap
Apple's ad sales hire, Netflix's price cuts, advertisers' upfronts approach and more
Earnings recap
The TV and streaming industry seemed to have settled into its corrective period during the fourth quarter of 2022, based on TV and streaming companies' latest quarterly earnings reports.
The ebb and flow of streaming subscription growth over the past few years settled into a semblance of normalcy. Meanwhile, the ad market continued its downturn but did not nosedive into the ground to the extent some companies had feared. Nonetheless, the TV and streaming economy — as with the global economy — remained in a precarious position with companies pressed to cut costs and prove profitability, especially on the streaming side.
Here is a rundown of the top takeaways for the TV and streaming industry from the most recent earnings season.
Streaming subscriptions
For a sign of normalcy in the subscription-based streaming market, look no further than Netflix solidifying its position at the top. The company added 7.7 million subscribers in Q4 to surpass analysts' estimates. No, Netflix didn't break out how many of those subscribers signed up for its new ad-supported streaming tier.
"We're seeing take rate and growth on that ads plan is solid" was about as much as Greg Peters, who is replacing Reed Hastings as Netflix's co-CEO, was willing to say during the company's earnings call on Jan. 19.
Surprising as the strength of Netflix's subscriber growth in the period was, similarly stunning was Disney reporting a 1% quarter-over-quarter subscriber downtick for Disney+. Disney attributed the subscriber shedding to its Disney+ Hotstar service losing 3.8 million subscribers in India and Southeast Asia after ceding Indian Premier League rights. By contrast, Disney+ added 200,000 subscribers in the U.S. and Canada, though that was only a quarter of the subscribers gained by sibling streamer Hulu in the period.
Streaming subscriber growth was a bit of a mixed bag across the rest of the major services in Q4. Paramount's Paramount+ attracted 9.9 million new subscribers, but Warner Bros. Discovery's HBO Max only added 1.1 million. And NBCUniversal's Peacock split the difference with a 5.5 million subscriber increase in the quarter.
At the close of 2022, here were the subscriber standings among the major streaming services:
Netflix: 230.1 million
Disney+: 161.8 million
HBO Max and Discovery+ (combined): 96.1 million
Paramount+: 55.9 million
Hulu: 48.0 million
Peacock: 20 million
Advertising downturn
The TV and streaming ad market "bottomed out" in the fourth quarter of 2022, NBCUniversal CEO Jeff Shell said during the company's earnings call on Jan. 26. Of course, NBCUniversal was in a somewhat enviable position as the owner of Telemundo, which broadcast the World Cup and was cited a primary contributor to the Comcast-owned company's 4% year-over-year increase in advertising revenue.
But Roku's Q4 earnings report appears to provide further evidence of the advertising downturn, if not evening out, then at least not steepening to an entirely vertical tilt. The connected TV platform owner's CEO Anthony Wood warned in November, "We are seeing signs that Q4 is going to be worse in terms of the ad market than Q3 was." But then it turned out to be not that terrible. Roku doesn't break out its advertising revenue, but its platform revenue segment — which includes revenue from ads as well as streaming subscriptions sold through Roku — increased by 5% year over year. "Q4 platform revenue came in above our expectations," said Roku's outgoing CFO Steve Louden during the company's earnings call on Feb. 15.
That's not to say the TV and streaming ad market looked all that rosy in Q4. Disney-controlled Hulu's ad revenue, for example, decreased year over year in the final three months of 2022, though Disney didn't disclose specific figures. The traditional TV ad market, in particular, ended the year on a cold streak. Paramount's linear TV ad revenue slid by 7% year over year. AMC Networks' U.S. ad revenue dipped 12% year over year. Warner Bros. Discovery's linear TV ad revenue fell even further, down 17% year over year.
Profit and costs
Subscription sales are fine, and ad dollars are nice. But what really matters at the moment is the revenue companies keep as profits after covering their costs. That prioritization is fueled, in large part, by the long-term profitability of the traditional TV business and has been augmented by the evidence in Netflix that streaming can also be a successfully solvent business.
Yes, once again, Netflix is the yardstick. After covering its operating expenses, including property and equipment costs, Netflix had $332 million left over in free cash flow for its Q4 operations.
By contrast, Netflix's rivals from the traditional TV business continue to sink more money into their streaming businesses. Paramount's streaming business reported a $575 million adjusted operating loss in Q4 2022 compared to $502 million in Q4 2021. And Disney lost $1.1 billion on its streaming business in the final three months of 2022 after losing $593 million in the year-ago period.
But again, Netflix has shown there's a path to profitability in streaming. The company had gone through its period of backing up the Brinks truck to plug its service with programming in order to amass subscribers — the period its emergent rivals are currently in — but it has begun to pare back its programming costs. In 2022, Netflix spent $16.8 billion on content, a 5% decrease from 2021.
Warner Bros. Discovery has been especially aggressive in cutting its streaming costs to approach profitability. The owner of HBO Max and Discovery+ still lost $217 million on its streaming business in the fourth quarter, but that was less than the $728 million it lost in Q4 2021.
"On the cost side, all of the trends are pointing in the right direction. We see better engagement, better churn, which makes marketing efficiencies come up. We've right-sized the content investments," said Warner Bros. Discovery CFO Gunnar Wiedenfels during the company's earnings call on Feb. 23.
All of this is to say, the fourth quarter of 2022 wasn't the blockbuster period of prior years, but it wasn't altogether bleak either. More sober than somber, if you will. Considering the undercurrent of unease still circulating among TV and streaming companies, that companies' fourth-quarter results didn't send alarm bells blaring may even be somewhat reassuring amid a still-gloomy start to 2023.
As Netflix said in its letter to shareholders on Jan. 19, "2022 was a tough year, with a bumpy start but a brighter finish."
What we've heard
"There are thousands of FAST channels that exist today. But when you look at those FAST channels, most of the platforms that have FAST channels have somewhere between zero to maybe two Black content-focused channels. And so we see that as a massive opportunity."

— Revolt CEO Detavio Samuels on the Digiday Podcast
Numbers to know
96.1 million: Number of streaming subscribers that Warner Bros. Discovery has across HBO Max and Discovery+.
25 million: Number of people who use TelevisaUnivision's free, ad-supported streaming service ViX each month.
7.3: Number of streaming apps that the average U.S. household used in the second half of 2022.
22%: Percentage share of iPhone owners who subscribe to Apple's Apple TV+ streaming service.
>1 minute: Minimum length for videos to be eligible to receive money through TikTok's updated creator payment program.
What we've covered
Revolt's Detavio Samuels says advertisers have fallen short on commitments to Black-owned media companies:
While the Black-owned TV network and streaming operator has seen movement among advertisers, brands have not fulfilled their pledges, Samuels said on the latest Digiday Podcast.
Revolt's digital revenue has grown to surpass its linear TV revenue despite the latter revenue stream continuing to grow.
Listen to the latest Digiday Podcast episode here.
When it comes to the talent working on TikTok, more agencies are eying personal profiles:
Ad agencies are scouring the platform to hire people for their internal teams.
The TikTok-based recruiting stems from brands asking agencies to produce more content for the platform.
Read more about agencies' TikTok talent evaluations here.
How agencies are testing live shopping and seeing potential in accelerating conversions:
Live shopping continues to be a shiny new toy among ad agencies.
Apparel and fashion products are most the popular categories for live commerce.
Read more about agencies' live shopping experiments here.
What do creators really want from TikTok?:
TikTok creators complained that the platform doesn't pay very well.
They also criticized the platform's unpredictable algorithm and onerous oversight.
Read more about creators' TikTok critiques here.
What we're reading
Apple hires a streaming ad seller:
Apple has tapped Lauren Fry, former CRO of TV ad targeting firm Simulmedia, to steer its Apple TV+ service into the streaming ad business, according to The Information.
Netflix cuts subscription prices abroad:
Just as Netflix ramps up its crackdown on password sharing, the company lowered its subscription prices in more than three dozen countries, according to The Wall Street Journal.
Advertisers approach this year's upfront with caution:
Advertisers are not slashing their budgets ahead of this year's TV advertising upfront negotiations, but they are preparing to extend the annual haggle and angle for less lengthy commitments, according to Ad Age.
Talent agency preys on TikTok creators:
Carter Agency has failed to pay TikTok creators, including BIPOC creators, for brand deals that the talent agency secured on their behalf, according to The New York Times.
Warner Bros. Discovery v. Paramount:
A few years after Paramount struck a lucrative licensing deal for WBD to carry "South Park" episodes on HBO Max, the latter company is suing the former for undermining the deal by pushing other "South Park" programming on Paramount's own Paramount+, according to Variety.
https://staging.digiday.com/?p=490819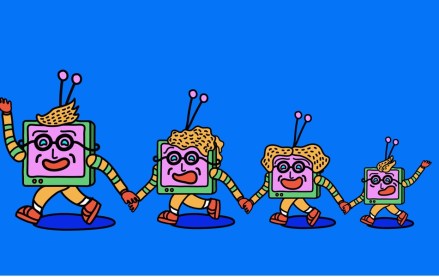 August 16, 2023 • 7 min read
•
•
This week's Future of TV Briefing looks at how the latest quarterly earnings season evinces more streaming subscriber growth struggles and a growing fondness for the bundle.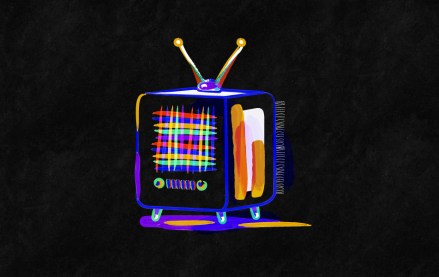 August 11, 2023 • 3 min read
•
•
It would appear that investors' enthusiasm for the CTV narrative that has served TTD, Magnite and PubMatic so well for the last 18 months is starting to plateau.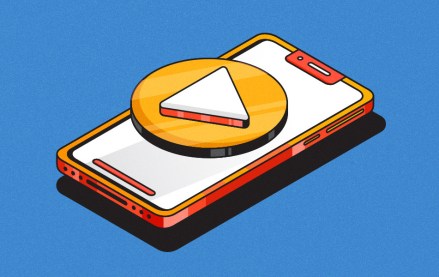 August 9, 2023 • 6 min read
•
•
This week's Future of TV Briefing looks at how platforms are pulling creators toward longer videos while brands push for shorter fare.