Future of TV Briefing: How the TV ad measurement landscape has changed since summer
November 24, 2021 • 10 min read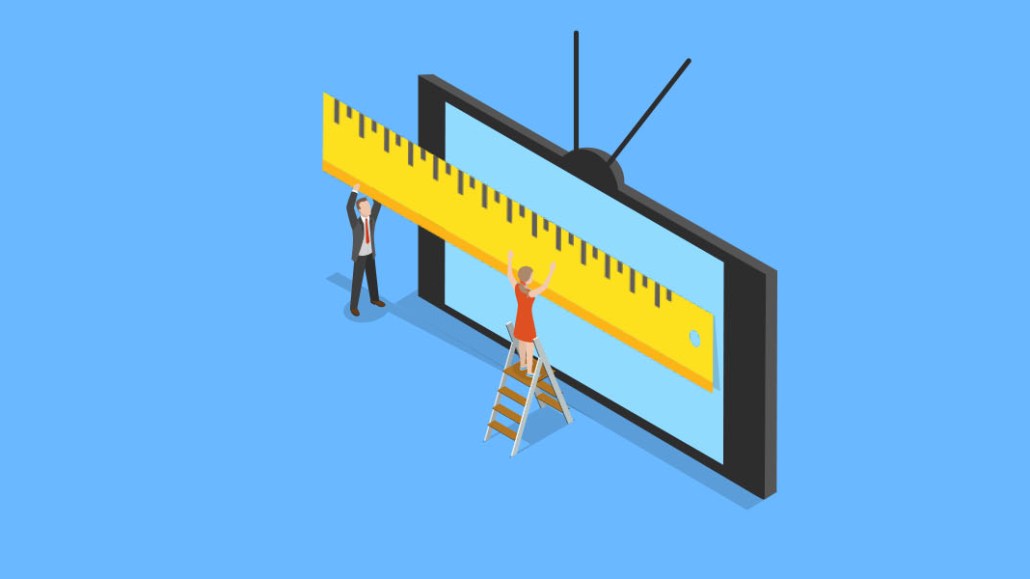 The Future of TV Briefing this week reviews the flurry of activity on the TV ad measurement front since the summer when the Media Rating Council stripped Nielsen of its accreditation and NBCUniversal opened the doors to alternative providers.
Taking measure of TV's measurement shakeup
Broadcast TV's rebound, streaming's stagnation continue
TV networks' streaming ad pitches, Netflix's secret weapon, Roku's original programming plans and more
Taking measure of TV's measurement shakeup
The key hits:
TV network owners, including NBCUniversal, ViacomCBS and WarnerMedia, are updating their measurement systems to be less reliant on Nielsen.
Ad agencies are kicking the tires on alternative measurement providers.
Amid the rise of would-be rivals, Nielsen is making its own moves to protect its position.
Once again a crisis is catalyzing change in the TV and streaming ad industry.
In a similar but exponentially more benign way to how the pandemic pushed audiences and advertisers to streaming, the Media Rating Council stripping Nielsen of its accreditation is spurring the dominant measurement provider and the broader industry to get their counting up to speed with the state of the market.
The recent rate of change in TV and streaming ad measurement can be hard to keep pace with though. So, with the Thanksgiving holiday respite approaching and amid the latest flurry of activity, here is a rundown of how the measurement landscape has shifted since the summer.
First, a refresher: TV network owners have largely spearheaded the ongoing measurement shakeup. The VAB, an industry group representing TV networks, had set the whole matter in motion back in April when it alleged that Nielsen had miscounted traditional TV viewership during the pandemic; the MRC confirmed the claim in the spring. Then in August, Discovery and NBCUniversal each publicly called for change.
Of course, there are always calls for the TV advertising industry to update its measurement system. Demands for the GRP's demise from both buyers and sellers have been lobbied for so long that traditional TV's main metric seemed destined to outlive the medium. This time, though, the calls have been backed by action.
Before NBCUniversal called for a measurement overhaul — and before Nielsen said it would put its MRC accreditation on hiatus while correcting its counting — the Comcast-owned media conglomerate had already put things in motion. On Aug. 2, NBCUniversal sent out requests for proposals from measurement providers to participate in its plan to create a new measurement system. The announcement of this plan, and corresponding RFP process, on Aug. 23 opened the floodgates.
As of Nov. 17, more than 100 companies had responded to NBCUniversal's request for proposals, which had initially been sent out to 50 companies, Kelly Abcarian, evp of measurement and impact for NBCUniversal's advertising and partnerships organization wrote in a memo that was sent to the measurement providers that day and shared with Digiday by an NBCUniversal spokesperson. "We are truly at the precipice of the most exciting yet transformational time in measurement and impact analysis for our industry," she wrote.
Measurement providers like Comscore, Samba TV, Tvision and VideoAmp had already been attempting to rival Nielsen, but TV and streaming ad buyers and sellers had largely continued to hold on to Nielsen's numbers as the basis for their deals. Now companies like NBCUniversal were holding open the door for the providers to convince them that there were viable alternatives to Nielsen.
And it hasn't only been NBCUniversal.
ViacomCBS has added support for Nielsen alternatives such as Comscore and VideoAmp and is operating under the belief that the future of TV and streaming ad measurement "will involve multiple currency options based on advertiser agency preference," John Halley, COO of advertising revenue at ViacomCBS, said in an interview in September.
Additionally, WarnerMedia plans to push out its own measurement system, Variety reported on Nov. 18. The AT&T-owned media company that is set to be spun off to merge with Discovery next year is reportedly talking with at least 10 measurement providers and begin testing alternatives in the first quarter of 2022.
Meanwhile, ad agencies have been evaluating the various measurement providers, including assessing their respective methodologies. And VideoAmp has signed Dentsu, Havas, Horizon Media, Publicis and Omnicom Media Group to participate in a pilot test of its measurement system, according to Campaign.
And then there have been the formations of cross-industry groups that consist of various industry cross-sections and cross-pollinate. The network-oriented VAB has organized a Measurement Innovation Task Force, which is supposed to work with the Association of National Advertisers' Cross-Media Measurement program as well as NBCUniversal's own Measurement Innovation Forum that spans advertisers, agencies and, of course, industry organizations like the VAB and ANA. This web of working groups can appear confounding, but the interweaving of efforts is meant to ensure TV and streaming ad measurement moves to an era where the industry is not reliant on any one, fallible measurement provider.
"All we all want is the best and most reliable, transparent measurement we can possibly get. And I think everyone is on the same side of this issue… We're going to fumble along until we find the right mix," said Kim Kelleher, president of commercial revenue and partnerships at AMC Networks, in a recent episode of the Digiday Podcast.
Nielsen hasn't been sitting on the sidelines while all of this has transpired, though. In fact, this month the company seemed to take its biggest swings since effectively sidelining itself in August.
On Nov. 10, Nielsen filed patent suits against two of its rivals, TVision and HyphaMetrics, AdExchanger reported on Nov. 22. The suits take aim at the companies' panel-based measurement systems and seem to be Nielsen's attempt to protect its position given that agency executives see panel-based measurement as an important measurement component moving forward and Nielsen's panel is considered by agency executives to be the biggest in the market.
"As the industry evolves, panels will continue to play a critical role in providing the key truth set for validating the Big Data sources that the industry increasingly leverages. We fully support and encourage innovation in media measurement and in panels, specifically. But we will not support businesses appropriating our intellectual property without authorization. Over the years, we've invested heavily in the intellectual property that allows us to evolve and modernize our panels, improving their efficiency while maintaining quality and accuracy. We will continue to innovate, and we will protect those innovations from unauthorized use and sale by any and all companies," said a Nielsen spokesperson in an emailed statement.
Also on Nov. 22, Nielsen announced that it will roll out measurements for individual linear TV ads sometime during the first half of 2022 through a deal with ad tech firm Extreme Reach. Yes, this is something that wasn't already possible. You can see why TV ad measurement has been long overdue for an overhaul.
This article has been updated to include a statement from Nielsen regarding the lawsuits filed against TVision and HyphaMetrics.
What we've heard
"YouTube early on was just like TikTok is now. The algorithm was doing its thing, but there wasn't the sense within the audience that people were pulling strings behind the scenes. So it gave this close relationship with creators because it felt like no corporate overlords were looking down on them."

— Digital video executive
Trend watch: Broadcast TV's rebound, streaming's stagnation continue
For the second straight month, broadcast TV networks' share of TV watch time increased, according to Nielsen's latest Gauge viewership report for October. Meanwhile, for the fifth straight month, streaming's share of TV watch time remained at 28%.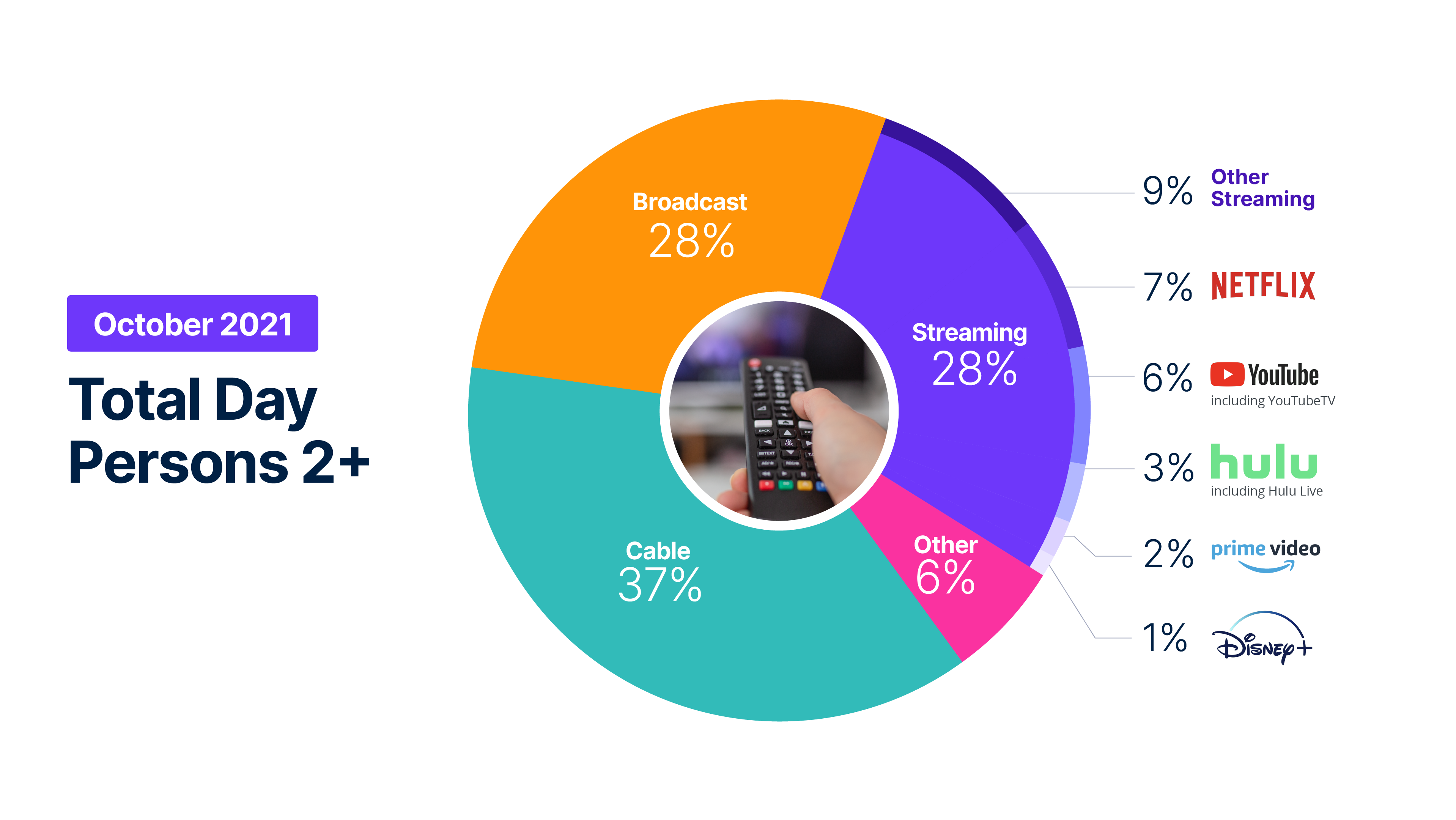 The stats suggest that for all the time some people spent streaming "Squid Game" on Netflix, people spent even more time tuning into live sports and primetime shows on traditional TV. Nielsen cited sports and drama shows as the reasons for broadcast TV's October uptick. The categories combined to represent 35% of broadcast TV watch time for the month.
Meanwhile, non-traditional linear TV seems to have affected how streaming audiences spent their time in October. Nielsen didn't break out numbers for streaming pay-TV services, but the company did say that streaming pay-TV services like Dish Network's Sling TV and traditional pay-TV providers' streaming apps recorded double-digit viewership increases. Additionally, YouTube's pay-TV service contributed to YouTube's overall watch time rising by 2%.
On the other hand, many of the top streaming services saw their watch time dip during October. People spent 2.5% less time streaming shows and moves on Amazon Prime Video and Disney+ than they did in September, and Hulu's watch time slipped by 0.3%. By contrast, Netflix's watch time increased by 5.5%, which translated into the dominant streamer's share of watch time rising to 7%.
Numbers to know
$5: How much Disney is raising the monthly subscription price of Hulu's pay-TV service in what is becoming an annual tradition.
-650,000: How many pay-TV subscribers that top providers lost during the third quarter of 2021.
58.8%: Percentage share of TV-owning households expected to have pay-TV subscriptions by the end of 2021, down from 60.6% in 2018.
What we've covered
TikTok taps BuzzFeed to produce the first sponsored weekly live shows on the platform:
BuzzFeed and TikTok have signed a year-long deal in which BuzzFeed will produce live video series and TikTok will secure show sponsors.
The first show stemming from the deal, "I Made This," premiered on Nov. 3.
Read more about BuzzFeed and TikTok here.
Tastemade adds programs to sell and manage subscriptions, events for creators:
Creators will be able to sell multi-tiered subscriptions and tickets to in-person and virtual events through Tastemade.
The food-and-travel-focused media company will take a 10% to 15% cut of each sale.
Read more about Tastemade here.
Here's why Outbrain is buying Video Intelligence for $55 million:
The content recommendation company is looking to make inroads into connected TV.
The acquisition is expected to boost Outbrain's annual video revenue to $100 million.
Read more about Outbrain here.
With Gameday Central, the Philadelphia Inquirer bets on live streaming video sports coverage:
The newspaper publisher is airing a weekly live video pre-game show on its site and platforms like YouTube and Facebook.
The show is an extension of the Inquirer's plans to build its events business.
Read more about the Philadelphia Inquirer here.
How a DTC wedding ring brand is testing shopping on TikTok:
Manly Bands started testing TikTok Shopping with Shopify earlier this year.
Ad prices on TikTok for the brand are less than half the cost of ads on Facebook.
Read more about Manly Bands here.
What we're reading
TV networks' early streaming ad pitches:
TV network owners, including Disney, NBCUniversal and WarnerMedia, are not waiting until next year's upfront cycle to pitch new streaming ad products to advertisers, according to Variety. The moves suggest how the TV-and-streaming ad market is changing into an always-on upfront.
Netflix's secret weapon:
Netflix's streaming technology may be its most important asset in the streaming wars, according to The Verge. While other streamers have been beset by technical issues that have caused their services to be slow to load and struggle under heightened viewership, Netflix's proprietary content distribution network has been able to withstand the streaming surges so that its ability to deliver programming can feel as a reliable as linear TV.
Roku's original programming plans:
Roku plans to develop more than 50 original shows over the next two years to boost its free, ad-supported streaming service's appeal to audiences and advertisers, according to The Wall Street Journal. Roku began wading into original programming earlier this year after acquiring the libraries of Quibi and "This Old House." But others like Amazon's IMDb TV and Fox's Tubi are also supplying their free, ad-supported streamers with original shows, pressing Roku to keep pace.
Regional sports networks' struggles:
As pay-TV services lose subscribers, regional sports networks are especially losing out, according to CNBC. The cord-cutting trend has had the ripple effect of pay-TV providers cutting channels from their services to cut down on those services' costs, and one area in which the providers have been most aggressively cutting is in their line-ups of regional sports networks that do not receive enough viewership to justify their costs in the providers' eyes.
Disney+'s programming problems:
Corporate bureaucracy may be having more of an impact on backing up Disney+'s programming pipeline than the pandemic-induced production hiatus, according to The Information. The company's reorganization under CEO Bob Chapek introduced an extended process for evaluating shows, and that has in turn exacerbated Disney+'s dearth of original shows.
https://staging.digiday.com/?p=433516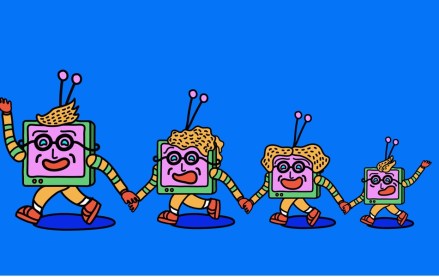 August 16, 2023 • 7 min read
This week's Future of TV Briefing looks at how the latest quarterly earnings season evinces more streaming subscriber growth struggles and a growing fondness for the bundle.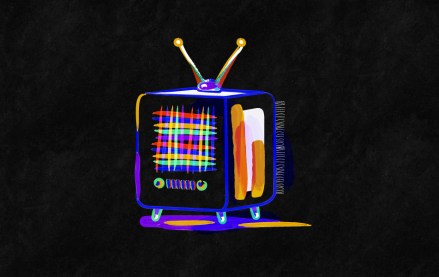 August 11, 2023 • 3 min read
It would appear that investors' enthusiasm for the CTV narrative that has served TTD, Magnite and PubMatic so well for the last 18 months is starting to plateau.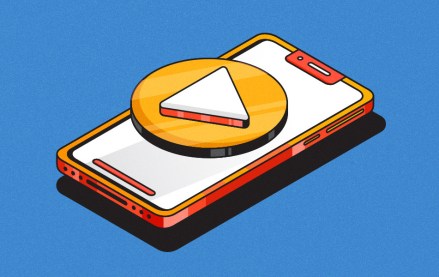 August 9, 2023 • 6 min read
This week's Future of TV Briefing looks at how platforms are pulling creators toward longer videos while brands push for shorter fare.