Future of TV Briefing: How connected TV's identity picture is coming into focus
June 2, 2021 • 10 min read
•
•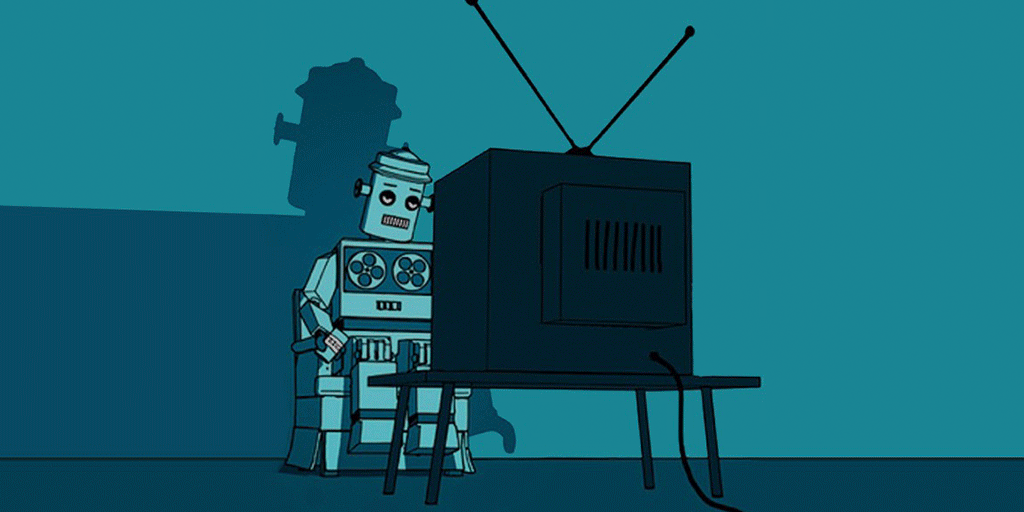 Ivy Liu
The Future of TV Briefing this week looks at how the cookieless connected TV ad market is seeing an influx of alternate identifiers.
A CTV ID check
Programmatic's part in the upfronts
The Latin American streaming battleground
CNN+, Roku's movie move, creators' direct payment businesses and more
A CTV ID check
At a time when the third-party cookie is being eliminated and mobile app tracking is being limited, connected TV's cookieless environment can offer something of a reprieve. "It's nice to know CTV doesn't require cookies. It's everybody's breath of fresh air right now," said an agency executive. Fresh as it may be, the air around CTV's identity landscape is far from crystal clear at the moment.
In place of the third-party cookie, the CTV ad market had coopted the IP address as a means of identifying individual households and connecting their associated devices. But similar privacy concerns to the ones that have claimed the third-party cookie are likely to eventually curtail the IP address's future usage. Meanwhile, alternate identifiers — including The Trade Desk-backed, now open-source Unified ID 2.0; LiveRamp's Authenticated Traffic Solution; and OpenAP's OpenID — have emerged to fill CTV's identity picture. But at the moment, the view is so full as to be foggy.
"I'm literally trying to build my own LUMAscape of the identity world so I can figure out what's happening right now," said one ad tech executive. "By our count, there are 80 identity solutions out there for television or CTV broadly."
The key hits:
The CTV advertising market is experiencing an influx of identifiers.
The amount of identifiers already on the market will necessitate some consolidation.
Two main types of identifiers have emerged.
However, there remain questions around adoption and performance.
While there is a multitude of identifiers, there is already overlap among them. For example, a publisher can attach multiple identifiers to a bid request so an advertiser has its pick of which to use. However, the more identifiers that are supported, the fuzzier and more fragmented the market's identity picture risks becoming.
"We believe there will not be 80, but a handful of universal IDs that need to exist," said Jason Manningham, CEO of Blockgraph, an ad tech company owned by Comcast, Charter and ViacomCBS that operates technology to reconcile various identifiers.
Other ad tech executives as well as executives at agencies and streaming services also said that there is unlikely to be a single identifier to rule them all. "The market will work its way out in terms of number of identifiers. I think it will be under 10, maybe even five. We don't know yet," said Bill Michels, gm of product at The Trade Desk.
The reasons that consolidation will come from CTV's identity landscape range. Some advertisers may prefer certain identifiers, based on factors like which streaming services support them and what personal information they use to establish identity. Meanwhile, streaming services may support certain identifiers based on the CPMs they receive in connection with a given ID. Meanwhile, CTV platform owners offer their own bespoke identifiers, such as Roku's Roku ID for Advertising, and may or may not make them interoperable with other identifiers.
Really, though, the biggest reason for now is that CTV's ad infrastructure is so early in its development that no one really knows what type of identifier will be best suited to the market.
"It's like the county fair when you have the baby race and all these babies are lined up and go one step a second…. [Platform-based IDs for advertising] have been around for a while, but others are in their infancy," said a second ad tech executive. "There will be scaling or failing and a little bit of a race to see who can get to a share of the market and start to materialize as a viable solution.
For all the fuzziness, two main types of universal identifier have emerged, according to a third ad tech executive. The first relies on login information, such as the email addresses people use to sign up for streaming services, and is the approach adopted by Unified ID 2.0. The second relies on personally identifiable information — such as people's names, physical addresses, IP addresses, email addresses and device IDs — collected by companies like credit monitoring firm TransUnion, projected across a broader group of people and then associated with an identifier, like OpenAP's OpenID, without that personal information being shared between the companies.
"Identity itself is foggy because how we define identity is still a little bit underdetermined," said a fourth ad tech executive.
The biggest differences between the identifier types have to do with the level and scope of identity. Email-based IDs enable targeting and measuring ads served to individuals, whereas the broader PII-based IDs facilitate targeting and measuring ads served the various members of a household. Either identifier is meant to allow a person or household to be tracked across different device types, but it remains to be seen to what extent either type is able to accurately track enough people across enough devices and media properties.
The email-based identifier may be more deterministic than the PII-based identifier, but it requires streaming services getting people to give their email addresses. Simple as that sounds, some free, ad-supported streaming services may be wary of requiring people to log in to stream their programming because it may limit their audience sizes. "Any point of friction in the viewing experience risks someone saying, 'Nevermind,'" said a streaming executive. On the other hand, the PII-based identifier is not reliant on a person logging in to a service, but it is largely reliant on the IP address as well as platform-provided advertising IDs (commonly called IFAs, short for "identifier for advertising").
"Whether an email address or whatever personal identifier, what does that mean in terms of where I can reach them? How far does that get me? Just because a solution exists, great, but how far is adoption going to be?" said the agency executive. Meanwhile, adoption will, in part, hinge on how much more revenue one identifier generates versus another.
In other words, for CTV's identity picture to come into focus, it may need to get even blurrier for a bit. "Everybody is just trying to figure out what it all means. I don't think it's clear yet. Acknowledging that is good," said the agency executive.
What we've heard
"The studio business is a hard business to be in right now. We've struggled a lot over the past year and change getting our big ideas and our slate sold. We're spending all this money on the studio team to build a slate, be in market, attach EPs and talent; it's an expensive business to be in that's low margin at the best of times."

— Entertainment executive
Stay tuned: Programmatic's part in the upfronts
Programmatic advertising may appear to be the antithesis of TV advertising's annual upfront marketplace: On-the-fly, on-demand ad buying versus year-long commitments made months in advance. But programmatic — which is a buying method, not an inventory category — does play a part in the upfront negotiations. "Generally, it is playing a role, especially for clients that are audience-first," said one agency executive.
For at least a few years, advertisers looking to reach more specific audiences beyond traditional age-and-gender-based segments have incorporated programmatic into the digital side of their upfront deals, using automation to dictate how and when their ads are delivered to streaming and online viewers. This year that will likely continue to be the case, but programmatic may have a bigger hand in how upfront dollars are spent.
Between the accelerated rise of streaming viewership and the need for networks to divert dollars from linear to digital, audience-first advertisers may have more reason to commit money in the upfront. "There's more inventory that will likely be available programmatically," said the agency executive. Of course, that could mean that advertisers would have the option of waiting out the upfront and programmatically picking up that inventory on the fly. But considering how tight the top-tier ad-supported streaming market is, some advertisers may prefer to secure it in the upfront and programmatically pick-and-choose when to place the ads throughout the year.
Numbers to know
3,000: Number of people who applied to TikTok's program supporting Black creators within the first 24 hours.
16.7 million: Number of streaming subscribers that Starz had at the end of the first quarter, overtaking its linear subscriber count.
241,000: Number of subscribers lost by streaming pay-TV providers in the first quarter.
8%: Share of connected TV ad impressions sold by aggregators in the first quarter.
Trend watch: The Latin American streaming battleground
Free, ad-supported streaming services aren't the only ones moving into the Latin American market. Subscription-based streamers are also seizing on the region's surge in viewership.
What we've covered
5 questions about Amazon's plan to acquire MGM:
One of the main questions is how will Amazon's ownership change the distribution of MGM's movies and shows.
But the biggest question is whether the deal will even be approved by regulators.
Read more about Amazon-MGM here.
NTWRK is taking NFTS into the livestream shopping model:
NTWRK CEO Aaron Levant appeared on the latest episode of the Digiday Podcast.
The livestream shopping shopping aims to reach $1 billion in revenue by 2025.
Listen to more about NTWRK here.
How BDG grew its TikTok channel as one of the first 'serious' publishers on the app:
BDG has found TikTok to be more of an evergreen platform a la YouTube.
The publisher has focused on niche communities, like people interested in science or parenting.
Read more about BDG here.
Contextual advertising begins to sprout in streaming ad market:
Publishers like Tastemade and Crackle have added contextual targeting options for their streaming inventory.
Contextual targeting has been the backbone of traditional TV advertising.
Read more about contextual advertising here.
As TikTok becomes pay-to-play, marketers remain bullish on organic strategy:
TikTok's mysterious algorithm has made it hard for brands to figure out how to produce popular videos.
Marketers are gravitating to a hybrid approach by using paid media to give their organic posts a boost.
Read more about TikTok here.
What we're reading
CNN preps standalone streaming service:
CNN is cooking up its own streaming service that's internally, unimaginatively, code-named CNN+, according to The Wall Street Journal. As part of the WarnerMedia-owned news network's streaming plans, the service will feature original shows from CNN's TV hosts. Unlike broadcast news outlets that have rolled out free, ad-supported news streamers that carry some of the same programming as their linear networks, CNN's strategy is more akin to ESPN's with ESPN+: It will be subscription-based and not feature any of CNN's primetime programming, per the report.
A streaming service for mid-tier programming:
Frndly TV is betting that there's a place in the streaming market for a subscription-based service to distribute run-of-the-mill programming, according to Los Angeles Times. Free, ad-supported streaming services are often held out as the hubs for mid-tier, TV-quality programming. But Frndly TV has nearly 500,000 subscribers who pay $5.99 a month to stream Hallmark movies and "Reba" reruns.
Creators' direct payment businesses:
Creators have historically relied on ad revenue, but they are increasingly finding opportunities to be paid directly for their content, according to Reuters. Platforms like Snapchat and TikTok have been operating programs to pay creators, while others like Instagram and Twitter are adding tools for audiences to provide the payments.
Roku's movie move:
Roku has signed a deal to premiere movies from Saban Films on The Roku Channel as soon as three months after they premiere in theaters, according to Deadline. Saban The deal is the latest example of how Roku is looking to build up the programming library of its free, ad-supported streaming service, after acquiring Quibi's catalog as well as "This Old House" earlier this year. It also shows how Roku is tempering its investment. Saban's slate includes films starring Laurence Fishburne, Christopher Walken and Christina Ricci, but these aren't exactly blockbusters.
https://staging.digiday.com/?p=415912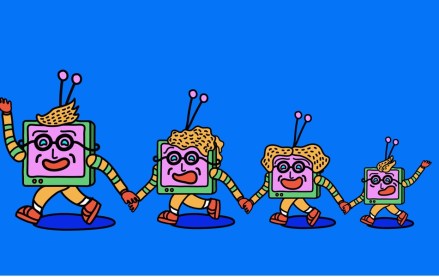 August 16, 2023 • 7 min read
•
•
This week's Future of TV Briefing looks at how the latest quarterly earnings season evinces more streaming subscriber growth struggles and a growing fondness for the bundle.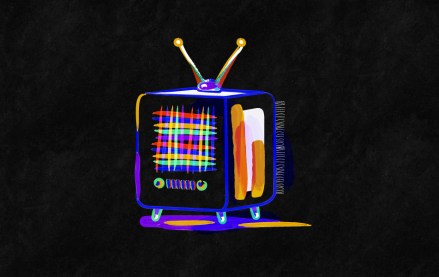 August 11, 2023 • 3 min read
•
•
It would appear that investors' enthusiasm for the CTV narrative that has served TTD, Magnite and PubMatic so well for the last 18 months is starting to plateau.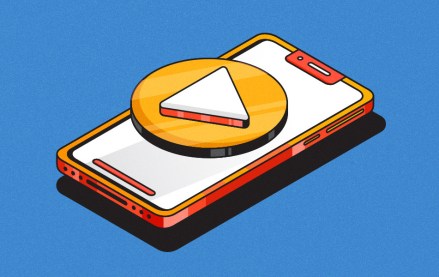 August 9, 2023 • 6 min read
•
•
This week's Future of TV Briefing looks at how platforms are pulling creators toward longer videos while brands push for shorter fare.