Future of TV Briefing: How companies are working to move beyond the traditional TV ad format
September 1, 2021 • 9 min read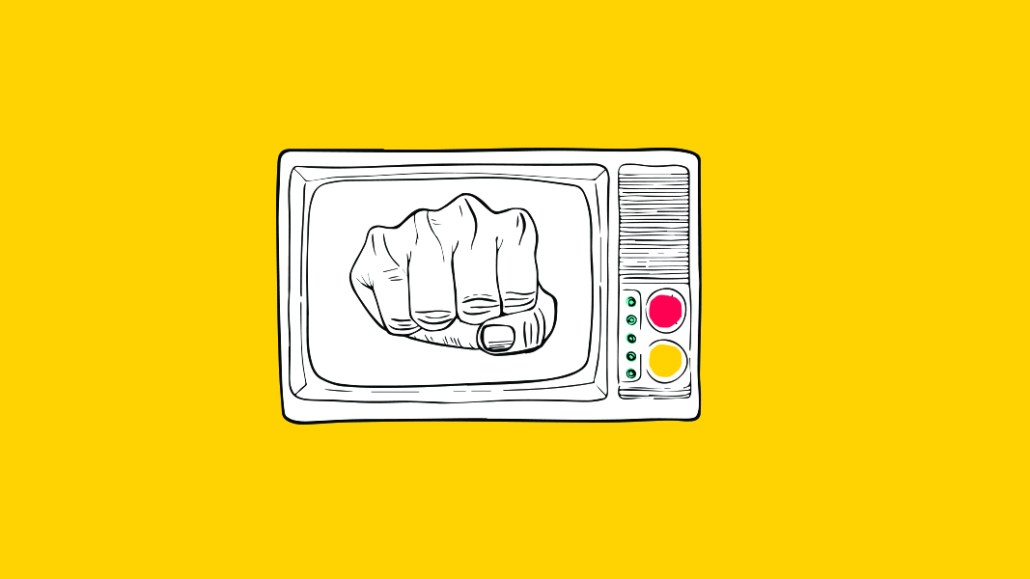 The Future of TV Briefing this week looks at the companies that are aiming to revamp the traditional TV ad format for streaming.
Breaking the TV ad break
College football's comeback
Advertisers' thoughts on NBCUniversal's measurement move, The NFL's return as TV bellwether and Hulu's programming pipeline problem and more
Breaking the TV ad break
The key hits:
The rise of connected TV has contributed to a rise in companies rethinking the traditional TV ad format.
In-show product placements are being automated for improved targeting and measurement.
Companies are also augmenting standard 15- and 30-second spots.
TV's age-old 15- and 30-second spots sufficed for eons. But the streaming era — and particularly the popularity of ad-free outlets like Netflix — has introduced some urgency for the TV and streaming advertising industry to uncover ad formats that audiences will be more willing to sit through.
"Running a ton of ads is a terrible viewing experience on TV. How can we create a better viewing experience, which might make ads more impactful?" said one agency executive.
There is no easy answer to that question. But options are emerging, and they largely split between improving upon the traditional TV ad break and breaking it. In addition to TV networks and streaming services subtracting the amount of ads they air each hour, companies like Origin Media are endeavoring to ease the standard commercial interruptions. Meanwhile, others like BEN, Mirriad and TripleLift have developed ways to insert advertisers into programs without stealing or subverting the show.
For years, TV networks have been inserting show snippets in commercial breaks in order to get people to stop fast-forwarding through the ads. Similarly, product placement has long been a way for producers to acquire props for no cost or even a profit. But streaming is enabling companies to automate these alternative ad approaches in ways that can make them more targetable and measurable and, importantly, less manual. And considering the tightness of the traditional TV and top-tier streaming ad market, not only are advertisers pressed to find alternative means of reaching audiences, but even TV networks are taking in-show brand integrations more seriously.
"What we're seeing is that integration teams or branded content teams within linear networks are starting to have a revenue number they need to hit separate from the ad sales team," said Erin Schmidt, chief product placement officer at BEN. "The industry is shifting. There are more opportunities to finance content and not be restricted to the 30-second spot because inventory is more limited."
Take the updated approach to product placement, for example.
In the past, advertisers would have to send physical goods to a show's set in order to appear in a program. But now companies such as TripleLift are able to use technology like computer vision — a form of artificial intelligence that is able to understand the contents of an image, such as a frame of video — in order to automate the whole undertaking.
TripleLift's technology is able to "find surfaces in the background that track frame by frame, so we know we can do an insertion at scale, and consumers won't be able to notice," said Michael Shields, gm of advanced advertising at TripleLift, which has worked with advertisers like Nissan.
But it's not only the creation of product placements that is undergoing an overhaul. So is the delivery. Companies are plugging into video ad servers in order to distribute these product placements as if they were a standard mid-roll ad. TripleLift is already able to do so via server-side ad tech, such as Adobe's Primetime and Amagi. And within the next 12 to 18 months, Mirriad expects to have rolled out a deal with an undisclosed video ad server that will enable the company to dynamically insert brands and products into shows.
"We're looking at the video ad server as ultimately the distribution device that allows me to push whatever piece of content I have into any kind of destination," Stephan Beringer, CEO of Mirriad, which has run campaigns for roughly 150 advertisers with campaign budgets ranging between $600,000 and $700,000.
Similar to a standard display or video ad call, an ad request will go out to fill a product placement spot in a show, then a modified version of the scene will be slotted into the stream, and the ability to do so dynamically means that the modified scene can be tailored to specific audience segments.
But these bells and whistles are only beneficial insofar as an advertiser is able to gauge an impact on their business. So companies have also been making progress on the measurement front by working with firms like Kantar and MediaScience to measure performance. Mirriad, for example, has worked with Kantar to conduct studies that showed people exposed to a Mirriad product placement were aware of a brand versus 47% for those who were not exposed to Mirriad's placements. Meanwhile, MediaScience measured a 32 percentage point increase in unaided brand awareness for TripleLift's in-show integrations.
That's all well and good. But this is still TV we're talking about, and for now — for better or worse — TV (and even CTV) remains the domain of the interruptive ad break. It's what advertisers are most familiar with and what guarantees them 100% of people's attention on screen. Of course, that assumes an advertiser has a person's attention in the first place, which is where Origin Media saw an opportunity to revamp the legacy ad placement.
"We said, 'Ad breaks exist. They are moments in time that are already there.' What we're going to do is we're going to challenge why they should only run ads," said Freddie Godfrey, co-founder and CEO of Origin Media. So the company is augmenting the standard ad with what Godfrey described as "native content" but may be better characterized as a warm-up ad.
Origin's "topper" format is a typically 15-second animated clip produced by the firm's animation studio that airs before the actual ad and is designed to get the audience's attention and put them in whatever mindset would best suit the ad. For example, a topper attached to an insurance company's ad may tease people with information about the average person's life expectancy. And because Origin is concentrated on CTV and can take advantage of streaming's targeting capabilities, the topper can be tailored to specific audience segments to reflect life expectancy rates for a viewer's own region.
Admittedly, improving upon the traditional TV ad by adding more ad seems counterintuitive at a time when streaming services are limiting their ad loads and ad-free streamers like Netflix and Disney+ dominate audiences' attentions. But Origin conducts studies to measure the effectiveness of its ad additions. In the first quarter of 2021, a big-box retailer ran a campaign that included a topper and judged that Origin's format led to 1,700 in-store visits, Godfrey said.
However, for all the work being done to advance beyond the traditional TV ad format, companies may face an uphill climb in convincing advertisers to invest in alternatives to their long-held 15- and 30-second spots — the fossil fuel of the advertising industry.
Albert Thompson, managing director of digital innovation at Walton Isaacson, questioned whether there was enough urgency among TV advertisers to wean themselves off the traditional ways of doing business and cited the upfront's survival as an example.
"No one took the time to say, 'Should we really be running the same spot in every pipe?'" Thompson said.
What we've heard
"We're kind of being nudged to almost think about a post-upfront upfront."

— Exverus Media president Bill Durrant on TV's scatter ad market
Stay tuned: College football's comeback
The college football season officially kicked off on Aug. 28, and now the question is whether it will proceed as planned, as the delta variant surge spreads.
While the NFL accounts for the biggest single slice of TV viewership, college football attracts hundreds of thousands to millions of viewers per game. Last year the absence of many college football games last year — with schedules shortened and games canceled because of the pandemic — likely contributed to the TV ad market further tightening. By contrast, the status of this year's college football calendar will play a role in how the TV ad market plays out in the fourth quarter.
For their part, agency executives believe that the NCAA and the respective collegiate athletic conferences will do whatever they can to preserve the season. "There will be no Big Ten holdout again. They lost so much money [after canceling and eventually playing an abbreviated schedule last year,]" said one agency executive.
However, while agency executives are confident that college football games will be played as scheduled, they are less sure of whether the delta variant will eventually lead to limits on in-person attendance and, in turn, dilute the TV viewing experience and depress viewership numbers.
"My biggest concern still is that the season will go on in tact, but will there be fans?" said a second agency executive. They added, "Time will tell about the success of college football, specifically because fans are such an integral part of that success."
The first agency executive recalled a conversation they had last year with an executive at a TV network that airs college football. "He was like, 'NCAA is driven by in-stadium [revenue]. NFL is driven by TV rights. If in-stadium [attendance] is down for NCAA, it kills them. That's one of the reason I think they will come back with fans, and I do think NCAA viewership will go up," said this agency executive.
Numbers to know
$20 million: How much money a connected TV ad fraud scheme is estimated to have cost advertisers per month.
216 million: How many people are projected to tune into free, ad-supported streaming TV services each month in 2023.
43%: Percentage share of national advertisers' U.S. ad dollars that went to TV in the first half of 2021
$1.2 billion: How much money political advertisers are expected to spend on streaming video ads during the 2022 midterm election cycle.
What we've covered
TV's scatter advertisers apply upfront-style approaches heading into the fourth quarter:
Ad buyers are securing scatter ad inventory months in advance amid TV's tightening supply.
Prices on TV networks' rate cards are up 30% year over year.
Read more about TV's scatter advertisers here.
Vice reshuffles its ranks to prioritize publishing fewer words, more vertical video:
Vice's latest layoffs affected mostly writers and editors as the media company prioritizes video.
The editor-in-chief of Vice's digital team will now report to an executive who oversees video strategy and output.
Read more about Vice here.
The esports events every marketer should know:
Many of the largest esports events are owned and operated by corporate video game publishers.
When in-person events truly return post-pandemic, these prominent events are likely to sell out quickly.
Read more about esports here.
What we're reading
Advertisers aren't sure about NBCUniversal's measurement move:
After NBCUniversal called for the TV ad industry to move beyond relying on Nielsen's measurement system, advertisers including Anheuser-Busch InBev and Procter & Gamble have questioned following the media conglomerate's lead, according to Insider. The bone the advertisers are picking is that, while Nielsen's measurements are empirically imperfect, they are at least impartial.
The NFL will be a bellwether for TV's return:
This year's NFL season will signal whether TV networks and Amazon made a smart by ponying up $105 billion in the latest rights negotiations, according to Bloomberg. NFL games are the most prized programming on TV, so how viewership compares to last season — and how that comparison stacks up against broader TV viewership trends — will provide a temperature check for the overall industry.
Hulu's programming library is at risk of shrinking:
Hulu's programming library may soon suffer from the streaming wars, according to Variety. Next year, NBCUniversal will gain the option to pull some of its shows from the Disney-owned streamer, and other networks like Fox and ViacomCBS could follow suit.
Hollywood's production return burns out crews:
As the entertainment industry has returned to in-person production, crew members have swung from being out of work to being burnt out on work, according to Los Angeles Times. A pile-up of projects and the pressure to make up for lost time is leading to longer work hours and shorter periods in between.
https://staging.digiday.com/?p=424462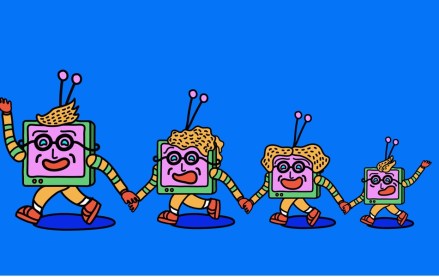 August 16, 2023 • 7 min read
This week's Future of TV Briefing looks at how the latest quarterly earnings season evinces more streaming subscriber growth struggles and a growing fondness for the bundle.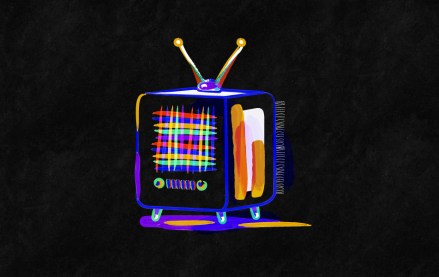 August 11, 2023 • 3 min read
It would appear that investors' enthusiasm for the CTV narrative that has served TTD, Magnite and PubMatic so well for the last 18 months is starting to plateau.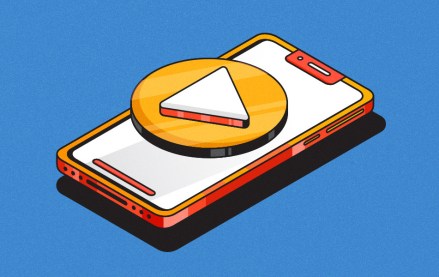 August 9, 2023 • 6 min read
This week's Future of TV Briefing looks at how platforms are pulling creators toward longer videos while brands push for shorter fare.