Future of TV Briefing: Flexibility set to be an upfront focal point yet again
February 22, 2023 • 7 min read
•
•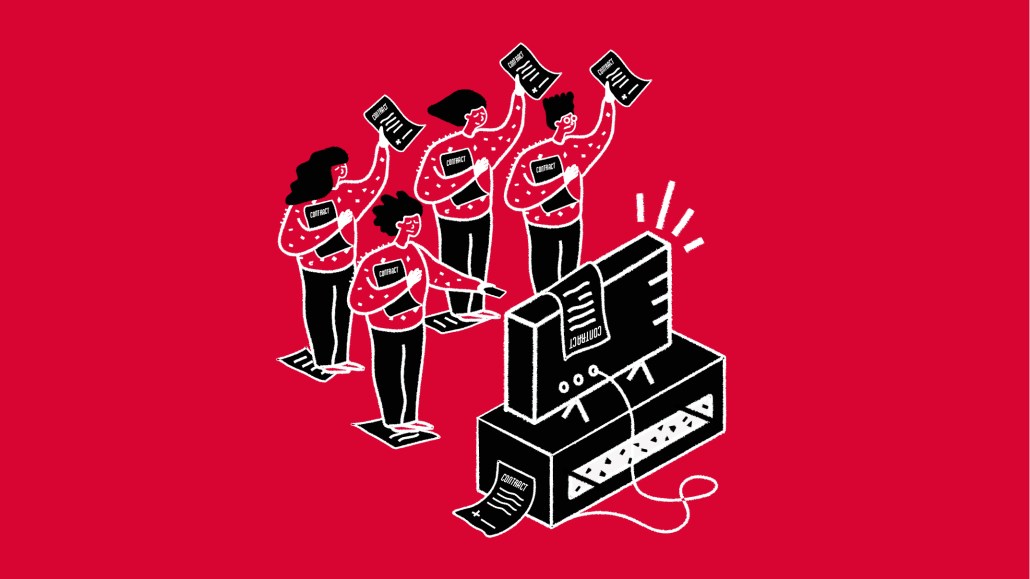 Ivy Liu
This week's Future of TV Briefing looks at how ad buyers plan to parlay programmatic into pushing for more streaming ad flexibility in this year's upfront market.
Upfront flexing
Linear TV's share of streaming watch time
YouTube's CEO steps down, Amazon Studios faces an uncertain future, how many people actually watched the Super Bowl and more
Upfront flexing
The key hits:
Advertisers and their agencies are discussing making a stronger push for more flexible streaming terms.
TV network owners have been applying traditional TV's more rigid upfront cancelation options to streaming in recent years.
Programmatic provides some leverage for buyers' flexibility push.
The tenor of this year's upfront negotiations will likely sound like a broken record: Flexibility will be the chorus ad buyers sing. But the tune may take on a new, programmatic-inflected pitch in 2023.
The flexibility conversation over the past few years has largely concentrated on traditional TV's cancelation options. This year it seems set to shift to the streaming side.
In their upfront planning conversations, some advertisers and their agencies are discussing making a stronger push in 2023 for TV networks to adopt looser cancelation options for the streaming inventory included in upfront deals rather than the more rigid traditional TV terms that have been applied to networks' streamers in recent years, according to agency executives. Specifically, buyers plan to push sellers to agree to the Interactive Advertising Bureau's flexibility standard that advertisers be able to cancel 100% of a guaranteed digital buy up to 14 days before the ads are slated to start running.
"The ones that are coming to the table with that level of flexibility, I think, will have greater success in these negotiations," said one agency executive.
OK. But buyers were belting a similar tune ahead of last year's upfront negotiations. So what's different this time? Well, agency executives believe they have more leverage to walk away from upfront negotiating tables if sellers are unwilling to acquiesce the streaming flexibility demands.
"Clients are very comfortable in using lower-funnel media for blurring the lines into upper-funnel awareness, so [connected TV] is going to play a big part of that. And I don't need to reserve all my CTV [ad inventory] upfront. It's being proven out over and over again: There's very little CTV I can't get in the open marketplace," said a second agency executive.
In addition to some ad buyers feeling like they have enough access to streaming inventory outside of the upfront market, there's the rising popularity of programmatic as a means of buying and selling streaming ads. For example, Roku CEO Anthony Wood said during the company's quarterly earnings call last week that the CTV platform owner plans to make its ad inventory available to more demand-side platforms. And earlier this month, ad tech firm Magnite unveiled a streaming-centric supply-side platform with TV network owners including AMC Networks, Disney, Fox and Warner Bros. Discovery making their inventory available through it for programmatic purchase.
In short, programmatic is the underlying lever that buyers are wrapping their hands around heading into this year's negotiations.
Programmatic has been a growing piece of the broader streaming ad buying consideration, including as it pertains to the upfront. A hot topic has been the programmatic push-pull among buyers and sellers between the private marketplaces that buyers, including Anheuser-Busch, prefer and the programmatic guaranteed deals that sellers seek. And ad buyers appear prepared to press for more money to be spent programmatically in order to secure greater flexibility — meaning, control — in how advertisers' money is spent.
"If people start to funnel more [ad dollars] programmatically rather than direct … that's probably the biggest opportunity for advertisers to build in their own flexibility. And it could be the biggest opportunity to convince publishers if they see enough dollars flowing that way," said a third agency executive.
What we've heard
"The dream of [supply-path optimization] is that agencies will now get to dictate what happens. But the reality is — especially in CTV where there are so many fewer partners at play — to have an agency say, 'No, it has to be PubMatic over Magnite or SpringServe over FreeWheel,' that kind of declaration is a new thing in this part of the industry, in CTV."

— Ad tech executive
Linear TV's share of streaming watch time
For all the upheaval in the TV and streaming industry at the moment, the way people spend their time watching TV seems to have stabilized. In January, streaming maintained its leadership position for share of people's overall TV watch time in the U.S., according to Nielsen's latest The Gauge viewership report.
The breakdown of watch time among streaming services was similarly somewhat stagnant. YouTube held its lead over Netflix, which together enjoyed a comfortable margin ahead of Hulu, Amazon Prime Video, Disney+, HBO Max, Peacock and Pluto TV, in that order.
If anything stands out about the latest Gauge report, it's the breakout of streaming pay-TV services in Nielsen's press release. The amount of time people spent streaming linear TV networks through either their traditional pay-TV providers' streaming apps or through a streaming pay-TV provider like YouTube TV accounted for 5.3% of total TV watch time. That means people spent more time streaming traditional TV than any individual streaming-only service except for YouTube and Netflix.
Furthermore, YouTube TV contributed 14.9% of YouTube's watch time for the month — or 1.3 share points — which means that Netflix would have surpassed YouTube's watch time share — if only by 0.2 share points — were it not for YouTube having a pay-TV service. That being said, YouTube TV's watch time in January actually matched that of HBO Max and exceeded Peacock's and Pluto TV's shares.
And while we're on the topic of streaming pay-TV services, people spent more time using YouTube's streaming pay-TV service than Hulu's. As mentioned, YouTube TV received 1.3% of watch time in January, whereas Hulu received 0.3%. Nielsen didn't break out what percentage of time spent watching broadcast and cable TV networks occurred through streaming pay-TV services.
Numbers to know
5%: Year-over-year increase in Roku's platform revenue — which includes ad revenue — for the fourth quarter of 2022.
55.9 million: Number of people who were subscribed to Paramount's Paramount+ streaming service by the end of the fourth quarter of 2022.
$2,947: The average rate for a sponsored post on TikTok in 2022, down from $3,108 in 2021 and lower than Instagram's $5,077 average in 2022.
20%: Percentage by which AMC Networks plans to cut its programming costs.
$11.99: Monthly price Amazon will charge for a bundled subscription to Starz and MGM Plus.
What we've covered
Podcast publishers are using YouTube Shorts as a way to attract new audiences:
Podcasters are using YouTube Shorts to drive views of their video podcasts on YouTube.
Shorts drives 40% of the views for the YouTube channel for Betches Media's "U Up?" podcast.
Read more about podcasters' YouTube Shorts strategies here.
Why content on Snapchat has become less profitable for some news publishers:
News publishers saw ad revenue drop for their Snapchat Discover channels in the second half of 2022.
Some publishers have pulled back on or paused their Snapchat efforts, while others have not felt the negative impacts.
Read more about news publishers' Snapchat businesses here.
What we're reading
YouTube's CEO steps down:
Nine years after taking the helm of Google's video platform, Susan Wojcicki is departing the platform and handing the reins to product chief and former Google advertising exec Neal Mohan, according to Vox.
Netflix likes (shows about) sports:
Netflix may not want to stream live sports on its service — for now — but the company does air a lot of sports-related programming with an emphasis on lower-profile leagues, such as the hit Formula 1 series "Drive to Survive," according to The New York Times.
How many people actually watched the Super Bowl?:
Nielsen, iSpot.TV and Samba TV have each released viewership figures for this year's Super Bowl, and none of the companies stats match, according to Ad Age.
Amazon Studios faces an uncertain future:
Amazon's TV and movie arm would appear to be among the most stable studios in Hollywood at the moment, but industry executives say Amazon Studios' creative vision is clouded and its content spending is excessive with unclear returns, according to Insider.
TV sports hit a regional snag:
A major regional sports TV network owner — Diamond Sports Group — is at risk of filing for bankruptcy, which could jeopardize broadcasts of sports leagues including MLB, NBA and NHL, according to Forbes.
https://staging.digiday.com/?p=490031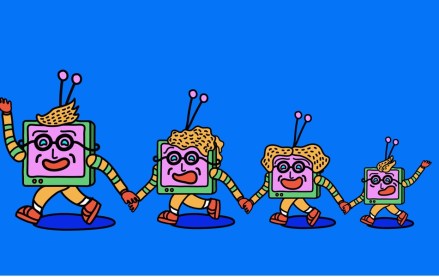 August 16, 2023 • 7 min read
•
•
This week's Future of TV Briefing looks at how the latest quarterly earnings season evinces more streaming subscriber growth struggles and a growing fondness for the bundle.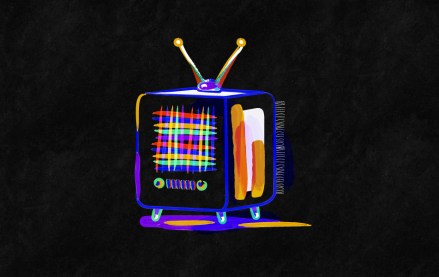 August 11, 2023 • 3 min read
•
•
It would appear that investors' enthusiasm for the CTV narrative that has served TTD, Magnite and PubMatic so well for the last 18 months is starting to plateau.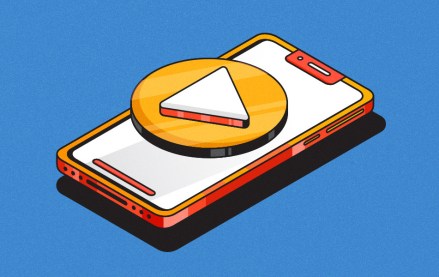 August 9, 2023 • 6 min read
•
•
This week's Future of TV Briefing looks at how platforms are pulling creators toward longer videos while brands push for shorter fare.