How Facebook is wooing video creators as a reliable source of revenue
July 10, 2019 • 5 min read
Even by Facebook's own admission, it hasn't been a reliable revenue generator for publishers. But Facebook hopes that isn't the case for its burgeoning class of video creators enrolled in its two-year-old YouTube-style revenue-sharing program.
This year Facebook has made a series of updates to its video platform in an effort to become a more reliable platform for video creators. In May, the company updated its video ranking algorithm to prioritize videos from creators and publishers that see more repeat viewership and are able to retain viewers. Now the company is adding a retention analytics section to its Creator Studio dashboard, which creators use to manage their Facebook channels, that reinforces the importance of reliable viewership. Facebook is also adding a monetization analytics section to Creator Studio so that creators can track their estimated revenue for individual videos and their overall channels.
Facebook's goal with these updates is for creators to consider its platform "more reliable and stable," said Kate Orseth, director of media monetization product marketing at Facebook, during an interview at Facebook's Creator Day, a daylong summit that Facebook held in Malibu, California, on July 9 for 150 to 200 creators to meet with Facebook execs, learn about new product features and record videos on makeshift sets.
In addition to the Creator Studio updates, Facebook announced other updates that aim to make its platform more reliable for revenue. Creators can now choose for their videos to only carry pre-roll ads that play before a video and image ads that appear beneath a video while it plays, each of which may be more reliable revenue generators than hoping that a viewer watches a video long enough to sit through a mid-roll ad. Additionally, after introducing a feature last year for viewers to tip gaming creators using the Facebook Stars virtual currency, Facebook is expanding that test to non-gaming creators as well as now allowing creators to create Facebook Groups that are limited to the people that pay a monthly fee to subscribe to the creators' Facebook channels. Orseth described fan subscriptions as "a more predictable revenue stream for creators."
However, words like "predictable," "reliable" and "stable" can be relative terms, especially for independent creators relying on revenue from videos that they post to platforms that are governed by ever-changing algorithms.
Last year one creator with more than 500,000  followers on Facebook was consistently making $10,000 to $60,000 a month. But this year they have seen that revenue dwindle to the point that they are now prioritizing YouTube over Facebook. "I don't see Facebook as a viable platform to make money anymore," this creator said.
Other creators have seen similar fluctuations but drawn different conclusions. For another creator with a Facebook page that has more than two million followers, revenue from Facebook over the past year has fluctuated from $45,000 one month to $22,000 the next month, dropping as low as $10,000 one month and rising as high as more than $60,000 another month. For this creator, fluctuations are part-and-parcel of doing business on any platform. "If you have a good month and you start thinking, 'Great, I'm going to make this much every month,' that can get you into trouble," said this creator.
Another Facebook creator, Jay Shetty, could have found himself in that kind of trouble earlier this year. Despite having more than 24 million followers on Facebook, for a short period of time in early 2019, Shetty's videos' view counts were lower than usual to the point that he thought he would make less money from Facebook than the seven figures in revenue he generated from the platform last year. Then, sometime shortly after that period, he saw the revenue for those same videos pick up.
While that viewership dip was concerning for Shetty, it was not as much of a concern for him as it would have been for someone who solely relies on Facebook for their income. In addition to posting videos to Facebook, Shetty also manages a speaking career, operates an online coaching business, launched a podcast this year and is writing a book. Besides, Shetty had seen lower revenue from his Facebook videos.
When Shetty began uploading videos to Facebook in 2017, he was not making any money from his content. "I was about four months away from being broke even though I had 100 million views," said Shetty, who joined Facebook's video monetization program in early 2018. He described that period when he was not generating ad revenue from his Facebook videos as "the best thing to ever happen to me" because it forced him to find ways to make money on his own and not be reliant on ad revenue.
Another popular Facebook creator, Markian, has adopted the same stance. Despite having more than 3 million followers on Facebook, he is currently trying to diversify to Instagram and YouTube in addition to his Facebook channel. "I'm always thinking about diversifying because it's out of my control. The CPMs can change. My viewers can change. My views can change," said Markian, who said he also saw a performance dip for his videos earlier this year.
While creators like Shetty and Markian are diversifying beyond Facebook, they are not diversifying off of Facebook. If anything, they're going the other way.
Earlier this year Markian hired an editor, writer and producer to work on his Facebook videos and plans to double the size of that team. Already that team has enabled Markian to triple the number of videos he posts to Facebook and his earnings from Facebook have "probably tripled too," he said.
Shetty similarly has a team of videographers and editors that have helped him to increase his output from posting one video a week to three videos a week. "I'm fully invested in creating content on Facebook, but I know that that creates lots more opportunities," Shetty said.
https://staging.digiday.com/?p=340376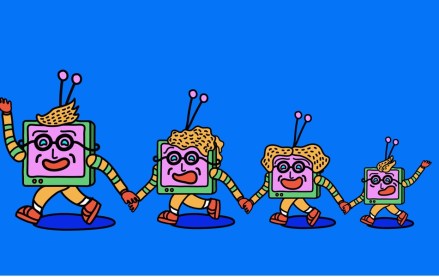 August 16, 2023 • 7 min read
This week's Future of TV Briefing looks at how the latest quarterly earnings season evinces more streaming subscriber growth struggles and a growing fondness for the bundle.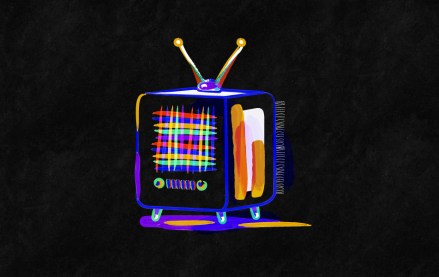 August 11, 2023 • 3 min read
It would appear that investors' enthusiasm for the CTV narrative that has served TTD, Magnite and PubMatic so well for the last 18 months is starting to plateau.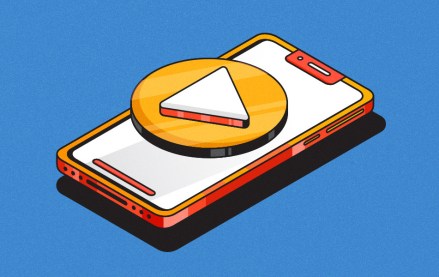 August 9, 2023 • 6 min read
This week's Future of TV Briefing looks at how platforms are pulling creators toward longer videos while brands push for shorter fare.