Sponsored
Why partnerships are vital to the B2B advertising supply chain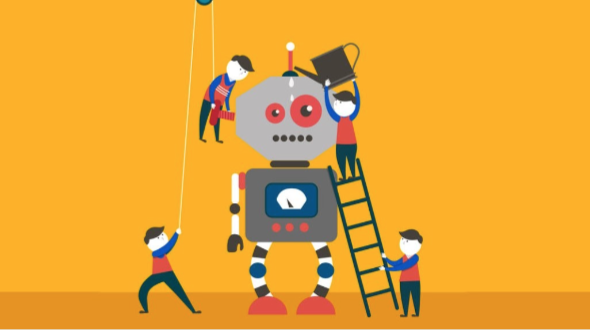 Laura Goldstone, director of communications and branding strategy, AdDaptive Intelligence
Amid any environmental or industry change, strong partnerships that leverage strategic strengths benefit all parties involved. In the ad tech industry, this prompts the question: Which elements make a B2B partnership valuable?
In examining the value agencies provide to brands, the same thing has seemingly always topped the list of needs and challenges: Transparent B2B analytics and actionable insights.
With cookies vanishing soon, alternatives for identifiers continuing to pop up and targeting capabilities being questioned at every corner, brands need the best B2B reporting capabilities. And agencies need to match their brands' needs with the best vendors they can find — ones that provide transparent, account-level reporting, proving campaign success but also providing in-depth insights into account behaviors and preferences that can be used to fuel marketing and sales efforts thereafter.
B2B reporting requires both a mindset and technology shift
Ad rendering preventing in staging

Ad position: web_incontent_pos1
At one end of the supply chain, B2B brands need reporting that is actionable, so the insights provided can influence sales communication and guide prospects through the funnel in a way that appeals to them.
In order to deploy campaigns that resonate with audiences, these brands are looking for ways to connect their marketing and sales departments, which work better together when reporting is transparent and provides a clear picture into how to use it to best serve their audience.
The more a brand can learn about its target accounts, in a privacy-centric way, the more effectively it can engage them, and the more efficiently it can operate internally in order to do so.
Strong B2B reporting is difficult to find, in short because programmatic's targeting capabilities were originally intended for B2C. Through its evolution, reporting's application to B2B has required a shift in both mindset and technology.
Ads can now be delivered to accounts without compromising the privacy of individuals, but the ability to report back at the account level is not yet widely available, deeming it more rare and valuable when it is available.
Furthermore, the B2B sales cycle and buying journey is much longer and more complex than that of B2C, requiring different strategies and approaches. If the selling and buying operations are not the same, then the measurements used to determine success should not be the same either. These types of nuances are easier to navigate with experienced partners and infuse the entire B2B supply chain with expertise and finesse that will take marketing efforts to the next level.
Trusted partners provide the context that makes reports meaningful and valuable
Bringing together past, present and future, a mutually beneficial long-term relationship involves a vendor that stays abreast of market trends and iterates on their solutions efficiently to bring effective problem-solving offerings to agencies' fingertips.
When providing strong reporting, these vendors deliver more than just numbers: Beyond the sheer ability to report back at the account level, making a report actionable can be challenging without the strategic collaboration of a consultative partner.
At the end of the day, a report is just a string of data until context makes it meaningful. Trusted partners with transparent account-based reporting need to weave the right stories, showing agencies what their clients need to know in order to make a report truly valuable.
Furthermore, solutions that incorporate an understanding of the B2B buying cycle tend to more accurately anticipate and solve brands' challenges and help build a diversified portfolio to test a variety of solutions. Presenting vendors' analytics offerings strategically to brands as actionable insights helps acknowledge that a report needs context, strategy and expertise in order to provide effective value to internal teams across the board.
The need to value learning as much as possible about the target audience helps place importance on cumulative insights throughout the long B2B journey. Sequential campaigns and touchpoints also help brands, agencies and tech vendors provide strategic value at every step of the supply chain, rather than only evaluating short-term metrics.
In turn, fueling internal marketing and sales departments with more specific insights into their key accounts enables them to communicate, market and advertise more personally and efficiently, which resonates more deeply and yields success all around.
This flow of transparent B2B analytics through the supply chain will benefit all involved and, when adopted by enough companies, will set a new, higher standard for B2B reporting in the adtech industry.
Sponsored By: AdDaptive
Ad rendering preventing in staging

Ad position: web_bfu