Sponsored
What marketers are getting wrong about TV advertising (and how to get it right)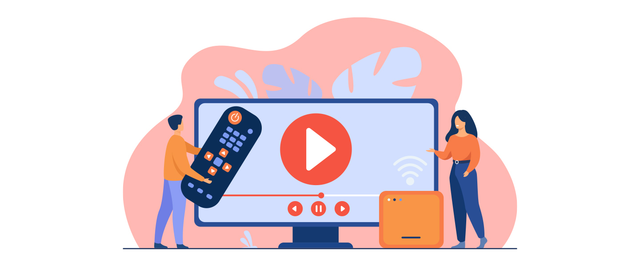 The explosion of new streaming platforms has led to a curious phenomenon in marketing, resulting in about a million think pieces trumpeting new opportunities in TV advertising.
And yes, there is a huge opportunity waiting for brands when it comes to both linear and OTT advertising. But most of this well-intentioned (if overly excited) guidance is likely to result in a lot of wasted dollars without much to show for it.
Even with all the gains in targeting and tracking, brands will not achieve the full potential business impact and return on TV investment if they're taking a siloed approach. Integration at every stage is the key to unlocking TV — the most powerful performance engine that has ever existed.
Prioritize seamless experiences by integrating data-driven strategies
The excitement around the programmatic potential of OTT isn't just blowing smoke; the ability to better control targeting against specific audiences, measure performance more effectively and allow for more agility in planning and deployment are huge improvements to the old set-it-and-forget-it TV norms.
Ad rendering preventing in staging

Ad position: web_incontent_pos1
That, however, is not enough. Marketers must consider the full picture of how audiences are engaging with their brand and how effectively their ads are priming the audience to convert and purchase further down the funnel.
The upper funnel is essential for creating more demand to fill the bottom of the funnel. To get the full benefit of TV ads, marketers need to create a digital dovetail to extend the reach and impact of their spots with real-time digital activations that can capture demand in the moment.
The great bane of a traditional TV advertiser's existence is second screening — people watching TV with a phone or laptop in hand. But the best brands recognize second-screening as an opportunity to transform initial interest or curiosity driven by a TV spot into consideration by applying more targeted, direct messaging on digital channels in real time.
That's how marketers can leverage the massive scale of one-to-many TV messaging into precise targeting and personalization against their most valuable audiences in digital channels. They can also deploy consideration messaging that capitalizes on real-time opportunities as demand is created to move people down the funnel and measure the direct impact of TV spots in real time, keeping brand dollars accountable to business impact.
Take a converged approach to TV media planning to avoid leaving money on the table
In many ways, OTT forms the bridge between traditional TV and digital marketing channels, so it's not surprising that brands are focusing on OTT first. But many marketers fail to recognize or account for the unique strengths of linear TV.
OTT offers numerous unique benefits. It's programmatic and more agile, targeted, and trackable than traditional linear TV. Still, to reap the full benefits of investment in TV advertising, businesses must take a converged approach to linear and OTT.
That doesn't mean they have to stick to traditional linear strategies. An audience-driven linear approach allows marketers to take advantage of crucial one-to-many moments when many people gather together to watch something live while applying data to ensure they're targeting the right audiences at scale.
It's now possible to apply first- and third-party data to linear TV targeting, layering on a brand's customer data with additional data points from providers and other third-party sources. That means marketers can then identify the right inventory to buy against that over-indexes against their most important audiences.
This audience-driven linear approach unlocks many advantages, including accessing TV supply efficiently, strategically targeting traditional linear TV at full national scale, and identifying and tying engagement to exposure.
Measure performance by business impact, not just marketing KPIs
The old school model of television advertising isn't just limited by a lack of targeting, it makes it nearly impossible to know how ads are contributing to business growth. Marketers need to ensure that they're successfully building long-term brand awareness as well as driving revenue.
Marketers should look across channels to understand whether awareness translates to interest and consideration, starting with upper-funnel KPIs such as aggregate reach and frequency, brand search impressions, Google Trends fluctuations, brand lift and video views.
While real-time upper funnel results like these are critical directional signals that generally indicate how TV ads affect an audience, they should not be mistaken for the finished product — understanding the full effect on the business (and the bottom of the funnel). To articulate TV ROI, marketers need a fully integrated performance dashboard built to measure against their overall business objectives.
To succeed at the TV game, marketers need to take a converged approach to media planning, integrating data-driven performance branding strategies and measuring business impact instead of just channel performance.
Sponsored by: Wpromote
Ad rendering preventing in staging

Ad position: web_bfu