Sponsored
How to use first-party data to drive revenue in the subscription economy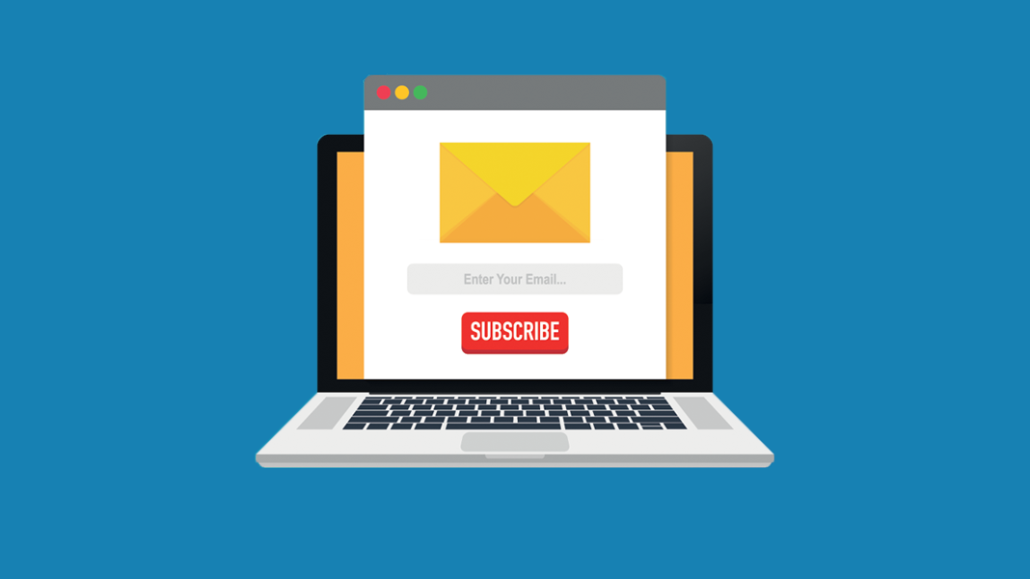 DTC brands like Dollar Shave Club, Blue Apron and Birchbox, and media brands like Netflix, Spotify and America's Test Kitchen are all part of a growing subscription economy. It's such a booming market that retail giants such as Target, Walmart and Amazon are also adopting subscription business models.
Despite offering vastly different products and services, all of these brands have one thing in common – they've built a first-party data asset that puts the customer at the center of everything they do. And they use it to deliver bespoke experiences that benefit both the business and the customer.
Accessible first-party data is the key to success 
Successful subscription businesses make sure their marketing teams, and their data science and analytics teams, are all operating from the same source of customer data truth – a single source of customer or first-party data that multiple teams and their technologies are leveraging, as opposed to relying on different versions of the data due to disparate sources, channels and technologies in your marketing and technology ecosystem.
When customers are browsing, subscribing, engaging across channels and revealing their preferences for products and content (either explicitly or implicitly), they are giving you a treasure trove of information. This data can be used to predict what they'll do next so you can create unique experiences that result in favorable outcomes.
The problem is this data comes from a variety of places that don't inherently connect with each other.
It isn't a question of whether you have the best marketers or data scientists to maximize your first-party data opportunity. It's about whether those teams (and their tools) have access to first-party data with the speed, accuracy and utility required.
Overcoming organizational barriers to activating data
The first step is to unify first-party data across channels and sources, and then make that unified data accessible to the rest of the organization. Brands are adopting customer data platforms to serve as the enabling technology that brings multiple parts of the organization closer together,  with a common source of customer data truth. It's important to note, that technology is one part of overcoming organizational barriers; companies must also evaluate and refine internal processes. Adding new technology can enable an organization to put these processes into practice by making them more efficient and effective.
Whether you're responsible for driving new subscriptions, retaining current subscribers or building predictive models to enable both, it's imperative the data you're relying on is complete and accurate – not to mention readily available for modeling, segmentation and orchestration.
In the absence of an accessible, unified data set, it could take days or weeks to pull and normalize data from all your disparate channels and sources before a data scientist can build, train and deploy predictive models for marketing (e.g. propensity to subscribe/renew and propensity to churn). By then, the customer's intent may have already changed.
The alternative is to rely on channel-specific data that lacks the breadth and depth necessary to make an end-to-end impact.
Simply put, to deliver bespoke customer experiences you need a unified, real-time view of your first-party data, the ability to apply machine learning to that data in minutes, rather than weeks and months, and a mechanism to immediately act on the data across marketing channels.
Understand what drives new subscriptions
Multi-brand media company, WEHCO Media, has built a powerful first-party data asset by unifying data into profiles in our customer data platform (CDP). They're using our CDP's AI Workbench to apply machine learning and understand what turns readers into subscribers – whether it was specific content or touch points – so they can use the data to influence other readers.
"Because the AI Workbench is directly tied to our unified [profile] database, our marketing team can easily run models to test different theories without having to hard code anything or pass it off to a data scientist," says Eric Gilreath, director of marketing technology at WEHCO Media. "Because I can keep pace with our customers and our various audiences, I have the ability to anticipate their needs and meet them where they are. This is what will propel our company forward as we continue to grow our direct revenue streams."
Engage customers to reduce the cost of churn
Like any business, WEHCO Media wants to focus their dollars where they will matter most, so they're using unified data to drive decisions about where to invest next.
"We want to ensure we've got high customer engagement and can reduce the risk of churn," Gilreath adds. "By running churn risk analysis in our CDP, we can use real-time behavioral data, subscription dates, engagement scores, as well as other subscriber attributes to create a model, then pipe the output of that model right back to the profile. Then, we create segments of individuals with a high likelihood to churn, send those to our activation channels, and focus our spend on them to reduce the likelihood of churn."
Ad rendering preventing in staging

Ad position: web_bfu