Sponsored
Building the brand 'Like': Where GenX, millennial moms differ
December 10, 2013
| Sponsored by
SheKnows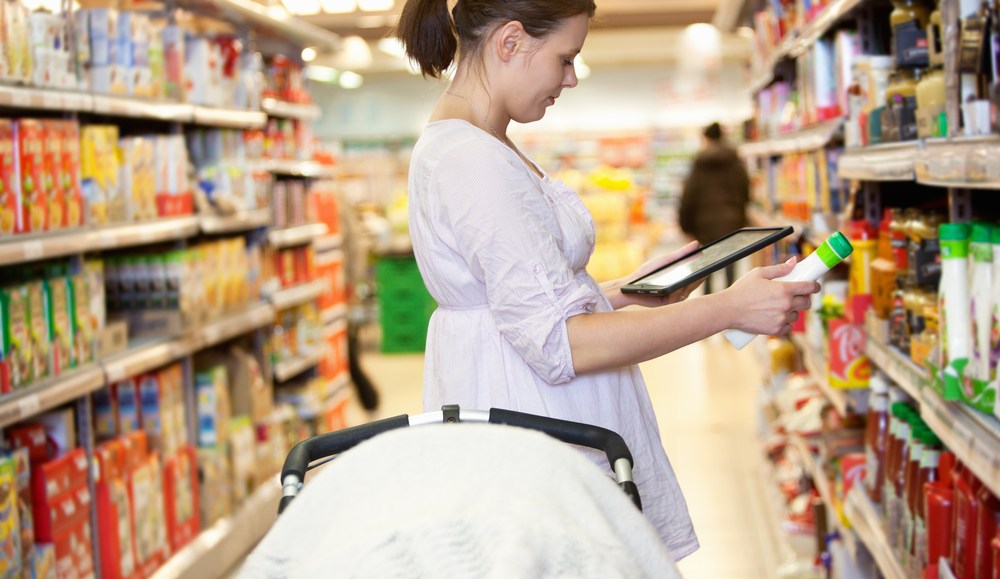 This article is part of the Digiday Partner Program and is brought to you by SheKnows.
Millennial Moms are more likely to follow a slew of brands on social media, while Generation X Moms tend to follow fewer brands and only those they feel understand them, according to new research from SheKnows.
The whitepaper, called Marketing to the "Likeable" Mom, examined differences in how Generation X Moms (GXMs) and Millennial Moms (MMs) interact with brands. The whitepaper is based on findings from a survey SheKnows conducted in partnership with Harris Interactive, that evaluated how 1,007 U.S. women between the ages of 18 and 65 use social media and technology and its impact on their online identities.
The research found that MMs follow, on average, 22.5 brands through their social networks while GXMs follow 13.7. GXMs tend to keep their circles small. MMs, on the other hand, maintain much larger social circles, comprising "real-life" friends, virtual friends and brands.
Liz O'Donnell, a 46-year-old Boston-based working mom and author of the book Mogul, Mom & Maid: The Balancing Act of the Modern Woman (Bibliomotion, 2013), says she doesn't follow any brands on Facebook ("it's too intrusive") and about 25 brands on Twitter.
"I follow mostly new companies I want to support or 'fun' tweeters like Sparkly Soul, which makes headbands that don't slip, or Everpurse, which is a purse that charges your smartphone," she explains.
Adrianna Dufay, a GXM in Brooklyn, says she follows Fresh Direct and Grub Hub — the few companies she likes and uses regularly.
"I would be surprised if I follow more than 10, total," says Dufay, a working mom of two young girls. "I follow Fresh Direct on Twitter because they'll tweet occasional recipes and deals and I've also seen them respond directly to customer service issues. In fact, I think the reason I'm following them in the first place is because I had my own issue once, tweeted directly, got a good response and just stayed."
According to the SheKnows whitepaper, MMs – the generation of digital natives – are open to allowing many more brands into their network.
"For millennial moms, technology is baked in," says Jeff Fromm, executive vice president of ad agency Barkley and co-author of the book Marketing To Millennials. "It's a seamless part of their lives, so they are more willing to pull the trigger in the online environment. Millennial moms tend to derive personal value from every social interaction, whether that be a text from a friend or a promotional message from Target — it all matters and holds real value."
But brands take note: MMs must be enabled to "opt in" independently. While they are more likely to choose to follow brands, MMs are also more likely to complain about "push" advertising within social media. They're less tolerant of a retargeted Facebook ad, for example. According to the report, "87% [of MMs] are 'creeped out' that ads can track them online compared to 76% of GXMs."
The brands that may have greater success with the Millennial audience are those that align with their core values, offer high participation and transparency, says Fromm, citing Chipotle's "Scarecrow" ad, American Express's Business Saturdays and Warby Parker.
"Millennials have little equity in old schemas," he says. "Warby Parker is a great example of [a new way of marketing]. You pick the glasses, try them on, send back the ones you don't want at their expense. They're saying, 'look we're going to be more useful. We're going to solve a consumer pain point and we're going to do it in an innovative way and Millennials love it.'"
Caught between a very large group of baby boomers with potentially more purchasing power and a very distinct group of Millennials who may be more tech savvy, GenXers can't easily be defined. They may be more cautious, too, in exposing themselves to brands.
"This is a generation that is very difficult for marketers to profile," says O'Donnell. "They were once classified as slackers but persevered through a major recession. They were supposedly defined by Pearl Jam and Nirvana but helped MC Hammer get a gold album. GenXers clearly determine their own tastes and affiliations."
Of course the number-one reason a mom would follow a brand is still to get areally great deal, according to the SheKnows report.
O'Donnell says, "Ultimately, all mothers are deal-driven regardless of age or work status. Marketers have to understand that in most situations, convenience and price are going to beat out any other brand attribute."
Download the "Marketing to the 'Likeable' Mom" whitepaper here.
Ad rendering preventing in staging

Ad position: web_bfu