Sponsored
Publishers' revenues from audience extension poised to double in 2014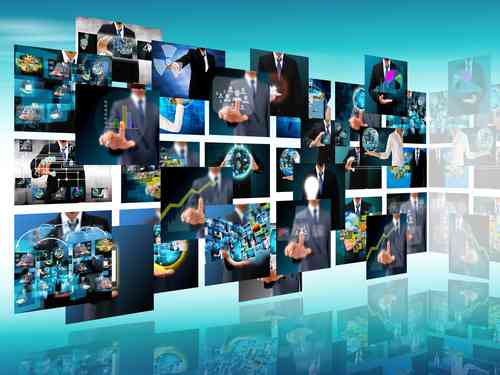 Online publishers that use audience extension expect their revenues from this practice to at least double in 2014. And more than half of digital ad buyers (54 percent) plan to spend more on the technique in the year ahead as a substitute for ad networks to assure that their brand advertising is associated with premium content.
These are just two core findings from a study of audience extension presented this week at Digiday's Publishing Summit in Miami. Findings from the full study, conducted by Digiday for Audience Accelerator, a business unit of Rocket Fuel, were based on insights provided by 678 brand, agency and publishing players in the increasingly automated world of digital advertising.
Audience extension describes the process of using programmatic advertising techniques to allow marketers to buy ad inventory targeted to a particular publisher's premium site audience elsewhere on the Internet. Nine out of 10 publishers who practice audience extension said their experience is positive because they're winning more money on proposals (46 percent), winning new business (42 percent), keeping business that would have otherwise been lost (38 percent), or meeting campaign goals that were otherwise unattainable (36 percent).
Of the 68 percent of advertisers who plan to include it in their campaigns in future, just more than half (55 percent) are most likely to associate it with direct-response campaigns, but nearly a third (32 percent) also plans to use it for brand advertising.
The full study may be download here, but here is a quick snapshot of other findings:
Of the more than 300 publishers who participated in the study, 90 percent are aware of audience extension, and 50 percent offer it to their advertisers. Of those publishers who do offer audience extension, the majority has been doing so for more than two years.

The practice is growing rapidly; 29 percent of participating publishers say they've started offering audience extension just within the last year.

Audience extension is most effective when responding to a request for data-driven, audience-based buys, or when additional reach is needed to meet an advertiser's campaign goals.

38 percent of publishers expect to offer audience extension in campaign proposals either "always" or "often" over the next year.

One in four (26 percent) publishers asks higher CPMs for audience extension campaigns, as compared with their on-site inventory – a more common practice for large publishers.

More than half (55 percent) of ad buyers have partnered with a publisher offering audience extension in the past, with two-thirds rating their experience as either "good" or "excellent." 58 percent regard audience extension favorably.

Advertisers are not only likely to use extension if presented to them, but more than a third (37 percent) are more likely to allocate more budget to publishers offering audience extension solutions.

Advertisers tend to associate extension buys with reaching a unique audience in a high-quality, brand-safe environment — albeit one that offers greater audience customization and reach. When evaluating a proposal that includes audience extension, brand safety is still the top concern among advertisers, followed by concern over the likelihood that extended inventory will provide the same performance as premium-content site inventory.
Among a range of programmatic media campaign allocations for 2014, including retargeting platforms, private exchanges, DSPs, networks and premium content sites, audience extension ranked highest for 2014 investments in tactics targeted for increased spending by participating advertisers.
Audience Accelerator is hosting a dinner for digital publishing sales execs to dig deeper into their experiences with programmatic selling in NYC Nov. 14. If you're interested in an invitation, please email Ryo@digiday.com.
Ad rendering preventing in staging

Ad position: web_bfu