Sponsored
Programmatics & mobile video feature in rising video ad budgets
October 24, 2013
| Sponsored by
Adap.tv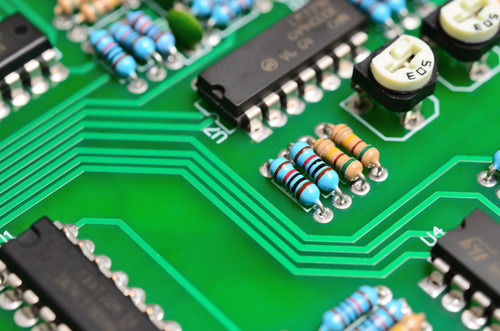 This article is part of the Digiday Partner Program and is brought to you by Adap.tv.
The vast majority (85 percent) of brand advertisers participating in Digiday's Q4 State of Industry Survey on Video Advertising for Adap.tv say their online video ad spending increased this year over 2012, and by an average of a whopping 65 percent.
More than 90 percent of agencies reported some level of increased video ad spending, with an average increase of 28 percent.
Investment in online video advertising has surged since Adap.tv and Digiday's first look at the space in 2010. That year, brands and agencies projected increases of 75 percent and 99 percent in their video ad budgets, respectively, albeit from a smaller base. What's striking is that respondents representing the leading media and marketing companies in the industry in the three years following have indicated a sustained and still-accelerating increase since those initial numbers.
In 2013, brands clearly were more aggressive with their video ad spend than other buyers. But advertising networks and DSPs also upped their investments by more than half in both 2012 and 2013. Agencies increased their budgets less dramatically, from a projected 25 percent in 2011 to 45 percent in 2012 and 28 percent this year. In total, these numbers indicate a significant, year-over-year shift of investment into video across the board and align closely with projections by other industry forecasts.
From the sellers' perspective, the growth in CPMs — bucking the historical trend in display pricing — is also positive. Some 92 percent of video publisher respondents say their CPMs have increased by an average of 7 percent. Publishers have responded appropriately, with nearly the same percentage (93 percent) saying quantity of video inventory also has increased by more than a third (36 percent on average).
Additionally, the Q4 2013 Video report reveals:
• Broadcast TV is giving ground on budgets: Brands say growing video ad spend is pulling from TV broadcast dollars, and display jumps into the target zone as well, even as the level of incremental spending rises.
• More inventory is becoming available, and at higher prices. Video publishers in our poll say video CPMs have risen 7 percent year-over-year, and their video inventory availability has increased by more than a third.
• Programmatic buying is projected to double in the coming year. Programmatic, or automated video ad buying, defined as buying from exchanges and DSPs, is projected to double in the coming year.
• And programmatic buying will move cross-screen: 60 percent of both brands and agencies plan to apply programmatic buying to their cross-screen planning and buying – including both mobile and linear TV – in the next 12 months.
• Mobile video continues to explode: seven out of 10 agency buyers said they're buying mobile video today while 43 percent of brands are buying mobile video.
• Measurement continues to be an obstacle for both buyers and sellers – making ad sellers from the broadcast world particularly unhappy – but different constituents have different complaints, meaning that it may be a while before consensus develops to fix the problem.
You can download the full white paper here and watch the results that were presented at the Digiday Agency Summit, in this video.
Image via Shutterstock
Ad rendering preventing in staging

Ad position: web_bfu