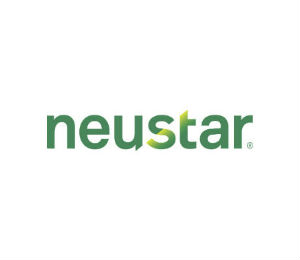 This story is the capstone to the editorial series "The Retailer of the Future," which examines how retailers are innovating to meet the mounting expectations of the digital consumer. It is written by series sponsor Neustar, a real-time, cloud-based information and analytics provider.To read the full report, click here.
---
Empowered with 24/7 access to product information, today's consumers are in the driver's seat. They're exploring brands and offers on websites, in physical stores or through call centers, not to mention mobile sites, social media, interactive ads and more. And they choose to engage, interact or ignore based on their experience at each point of contact. This means that marketers need to deliver relevant experiences across all channels.
Omnichannel engagement: Powering the customer lifecycle
In a recent survey sponsored by Neustar, two findings jump out: the overwhelming recognition that omnichannel engagement matters and how an omnichannel perspective can inform the entire customer lifecycle — from planning and strategy to measurement and optimization.
Among over 350 professionals in industries such as retail, e-commerce and financial services, 62 percent reported they already have an omnichannel strategy. Seventy percent said that such a strategy was "very important or critical" and 78 percent are seeing or expect to see a sales lift from omnichannel efforts.
Real-time data and analytics drive success
In fact, thanks to the growing abundance of marketing analytics, used to identify and segment audiences, target ads and personalize websites, omnichannel engagement offers nearly unlimited potential. "As they plan, target, engage and measure throughout their marketing channels, marketers today can utilize real-time intelligence," said Ted Prince, Neustar SVP of Information Services. "By getting instant feedback every step of the way, you can reshape strategies, enhance creative and give impatient consumers more compelling reasons to interact with your brand."
In the survey, marketers noted their priorities for employing consumer data and predictive analytics. When planning marketing campaigns, 36 percent believe it's crucial to create "a 360-degree, single view of the customer or prospect." The consumer data marketers value most: purchase propensities and buying behaviors (58 percent), profitability and lifetime value (51 percent) and purchase history (49 percent).
Measure, optimize, repeat
In preparing to target consumers, 73 percent of marketers valued the ability to link all key customer and prospect identifiers or contact points, so they can accurately identify consumers across channels. With engagement in mind, 58 percent said that delivering a more "personalized, satisfying" customer experience was their top priority. Forty-two percent cited the importance of synchronizing the consumer experience across channels. And when it comes to measurement and attribution, 46 percent said they were unable to track how online marketing affects offline conversions. In the consumer products industry, that percentage rose to 75 percent. Overall, only 23 percent of survey respondents said they leveraged online interaction data to understand offline audiences.
While the survey reveals some gaps between perceived importance and action, it also shows that marketers are embracing not only omnichannel engagement but the tools that drive it: data and analytics delivered in the blink of an eye.
Want to know more? View the report.
Ad rendering preventing in staging

Ad position: web_bfu