Sponsored
How Odyssey is rethinking branded content for millennials
September 16, 2016
| Sponsored by
Odyssey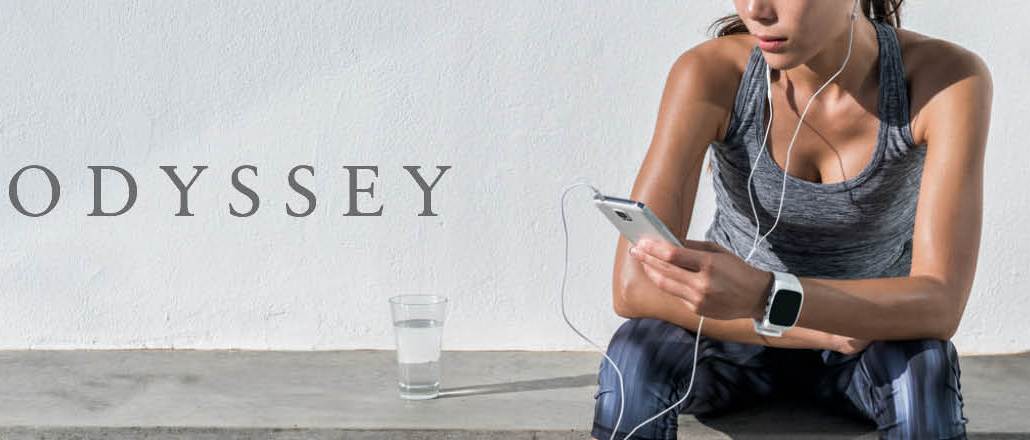 The narrative is familiar. Brands are becoming publishers and publishers are scrambling to serve brands, but on a web that's increasingly personalized it takes more than a publisher's megaphone for brands to reach an audience. Social media platform Odyssey has built a network of influential creators to bridge the gap.  
Facebook has been the king of traffic for most publishers, delivering greater than 60 percent of eyes on average. But the social giant has taken a big swipe at those publishers by personalizing the timeline, placing friends and family at the top of the feed. Publishers are already retooling their traffic strategies to compensate, but for brands who rely on them to reach an audience with content it may be time to find a new model.
The industry is looking for a new normal in branded content production and distribution and Odyssey, which blends social platform tools with a publisher's mindset, is already living there. Odyssey has built a branded content model that relies not on a single channel with a massive reach, but on a network of influential millennial content creators whose ideas feel authentic and relevant to fellow millennials in their increasingly personalized social graph.
Originally launched as a local print publication centered around college campuses, now a digital platform, Odyssey features mostly college aged writers with a direct line to the millennial zeitgeist. One Odyssey creator famously coined the term "dad bod" which flooded your timeline early last year. Another is responsible for breaking the story of blatant sexism that rocked a Sugarland Texas high school. From serious issues to light-hearted opinion, Odyssey has mastered a millennial sensibility that it's now turning on partner brands. A recent campaign saw a distributed team of Odyssey creators and micro-influencers put their personal spin on iconic lingerie brand Victoria's Secret's youth focused line, PINK.
Unlike the content studios and creative services teams living inside many of today's digital publishers Odyssey Brand Labs directs its clients' creative briefs directly to its network of 14,000 content creators. The Brand Labs team handpicks the creators that it thinks will vibe with the brand and uses focus groups to develop content themes that engage the audience and achieve client goals.
Ad rendering preventing in staging

Ad position: web_incontent_pos1
Maggie Gehlsen, a junior at the University of Alabama, is one of these creators. She's the editor-in-chief for the campus's growing team of Odyssey writers. Her work for the platform has focused on issues that she's passionate about–sexual assault, anxiety, and social equality–but she was recently tapped by Odyssey's content team to join the PINK campaign, her first foray into creating brand content.
"I think, we have a really unique opportunity as content creators to make things our own." Gehlsen told Digiday by way of explaining how content creation happens in an Odyssey campaign. "Whether we're working with a brand, or if it's just our own kind of story.  I still had the opportunity to make it my own. I wrote the way that I would normally write."
According to Gehlsen, that's what made the campaign so effective. Her piece, which featured recommendations for some PINK inspired gameday outfits, wasn't the work of a professional stylist or beauty copywriter. "It was in my own voice, my own words, so people responded to it that way." Gehlsen told Digiday.
The content partnership racked up more than substantial page views and an impressive earned organic engagement rate during its three week run. The word organic is key here. The posts moved through the creator's organic personal network resulting in a more engaged, organic distribution model with higher than average read times. This type of success is only achievable when an audience reaches and connects on a personal level. Odyssey's innovative model combines the best of old and new, prioritizing earned while also incorporating paid and owned to deliver reach, relevance and ROI.
Ad rendering preventing in staging

Ad position: web_bfu