Brands may aim for serendipitous social media moments — think Arby's and Pharrell's funny hat at this year's Grammy Awards — but most "real-time" marketing requires a lot of advance planning and preparation. Nissan is no stranger to this kind of promotion, having supported its presence at global auto shows and other live events with real-time updates since 2011.
But at this year's New York International Auto Show, which concluded Sunday, the brand provided very few guardrails for its commissioned "social influencers" covering the unveiling of the 2015 Murano. Working with Chicago social agency Zocalo Group, Nissan brought in a Pinterest influencer, an Instagram photographer and a blogger to attend the show with only a single, simple directive: that they produce a certain number of design-focused posts, half of which included images of the Murano.
"Fresh style and premium design are front and center in the new Murano," said Erich Marx, director of interactive and social media marketing for Nissan North America. "We set out to find influential creatives who appreciate those qualities and asked them to be a part of the Murano unveiling. We tried to give them room to share their unique points of view without heavy outside direction from us."
There is, of course, the expectation of positive content — these are promotional partnerships — but Nissan did not hamstring its freelance creatives with the same approvals process reserved for its other digital advertising. For example, while agency Zocalo enjoyed some freedom to tweet photos and respond to followers during the auto show, much of the social content was pre-planned. Some tweets were even composed and approved ahead of time, while others were generated on the spot.
But the influencers below said Nissan didn't ask to pre-approve their work. Instead, they were brought in, given the opportunity to chat with Murano designer Ken Lee, and set free.
Here's what they produced: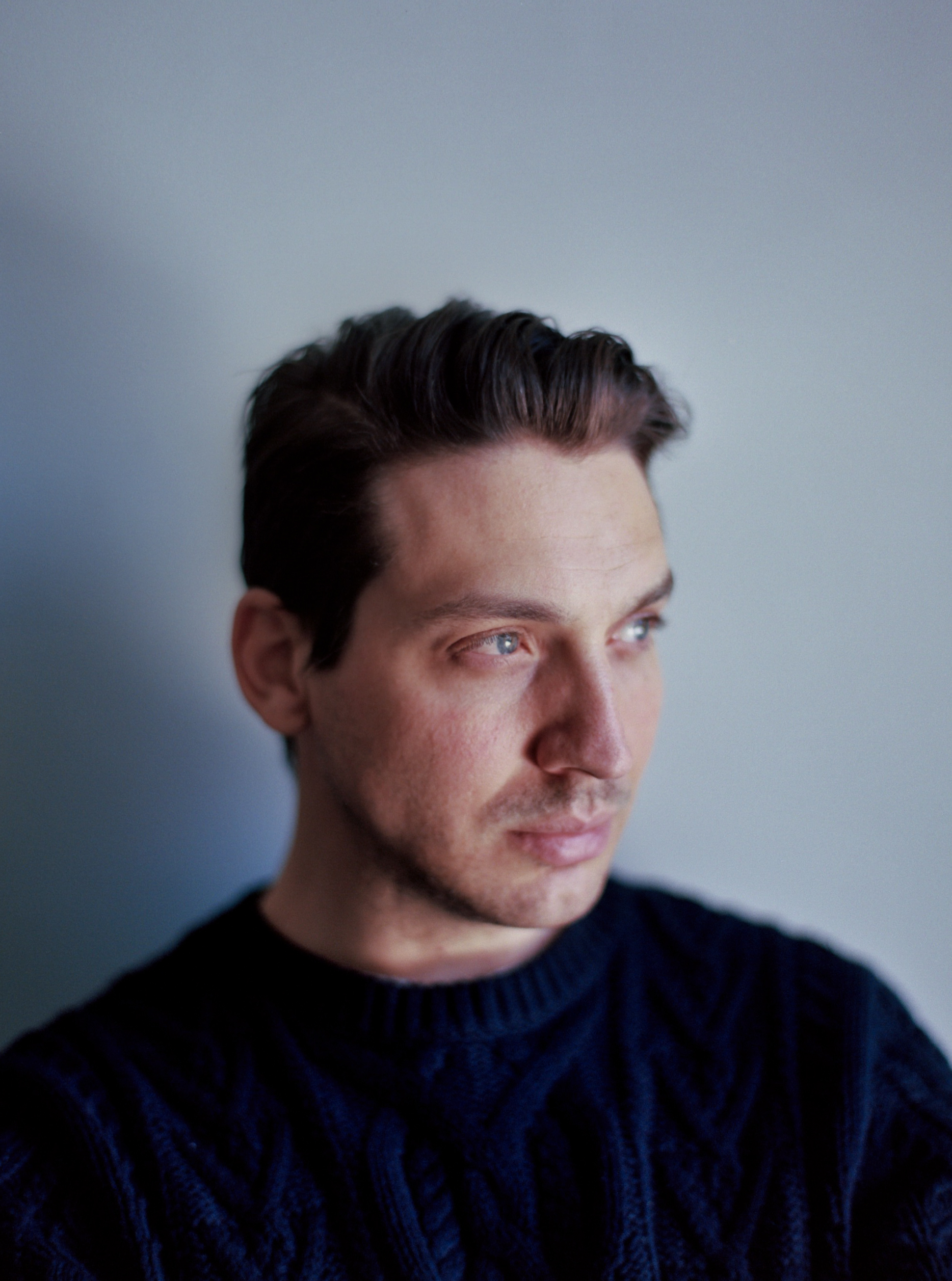 Joshua Allen Harris
Medium: Instagram
Username: Joshua_Allen_Harris
Followers: 67,202
Day job: Wardrobe stylist
Nissan asked Harris, who is known to the Instagram community for his streetscapes, to post two photos of the car and two of New York City inspired by the new Murano. Harris amassed his followers rather quickly two years ago, thanks to close ties to the art and photography communities, he said. But he has no qualms about profiting from his feed. "Instagram becomes your own mini-magazine. You're posting photos and you have a commercial and you're posting photos and you have a commercial," he said.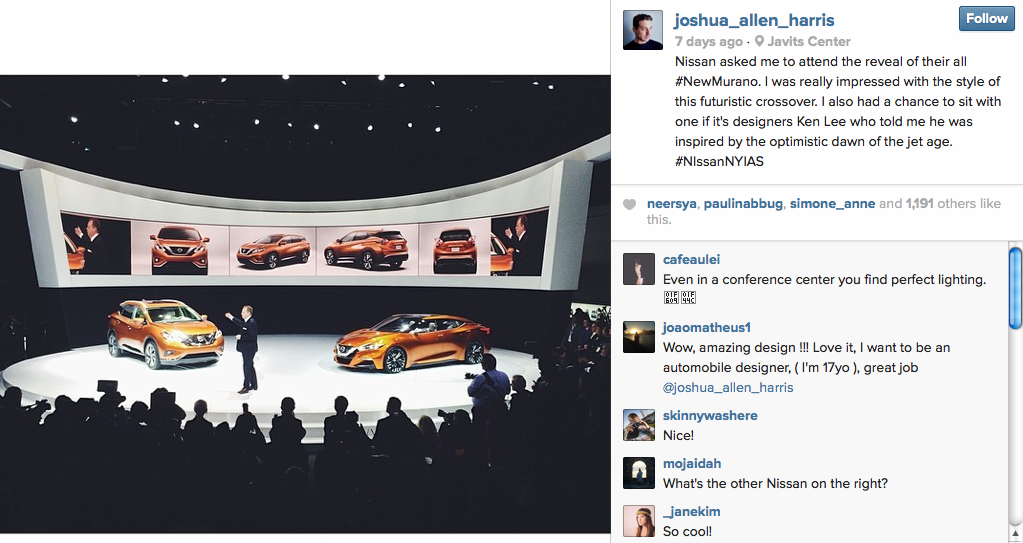 Harris, who is represented by agency Tinker Street Collective, has previously worked with Nike, PayPal, Sony and Kenneth Cole. He's careful, however, not to saturate his feed with promoted content. "I have to balance a certain amount of my client work and personal work. … My personal work is all street photos, catching these obscure subtleties by walking the streets and looking for fleeting moments. For my client work, I like a very structured image. I like vibrant color. I like more moody images, and I'm more into high contrast and storytelling."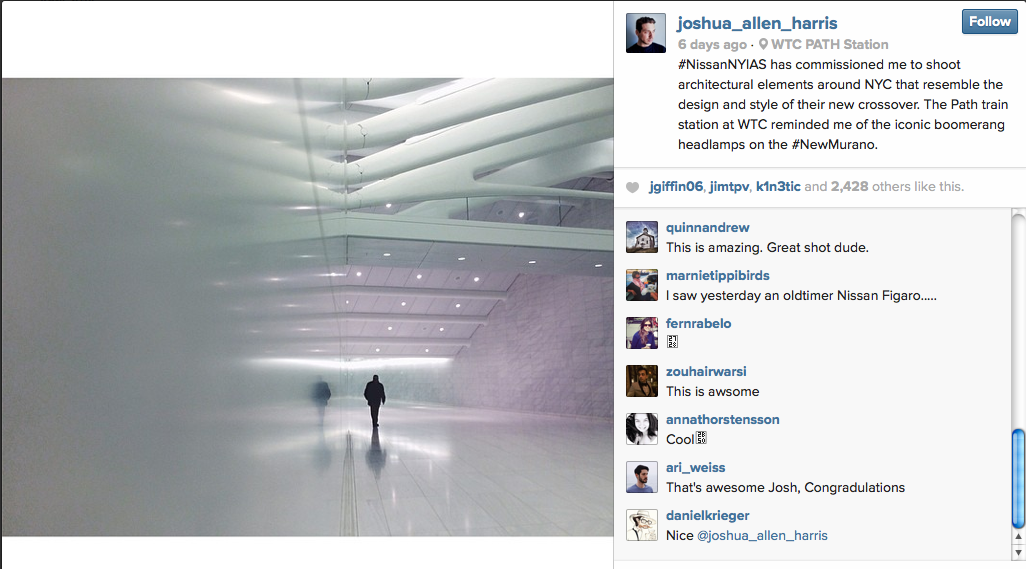 Results: 4 photos, 5,700 likes
---
Thea Kennedy
Medium: Pinterest
Username: HelloQuixotic
Followers: 1,997,000
Day job: Graphic designer, Estee Lauder
Unlike Harris, Kennedy represents herself. "When I hit about 200,000 followers, I started getting a lot of emails, but I didn't respond at first," said Kennedy, a professional graphic designer for Estee Lauder.  Since then, she's worked with J. Crew, Madewell and French Connection, among others.
Nissan contacted her two weeks ago with the following directive: "To create a board that is about design inspiration. The design process incorporates a lot of visual history and research architecture. That's really what [Nissan] wanted me to focus on."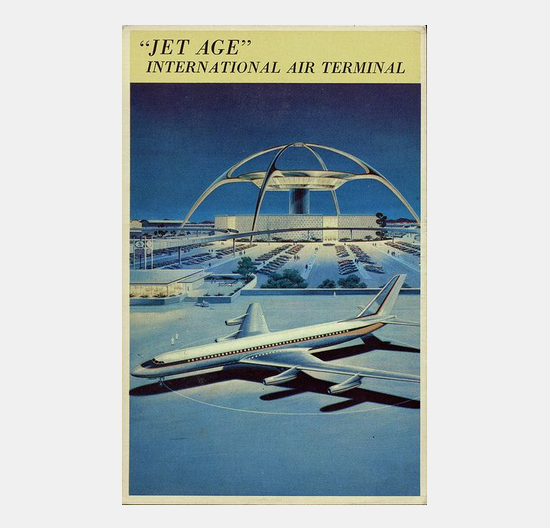 Results: 1 board, 70 pins, 96,348 followers
---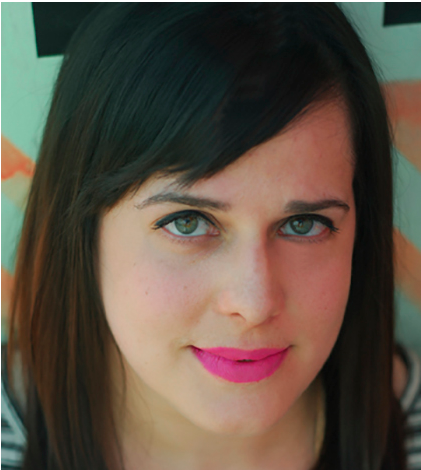 Kelly Beal
Medium: DesignCrush.com
Readership: 480,400 page views/month
Day job: 90 percent blogging, 10 percent freelance graphic design
Beall is the only influencer that has worked with Nissan before, participating in media test drives of the Versa sedan in Seattle and the Versa Note hatchback in San Diego. Beall was commissioned to write two posts, three Instagram photos and three tweets. Beall said her audience doesn't really distinguish sponsored posts from editorial pieces. In fact, sponsored posts perform about 90 percent as well as the others.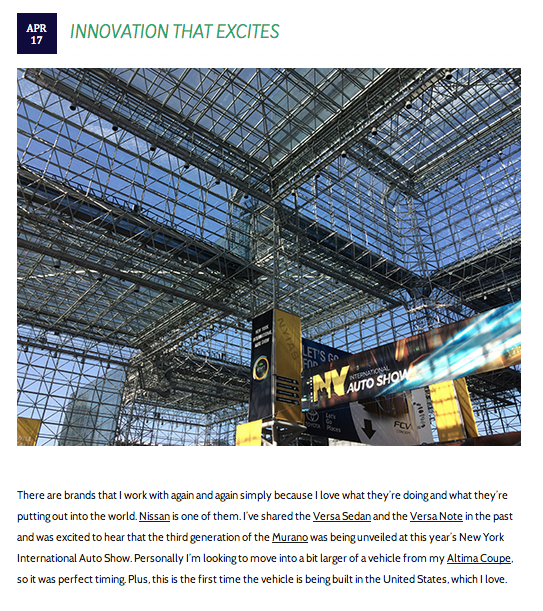 That success may have something to do with an absence of brand intervention. "There is no approvals process," said Beall. "There's definitely a level of expectation, but they want it to feel organic, they don't want to put words in my mouth."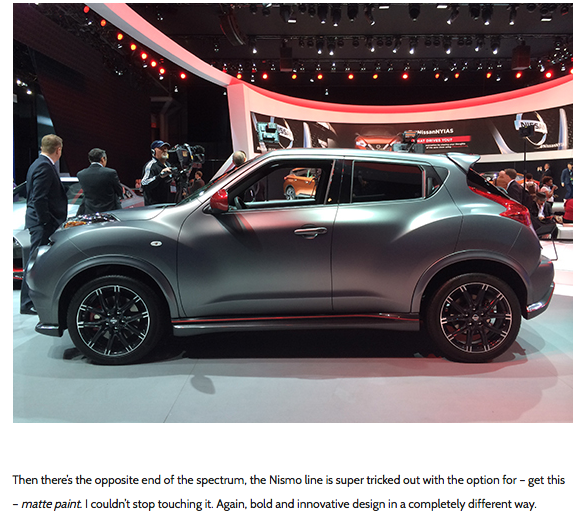 Results: Two posts, an average 4:02 minutes on page.
Ad rendering preventing in staging

Ad position: web_incontent_pos1
---
Like its social efforts for the Auto Show, Nissan's influencer strategy aims to reach beyond the audience on the showroom floor. But the brand realizes it can't give voice to every channel, hence the relatively hands-off approach to social influencers. And that approach works for both brands and creators.
Ad rendering preventing in staging

Ad position: web_bfu