Sponsored
Marketers are still learning where to find high-quality video inventory
September 30, 2019
| Sponsored by
Vevo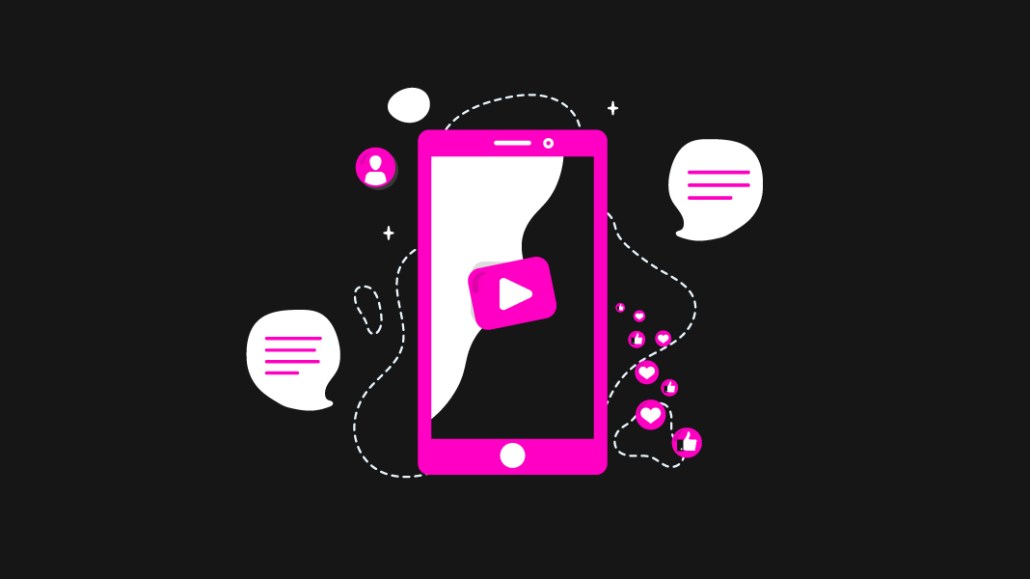 By Bryon Schafer
It has been well over a decade since a renaissance began in video content distribution. Platforms like YouTube, Netflix and Hulu forever changed how audiences can find and consume video content, creating more ways to watch than ever and reducing ad fatigue and friction for consumers. Progress we have made as an industry is significant, and today, premium video content is now available through a multitude of convenient forms: Linear television, SVOD, mobile, social and OTT.
With linear TV's receding audiences, it's clear that a broad and differentiated video ad ecosystem offers opportunity to engage audiences in new ways. They're easier to find and activate against than one might currently believe.
Media's role
Often in planning there is a fine line between finding opportunity and splitting hairs. While audiences don't cume as quickly or as easily as they used to on linear TV, it has never been more possible to improve on the status quo. A challenge, however, is to better manage the diminished returns on extending audience.
Media's role for marketers has historically been to extend audience and manage frequency as optimally as possible against objectives, within parameters such as budget or time. The fundamental measures of delivery that are audience reach and frequency haven't changed, yet their contexts have changed significantly.
So many marketers are encumbered by inertia, pricing or both to affect meaningful reallocation of ad frequency towards extending reach. Unable to consider more valuable, more effective inventory, they end up paying significantly more on a cost-per-reach basis. This is not new news to the average marketer, but CPM is a strong focus in judging their buying partnerships, hence it remains a strong focus for their partners.
Reach is king
Ad supported video today has but a few last bastions of premium, high quality scale. Generally speaking, these categories of content include current and syndicated shows and movies, sports content, music content, and Spanish language content. For other categories, such as gaming, the ad inventory is lacking today.
These categories are the most in demand by marketers and audiences alike: They have scale, accumulate large audiences more quickly than others and are more expensive to both produce and advertise in. They are the safest bets for brands — and they are the healthiest places available for video marketers to participate in today.
In the absence of supply alongside this content, marketers are left with buying aggregated audiences from a long and foggy tail, blind to the content that runs adjacent to their ads. Quality is reflected in the price — and lower prices have historically been attractive to a buyer. Hence the conundrum, as marketers have often found they really do get what they pay for.
Reach is king when it comes to media effectiveness. Reach is what executives mean when they say "scale": scale to move populations, to target, to build brands.
Today, consumer tastes and attention are spread thin, so it is fairly obvious that finding complementary media has never been more important. Premium video complements are everywhere to be explored and exploited — broadcast and cable, online video, mobile video, OTT — not to mention the many national and local markets that exist. Within these choices there even more complements, as one marketer doesn't buy just one TV show or even one TV network — they buy a mix, ensuring a larger audience reached.
There is nothing prohibiting even the most conservative of marketers from enhancing their video mix. The marketers' toolbox is teeming with opportunity to measure and improve marketing communications investments.
Denominators that matter
Television households. Google users. Facebook users. Amazon Prime users. Apple users. These are just some of the most important denominators to marketers today, as their scale is unparalleled in terms of video audience reach and advertising opportunity.
Premium video that is syndicated across large denominators in ad-supported models become extremely valuable measurement tools. At Vevo, distributing music videos across these platforms helps our clients understand the complementary relationships between audiences on Amazon or Roku or YouTube, to name a few. For video companies like Vevo, it's vital to be diffused, as music fans are.
Frontiersman lived in regions between settled and unsettled land, and that's where video advertising will be for the foreseeable future. It takes a bit of grit and determination to thrive, if not only survive. The video marketing quiver has never been more full with arrows — and seeing the industry as sometimes slow to change, this potential can feel overwhelming. But based on the remarkable progress and exploration that have occurred in just the last decade or so, it's clear we're still just getting started. The message to marketers remains: Explore the denominators that matter, look for reach in new ways and extend your audience beyond the status quo.
Ad rendering preventing in staging

Ad position: web_bfu