Sponsored
From identity to consent, these are five essential publisher trends for 2020
November 18, 2019
| Sponsored by
Criteo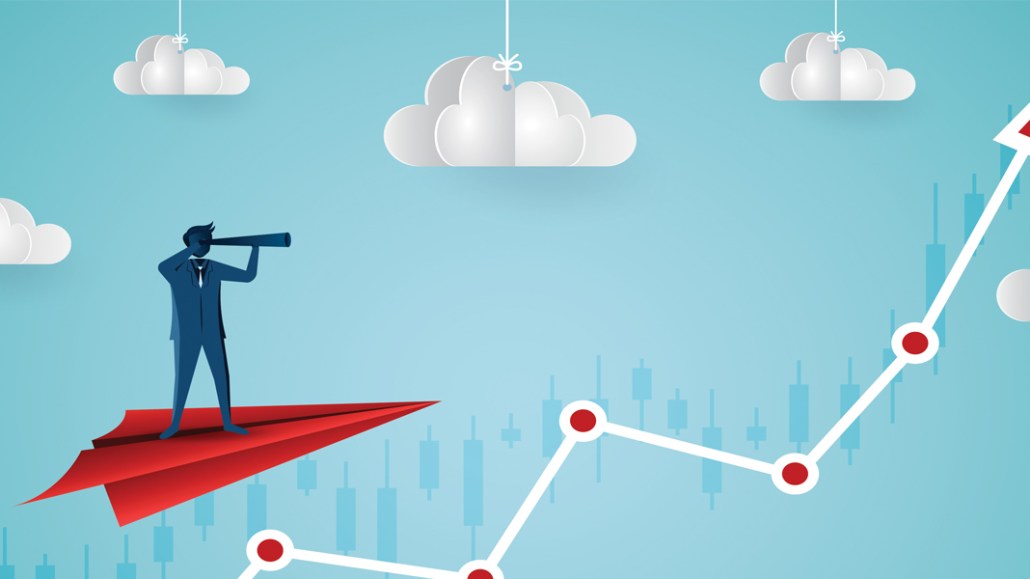 By Matthew Hogg, vp publisher partnerships Americas at Criteo
Growing your publishing business today is complex. Advertising may be the cornerstone of most online publishers' revenue, but it's hard to balance delivering the best possible experience for users while building strong partnerships with your advertisers. Add on the persistence of hidden fees and frequent but arbitrary Google policy or Facebook algorithm changes, and it's clear the time is now for publishers to prioritize trustworthy partners and transparent tools over all else.
Working with hundreds of publishers across the Americas, our team at Criteo sees these themes come to life every day. With that in mind, here are five of the most critical trends going into 2020.
1. Respecting user controls and identity
Advertisers and publishers monetize consumers' time and money, but unless we place the interests of those consumers at our core, this breaks down. The ability to use identity isn't a given; it's something we earn the right to do by respecting user privacy. Heading into 2020, we'll start to see users take more control.
People have become accustomed to personalization throughout all facets of life — from the curated shows we stream to the on-demand transportation we take — and advertising is no different. If we earn users' trust, we can help tailor experiences and personalize ads.
IBM's Institute for Business Value survey this year showed that:
81 percent of consumers have become more concerned about how companies use their data
87 percent think companies should be more heavily regulated on personal data management
Publishers need to gain and retain trust with their audiences, making it clear how data will be utilized and respecting those agreements.
In 2020, the best acting tech partners are giving control of privacy back to publishers, sharing both the data and revenue.
2. Optimizing every element of user experience
Users have finite time. If they're faced with a poor experience they'll shift attention elsewhere. It's critical to treat users' time with respect and shape their experience in a way that's relevant, earning their time investment in your product.
Demand mix is playing an ever bigger role in the overall user experience as publishers want to avoid delivering repetitive and irrelevant ads with short lived campaigns that flood a user.
App developers and publishers who ensure they work primarily with premium demand sources are able to consistently deliver ads customized to each user, reducing the risk of intrusive creative that corrupts experience.
Publishers are at the core of how brands interact with their prospects and customers. Having the right demand mix helps a publisher build more trust with users, offering a brand-safe space for the ongoing conversation between consumers and brands.
3. Proactively safeguarding ad quality
Many publishers worry about the creative that is delivered to their audience. They don't always know where it comes from or if it's the best ad for their audience.
In a best-case scenario ads will look good, adapt to each user and not come loaded with anything unexpected.
Just as advertisers have invested in controls for site quality, scaled publishers are working with partners to control the quality of ads. This real time scanning ensures nothing offensive comes through and will become more widely utilized. It's an extra layer of security and can prove worthwhile to help maintain the trust of your users.
4. Prioritizing ease of integration and management
When it comes to mobile integrations, third-party solutions have historically meant adding complexity that can make an app heavy to load and slow-performing.
In research by MarketingCharts, 44 percent of respondents said that "required talent and knowledge to implement" is a big consideration when it comes to new partnerships. Partners that commit to offering lightweight solutions can reduce development and operational burden on publishers.
Moving forward, partners that combine a simple-to-integrate, lightweight product with great ongoing support will win. As the market becomes more transparent, providers that fail to deliver on these core tenets will be found out and moved out.
5. Gaining independence
This last one is more a hope than prediction for 2020. We've seen green shoots in 2019 with publishers wresting control of their traffic generation, their data or their monetization. We hope we'll see more publishers strive for independence and pull the pendulum of power towards them and their users, where it belongs.
On the web, we saw a huge benefit for publishers when header bidding was introduced a few years ago — and now we are just on the verge of seeing a wave of adoption and uplift for app developers as parallel bidding becomes the norm. That opaque, legacy waterfall is evaporating: and it's just the tip of the iceberg.
In 2020, publishers will start to win back more transparency and control of their businesses. We hope they will come to really understand their users — including managing identity and consent — work closely with their buyers and ultimately earn the full value of their inventory.
After all, it's hard work to build great properties — ones that users love and come back to time and again. Shouldn't every publisher receive the full value for these efforts?
Ad rendering preventing in staging

Ad position: web_bfu