Sponsored
Advocacy marketing: the evolution of influencer marketing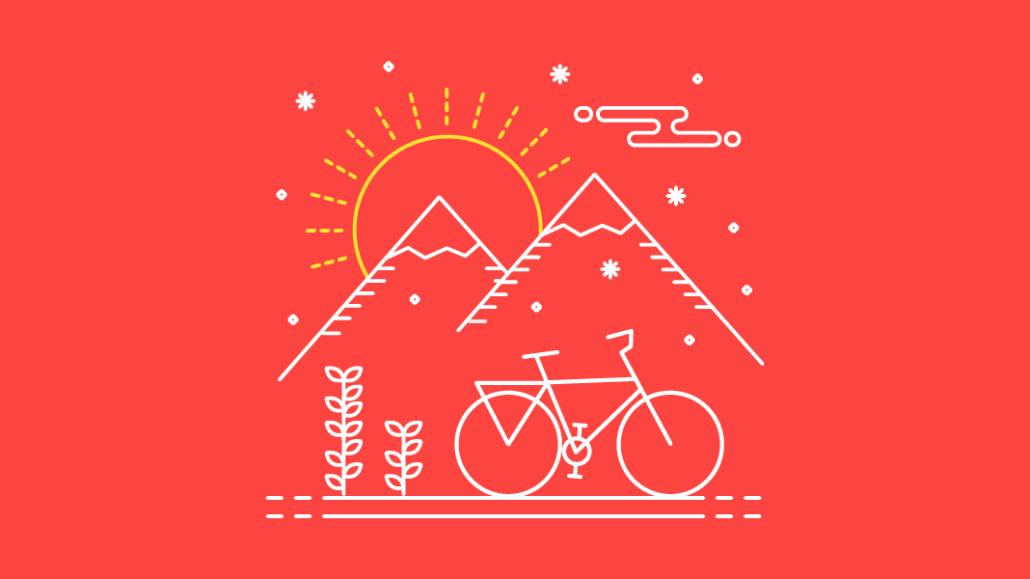 Tom Stockham, CEO, Experticity
This year, from the beginning of November to the end of December, it's estimated that Americans will spend more than $1 trillion on holiday shopping. With the "Amazonpocalypse" and the regular news of retailers shutting their doors, one might assume that the majority of those dollars will be spent online. The truth is, e-commerce sales are projected to come in at just over $100 billion — still a sizable amount, but a mere 10 percent of total projected sales.
In the late '80s, as big-box retailers began to come into their own, the game was all about improving pricing and increasing the number of products in the store. It worked — big-box retailers were a hit and stores were plopped down across America. Most of the country now lives just a short drive away from stores where they can purchase their milk, their clothes, their electronics, and their housewares.
Today, any price can reliably be beaten and the choices for products are endless. What sets apart the successful retailers from those that are floundering? The expert associates whom consumers view as a source of trusted expertise.
As non-big-box retailers were fighting to retain customers, they did whatever they could to keep their doors open. Many followed the big-box model, focusing on pricing and store efficiency. Stores began to ignore the one asset that made them valuable — knowledgeable sales associates. Associates went from the trusted source of advice and inspiration on what to buy to the shelf-stockers and moppers of vomit on Aisle 2.
Ad rendering preventing in staging

Ad position: web_incontent_pos1
Some retailers have lost focus on the value of a knowledgeable staff but there are still retailers who get it. Places like REI, Best Buy and your local bike shop have built it into their DNA. REI has long promoted the culture that a job at REI isn't a job, but a lifestyle. Shoppers know that when they ask an employee at REI for advice on the best hiking backpack they'll be getting advice they can count on from an associate who has probably spent more time on the trail this month than the shopper has all year. Best Buy recently doubled down on its customer experience with increased sales training and additional services like its tech-support Geek Squad.
These types of retailers aren't succeeding by selling things that Amazon can't stock. They just know that providing a better customer experience through knowledgeable, passionate associates will bring people into the store. While retail associates are the obvious potential advocates for a brand to empower, there's another group of people who are equally important. These are the passionate experts who may not be a sponsored athlete or an industry professional, but their passion, experience and knowledge set them apart. Their circle of friends, family, and colleagues know they can trust the recommendations they make.
I first grasped the power that these everyday experts could have on purchasing decisions after going on a bike ride with my brother and his friends. My brother is a serious mountain biker and introduced me to the sport. When I was in the market for my first bike, I followed his suggestion and bought a Santa Cruz. Later, when on a ride he organized with 10 friends, I saw that eight of them were also on Santa Cruz bikes and that each of those eight had been introduced to the brand from my brother. My brother didn't work for Santa Cruz; he wasn't getting any sort of commission for the bikes he was suggesting. He suggested those bikes because he had experience and knowledge about them.
This kind of story isn't unique to outdoor brands; it stretches across any considered purchase (something with a long purchase cycle, a high price or significant consequences). An expert could be anyone, they could work in an industry like a chef or an IT specialist or they could be like my brother and just be a passionate connoisseur who devotes hours to gaining knowledge and expertise.
There are a couple things that set these conversations with experts apart. First, experts have conversations about brands and products organically. They're already constantly talking about mountain biking, cooking or computers so it's natural for them to talk about the equipment they're using. Second, the conversations they have with consumers – be they friends, family, or complete strangers – are completely credible, because these consumers trust the recommendations the expert provides.
For every brand there are influential advocates waiting to be activated. Brands need to power up these concentrated sources of recommendations — strong sales associate and other category experts — to build their brands. Consumers are turning to these expert advocates for advice on what to buy, whether it's a trusted recommendation in person or an expert review online. Experts' passion, experience and knowledge inspire and drive the buying decisions of everyone around them. It's time for brands to get them on board.
Ad rendering preventing in staging

Ad position: web_bfu