Sponsored
Cutting the cord: the future of connected TV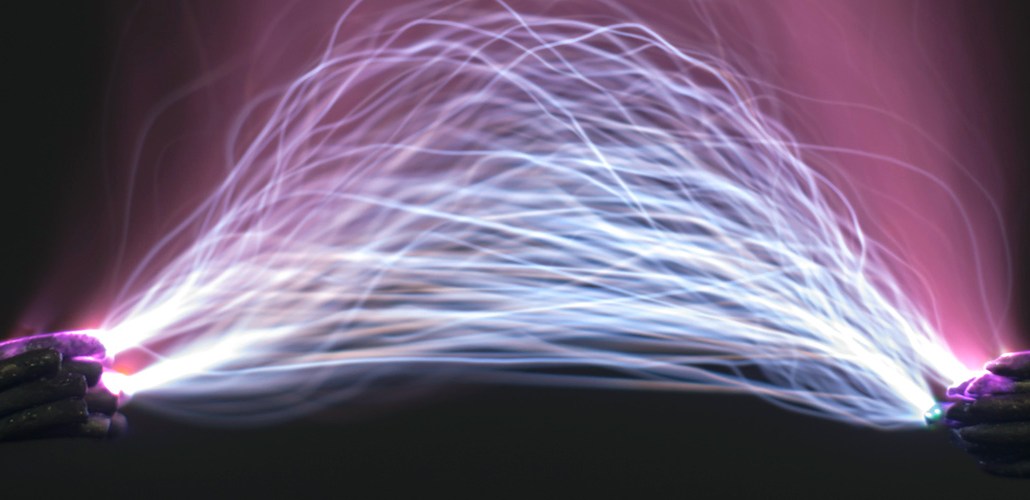 By Eric Hoffert, SVP video technology, AppNexus
As millions of users are cutting their cords and shifting to viewing television without a cable or satellite TV subscription, questions are now emerging about the fundamental nature of TV content, including how to monetize it — and how consumers view it.
Will Netflix-style subscription-based business models dominate, closing off all quality content behind paywalls?
Or will IP addressable TV drive an entirely new and more affordable advertising-based model that enables advertisers to reach audiences right in their living rooms with relevant messaging?
Will traditional pre­-roll video ads and commercial breaks with multiple slots for ad-supported television programming survive and thrive, or will entirely new video ad strategies and formats change the content experience in a transformative way?
Ad rendering preventing in staging

Ad position: web_incontent_pos1
According to eMarketer, 170 million people — more than 50% of the US population, — are streaming TV content via connected TV devices. This already massive base gives advertisers an unprecedented opportunity: to marry the power of programmatic precision with the extraordinary reach and impact of TV.
But first, advertisers need to find the scale they enjoy with traditional broadcast TV. It's still relatively early in the development of streaming TV services, but scale is growing rapidly, already at the level of millions of users/subscribers. AppNexus has been working to expand its video marketplace and provide programmatic access to scaled connected TV supply for buyers in these primary categories:
Broadcasters: Many leading broadcasters have apps specific to their TV networks, such as apps from Discovery Communications and A&E Network (available on AppNexus via Freewheel).
OTT Services: OTT (Over The Top) content is delivered over the internet without use of a managed network. AppNexus provides programmatic buyer access to four of the most popular ad supported TV streaming services in the US, including Sling TV (via Telaria).
CTV Apps: These are specialized apps for specific verticals (e.g. food, travel) or entirely new classes of application. One example is Pluto TV, which offers 100+ free HD channels. Another example is TubiTV, which offers access to thousands of free movies and TV shows. Other apps of this type include Newsy, a free news app, and Chive TV, which runs a nationwide in-venue entertainment network using Roku devices. All of these CTV apps are available as programmatic advertising supply via direct integrations on AppNexus.
Apps like TubiTV and PlutoTV may be disruptive by broadening accessibility and affordability of connected TV content through free, ad supported TV shows and movies. They may challenge Netflix and Amazon to offer ad supported tiers for video, like Spotify does for music today.
In addition to the need to aggregate content to achieve scale, another consequence of today's fragmented connected TV ecosystem is the absence of a universal identifier for advertising. Until now, connected TV marketers didn't have anything equivalent to the cookie-based universal tracking ability available via  desktop, or the demographic or household-based targeting available for traditional TV.
But through AppNexus' new integration with Tru Optik, the OTT audience intelligence and data-management platform, buyers can use traditional audience segments on connected TV devices. This integration is built on Programmable Data, a key component of the new AppNexus Programmable Platform, which permits the use of large scale, non-cookie data sets uploaded for programmatic trading.
Because there are only actionable device IDs on 15% of CTV devices, Tru Optik built a household graph that covers 70 million households in the US. This graph can be used in conjunction with data from comScore, Experian, Acxiom, LiveRamp, IHS, and many other data providers. This allows advertisers to use traditional audience segments based on demographics such as household income, age, and demo in a connected TV context. It is also possible to track ad effectiveness for online or offline purchases, brand uplift, traffic lift, and sales lift. Essentially, this delivers household attribution to a connected TV world.
In addition to addressing the challenges of scaled supply and audience targeting, AppNexus is thinking about advertising opportunities beyond traditional pre-roll placements and ad pod/commercial breaks.
For example, gaming on connected TV is a large market, but it's generally not yet monetized with advertising. That's because the unique environments of video games don't lend themselves to traditional pre-roll or banner ad formats. But companies like Anzu.io, which specializes in 3D advertising, are reimagining how advertising can be integrated into digital experiences. Anzu.io developed technology that inserts banner and video creatives into 3D scenes, similar to sports broadcasts that map banners onto the stadium walls. This type of advertising could dramatically lower the cost of 3D games, or even make them free. And that would be a game changer indeed.
A similar concept can be applied to real world video imagery outside of games. For example, Uru, a machine learning video advertising start up, leverages its "context aware" technology to identify flat surfaces in a scene and map brand logos and animations onto surfaces so that any objects that move in front of the surface properly occlude the ad. This has the potential to make Connected TV advertising appear in a seamless manner, integrated directly into content streams.
Connected TV is poised to change video and TV as we know it. By tackling challenges presented by scale, targeting, and new formats/environments, advertisers can reach desired audiences directly in their living rooms while video publishers, broadcasters, and game developers can monetize their content — and most importantly, more consumers can easily enjoy compelling content.
Ad rendering preventing in staging

Ad position: web_bfu