Sponsored
Why supply chain transparency is vital to programmatic success
Sponsored by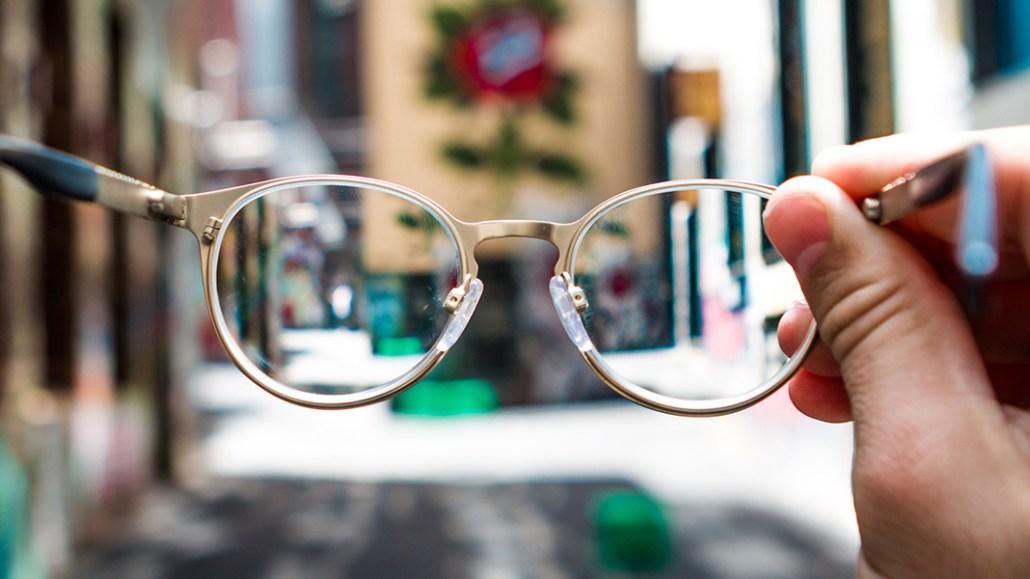 by Tom Shields, Chief Strategy Officer, AppNexus
Why is transparency important in the programmatic supply chain? I get this question a lot.
Recently, I delivered a keynote on radical transparency at the Programmatic Summit in Sydney. The session went well—until my chosen subject was quickly dismissed by the very next speaker.
The session that followed questioned the emphasis on transparency in the programmatic supply chain. In summary, the speaker said: "We don't have transparency into the cost of sugar in a can of soda, so why should we care about how much the end publisher gets when we buy an ad campaign?"
On the surface, this may seem like a reasonable question. That being said, buying a can of soda is not the same as buying a programmatic ad campaign. Here are five reasons why transparency is more important in the programmatic supply chain than the other.
Ad rendering preventing in staging

Ad position: web_incontent_pos1
Variable value
Generally speaking, cans of soda are the same and sell for a similar price. Advertising impressions, however, are not the same, and the price and value varies dramatically across the board. This variation in value makes it easier for intermediaries to insert themselves into the supply chain, or to simply increase their costs unseen. Fee transparency can shine a light on exactly where the fees are going, so buyers and sellers can make sure each intermediary is adding value. This creates a more efficient supply chain.
Multiple paths
An impression can take many paths between the publisher and the buyer—via different SSPs, DSPs, networks, and exchanges—while a can of soda typically has only one distributor in a region. These multiple paths make it easy for impressions to leak as they are passed from system to system, enabling bad actors to hide in the chain. This leakage reduces purchasing power for buyers, can disrupt demand for content producers, and constrains the true market valuation of publisher inventory. Transparency can help root out this kind of fraud: A simple first step would be to get on board with Ads.txt.
Auction Rules
Programmatic impressions are often sold in an auction where the rules—such as first or second price, and soft or hard floors—aren't well defined. Any auction where buyers don't know what type of auction they're participating in is problematic. Imagine if your local convenience store sold soda this way! Transparent auctions make sure buyers and sellers both know the rules. When buyers know the rules, they get better return on ad spend, achieve higher win rates, and can more easily find the optimal route to their preferred supply.
Fair trade
Across various sectors there is a growing awareness about the importance of considered purchase choices. Fair trade practices are becoming important in food, clothing, electronics, and other products—including some soda brands. Marketers and publishers are beginning to realize that they too have the power to choose partners based on fair trade practices, rather than just on the lowest cost or best parties.
Maturity and trust
Ultimately, a healthy ecosystem requires trust in the supply chain, and new and rapidly changing industries like programmatic advertising need time to develop it. Transparency is a strong option to ensure efficiency and engender good behavior.
As the programmatic industry matures, it may get to a point where it is so well established that transparency is no longer a challenge—but for the moment, the transparency bear is coming fast.
AppNexus is firmly committed to transparency to help build that trust, and other ad tech providers should be taking steps to bring transparency to their practices, including:
Exposing all fees charged to buyers and sellers

Examining each aspect of the business to ensure the value provided is worth the actual cost of what is being charged

Writing and updating contracts to enable transparency

Making sure policies regarding foreign exchange, discrepancies, and other payment terms are transparent and reasonable

Integrating with third parties that can audit the supply chain, such as Amino Payments

Briefing the board and investors on the financial impact of transparency and take-rate compression
When ad tech partners do not take clear steps towards transparency, it's time to question if they are acting not only in the best interest of their clients, but in the best interest of the industry as a whole.
Ad rendering preventing in staging

Ad position: web_bfu